Every year, Trend Awards hand out awards to most-talked about subjects for a variety of topical categories on Twitter. Before the award announcements for the year on 26 December 2018, check out the top trending anime words for each month, with select mentions.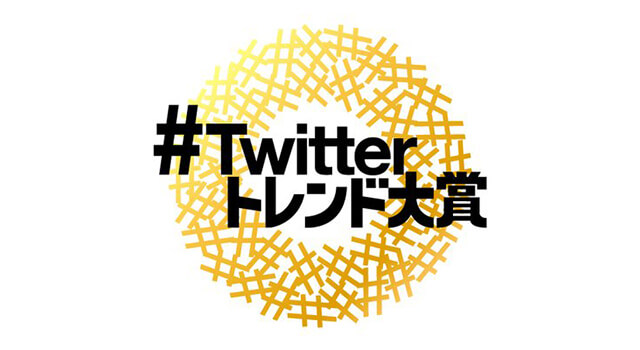 ---
January 2018
your name., Tiger & Bunny, Karakai Jozu no Takagi-san, Shaft, Devilman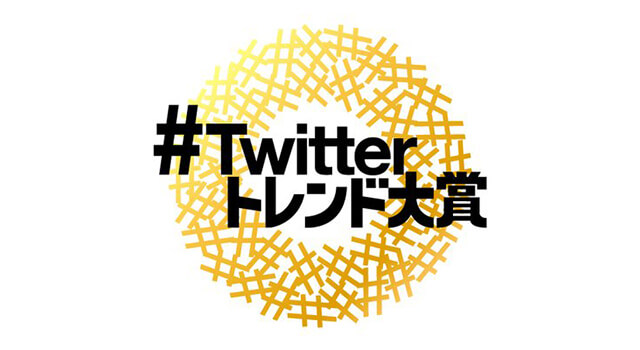 February 2018
Hellshake Yano (Pop Team Epic), Zoids World, Pop Team Epic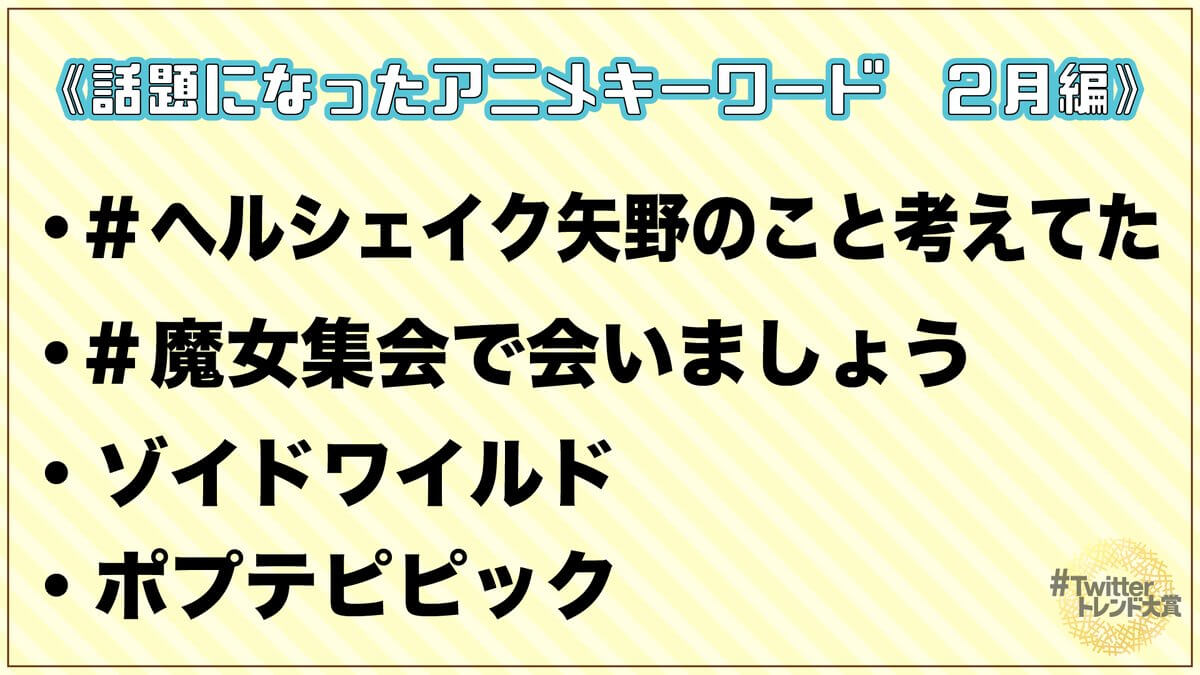 March 2018
Gundam W, anime adaptation rush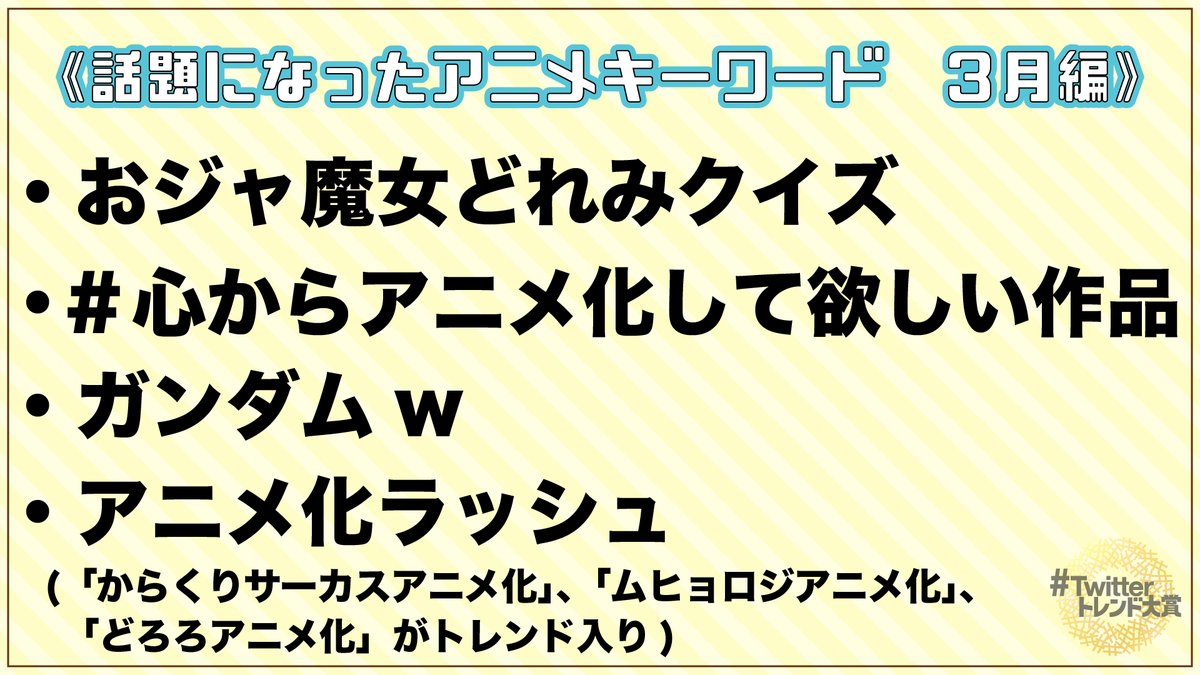 April 2018
Gegege no Kitaro, Tokyo Ghoul:re, Zero the Enforcer, Liz and the Blue Bird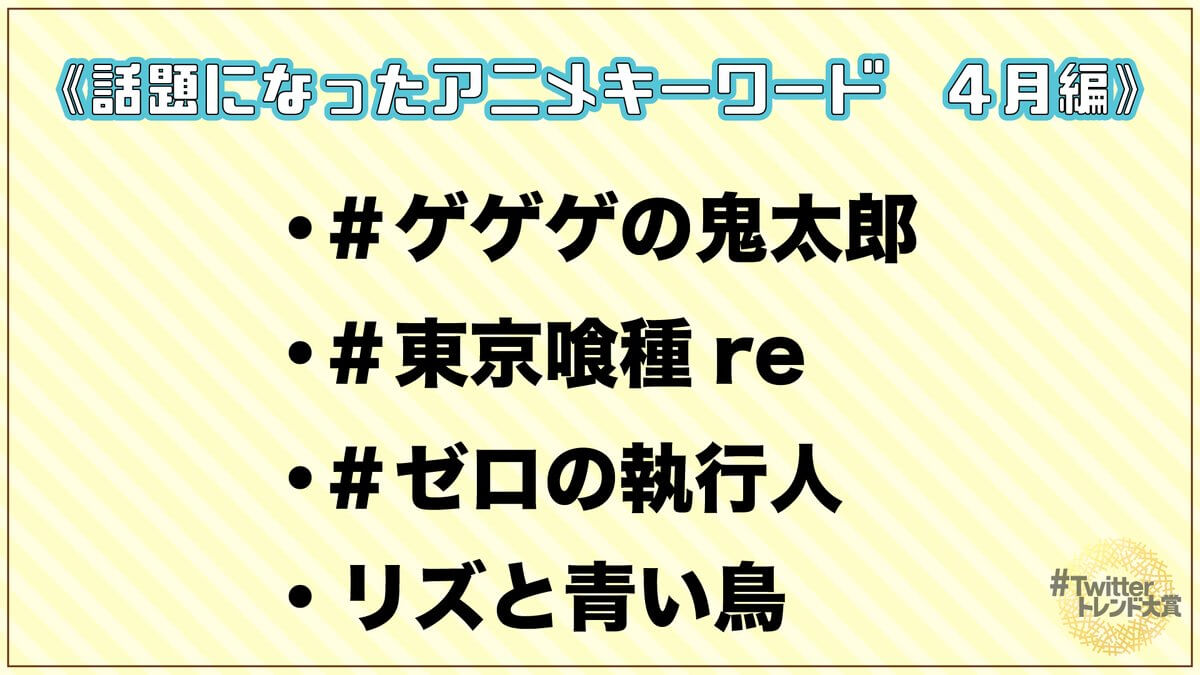 May 2018
LiSA, IDOLiSH7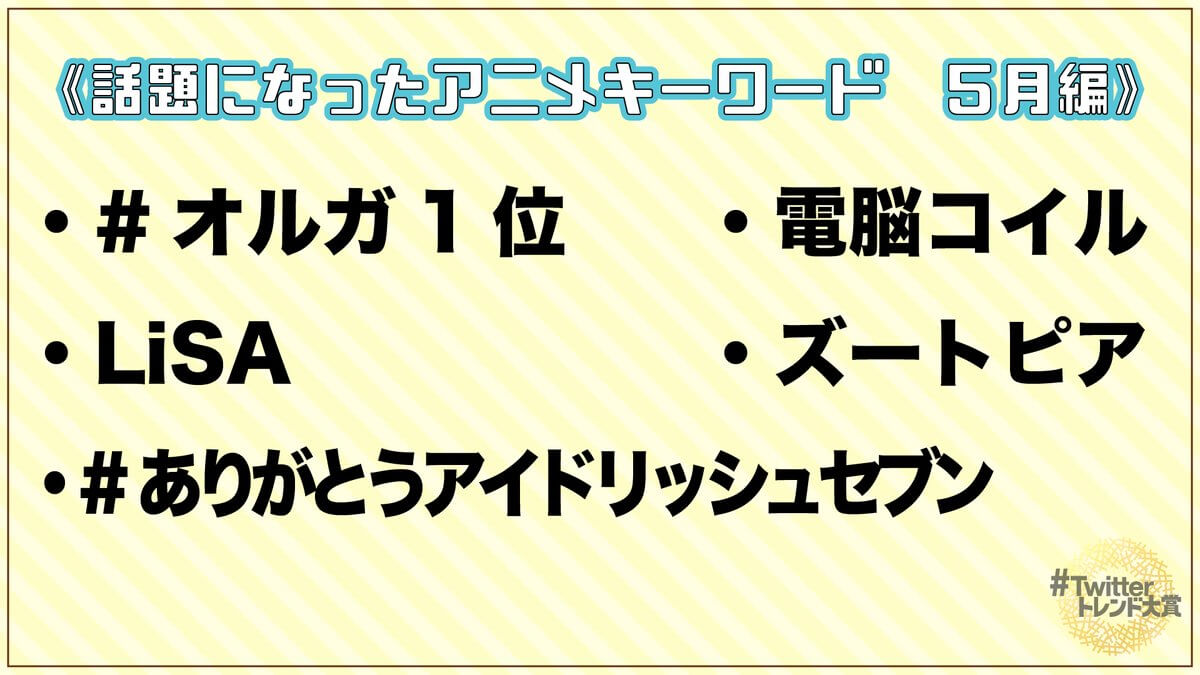 June 2018
"Wake Up, Girls! breakup", Precure, Steins;Gate 0, Jojo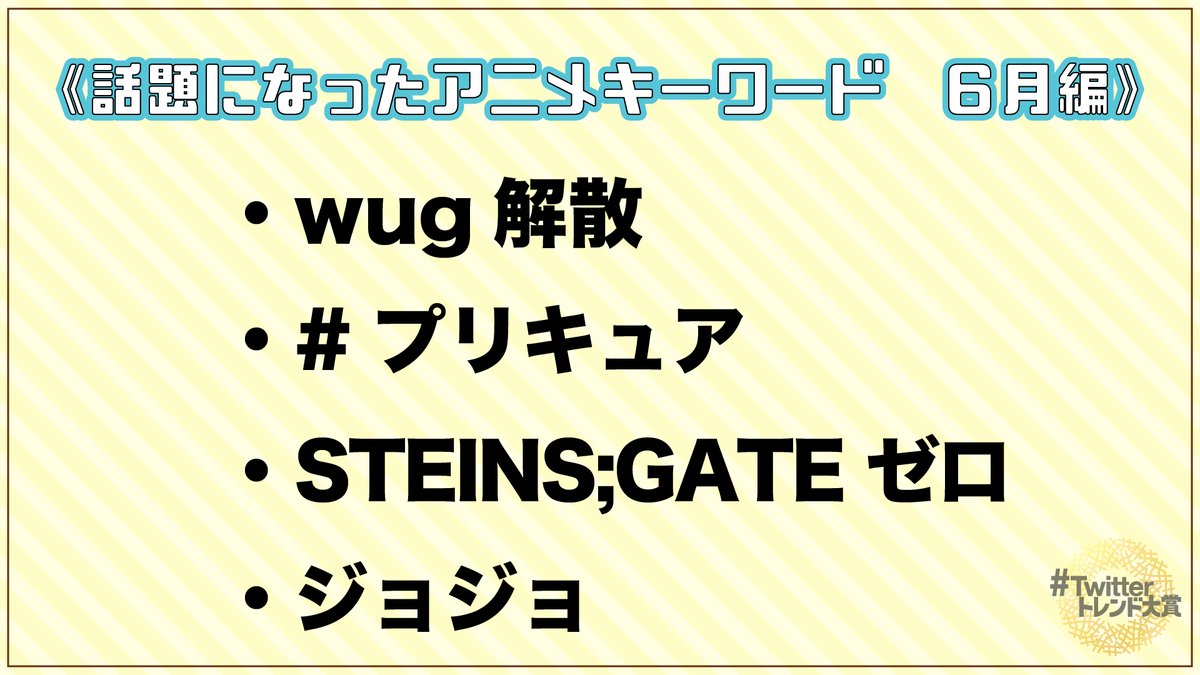 July 2018
Darling in the FRANXX, Girls und Panzer das Finale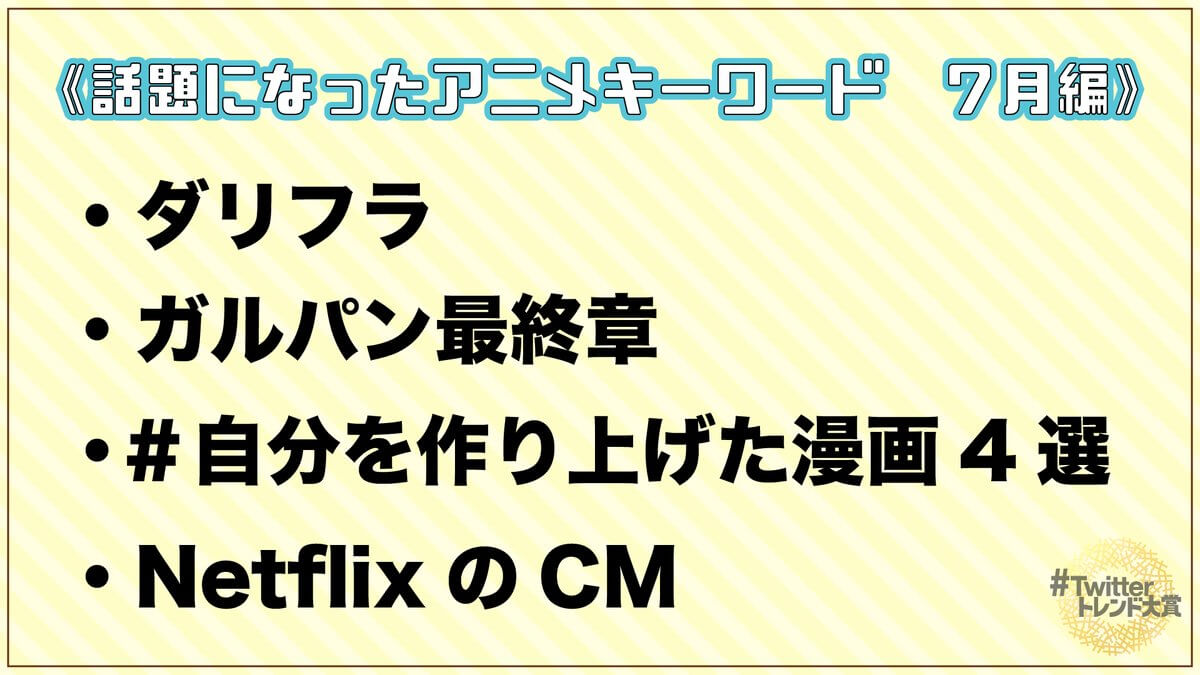 August 2018
"stop piracy", "Gin Tama final 5 episodes", Code Geass the Re;surrection, I Want to Eat Your Pancreas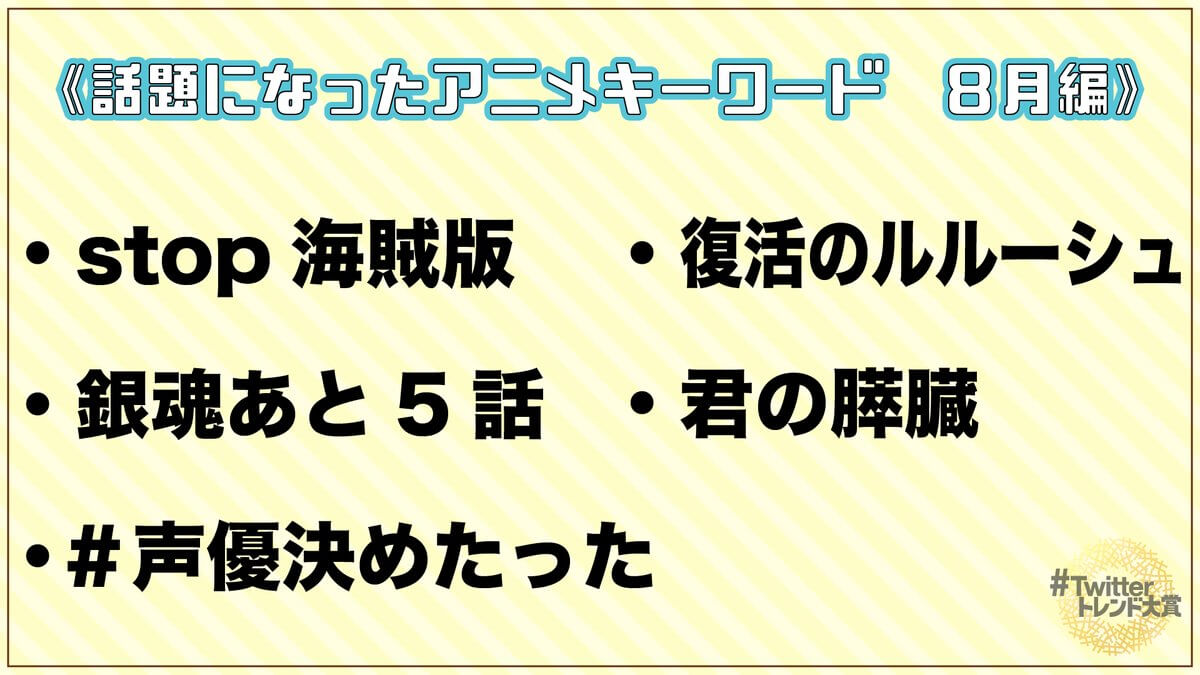 September 2018
"Magia Record anime adaptation", "Sword Art Online 4 cour", Aqours (Love Live! Sunshine!!), "Azur Lane anime adaptation"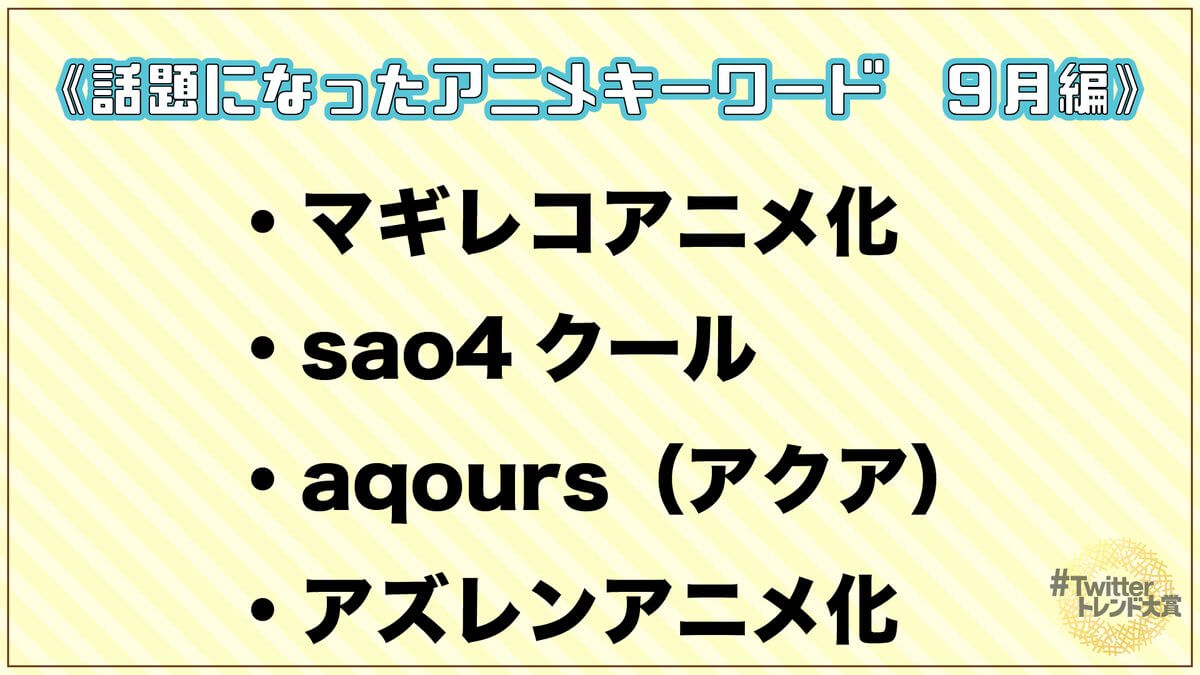 October 2018
Gridman, A Certain Scientific Railgun Season 3, Goblin Slayer, Kemono Friends 2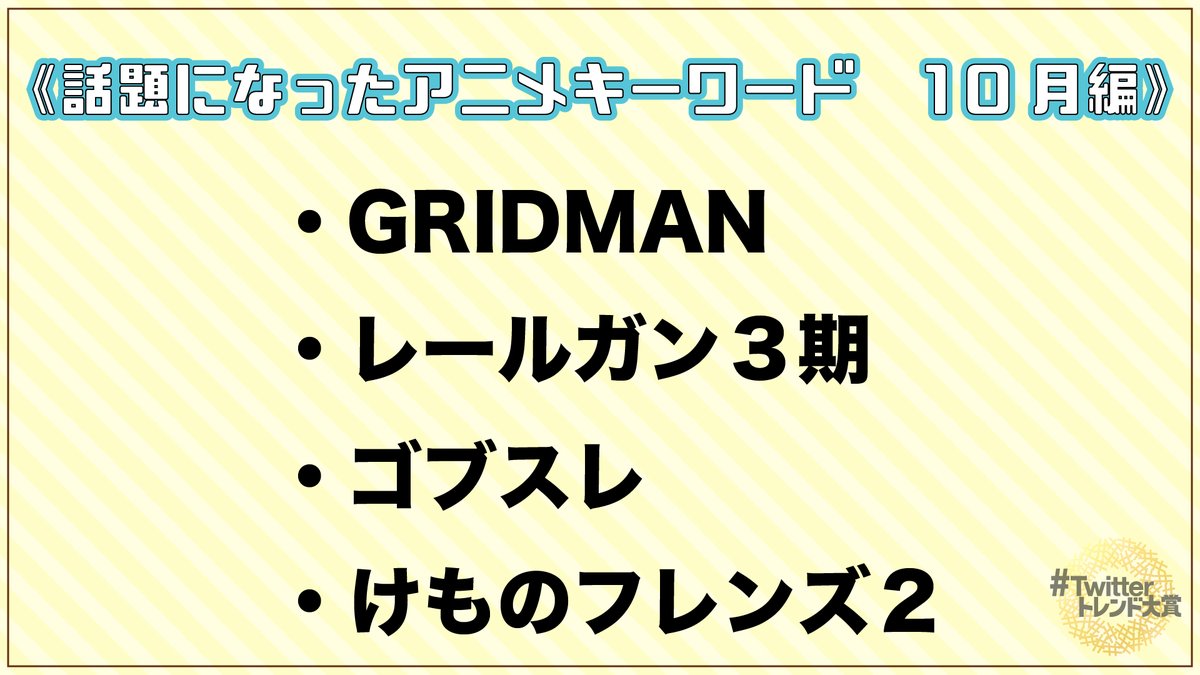 November 2018
Yuki Yuna, Drifters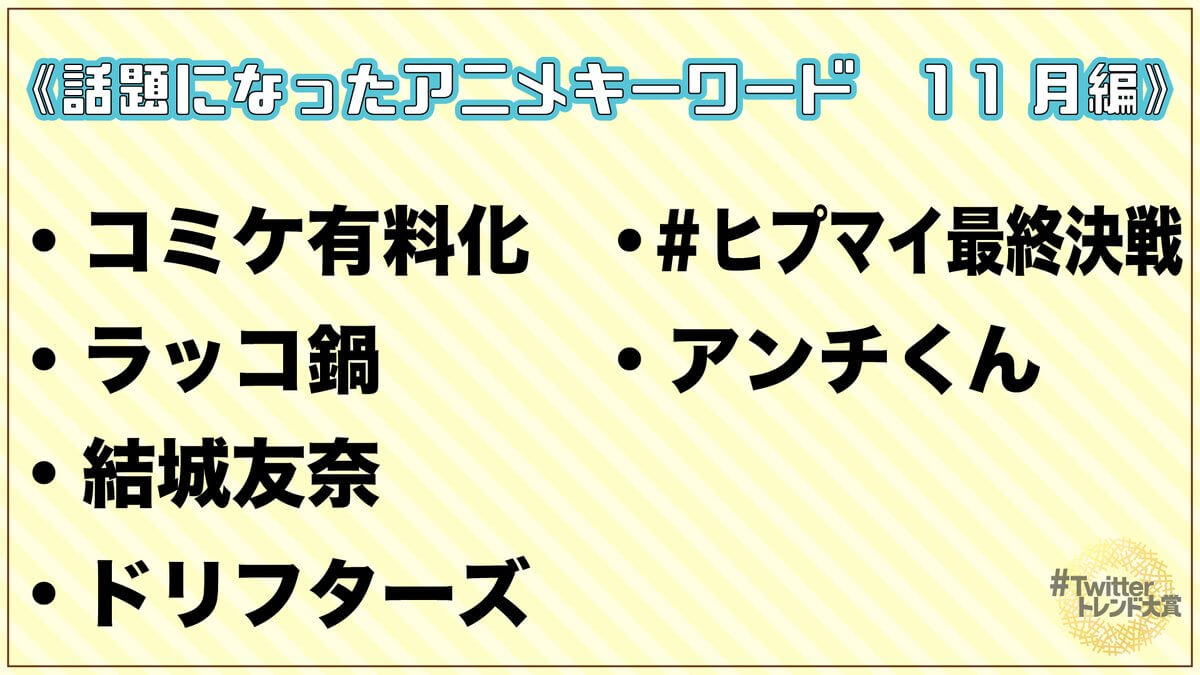 December 2018
Ghost in the Shell, Princess Principal, "watch Liz and the Blue Bird again together"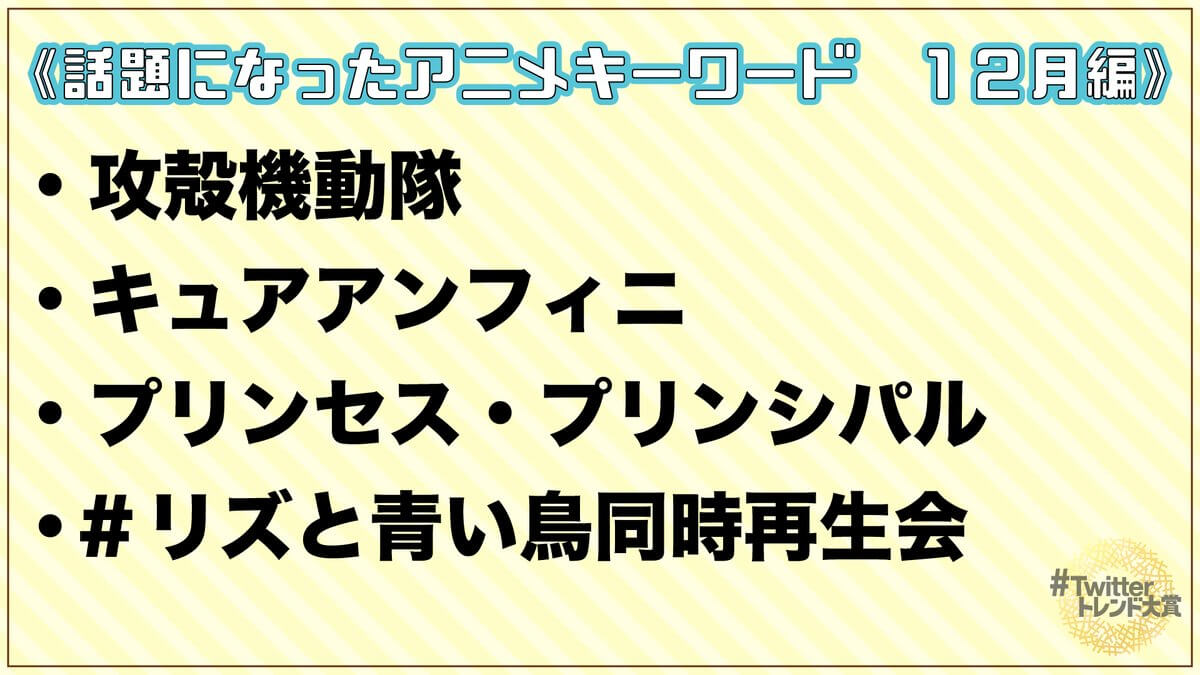 Special mention goes to Pop Team Epic, which garnered over 1 million tweets when its first episode aired in January. By the time the series ended in March, the word has already amassed over 12 million tweets, making the anime one of the most buzz-worthy phenomenon of the year.
The anime is also 2018 Most Searched Anime on Yahoo! Japan and #1 Internet Buzzword of 2018.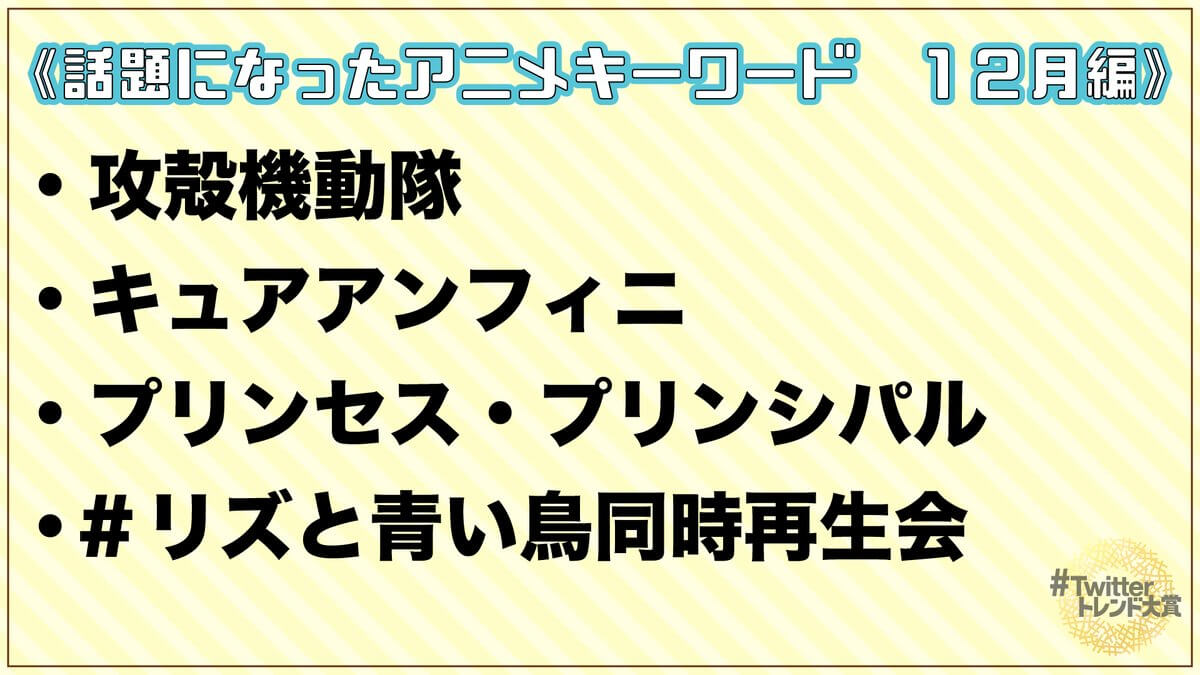 Stay tuned for the results of the award winners on 26 December.
---
Follow us for anime-related news: www.aniplus-asia.com/news

Source: Trend Award Twitter

Tags :