Great news for anime fans in Thailand! In collaboration with Major Cineplex, ANIPLUS Asia will be organizing an "Anime Movie Week" event in Bangkok, Thailand, from 11-18 July 2020.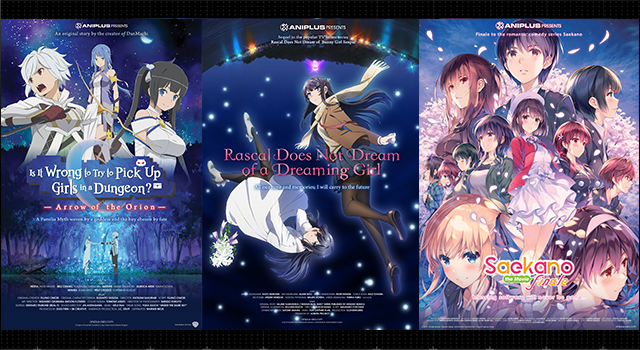 The "Anime Movie Week" will feature the following three anime films:
The films will be shown over one week, starting from 11-18 July, across four cinemas in Bangkok:
Paragon Cineplex
ICON CINECONIC
Quartier CineArt
Major Cineplex Ratchayothin
Fans in Thailand who have missed the fan screenings for these three films previously will have the chance to catch them on the big screen once again!
Check out the poster below for the showtimes (click to enlarge):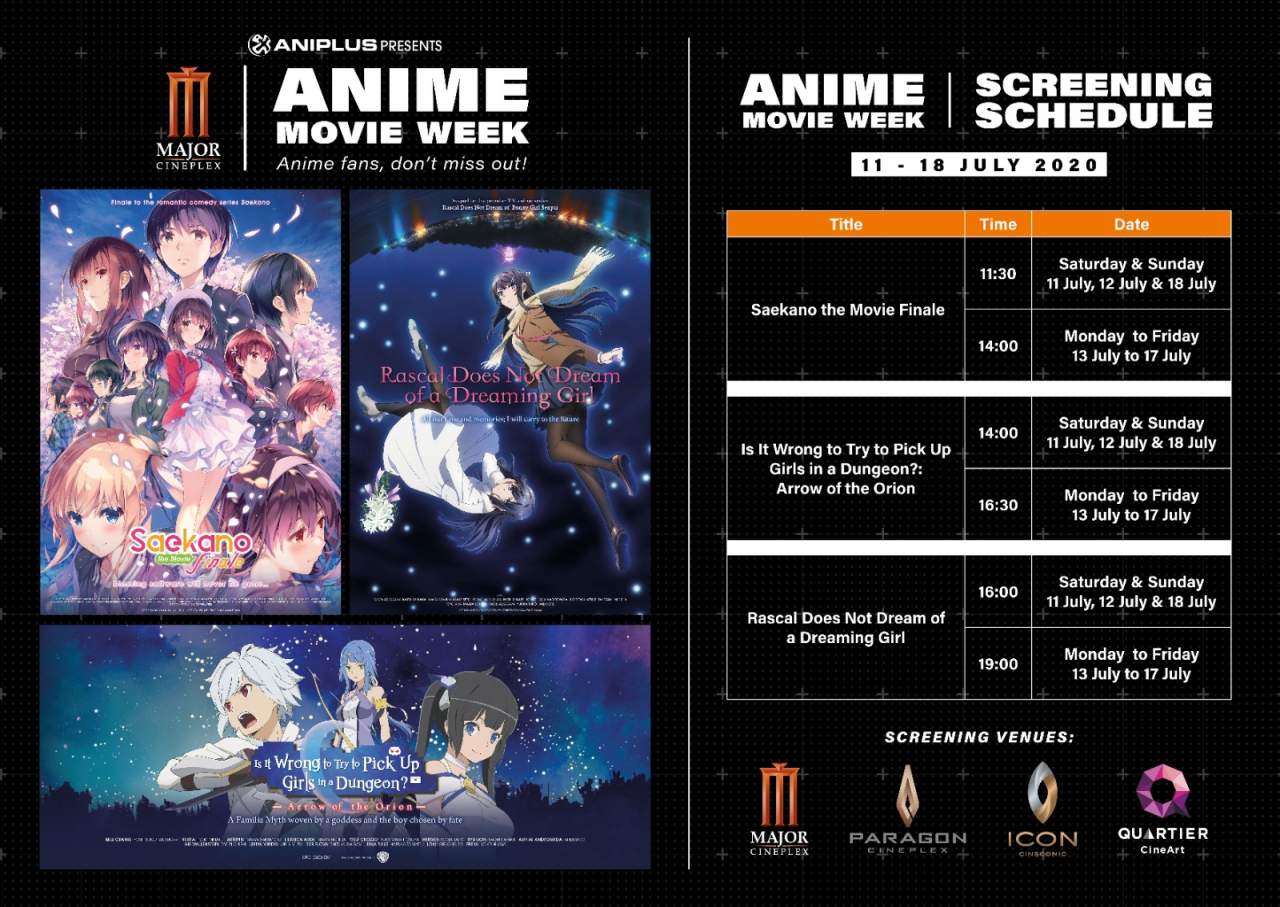 Ticket sales have begun, click the titles below to grab your tickets now: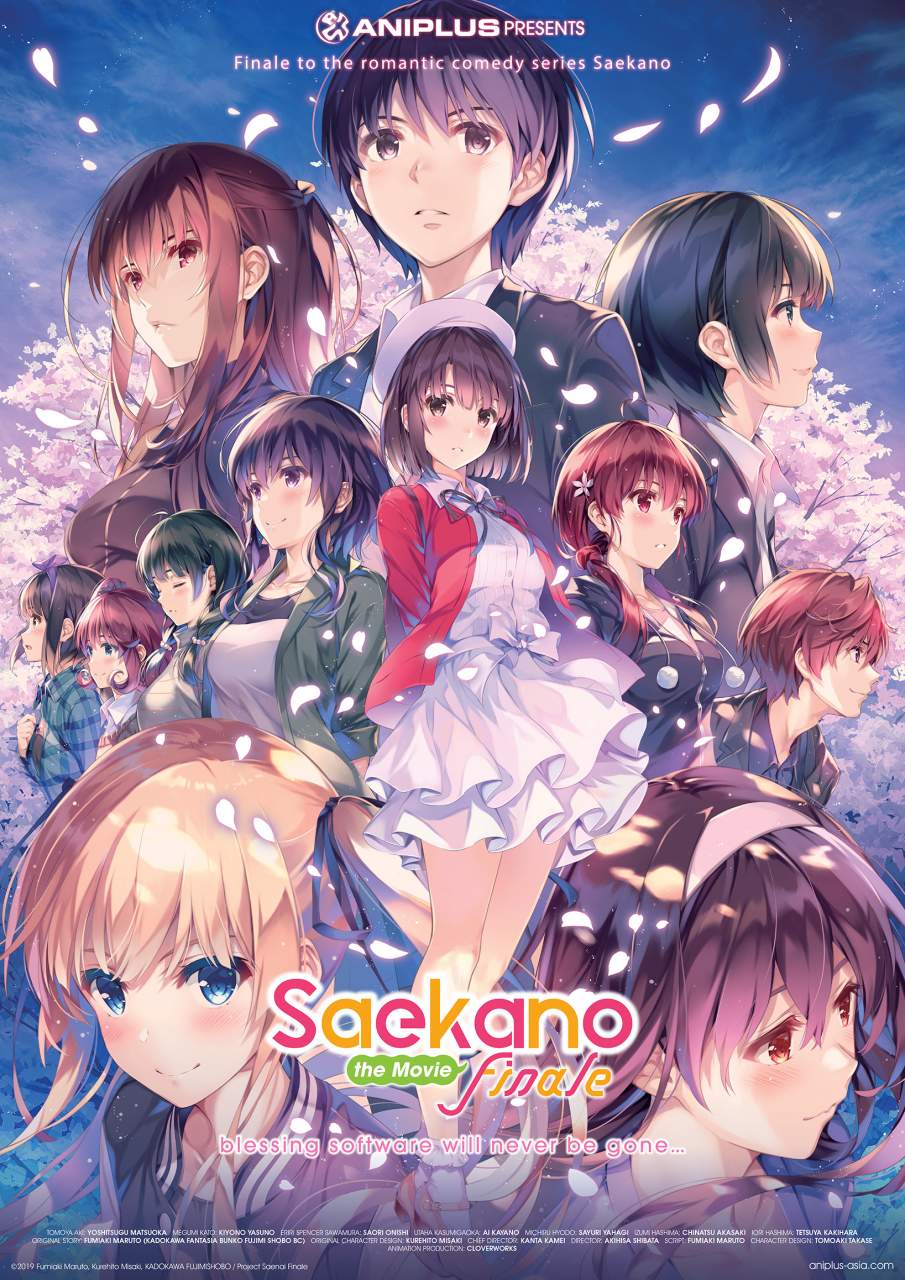 Saekano the Movie Finale introduction
One spring day, Tomoya Aki hits upon the idea of creating a doujin video game with Megumi Kato, a girl he met under the cherry blossoms, as the main heroine. Tomoya forms a development team called blessing software with Eriri Spencer Sawamura, an art club member and doujin illustrator, and Utaha Kasumigaoka, an honors student and successful light novelist.
After various setbacks, the team finally announces its first work…
Later, Eriri and Utaha leave the group to join popular creator Akane Kosaka in developing a major game called Fields Chronicle. Tomoya, the face of blessing software, continues the group's activities with Megumi as his deputy. Together they begin developing a new work. Younger student Izumi Hashima is tapped as the illustrator, while her older brother, Iori, is approached to be the game's producer. Along with Michiru Hyodo and her band icy tail, Tomoya and Megumi proceed with the development of their new game, but trouble is brewing…
What will become of Eriri and Utaha's major work? Will the relationship between Tomoya and Megumi change?
And what will be the ultimate fate of blessing software's new game?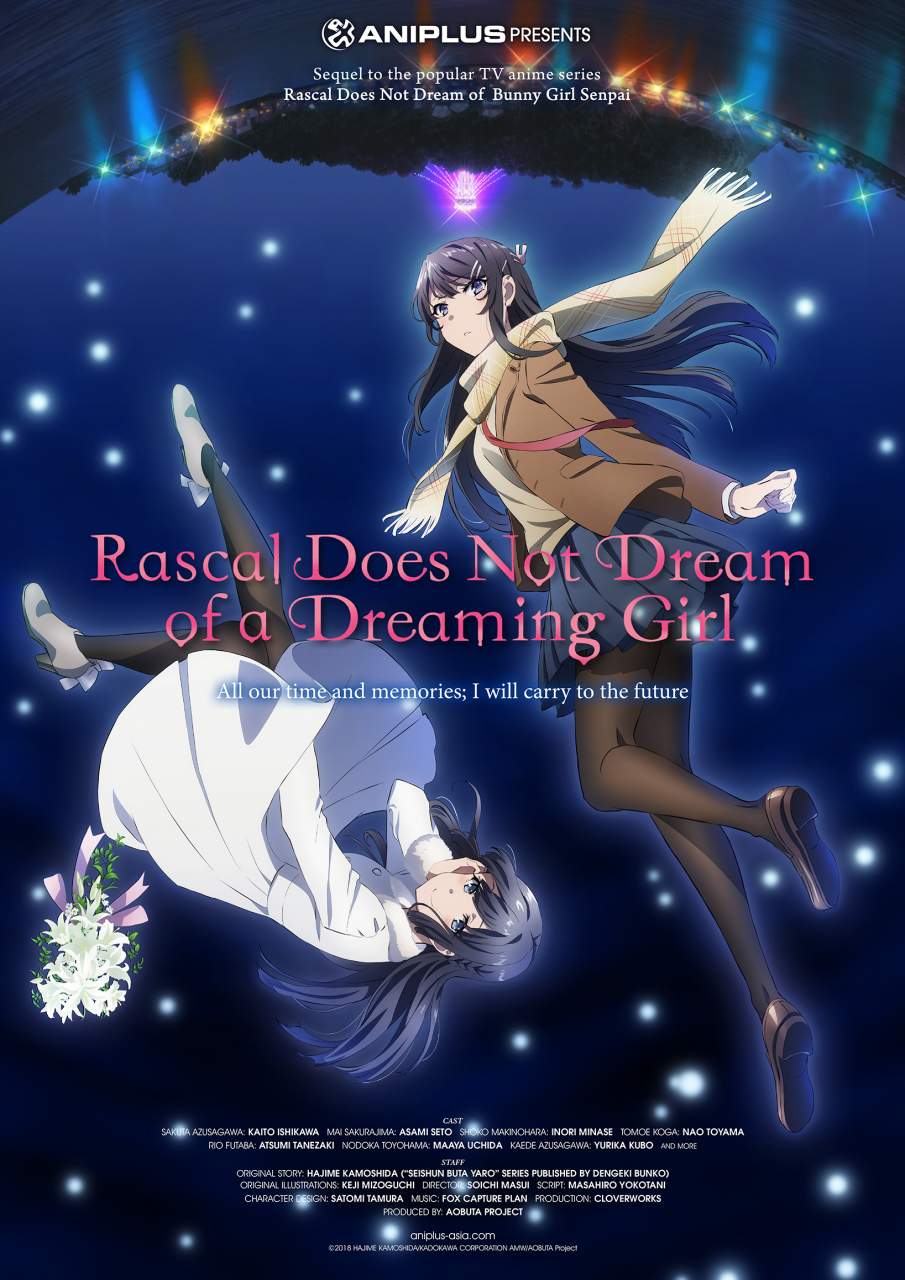 Rascal Does Not Dream of a Dreaming Girl introduction
Sakuta Azusagawa is a second-year high school student living in "Fujisawa", where the sky and sea sparkles.The exciting everyday life with his upperclassman and girlfriend, Mai Sakurajima, takes a turn at the appearance of his first love,
Shoko Makinohara.For some reason, "two versions" of Shoko exist—a middle school student and an adult.
Sakuta is led by the nose by adult Shoko as he somehow but reluctantly ends up living with her, causing a rift on his relationship with Mai.
Meanwhile, Sakuta learns that middle school Shoko is diagnosed with a serious illness and his scar starts to hurt again.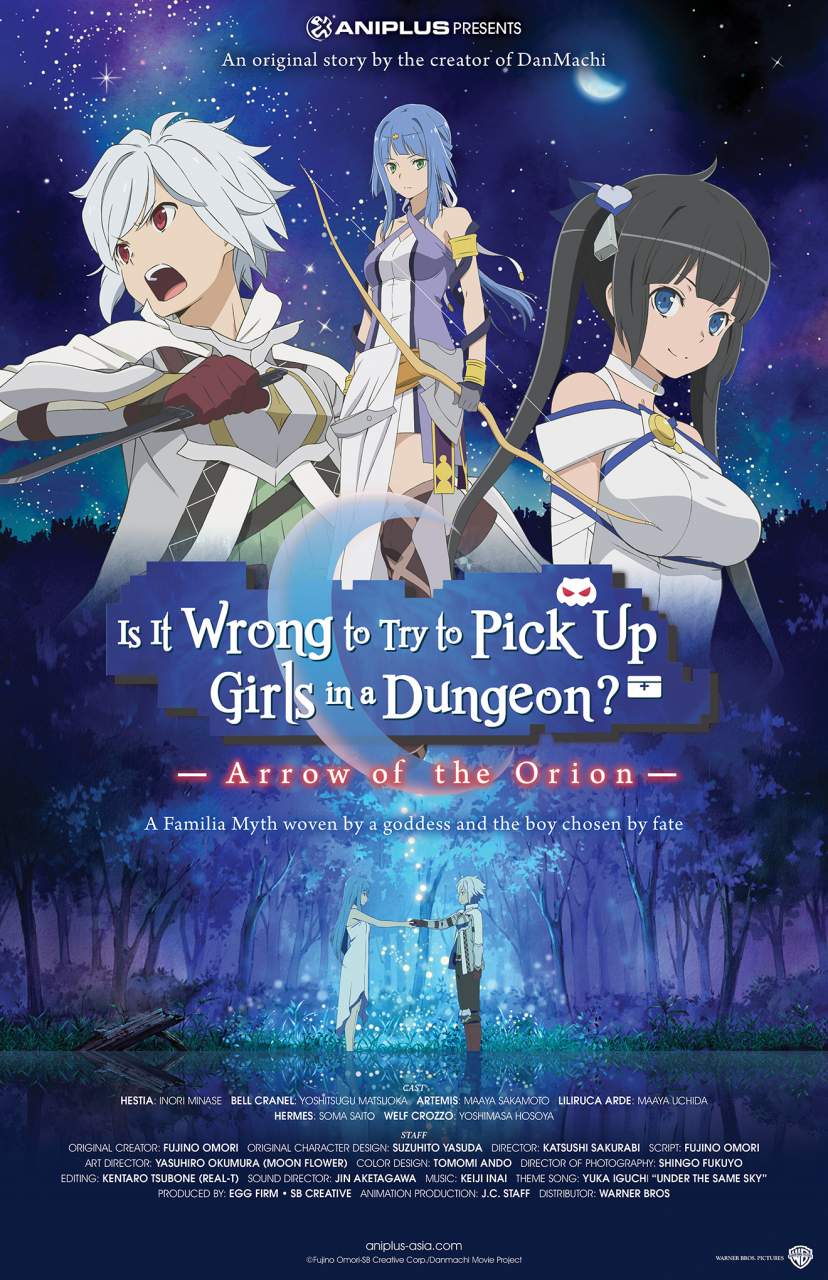 Is It Wrong to Try to Pick Up Girls in a Dungeon?: Arrow of the Orion introduction
Orario celebrates the Divine Moon Festival—a long-running festival dating back to before the gods descended.
Dubbed the "Little Rookie" by the people of Orario, adventurer Bell Cranel and his goddess, Hestia, are amongst the hustle and bustle.
Colourful stalls and noisy activities light up the night as the waning moonlight envelops the city.
High up in the night sky, the moon hangs peacefully.
Thus, begins the birth of a hero, and the start of a new adventure story…
---
Follow us for anime-related news: www.aniplus-asia.com/news

(C)2019 Fumiaki Maruto, Kurehito Misaki, KADOKAWA FUJIMISHOBO / Project Saenai Finale

(C)2018 HAJIME KAMOSHIDA/KADOKAWA CORPORATION AMW/AOBUTA Project

©Fujino Omori-SB Creative Corp./Danmachi Movie Project

Tags :