Genre: Fantasy, Horror, Mystery, Sci-fi, ThrillerEpisodes: 12Rated: Rated 13
Grace Field House is a seemingly ordinary orphanage where Emma, Norman and Ray live. Their pleasant days comes to halt when they know the harrowing truth that the children there are raised as meat.
EPISODES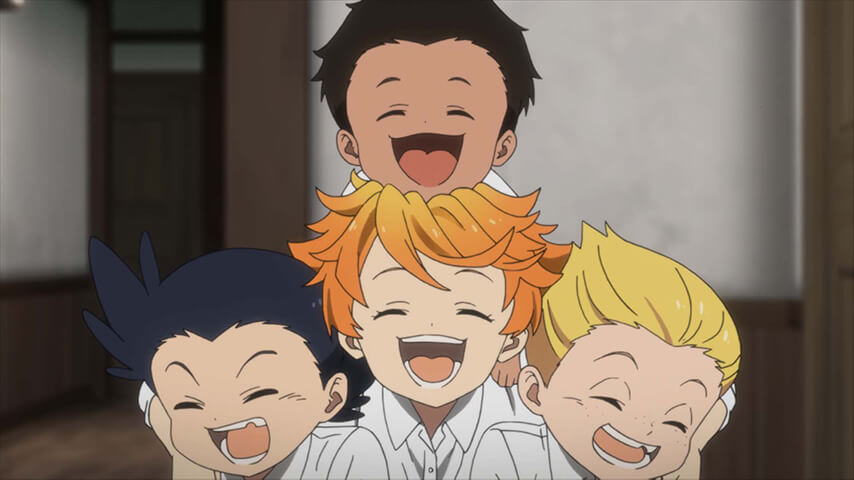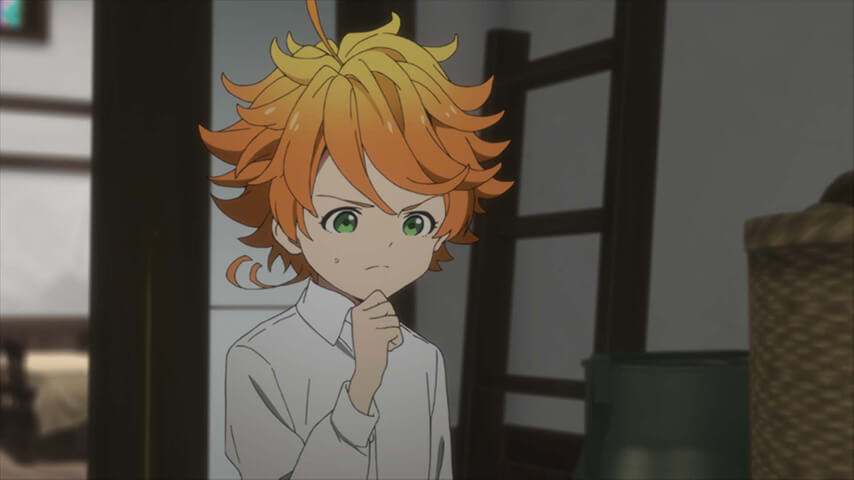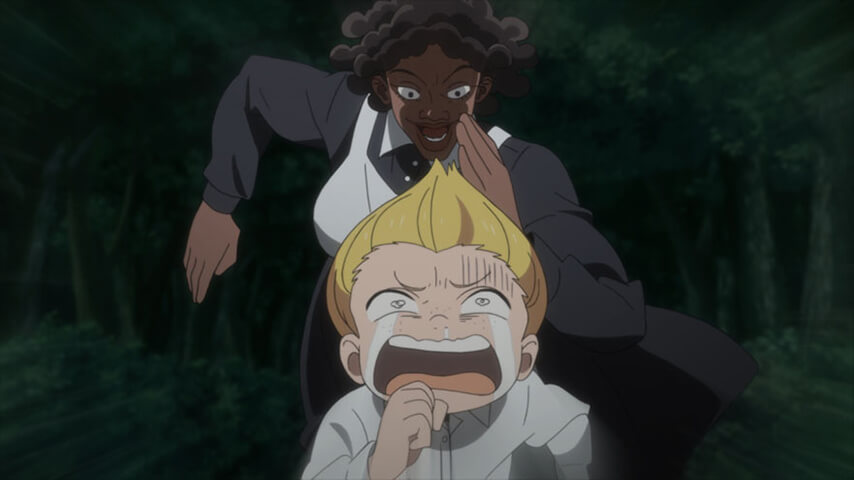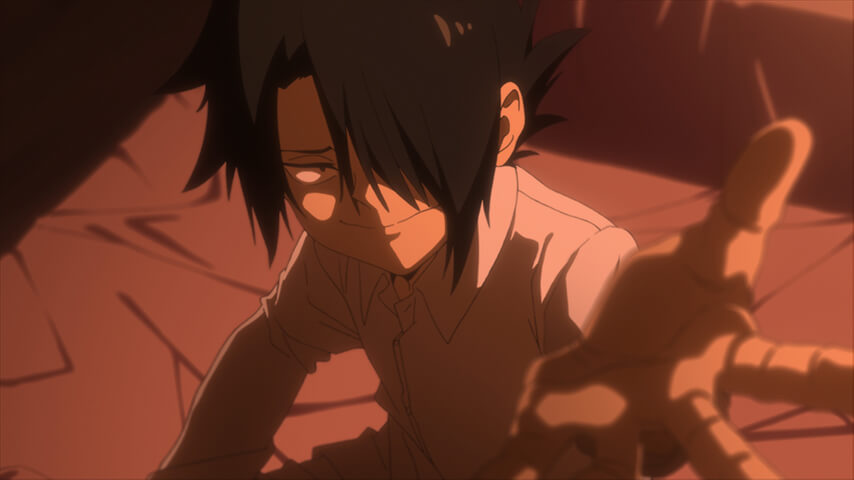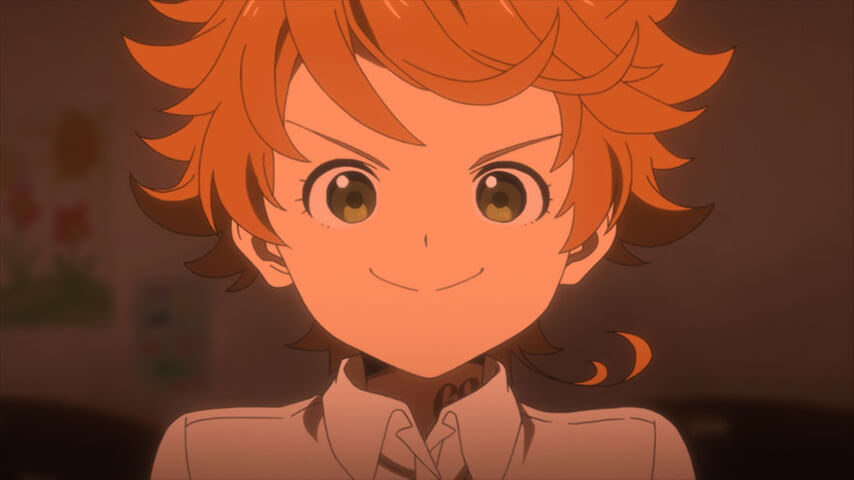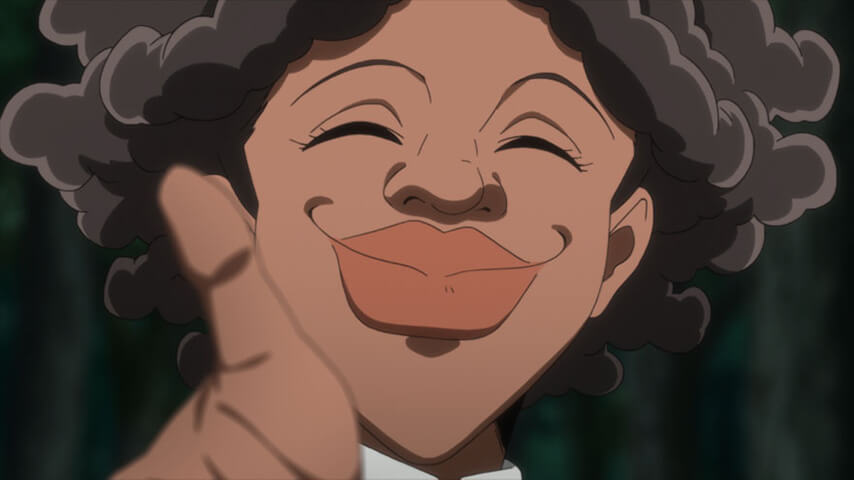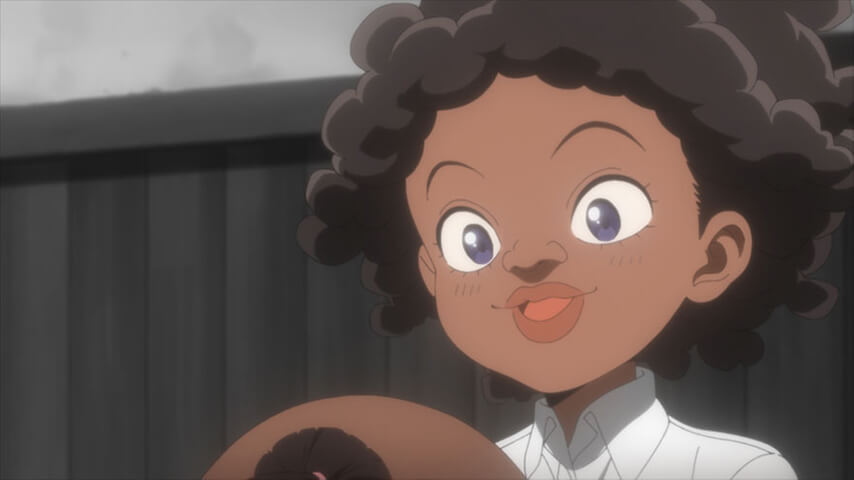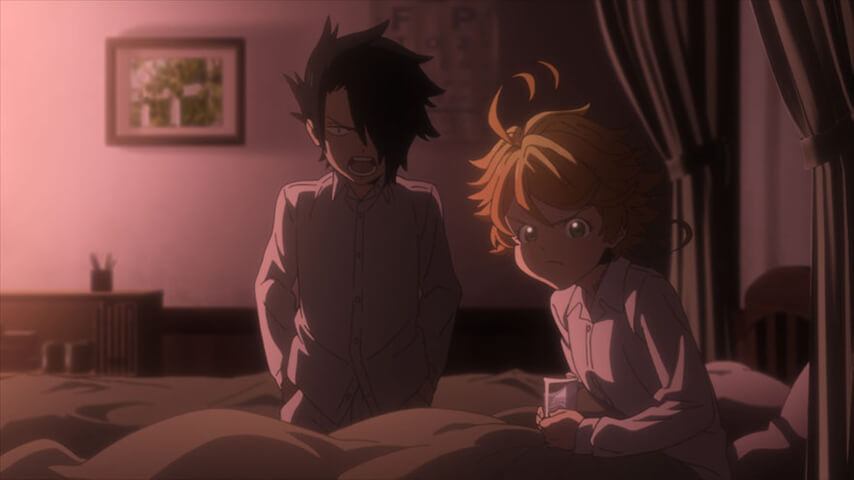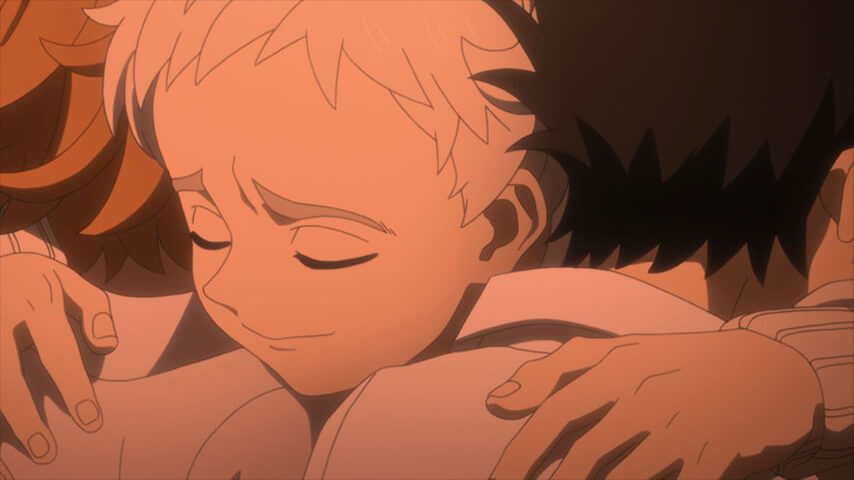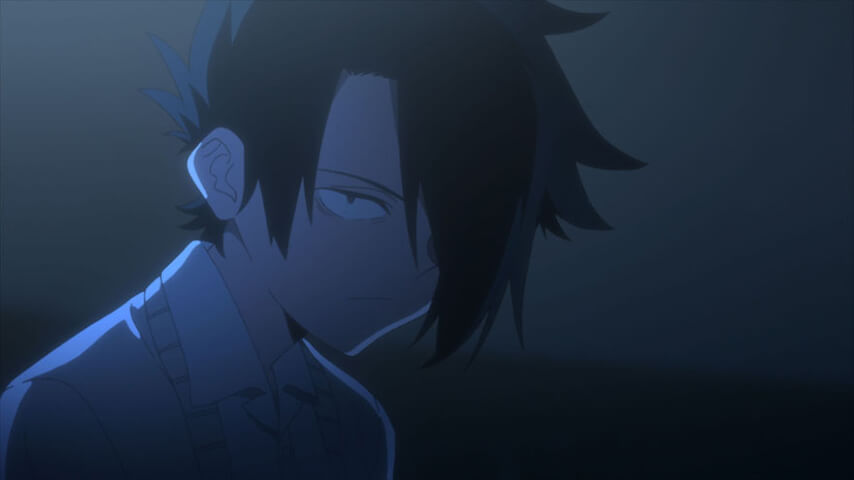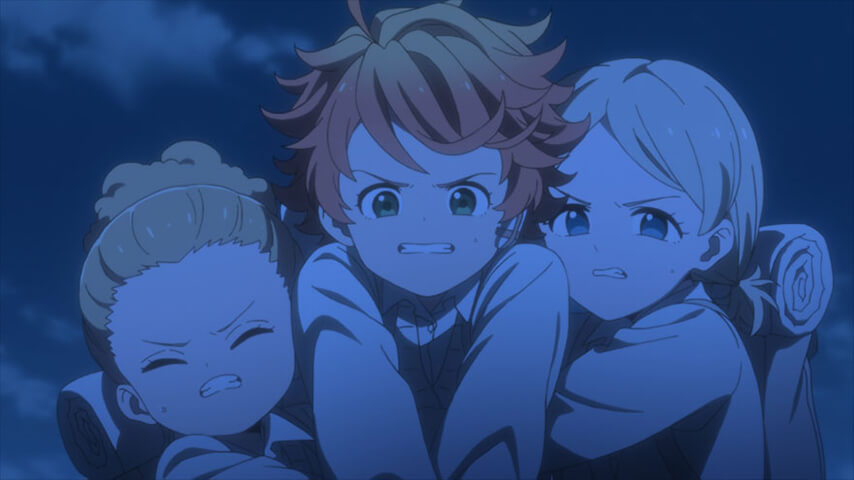 CHARACTERS

Emma / No. 63194
She is a mood-maker who has exceptional athletic ability and high learning ability.

Norman / No. 22194
He has an excellent analytical ability and is able to calmly judge situations. GF House's Number 1 genius.

Ray / No. 81194
The only child in GF House who's intelligence can rival Norman's.

Isabella
The mother of GF House, whom the children love very much.

Krone
Isabella's helper. Powerful and cheerful, she's popular in the House.

Don / No. 16194
A cheerful child who doesn't like to lose. He also has a gentle side when it comes to his family.

Gilda / No. 65194
A shy girl who is calm and talented with a sharp analytical skill.

Phil / No. 34394
A boy who has good grades and have much hope for the future. He loves Emma a lot.

Nat / No. 30294
He is a little cowardly and also a narcissist.

Anna / No. 48194
She is quiet, but has a strong personality and kind to everyone.

Thoma / No. 55294
He is always with Lannion who is his best friend.
Lannion / No. 54294
He is always with Thoma who is his best friend.

Conny / No. 48294
Although her grades are not good, she is a gentle girl. She is good friends with Don.
CREW
Illustrator
Demizu Posuka

Director
Kanbe Mamoru

Artists Voice
Sumire Morohoshi as Emma; Maaya Uchida as Norman; Mariya Ise as Ray; Yuuko Kaida as Isabella; Nao Fujita as Krone; Shinei Ueki as Don; Lynn as Gilda; Hiyori Kouno as Phil; Shizuka Ishigami as Nat; Ai Kayano as Anna; Mari Hino as Thoma; Yuuko Mori as Lannion; Ari Ozawa as Conny

Artists Opening
"Touch Off" by UVERworld

Artists Ending
"Zettai Zetsumei" by Cö shu Nie