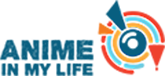 ANIME in MyLife is a campaign for anime fans by anime fans — the one-stop platform for anime lovers from all walks of life to showcase, promote, and share their passion and talent through anime, in the form of illustrations, videos, photos or narrations.
Bring out the creator in you! We encourage creators on all levels to exhibit their anime-related works and at the same time, find that artist who enters your "strike zone"!
Want more anime fans to notice your art or animation as a budding artist? Hesitating to share your first cosplay? Looking for someone from the same fandom to share your fantasies through fanfictions? Love singing anisong but still waiting for that chance to shine? We're here for you, get those creative juices running and share your works now!
Click the category to view entries
Be it a pencil or a stylus, show us how you re-create your favourite characters or
come up with an original creation of your unique style!
VIDEO
Record your moments in the spotlight and show us your dedication to anime
through performing arts, animation or even vlogs!
SNAP
Capture your love for anime through the lens! From your proud collections
to the greatest moments of your otaku life, or even showcase your best cosplays!