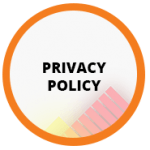 This web site is functioned by or for ANIPLUS ASIA PTE.LTD. ("ANIPLUS ASIA"), which is an overseas corporation of ANIPLUS INC. based in Singapore. This privacy policy applies to information that you provide to us via this site, and/or by use of other services that may be provided by other means or media, including as set forth below and as defined in the applicable terms of service or other terms.
This privacy policy is intended to provide you notice of ANIPLUS ASIA's management practices, including the types of information gathered, how it is used and safeguarded, and the degree to which you may control the maintenanceand sharing of your information. Your use of any ANIPLUS ASIA service or website constitutes acceptance of this privacy policy and any other applicable terms.
1) Personally identifiable information. ANIPLUS AISA respects your privacy and is committed to protecting personally identifiable information, such as name, mailing address, email address, phone number, and date of birth, that you provide in connection with your sue of its web sites and services. We sometimes use this information to communicate with you, such as to notify you when you have won one of our contests or when we make changes to our subscriber agreements, to conduct a survey, poll or research and to contact you about your account with us. The information we gather in connection with our online community is used to provide an interactive experience. We use this information to facilitate participation in this online community and, from time to time, to offer you programs or services. We sometimes use the information that we gather to improve the design and content of our site and to enable us to personalize your experience on the website. We also may use this information in the aggregate to analyze site usage and traffic, as well as to offer you products, programs, or services. We may reveal personally identifiable information in response to legal process, for example, in response to a court order. We also may reveal such information in response to a law enforcement agency's request. Agents and contractors of ANIPLUS ASIA who have access to personally identifiable information are required to protect this information in a manner that is consistent with this privacy policy statement by, for example, not using the information for any purpose other than to carry out the services they are performing for ANIPLUS ASIA. Although we take appropriate measures to safeguard against unauthorized disclosures of information, we cannot assure you that personally identifiable information that we gather will never be revealed in a manner that is inconsistent with this privacy policy statement. Finally, we will not use or transfer personally identifiable information provided to us in ways unrelated to the ones described above without also providing you with an opportunity to opt out of these unrelated uses.
2) Non personally identifiable information. As part of the registration process for some services, you may be asked to provide information that does not personally identify you. For example, you may be asked to provide information concerning your interest in animation or entertainment contents. ANIPLUS ASIA request this information to understand you better and to also bring to your attention new services, programs, or offers that may be of interest to you.
Personal Data Protection
By using or continuing to use the ANIPLUS service, you agree and consent to the following terms and conditions regarding your personal data:-
(a) we may save and process your personal data only for the purpose of this subscription and as long as we are required to keep such data in accordance with applicable law;
(b) we may collect and submit your personal data to any third party for purpose of processing such data in the course of providing the ANIPLUS service;
(c) Except as stated above, we shall not make available your personal data to third parties without your prior written consent, except to the extent that a disclosure is required under applicable law.
02 USAGED AND DISCLOSURE OF
GATHERED INFORMATION
1) Personally identifiable information. ANIPLUS ASIA uses information about you to deliver the services you request, to keep you informed about changes affecting our services or your account, to inform you of other services or offers, in which you might be interested, and to improve and enhance our sites and services. If you provide ANIPLUS ASIA with personally identifiable information, we will take all reasonable and appropriate steps to protect it from unauthorized disclosure. ANIPLUS ASIA may also work with third parties to provide some services on our sites. In connection with those services, you are considered to consent to us sharing your information with third parties who provide services such as processing of credit card transactions, customer service, promotion administration, order fulfillment and/or prize delivery, as applicable. Third parties who provide, or participate in, services on the website are banned from using our customers' personally identifiable information for marketing purposes and/or from sharing, selling, or otherwise using such information, unless you choose to opt in to marketing, Tsharing, or other uses by the third parties.
2) Non personally identifiable information. From time to time, ANIPLUS ASIA may use and share with third parties aggregate, non-personally identifiable user information to show general demographic and preference information among users of the website.
03 INFORMATION GATHERED BY OTHER
MEANS OR MEDIA
In some situations, we may also gather personally identifiable information and other information about you through other means, directly or indirectly. For example, if you access any contents of ANIPLUS ASIA, or purchase such contents via your wireless carrier or through another third party, ANIPLUS ASIA may gather information directly from you or through the third party. Likewise, if you use our software, or provide information to other companies who share information about their customers, we may gather additional information about you. In each of these cases, ANIPLUS ASIA will apply this policy to any personally identifiable information.
04 OUR COMMITMENT TO DATA SECURITY
While ANIPLUS ASIA takes appropriate safety measures to protect your personally identifiable information from unauthorized disclosure and to prevent possible security breaches in our web sites, services, and customer databases, no web site, Internet transmission, computer system, or wireless connection is completely secure. Consequently, ANIPLUS ASIA cannot guarantee that illegal access, hacking, data loss, or other breaches will never occur. Your use of the website and services is at your own risk. ANIPLUS ASIA urges you to take steps to keep your information safe by logging in your account on a regular basis, logging out of your user account when you are finished using the site, and closing your web browser.
05 GATHERING OF INFORMATION BY
THIRD-PARTY SITES AND SPONSORS
Our site may have links to other sites whose information practices may be different than ours. Guests should consult the other sites' privacy notices as we have no control over information that is submitted to, or gathered by, these third parties. Our site sometimes may offer content (e.g. contests or promotions) that is sponsored by or co-branded with identified third parties. By virtue of these relationships, the third parties may obtain personally identifiable information that visitors voluntarily submit to participate in the site activity. ANIPLUS ASIA has no control over these parties' use of this information.
To improve your experience with our sites, many of our web pages use "cookies." Cookies are text files we place in your computer's browser to store your choices. Cookies, by themselves, do not tell us your e-mail address or other personally identifiable information unless you choose to provide this information to us by, for example, registering at one of our sites. However, once you choose to provide the site with personally identifiable information, this information may be linked to the data stored in the cookie. We use cookies to understand site usage and to enhance the quality the content and offerings on our sites.
07 NOTIFICATION OF CHANGES
ANIPLUS ASIA reserves the right, at its judgment, to change, add, or remove portions of this privacy policy statement at any time. You should check this page regularly for changes. Your continued use of our site following the posting of changes to this privacy policy statement will mean that you accept those changes.
ANIPLUS ASIA is dedicated to protecting your personally identifiable information and welcomes comments and questions on this privacy policy. You may e-mail your questions or comments to: aniplus@plusmedianetworks.com