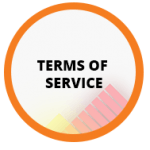 Please review these terms and conditions of use carefully before using this website. Access to and use of this website (the "website") is provided by ANIPLUS ASIA (Singapore) PTE. LTD. ("ANIPLUS ASIA", "us" or "we") subject to the following terms (this "agreement"):
01 ACCEPTANCE OF TERMS
By using this website, you agree to be legally bound by all of the terms of this agreement. We reserve the right to change the terms of this agreement or to modify or otherwise alter any features of this website at any time and for any purpose without notice. You should visit this page periodically and review this agreement for the current terms of this agreement, since your continued access or use of the website will be considered as an irrevocable acceptance of any such changes, modifications or alterations. Areas of this website within the proprietary online service offered by ANIPLUS ASIA may be subject to additional terms and conditions, which you should read carefully before making any use of those areas. Any such terms will not vary or replace the terms of this agreement regarding any use of this website, unless otherwise expressly stated.
02 REGISTRATION
In accessing this website or certain of the resources on the website, you may be asked to provide registration details. It is a condition of use of this website that all the details you provide will be correct, current, and complete. If ANIPLUS ASIA believes the details are not correct, current, or complete, we have the right to reject your access to the website or any of its resources. Users who violate the rules, or provide inaccurate, false, or non-current registration information may, at ANIPLUS ASIA's sole discretion, have their user accounts suspended or terminated, and may be permanently banned from using any current or future services.
Please note that ANIPLUS ASIA may share your registration information or other user account information when ANIPLUS ASIA is requested to do so by law, legal process or court order.
03 PUBLIC CONDUCT
To facilitate a conducive and welcoming environment, users of the site are not allowed to use and/or post profanities, obscenities, socially offensive, and/or explicit, sexual or otherwise, content on this website. This includes, but not limited to, your username and/or when posting in the comments section. Any user found in violation of this term may have his/her account suspended for a period as deemed appropriate by ANIPLUS ASIA. ANIPLUS ASIA reserves final veto power on any disputes and/or accounts. ANIPLUS ASIA reserves the right to amend/alter this term at its own discretion without prior notification.
04 ABILITY TO ACCEPT TERMS OF SERVICE
The site is not intended for children under 13. If you are under 13 years of age, please do not use the site. In addition, you represent and warrant that you are the applicable age of majority or older, or if you are between the ages of 13 and 21, you have obtained the consent of your parent or legal guardian to use the site or that you are an emancipated minor. You also represent and warrant that you are fully able and competent to enter into these TOS and to abide by and comply with them.
05 TERMINATION
Your right to use the site automatically ceases if you violate these TOS or any rules or guidelines posted in connection with the site. You understand and agree that ANIPLUS ASIA may, in its sole discretion and at any time, terminate your membership, user account or use of any services, and discard and remove or disable access to any posted content or submitted by you to any site or service, for any reason. ANIPLUS ASIA may also, in its sole discretion and at any time discontinue any site or service or limit or restrict any user's access thereto, for any reason. You understand and agree that ANIPLUS ASIA may take any one or more of these actions with or without prior notice to you. Should ANIPLUS ASIA take any of these actions, it may, in its sole discretion, immediately deactivate and/or delete any or all information about and concerning your user account, including your registration information and posted content. Further, you agree that ANIPLUS ASIA shall not be liable to you or any third party for removing your posted content or suspending or terminating your access to the site (or any portion thereof). You may discontinue your participation in and access to the site at any time. ANIPLUS ASIA reserves the right to investigate your use of the site in the event ANIPLUS ASIA, in its sole discretion, believes you have violated these terms of service.
06 COPYRIGHT NOTICE
This website and all materials incorporated on this website (including, but not limited to text, photographs, graphics, video and audio content) are protected by copyrights, patents, other proprietary rights under the laws of Singapore, South Korea and other countries. Some of the characters, logos or other images incorporated by ANIPLUS ASIA on this website are also protected as registered or unregistered trademarks, trade names and/or service marks owned by ANIPLUS ASIA or others.
07 LIMITATIONS ON USE OF MATERIALS
(a) You may not copy, record, reproduce, distribute, publish, enter into a database, display, perform, modify, create derivative works, transmit, or in any way exploit any part of this website, except that you may access and display material and all other content displayed on this website for non-commercial, personal, entertainment use on a single computer only. Without limiting the generality of the foregoing, you may not distribute any part of this website over any network, including a local area network, nor sell or offer it for sale. In addition, these files may not be used to construct any kind of database. Any authorization to copy material granted by ANIPLUS ASIA in any part of this website for any reason is restricted to making a single copy for non-commercial, personal, entertainment use on a single computer only, and is subject to your keeping intact all copyright and other proprietary notices. Using any material on any other website or net- worked computer environment is banned. Also, decompiling, reverse engineering, disassembling, or otherwise reducing the code used in any software on this website into a readable form in order to examine the construction of such software and/or to copy or create other products based (in whole or in part) on such software, is banned.
(b) ANIPLUS ASIA respects the intellectual property rights of others and asks users of this website to do the same.
08 DISCLAIMER OF WARRANTIES
Your use of this website is at your own risk. This website and all the materials, information, software, facilities, services and other content in this website are provided "as is" and "as available" without warranties of any kind, either express or implied. ANIPLUS ASIA disclaims all warranties, express or implied, including,but not limited to, implied warranties of merchantability, fitness for a particular purpose and non-infringement. ANIPLUS ASIA does not warrant that the functions contained in this website will be available, uninterrupted or error-free, that defects will be corrected or that this website or the servers that make them available are free of viruses or other harmful components. ANIPLUS ASIA does not warrant or make any representations regarding the use or the results of the use of the material, information, software, facilities, services or other content in this website or any sites linked to this website in terms of their correctness, accuracy, reliability, or otherwise. ANIPLUS ASIA makes no warranties that your use of the materials, information, software, facilities, service or other content of this website. If applicable law does not allow the exclusion of some or all of the above implied warranties to apply to you, the above exclusions will apply to you only to the extent permitted by applicable law.
09 LIMITATION OF LIABILITY
ANIPLUS ASIA does not take any responsibility for any loss or damage (direct, indirect, actual, consequential, incidental, special, exemplary or otherwise) resulting from any use of, or inability to use, this website or the material, information, software, facilities, services or other content on this website, regardless of the basis upon which liability is claimed and even if ANIPLUS ASIA has been advised of the possibility of such loss or damage. Without limitation, you (and not ANIPLUS ASIA) assume the entire cost of all necessary servicing, repair of correction in the event of any such loss or damage arising. If applicable low does not allow all or any part of the above limitation of liability to apply to you, the limitations will apply to you only to the extent permitted by applicable law.
10 INVESTIGATIONS
ANIPLUS ASIA has the right to investigate doubtful violations of this agreement, including, without limitation, any violation arising from any submitting, posting or e-mails you make or send to the website or any forum. ANIPLUS ASIA may seek to gather information from the user who is suspected of violating the terms of this agreement, and from any other user. ANIPLUS ASIA may suspend any users whose conduct or postings are under investigation and may remove such material from its servers as it deems appropriate and without notice. If ANIPLUS ASIA believes, in its sole judgment, that a violation of these terms of this agreement has occurred, it may edit or modify any submission, posting or e-mails, remove the material permanently, cancel postings, warn users, suspend users and passwords, terminate accounts or take other corrective action it deems appropriate. ANIPLUS ASIA may provide personally identifiable information in response to legal process, for example, in response to a court order or summons. We also may reveal such information in response to a law enforcement agency's request. By accepting this agreement you waive and hold harmless ANIPLUS ASIA from any claims resulting from any action taken by ANIPLUS ASIA during or as a result of its investigations and/or from any actions taken as a consequence of investigations by either ANIPLUS ASIA or law enforcement authorities.
11 SUSPENSION OF SERVICE
We may, at any time and without any notice to you, temporarily suspend or modify the ANIPLUS service for operational reasons such as repair, maintenance, upgrade, technological developments or improvement of the ANIPLUS service or due to emergency. We will restore the ANIPLUS service as soon as reasonably practicable.
12 FORCE MAJEURE
We will not be liable for any delay or failure in performance of the ANIPLUS service resulting from matters beyond our control including acts of God, requirements of any governmental or regulatory authority, accident, equipment failure, computer software or software malfunction, faults, interruption or disruption of the network of other service provider or of your equipment.