During a KAKUSHIGOTO special event held on 12th December, it has been announced that the series will receive a film adaptation. The surprise announcement was made upon the series' original creator, Kouji Kumeta's guest appearance.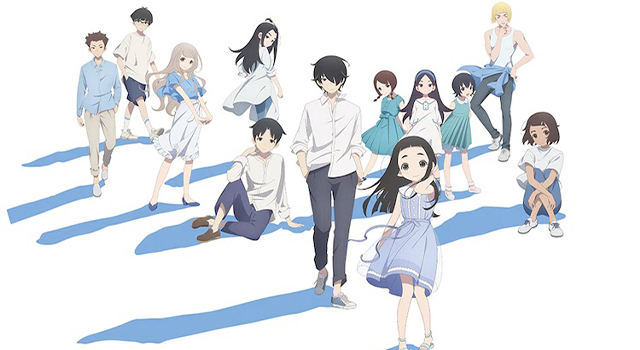 KAKUSHIGOTO is a slice-of-life comedy that revolves around Kakushi Goto and his daughter, Hime. The TV anime series aired in 2020 Spring, from April to June.
KAKUSHIGOTO series synopsis
"Kakushi Goto, an artist who draws somewhat vulgar manga.
Hime, his only daughter who is currently in the fourth year of elementary school.
To Kakushi, his precious daughter means the world to him.
But, the overly-doting father is hiding something from Hime.
That is, his job as a manga artist.
Will his daughter come to hate him if she finds out about the "secret"?!
A slightly touching family drama filled with love and laughter begins."
「劇場編集版 かくしごと」の制作が決定しました!

TVアニメ「かくしごと」を見た方でも、見ていない方でも
お楽しみ頂ける内容になっております!!

詳細は後日!続報をお待ちください! pic.twitter.com/QPKSsmApz1

— 『かくしごと』TVアニメ公式 (@kakushigoto_pr) December 12, 2020
The announcement tweet from the official KAKUSHIGOTO Twitter has revealed that the movie will be a 「劇場編集版」, which translates to an "edited theatrical version", with content that will appeal to both fans of KAKUSHIGOTO and those who are new to the story.
More details about the movie will be released at a later date; look forward to it!
Recap on the TV anime series!
---
KAKUSHIGOTO is a manga series by the creator of Sayonara Zetsubou Sensei series, Kouji Kumeta.
ANIPLUS Asia simulcasted the series in Spring 2020, from April to June.
---
Follow us for more anime-related news: https://www.aniplus-asia.com/news

Source: Official KAKUSHIGOTO Twitter

©Kouji Kumeta,KODANSHA/KAKUSHIGOTO Committee

Tags :