Next up on the series of interviews with performers from C3AFA Singapore 2018 is singer Shiena Nishizawa.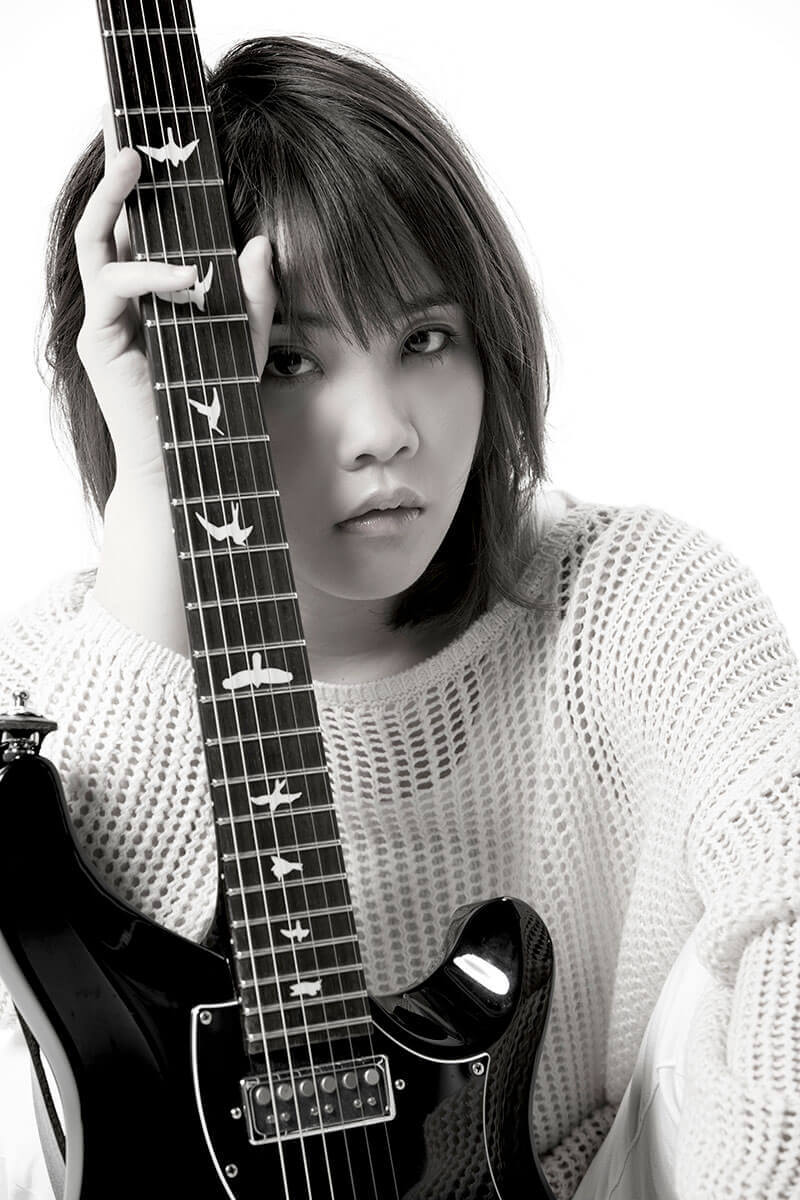 ---
Media: What is the story behind your involvement in "GACHI Desu!" with KISIDAKYODAN & THE AKEBOSIROCKETS?
Nishizawa: It was my first time appearing at same event with KISIDAKYODAN & THE AKEBOSIROCKETS at C3AFA Jakarta and they watched my performance. They told me that they liked my performance and from there they invited me to the project "GACHI Desu!". Apparently, it's a project to gather different artistes to "defeat" their vocalist, ichigo, so they were looking for powerful vocalists. They were like, "I think Shiena Nishizawa's good, let's invite her." It's really interesting.
It's your third time in Singapore and second time performing at C3AFA, what are some memorable happenings you can share and what are you looking forward to this time?
Few years back, I'd get really nervous since I rarely had the opportunity to perform overseas. But recently, I'm getting used to it so I've come to think that I want to perform like how I usually do in Japan. I won't change my style just because I'm overseas, I want everyone to experience and enjoy the same thing.
Please tell us more about your mascot character, Shienya.
Is that really okay? I'm so happy. I have a mascot character named Shienya, and I came up with it for my fan club around a year and a half ago. It's an original design. You asked me about a cat, but I have absolutely no idea what to talk about (laughs). I don't mean to praise myself, but it's a really cute cat. Recently, Shienya has been used on my merchandise, such as can badges and towels. We also tried to make Shienya-print parka jackets and all sorts of stuff. I hope my fans overseas will come to like Shienya and perhaps one day, own some merchandise of it. Well, I'll try my best.
By the way, is there a reason for choosing a cat for the design?
A reason, huh… It's really easy to draw Shienya. Wait, I have a good reason for this. When I was still in middle school, I was really bad at math. I thought it was troublesome to copy notes from the black board so I ended up drawing a lot instead. I often did simple cat illustrations and attached speech bubbles to them, indicating formulae and methods. I've always liked drawing cats. Therefore, I chose the cat I'm good at drawing and there you have it.
We would like to ask about your TV Saitama segment with Shienya, which can be found on your youtube channel.
I recently became a regular on a program which airs on TV Saitama where I'm hosting a segment. In this segment, Shienya would be my straight man, retorting my words at times. Also, since Shienya and the speech bubbles are only inserted after filming, I can only see them after the videos are completed and I hope everyone would watch them too.
You've collaborated with Konomi Suzuki at the Penang Anime Matsuri 2018. What are your thoughts about that?
Off the stage, I'm also good friends with Konomin (Konomi Suzuki). Before we became friends, I was simply a fan of hers. Before Penang, we've collaborated once at Animelo Summer Live in 2017. It wasn't the first time, but I'm really happy that I could perform with her on stage again. I'm still a fan even now. I'd like to do more collaborations from now on. We don't have to perform a song together, but at least perform at the same concert. It'll be interesting if I could work with many different artistes. It doesn't have to be just vocalists, I'd love to collaborate with other bands too.
Please tell us about your latest song, "Period".
This song will be my first digitized single, without a physical release. This song was made solely for the purpose of performing live. It's a track with heavy sounds, and the lyrics are very aggressive. I think it's a very well-made song that strongly represents how I want to move on from now. I'd like to perform more songs like this in the future and convey my messages through their lyrics. I hope everyone will give "Period" a listen and visualize the path I'm about to walk.
How do you feel about all the members of your support band being older than you?
I'm always the youngest amongst the staff no matter where I go, but I thought nothing about that. I'm now 21 years old, so on the contrary I'd find it weird if all the band members were younger than me instead. I'd feel the need to work much harder, to be the best. Of course, I'm also working hard now, but I think I'm good with my fellow band members being older than me.
Is there anything you would like to achieve in the future?
I'd like to focus more on live performances from now on. I've been performing alone on stage for most of my overseas performances so far, so I'll work harder so that I can have a band accompany me for my future performances.
Is there any anime you would like the theme song perform for?
You see, I really love Naruto (audience laughs). Why are you laughing?! Yes, that's right, I'd like to perform for Naruto. If that really happens, I can die happily.
One of your songs, "LOVE MEN HOLIC" is rather distinctive as compare to your other songs, could you tell us more about the song?
The lyrics for this song is really interesting, it has as double meaning. The "LOVE MEN" part of the title is actually a pun for "ramen", I hope everyone noticed that. If you read it as "ramen", you'll think that it's a song all about ramen, but "LOVE MEN HOLIC" could also mean someone who loves men, so in that sense it has two meanings. The lyrics were written with this double meaning. You might think that it's a song about ramen when you first hear it, but if you pay attention to the lyrics, you'll notice that it's a song about a girl who's deep in love. Coming up with the idea was fun and all, but I had lots of trouble coming up with the lyrics. It was a memorable one.
---
Shiena fell in love with music in middle school, when she laid hands on her father's old guitar. That interest expanded from not just guitar, but also into singing/songwriting. Before she knew it, she began dreaming of singing on a large stage. In 2014, she won the grand prize at the Flying Dog Audition (a popular singing contest). In 2015, her debut song, "Fubuki", was the ending theme for the television anime "Fleet Girls Collection (KanColle)", and was released as a single that same year. She was 17 at the time.
Her second single included the songs "Brand-new World", which was the theme song for the television anime "The Asterisk War", and "Piacere", which was the theme song for the anime "ARIA The AVVENIRE". Her third single, "The Asterisk War", was the theme song for the television anime's second season, and her fourth single, "Kikan", which was the theme song for "KanColle:The Movie", was a smash hit. Her videos have received over 13 million hits on YouTube.
On March 15th, 2017, Shiena released her first full-length album, entitled "Break Your Fate". This album features a rock sound that showcases Shiena's evolving talents, and shows that she is leading Japan's next generation of talented artists.
---
Previous interview: nano, KISIDAKYODAN AND THE AKEBOSIROCKETS

Follow us for anime-related news: www.aniplus-asia.com/news

Tags :