Next up on the series of interviews with performers from C3AFA Singapore 2018 is rock band KISIDAKYODAN AND THE AKEBOSIROCKETS.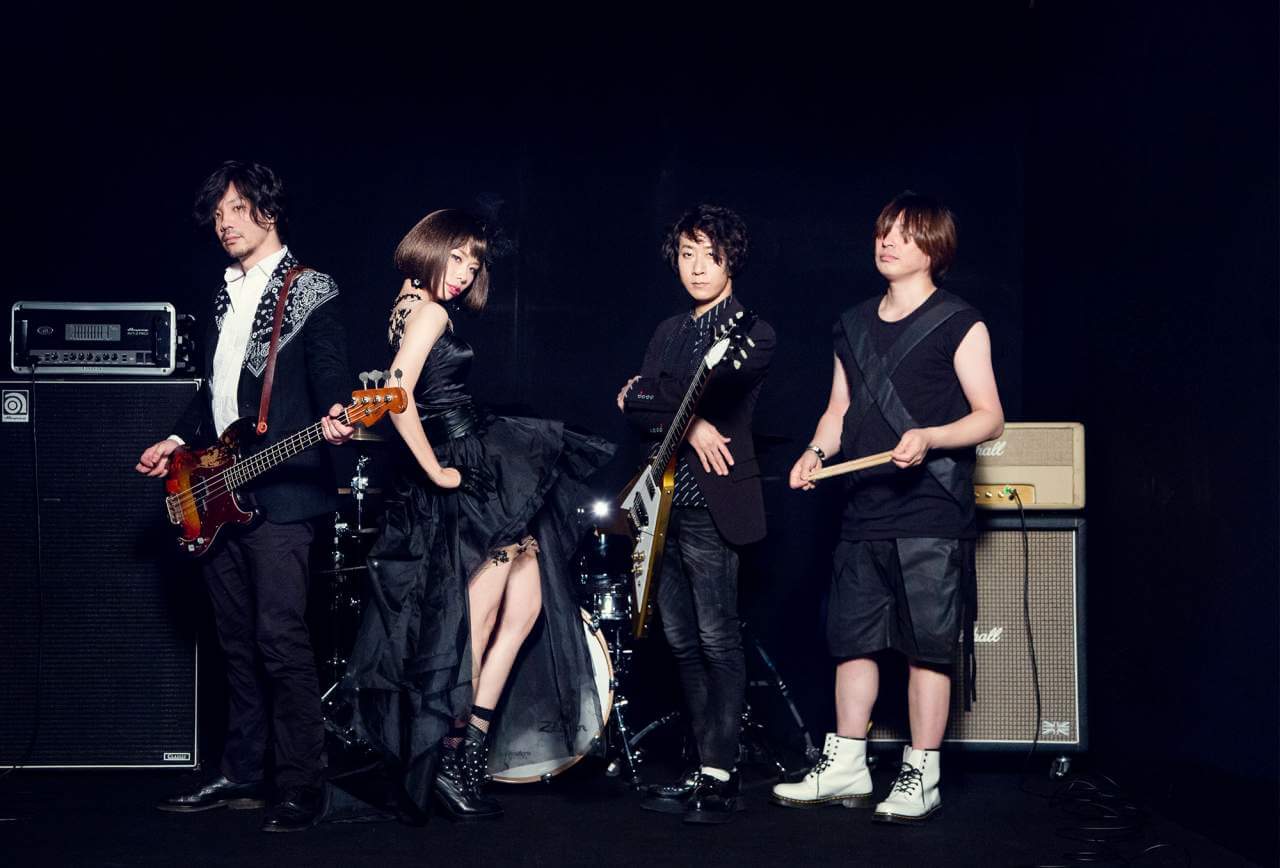 ---
Media: KISIDAKYODAN AND THE AKEBOSIROCKETS will be releasing a new album "REBOOT" this December. What were your feelings when you were making this album?
Kisida: We didn't expect this question to come from overseas (laughs). We have been doing band activities for about 10 years. We want to go back to the beginning… return to zero and start again from there.
Your songs used for anime theme songs have always included the title of the anime, except for "Stray" for "Hakata Tonkotsu Ramens". Please tell us the story behind it.
ichigo: We are from Hakata, and Hakata tonkotsu ramen is our hometown food. We find it weird to have to call that out when we perform onstage. We don't want to associate the song to our local food, so we changed the title.
What is the reason for naming the songs the same as the anime title then?
Kisida: We don't want to have to think about the song names, so we just use the anime titles (laughs).
ichigo: We produced the songs only after we accepted the offer from the production companies. That's why we were able to incorporate the anime titles into the songs.
What's the story behind your collaboration with Shiena Nishizawa and Gero for the project "GACHI Desu!"?
Kisida: How do you guys know about this? (laughs)
ichigo: Gero is a close friend of mine. As for Shiena…
Kisida: We met Shiena at C3AFA Jakarta last year and when we saw her performed, we thought she sang and played the guitar really well. We felt that if we were to include her in the collaboration, it'd look really good.
Have you watched the anime "Gate" and what are your thoughts about it?
Kisida: I like military themed topics, so such anime suits my taste. Season 1 was more upbeat, so we made the opening theme song lighter in tone. For Season 2, the story got deeper and became heavier, and we incorporated the darker mood into the opening theme song.
There's a song on the new album titled "Blood and Emotions", which is the opening theme song for Strike the Blood 3. Can you tell us more about this song?
Kisida: Once again, I didn't expect to hear this question from overseas. Before we started making the "Reboot" album, we had already come up with this song. Strike the Blood was a few seasons and OVAs in then, and we felt that we needed new ideas. When we were looking for something new to inject into the series, we thought electronic dance music might fit in well and composed a song that even a viewer of Strike the Blood can recognise when they hear it.
Could you tell us about your new single "Sirius"?
Kisida: This song is for an original anime (Sirius the Jaeger), so there were no prior works as our point of reference. We had to go over the treatment sent by the production company. We came up with two songs: one to show the inner conflict of the protagonist Yuliy and one that is more pop in flavour to capture that boy-meets-girl element in the story. We sent the two songs to the director, and he picked the former.
Japanese culture has become more acceptable worldwide. Why do think that plays a part in its rising popularity? Does it make it easier for you to reach the international market so they know more about you and your latest news?
ichigo: What a great question.
Kisida: It may look like a rise in the culture's popularity in the eyes of the overseas audience, but from the perspective of the Japanese market we feel that the anime industry is more like a wave… it's not always on the up. It feels more like it's at a plateau right now. The stagnation in the Japanese market made us want to try to reach the international market. And since there are more people casting their nets out of Japan, there has been more expectation being put on the Asian market. The Japanese thinking is that while the foreign market are watching the anime, they might not know the songs so well. But when we perform overseas, we realise the fans do come for our live concerts and they do know our songs, so there might be an increased attention being paid to artistes heading overseas from now on.
Any ambition to play overseas in the future?
Kisida: We have tentative plans to do so, though we can't reveal anything right now. We did one in Hong Kong last year and it was very well received. We want to do more and maybe include some Toho Project music into it.
This question is for ichigo.  I heard that you picked your stage name "ichigo" because you are a fan of BLEACH, is that true?
ichigo: Yes (laughs). I wouldn't call myself a huge fan of Bleach, but when I was deciding on what name I saw the manga, and I just went… "Let's just use this name."
How about the origin of the band's name?
Kisida: The name "KISIDAKYODAN" actually came about 12 years ago, when I was playing a MMO game. I was the guild leader and named my guild "KISIDAKYODAN" (kyodan means religious organization). The character I was using is a heel, but I did not want to play as one, and I wanted to save the world with my words. I just started chatting away to preach to the other players to strive for good. The rest of my party figured I was a burden and they returned to being heels. I even made a website for my guild and hosted the site with my own money (laughs). The guild disbanded in the end, so I redid the homepage and turned it into a dojin site for people to upload Toho Project rearrangements.
ichigo: As for the "KISIDAKYODAN AND THE AKEBOSIROCKETS", we came together and released a CD under that name. We thought to disband after a live event, so we didn't really give a lot of thought to the name. Hayapi (guitarist) wanted something very long, and we added "AKEBOSIROCKETS" from one of Toho Project songs.
Kisida: We didn't expect the CD to sell so well, but it did and we continued with this band name.
ichigo: A long name.
---
Formed in 2007 when Kisida, who then was arranging music for "Toho Project", needed people to join him for a live event. What was supposed to be a one-time only formation has remained till today, welcoming their 11th year.
In 2010, they made their major debut, singing the theme song of the TV anime, HIGHSCHOOL OF THE DEAD. Since then, they have been constantly releasing tie-up singles that serve as the theme song for various TV anime and have already released 3 original albums.
They are also very active in performing live, with a 7-show nationwide tour in 2016, ending with a great success, with a final show at the Hibiya Open Air Concert Hall. They have also participated in large festivals like ANIMAX MUSIX 2016 YOKOHAMA, as well as LisAni! LIVE 2017, held in January 2017.
In the summer of 2017, they have a live tour of the 3 big Japanese cities of Tokyo, Nagoya and Osaka. The next winter, they held their "10th Anniversary Tour", beginning in Fukouka. They welcome their 11th year as a group in 2018.
---
Previous interview: nano

Follow us for anime-related news: www.aniplus-asia.com/news

Image: 岸田教団&THE明星ロケッツ

Tags :