Over the next few weeks, we will be releasing a series of interviews with various performers from C3AFA Singapore 2018.
We kick things off with Japanese American singer and lyricist nano.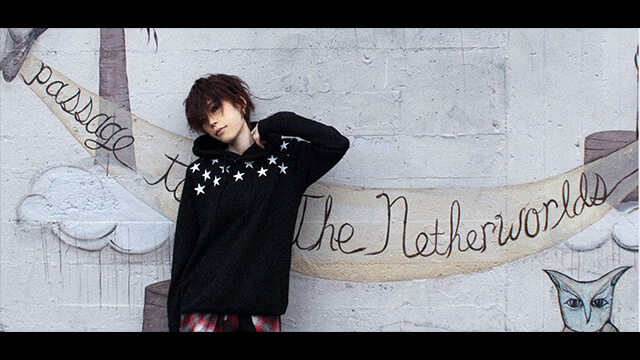 ---
Media: Welcome back to Singapore. Is there anything you look forward to the most in this trip?
nano: Singapore is a place I really love because the crowd is just always amazing, and the hospitality is amazing. It's been a year, so I'm really excited to see how different it would be and how the crowd is going to be different from last year.
You first started out doing English covers for Japanese songs. If you were given the time, are there any songs you wish you can do a cover for?
I haven't done a lot of covers recently and I haven't really thought about that, but it would be very interesting to do some covers of rock songs I like when I was younger, maybe like Beatles, Avril Lavigne… some genre that I haven't done in Japan before. Maybe some for me to look back on my roots, that would be really exciting.
You sang the theme song for the anime Conception. What is the meaning behind the song "Star light, Star bright"?
As my fans may know, a lot of my songs are very dark and emotional… very emo. This song is the complete opposite. It's very happy and positive. Who doesn't want to be happy? I hope this song gives smiles to people and I hope it's a new turning point for me as well.
For your single "Savior of Song", you collaborated with a band My First Story. Is there an artiste you would like to work with?
It's a hurdle for me, but I would love to do a collaboration with some other artistes as well in the future. I'm not sure who yet, but I have a lot of artistes that I like, so hopefully one of them.
Your one-man live "A Thousand Stars" is coming soon. Could you give us a sneak peek of what the fans can expect from this concert?
It's definitely gonna be a concert that will be one of a kind, one that I have never done before. Since it's going to be near Christmas, I'm planning on doing a little winter Christmasy exciting stuff, so look forward to something very magical.
In preparing for a symphony concert, how is it different from a regular one?
It's very different because there are so many people working with me, and it was a huge project. I got a lot of inspiration from such amazing musicians I was working with. It's really inspiring.
This is actually AFA's 10th year anniversary.
Yes! Congratulations.
Thank you. So do you have plans for your own 10th year?
Oh, yeah. I just celebrated my 5th year anniversary last year, so I can say these milestones… these anniversaries are very very important because they tell the fans, "Thank you so much for your support over the years, and korekara mo yoroshiku (do continue to support me). I'm really blessed to be here for this AFA's important milestone. Hopefully, my own 10th year anniversary will be a special one too.
Finally, can you give us a message for your fans in Singapore?
Yes, they are so kind, so loving. I just had an autograph session earlier today and there are just such sweet fans in Singapore. The concerts here are always so hyped up and rocking and amazing. Thank you so much for your support. My goal is to do a one-man concert here someday, so if I do I want everyone to come see me.
Thank you.
Thank you so much.
---
Born and raised in New York, America. nano is a bilingual singer that can freely swap languages between Japanese and English. Posting videos on YouTube from 2010, the singer has sang various covers of English songs, and have gained popularity not only in Japan, but overseas as well. In March 2012, the first debut album, 'nanoir' was released. On the Oricon Daily Ranking chart, it hit 10th place on its release day. In March 2013, the first live concert, 'Remember your color' was held, with a full house of 2500 tickets being sold. Since then, nano has been active performing live all over the country, and even stepping foot overseas with various one-man live and festival performances. On top of that, nano's YouTube original contents have gained a total of over 100,000,000 views. The singer has proved an unlimited popularity, with a voice that has no borders.
---
Follow us for anime-related news: www.aniplus-asia.com/news

Tags :