As the Fall anime season of 2019 approaches, ANIPLUS Asia is bringing an exciting lineup to our fans in Southeast Asia!
Here's a compilation of the titles announced, which will commence in the first two weeks of October.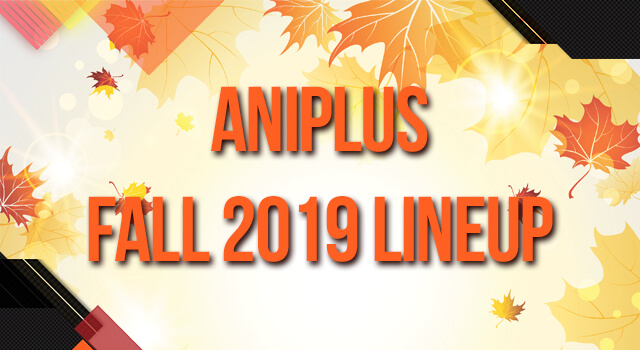 Once again, into the vast blue skies
Series Synopsis:
A young boy, yearning to take to the skies and reach the Island of the Astrals, suddenly found both his life and his fate linked to a mysterious, blue-haired girl.
They set off on a skyward journey, meeting trusted friends, crewmates, and the massive airship to be their wings along the way. While evading the clutches of the empire and facing off against fearsome primal beasts, the duo felt their bond deepening—their lives changing.
But despite these tribulations, they're still a long way away from their elusive destination.
The boy and girl, accompanied by fellow seekers of adventure, depart once more into the vast blue skies.
Gran and Lyria's skyward journey resumes as they move on to their next destination; the Albion Citadel.
What new encounters and obstacles will they face?
"Ready Perfectly. I am ready for anything."

Series Synopsis:
Rookie goddess Listarte is suddenly assigned as the savior of a super hard-mode world.
She succeeds in summoning the hero, Seiya Ryuguin, who holds the cheat-rank status, but he is ridiculously cautious?
"I'll buy three sets of armor. One to wear, a spare and a spare for the spare."
Besides that absurd amount of item stock, he is so cautious that he isolates himself in his room for muscle training till he reaches the max level before he would approach a slime at full power!
The world-saving story between the hero and his useless goddess begins!
Think you know what it means to be truly cautious?
The wonderful life between a goddess-for-nothing and a ridiculously cautious hero begins…
Show the world what she is capable of.

Series Synopsis:
The story takes place in the world where aristocrats are obligated to protect mankind by fighting off monsters with the power of mana.
Even though Melida Angel was born an aristocrat and studies at an academy which trains mana users, she has no mana. To find her talent for mana, Kufa Vampir was dispatched to be her tutor. However, he was at the same time under an order to assassinate Melida if she is found to have no talent for mana.
He makes a cruel decision to assassinate her because he thinks that it is a wasted effort that people who have not any mana are working hard in this world…
However, he asks her, "Do you want to try to entrust your life to me?".
He is not as an assassin; Neither is he a tutor.
He is someone betting on his pride as an assassin tutor, to show the world what the girl is capable of!
The man who decides to go against his orders, and the girl who worked hard for all her life to become the blade of hope for humanity.
What kind of sparks will fly between the tutor and his student?!
Isekai X Pro Wresting X Animals

Series Synopsis:
The strongest masked wrestler, Kemona Mask.
Surrounded by the passionate cheers of the arena crowd, the gong sounds for the worldwide championship title match between Kemona Mask and his nemesis, MAO…
…or, that was how it was supposed to be.
Amidst the match, Kemona Mask, aka Genzo Shibata, is summoned to another world from the top of the ring and is tasked by Princess Artena to slay the demon king and evil monsters.
However, due to his love for animals, Genzo strongly refuses!
"If we treat demons with love, they wouldn't attack humans mindlessly!"
His true dream is to own a pet shop and be surrounded by fluffy animals.
Will Genzo successfully lead his glamorous second life in this other world?!
The passionate animal-lover who mercilessly does a German Suplex on an isekai princess.
Where else can you find him?!
An Isekai Reincarnation Story from God's Misunderstanding

Series Synopsis:
Slightly above-average high-schooler Misato Kurihara led a life that was far from lonesome.
One day, she reincarnates in another world after she met with an accident.
With a desire to make friends like a normal girl and lead a normal life, she makes a wish to God:
"Please make my abilities average in that world!"
However, God bestows upon her something that is far from "average"…
In a world where magic exists, the reincarnated girl struggles to achieve her "normal" happiness!
Through her encounter with a mage named Reina, a swordswoman-to-be Mavis, and the daughter of a merchant, Pauline, Mile's new life in another world begins!
When God's "average" and your "average" is far from a mutual understanding.
Just when Misato (now Mile) can finally lead a "normal" life, it seems to have gone wayward?!
A True-to-Life Sports Youth Story

Series Synopsis:
An emotional true-to-life youth story set within a middle school boys' soft tennis club right before its disbandment.
Struggling with various feelings, the boys grow and experience life together through their time together in the soft tennis club.
It's gonna be a feels trip with the combination of drama and sports youth story.
The second cour of Ensemble Stars! will also be returning as our boys at Trickstar continue to aim for the top and forge new friendship and rivalships with the other idols of the academy!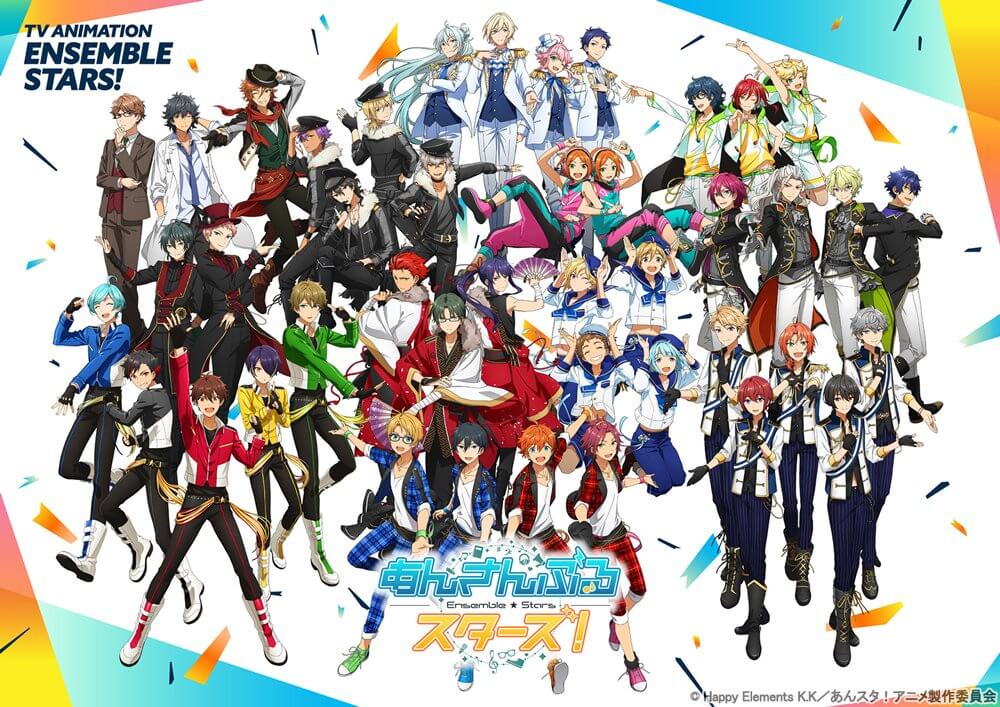 It's an exciting season we're having with a total of six new titles and the continuation of our Summer title.
Which titles are you looking forward to?
---
©GRANBLUE FANTASY The Animation Project

©Light Tuchihi,Saori Toyota/KADOKAWA/ShinchoYusha Partners

ⒸKei Amagi, Ninomotonino, KADOKAWA/AP project

Ⓒ2019 Natsume Akatsuki/Mattakumo-suke/Yumeuta/KADOKAWA/Kemonomichi Partners

© FUNA, Itsuki Akata/ EARTH STAR Entertainment/NOUKIN Project

©Kazuki Akane,eightbit/Stars Align Production Committee

©Happy Elements K.K / Ensemble Stars! Animation Project

Follow us for anime-related news: www.aniplus-asia.com/news

Tags :