After the broadcast of the final episode of ARIFURETA: from commonplace to world's strongest in Japan, the a second season was announced.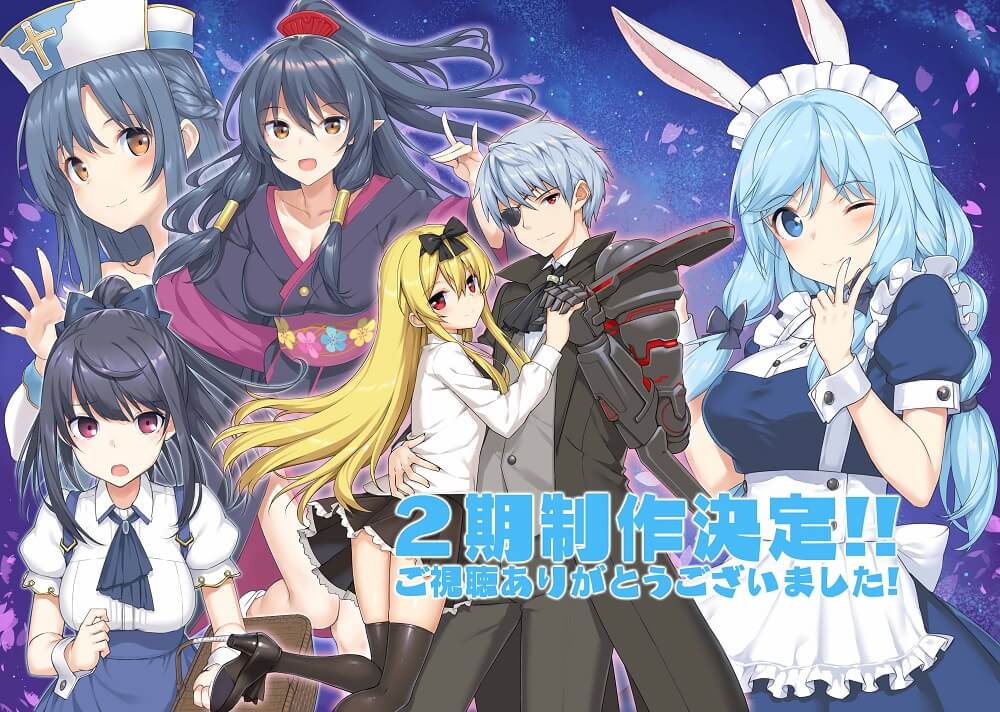 Against all odds, the Hajime's journey is far from over.
The voice cast of the main protagonist duo have also given their comments for the upcoming season:
From Toshinari Fukamachi, the voice of Hajime Nagumo

"A second season has been announced and it's all thanks to the support you have given us. Thank you so much!
We're just getting started with the latest addition to Hajime's party, so I'm really glad to see a continuation happening.
Please look forward to it!"
From Yuki Kuwahara, the voice of Yue
"To be able to continue on this journey with everyone… I've never felt happier than this!
Please watch over us in the second season as I continue to voice our adorable Yue, who will become even better as a friend, and as a lover.
Please continue to support us, thank you!"
With Kaori finally in Hajime's party, their real journey has barely started.
More details about the second season will be revealed in the future, look forward to it!
---
ARIFURETA: from commonplace to world's strongest was simulcast from July to October 2019 on ANIPLUS Asia in Southeast Asia.
---
Source: ARIFURETA: from commonplace to world's strongest Official Website

©Ryo Shirakome, OVERLAP/ARIFURETA Project

Follow us for anime-related news: www.aniplus-asia.com/news

Tags :