ANIPLUS presents to you "Voices of Anime", featuring Azusa Tadokoro~!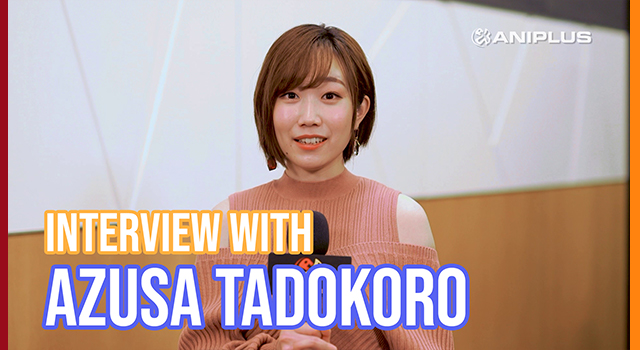 Going by the nickname KoroAzu amongst fans and fellow seiyuu, Azusa Tadokoro has a precious side that makes all want to protect her (KoroAzu squad, where you at?!). Tadokoro debuted after emerging victorious in the 36th Horipro Talent Scout Caravan auditions, which Ayaka Ohashi also participated in.
As a seiyuu, Azusa Tadokoro is known for her voice roles as Shizuka Mogami in THE iDOLM@STER: Million Live!, Kaoru Seta in the BanG Dream! franchise and Aoi Kiriya in the Aikatsu! franchise.
As a solo anisong artiste, Tadokoro takes on a cool image; a charming gap from her usual self. She has also sung the theme songs for anime such as Myriad Colors Phantom World, Shuumatsu Nani Shitemasu ka? Isogashii Desu ka? Sukutte Moratte Ii Desu ka? and TRICKSTER.
Watch the interview to find out what inspired KoroAzu to become a seiyuu, how she juggles between roles and her secret(?) ambition?!
Here's a bonus! Check out KoroAzu's round of "Would you rather…":
---
Follow us for anime-related news: www.aniplus-asia.com/news

Tags :