To commemorate popular male seiyuu Daisuke Ono's birthday, Anime!Anime! conducted a poll on fans' favorite OnoD role.
Of course, the one on top is… no longer Black Butler's Sebastian?!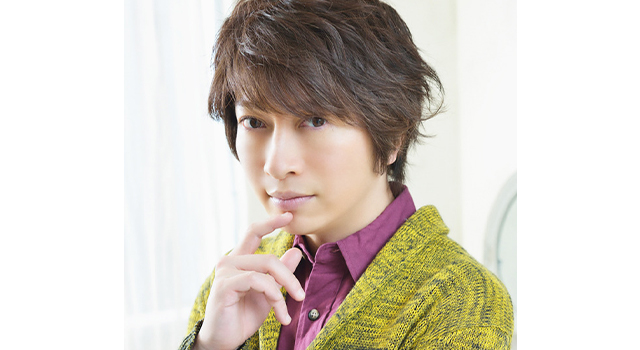 4 May is Daisuke Ono's birthday.
Ono debuted as a seiyuu back in 2000. He received the Best Supporting Actor award during the the 2nd Seiyuu Awards, and the as the Best Lead Actor and Best Personality awards during the 9th Seiyuu Awards.
To commemorate the seiyuu's birthday, AnimeAnime! conducted the poll from 21 April to 28 April, receiving a total of 960 votes. Amongst the responses, 10 percent were male and 90 percent were female. Around 30 percent of respondents were aged 19 and below, 25 percent in their twenties and 20 percent in their thirties.
You can check out 2019's poll results here (in Japanese): https://animeanime.jp/article/2019/05/04/45240.html
Coming in second place is Sebastian Michaelis from Black Butler, with 15 percent votes.
In third place is Susumu Kodai from the Uchuu Senkan Yamato 2199 series, with around 10 percent votes.
Let's look at some other characters!
Jyushimatsu from Osomatsu-san also received quite a number of votes with comments such as "I love Jyushimatsu, who is silly, but cheerful and kind" and "OnoD played many cool characters, so I saw another charming side of his in this role".

『えいがのおそ松さん』メインビジュアル(C)赤塚不二夫/えいがのおそ松さん製作委員会 2019
Other roles such as Koizumi Isuki from the Haruhi Suzumiya series and Seishu Handa from Barakamon also took some votes. His recent role as Golem from Somali and the Forest Spirit also touched the hearts of many fans.

『ソマリと森の神様』メインビジュアル(C)暮石ヤコ
Top 20 favorite Daisuke Ono roles? 2020 edition
Erwin Smith from Attack on Titan series
Sebastian Michaelis from Black Butler
Susumu Kodai from Uchuu Senkan Yamato 2199 series
Jyushimatsu Matsuno from Osomatsu-san
Itsuki Koizumi from Haruhi Suzumiya series
Jotaro Kujo from JoJo's Bizarre Adventures series
Shintaro Midorima from Kuroko no Basket
Shizuo Heiwajima from Durarara!
Seishu Handa from Barakamon
Tomohisa Kitakado from B-PROJECT
Kira Sumeragi from Uta no Prince-sama series
Jun Sato from Working!
Midori Nendo from The Disastrous Life of Saiki K.
Sinbad from Magi
Golem from Somali and the Forest Spirit
Zenji Banba from Hakata Tonkotsu Ramens
Killer-T Cell from Cells at Work!
Dande (Leon) from Pokemon series
Callego Naberius from Welcome to Demon School! Iruma-kun 
Hosaka from Minami-ke series
Who's your favourite OnoD role? Share with us!
---
Follow us for anime-related news: www.aniplus-asia.com/news

Tags :