ANIPLUS presents to you "Voices of Anime", featuring Ayaka Ohashi!~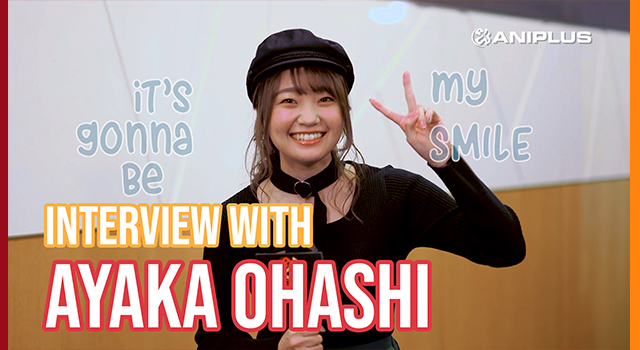 Affectionately nicknamed as Hasshi or Hegochin by fans and fellow seiyuu, Ohashi has an infectious smile that draws everyone in.
As a seiyuu, Ayaka Ohashi is known for her voice roles as Uzuki Shimamura in THE iDOLM@STER: Cinderella Girls, Saya Yamabuki in the BanG Dream! franchise and Ran Shibuki in the Aikatsu! franchise. She is also known for drumming, even playing the drums as a member of BanG Dream!'s real-life band project, Poppin'Party.
As a solo anisong artiste, Ohashi has also sung the theme songs for anime such as Masamune-kun's Revenge, Magical Girl Ore and Hensuki.
Watch the interview to find out what Hasshi thinks about juggling multiple roles, how she prepares for a live performance and her ambitions!
Here's a bonus clip of Hasshi playing a round of "Would you rather…":
---
Follow us for anime-related news: www.aniplus-asia.com/news

Tags :