TONIKAWA: Over The Moon For You Episode 12 "Husband and Wife" will premiere on 22 December 18:00 [17:00 id/th]. Encores are on every Tuesdays 22:30 [21:30 id/th] and Wednesdays 21:00 [20:00 id/th].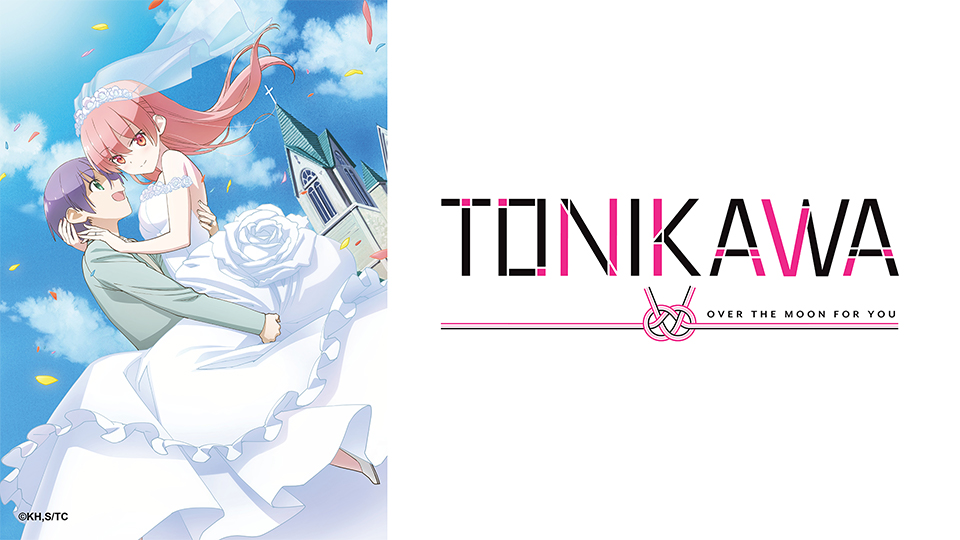 Episode 12【Husband and Wife】
Nasa falls ill while engrossed in work. He claims to be well, but Tsukasa brings him to the hospital and takes care of him there. The couple decide to visit a summer festival upon Nasa's recovery. While Nasa brings up a question of how many people actually care about him, Tsukasa gives him a certain reply…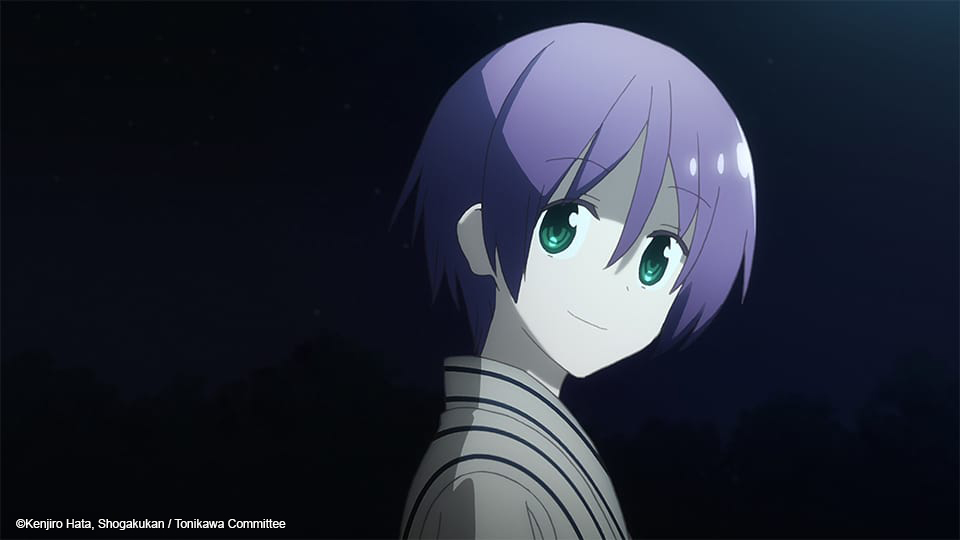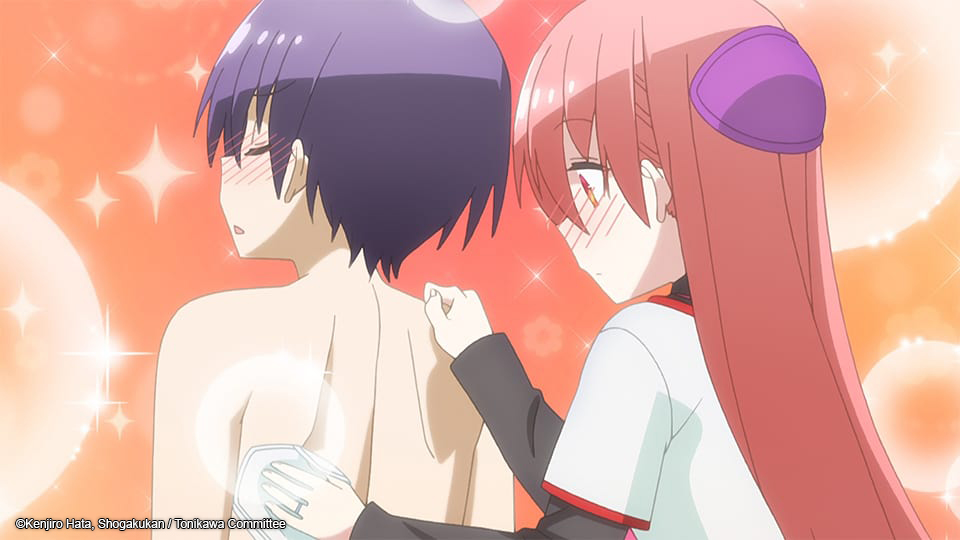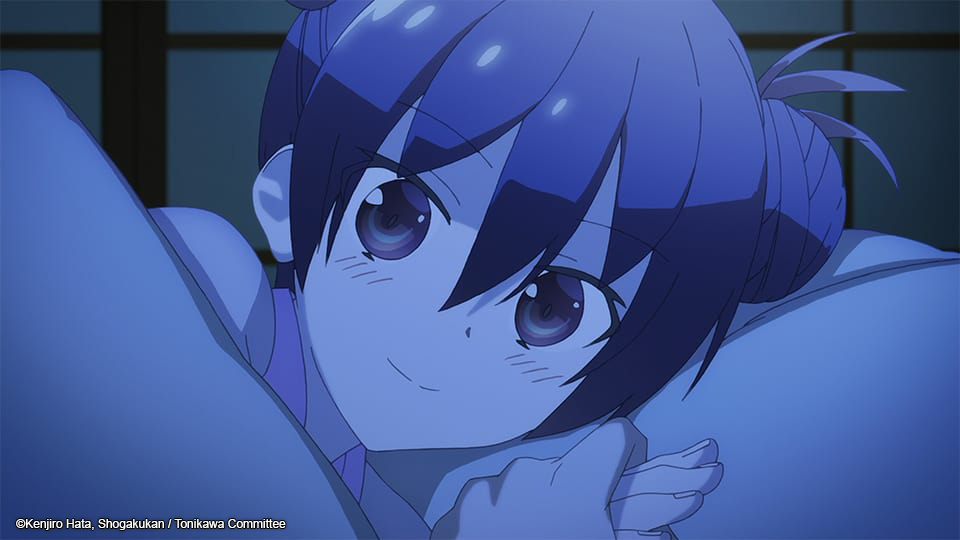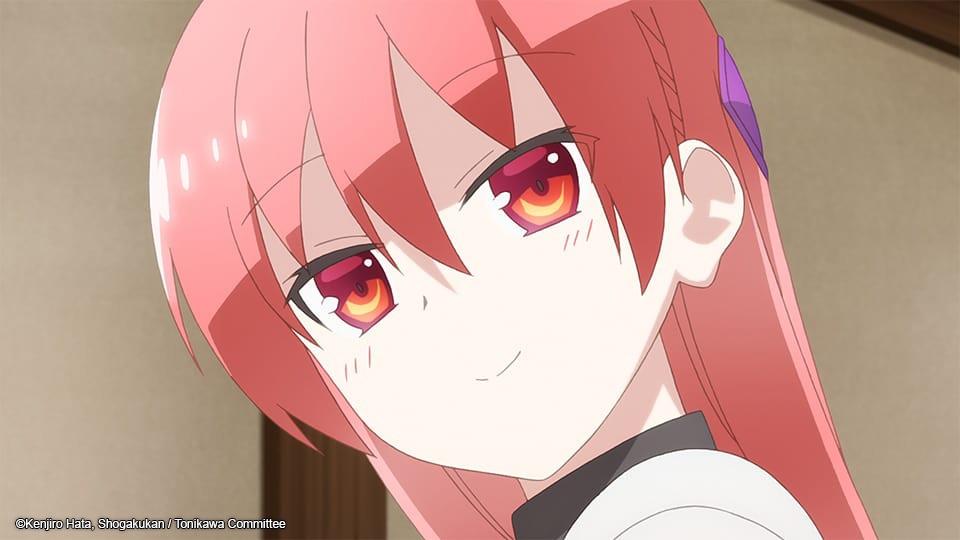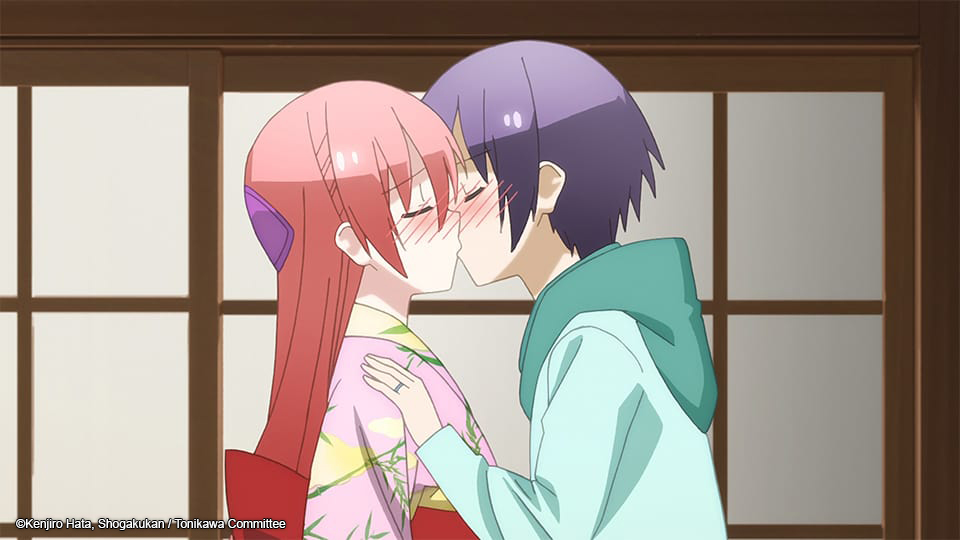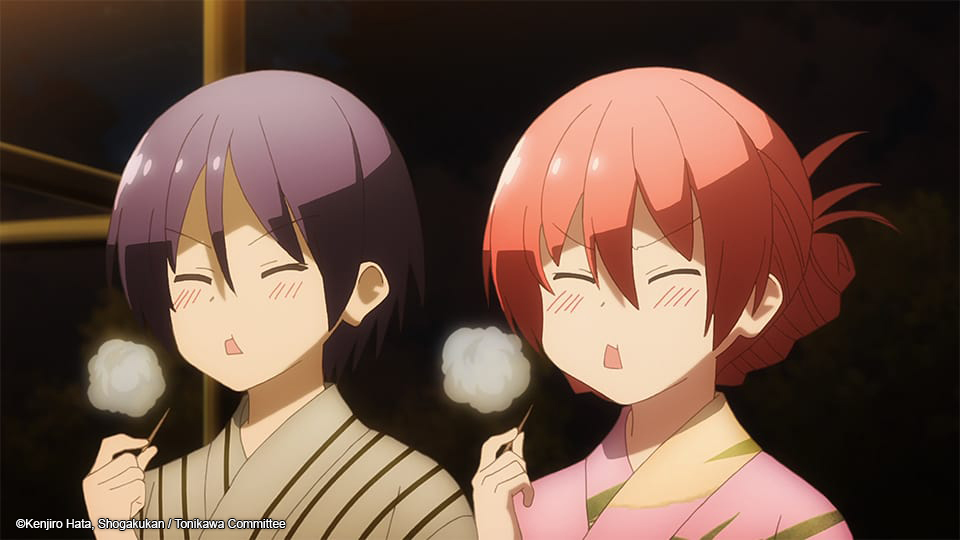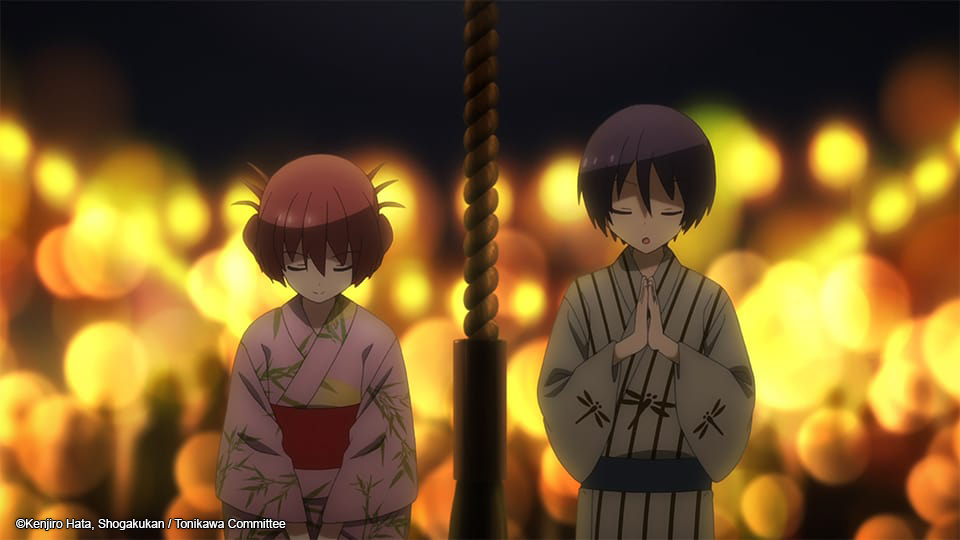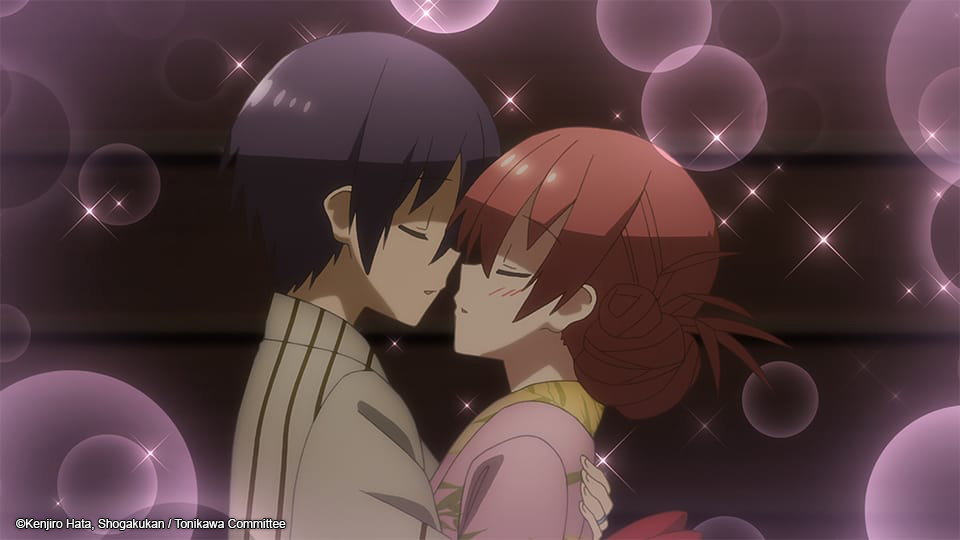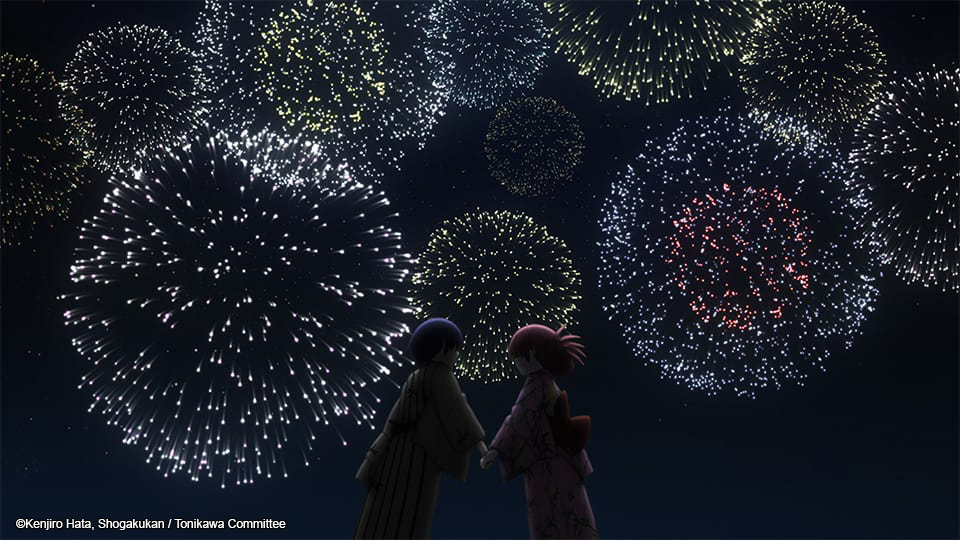 Recap on the past episodes below!
Episode 11【Friends】
To get to know each other better, a Takoyaki party is about to happen in the Arisugawa household. Meanwhile, Chitose who has been following Tsukasa suddenly appears. With game-lovers Aya, Tsukasa and Chitose, a heated battle is about to begin along with the Takoyaki party…!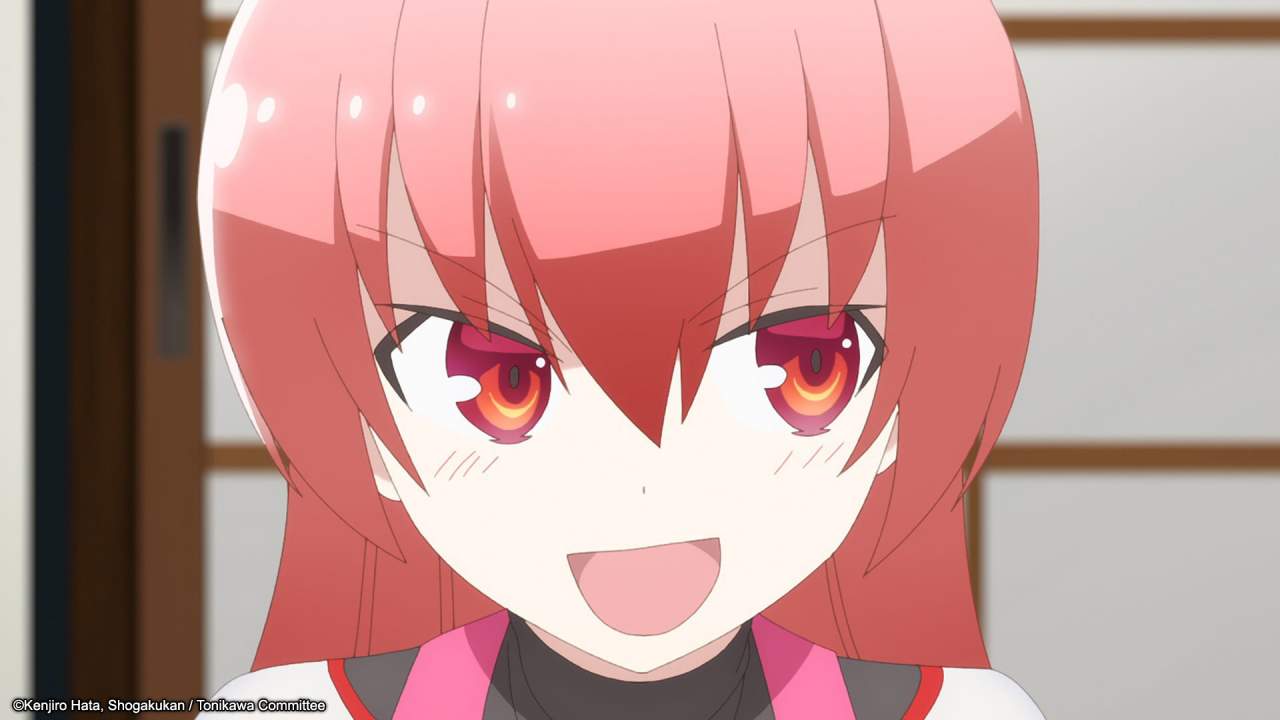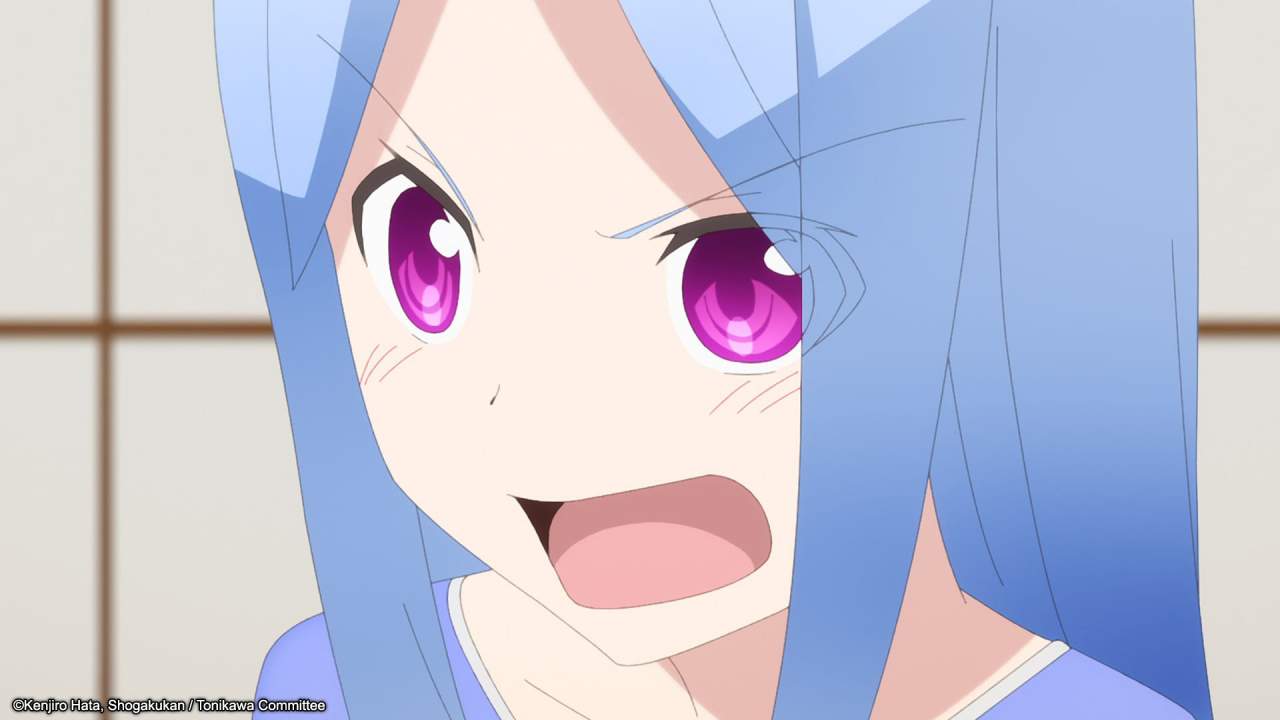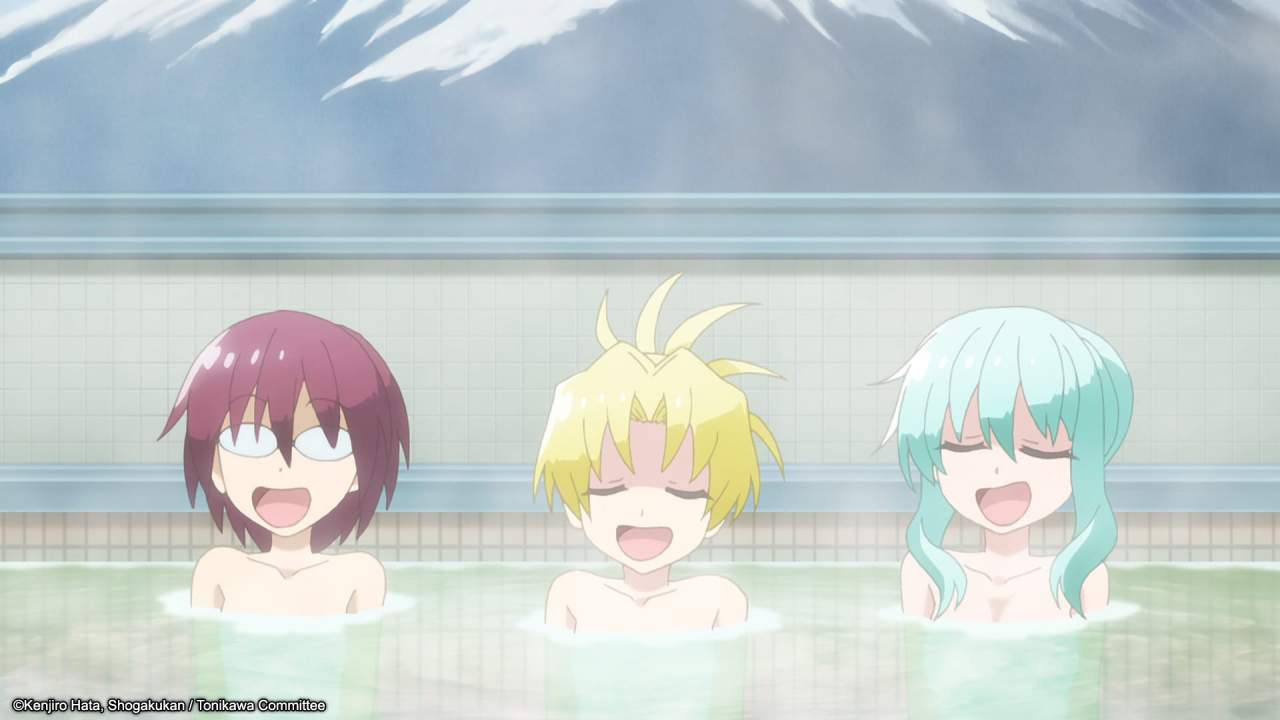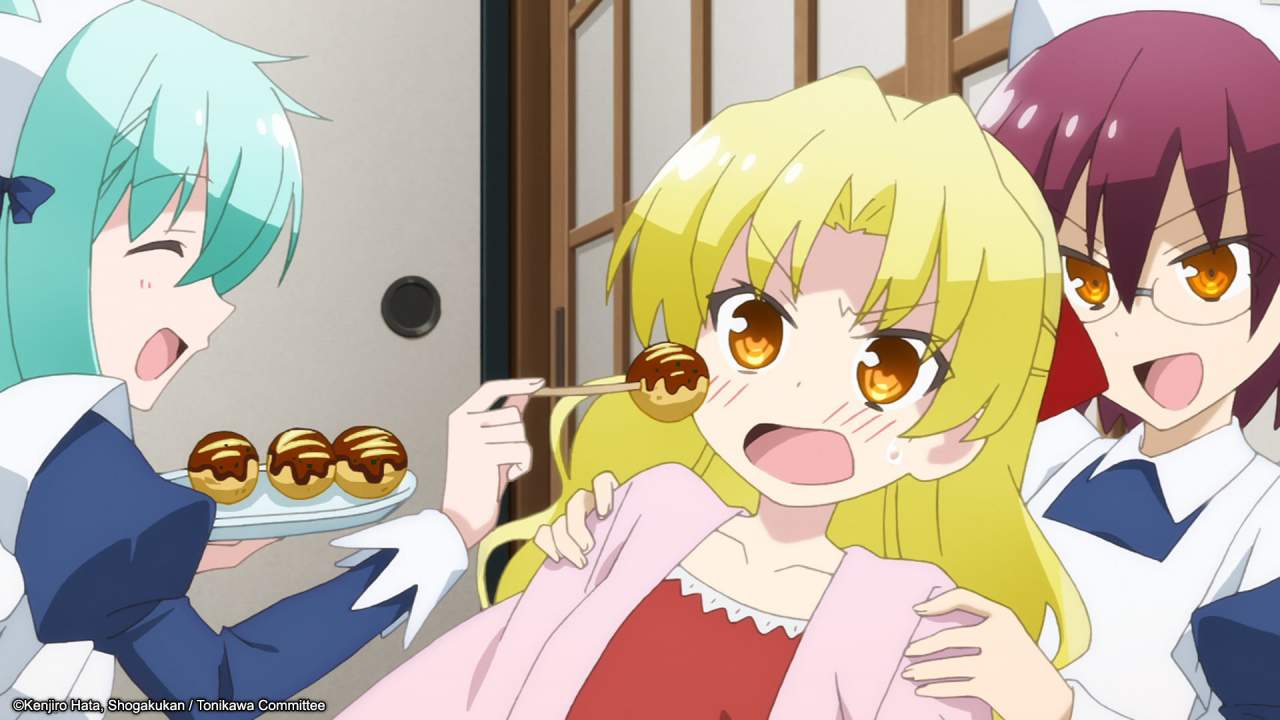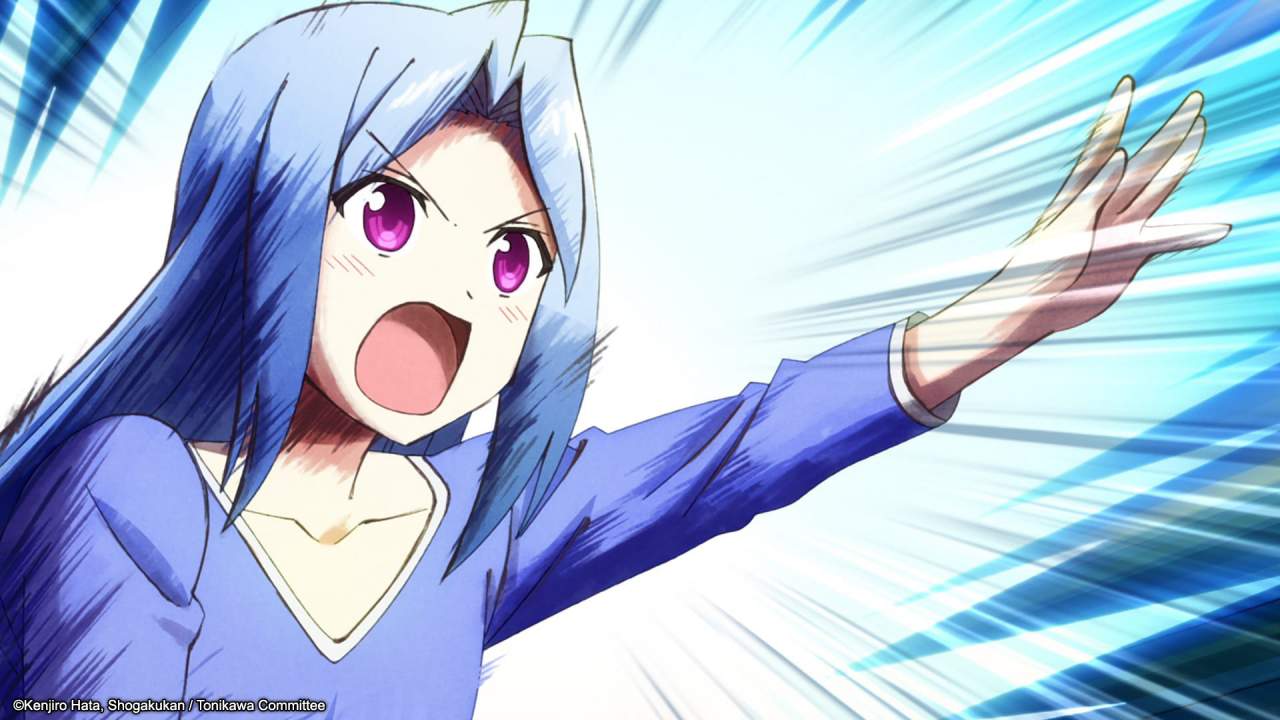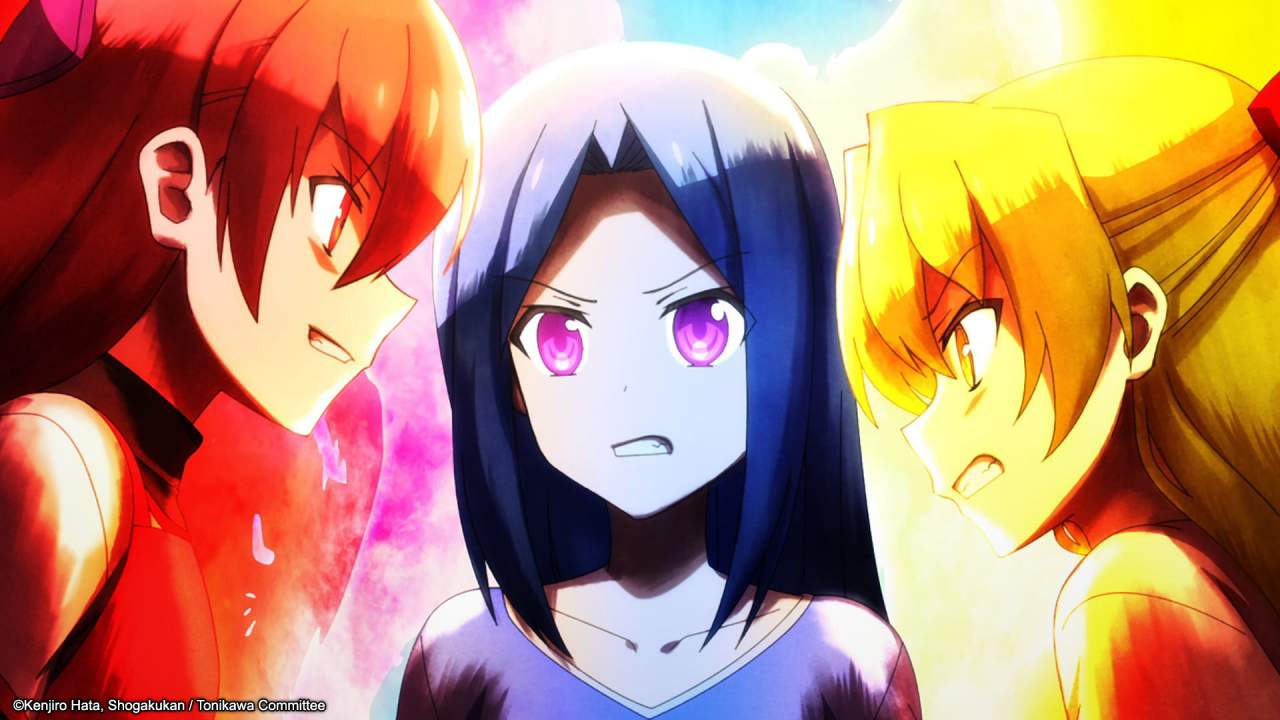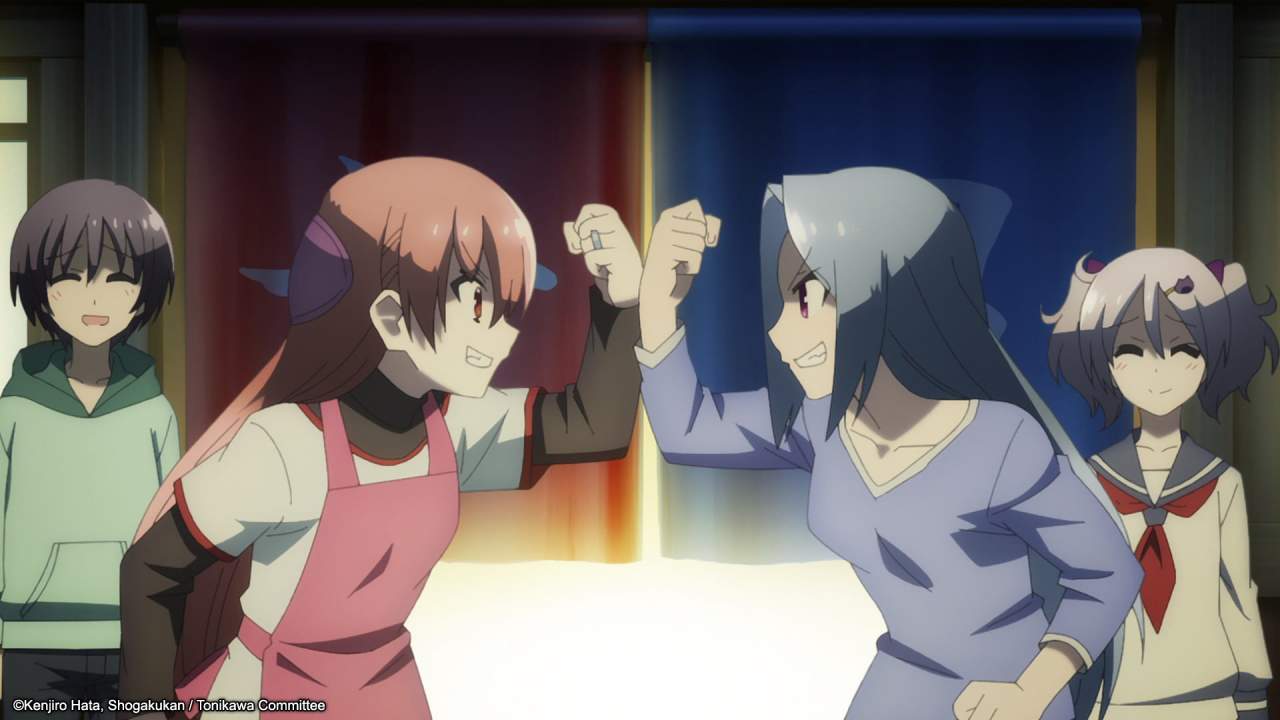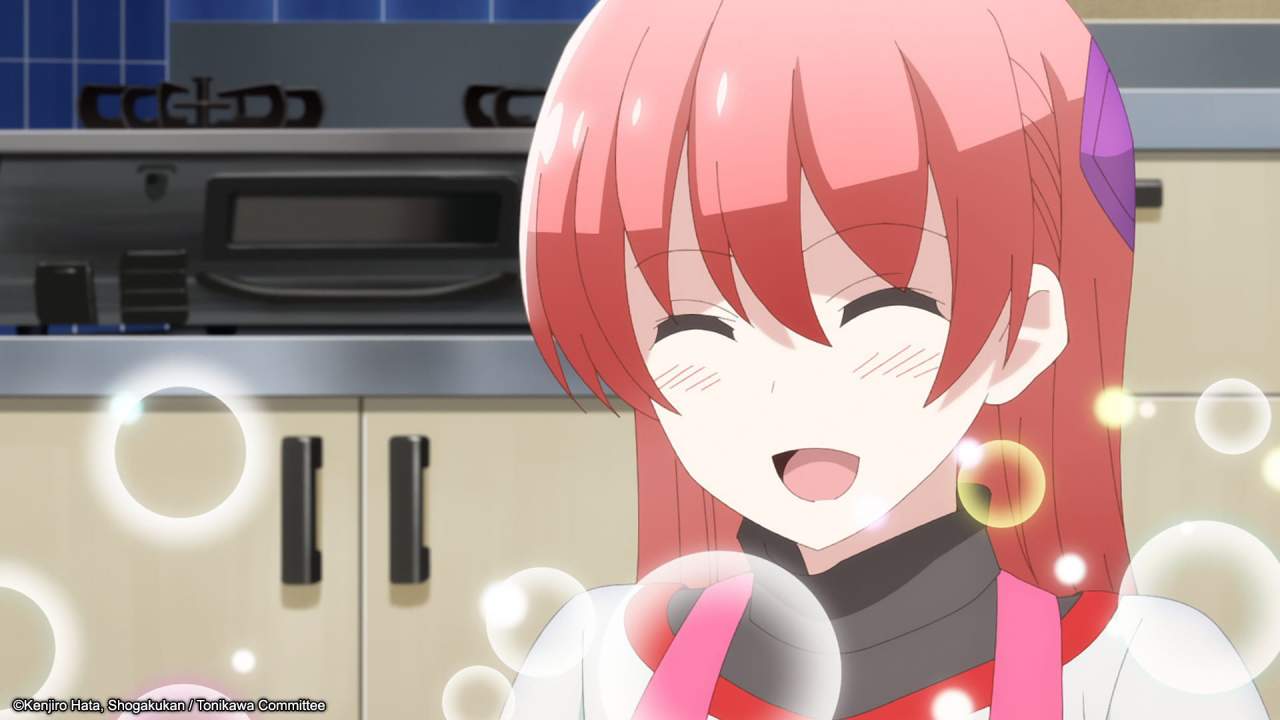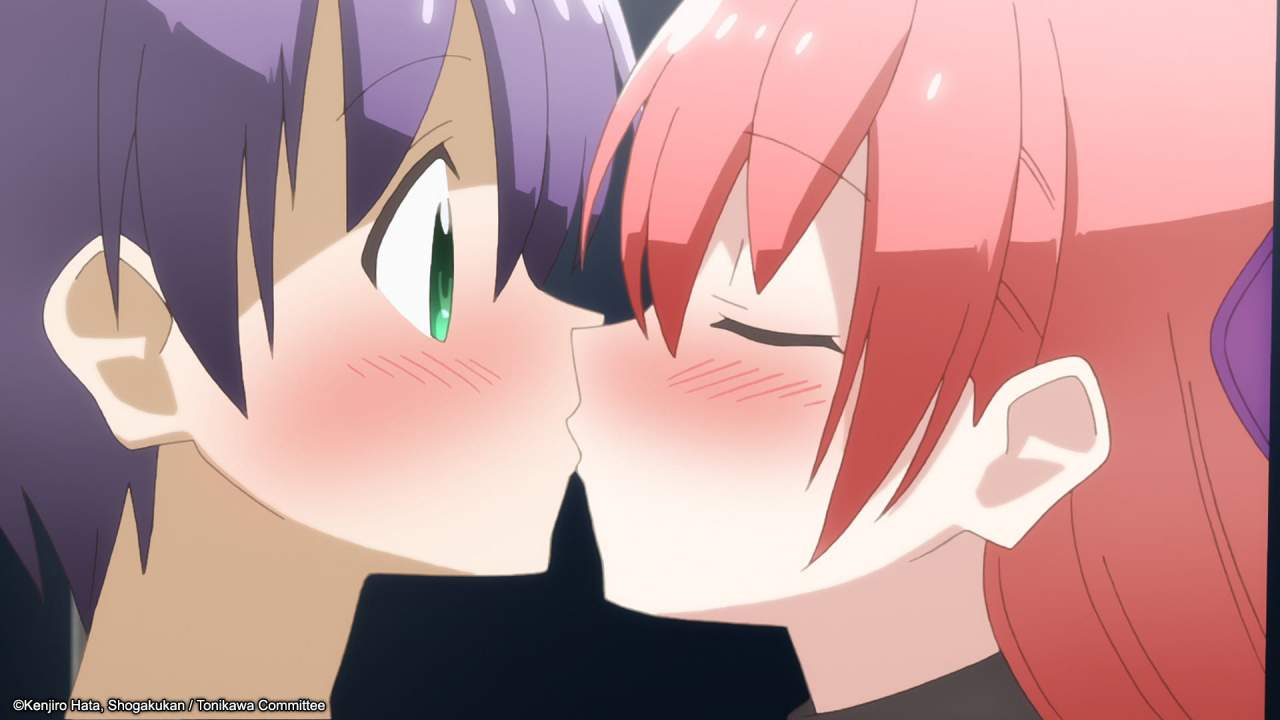 Episode 10【The Way Home】
Nasa and Tsukasa have begun their newlywed life in the Arisugawa household. While they lead their usual daily lives, their previous landlord informs them that a newly-built apartment is now available for rental. The couple head down to view a showroom, which turns out to be a high-rise condominium…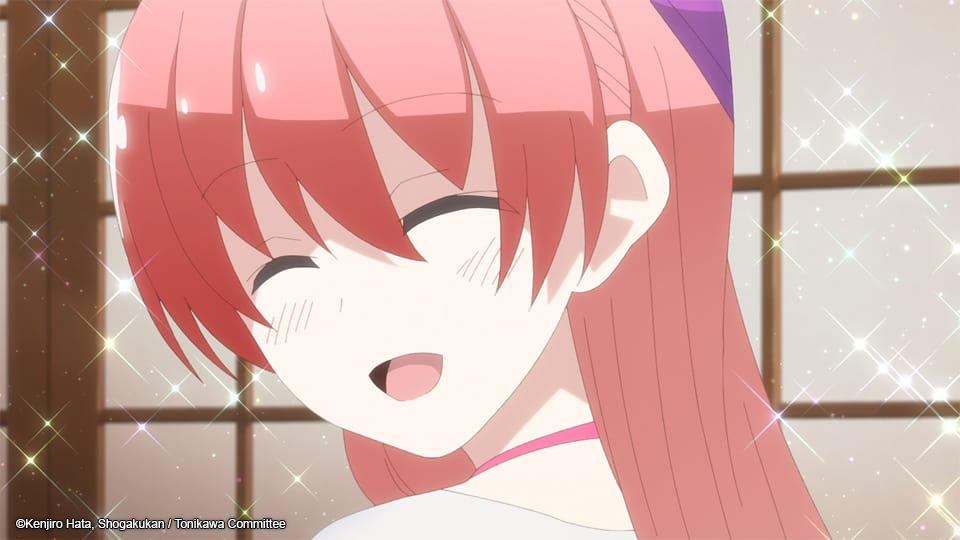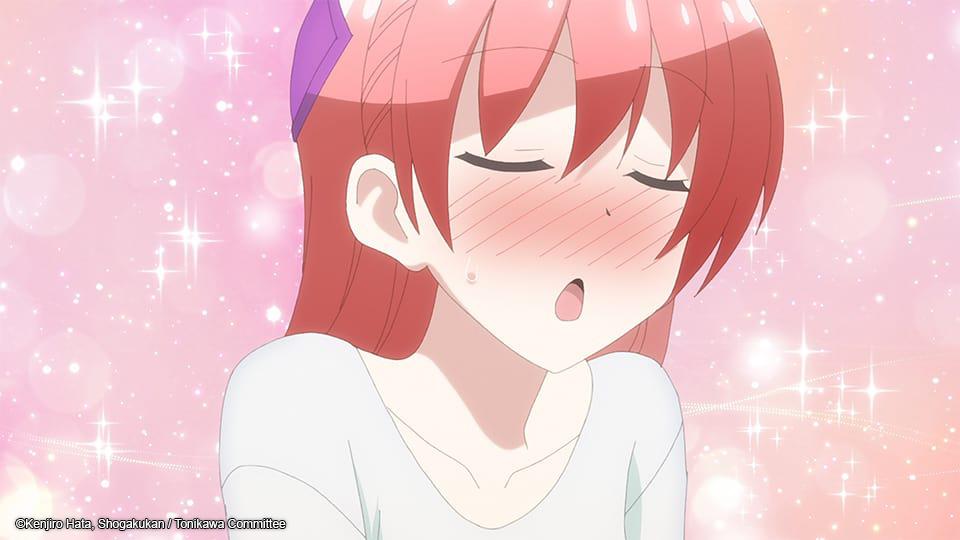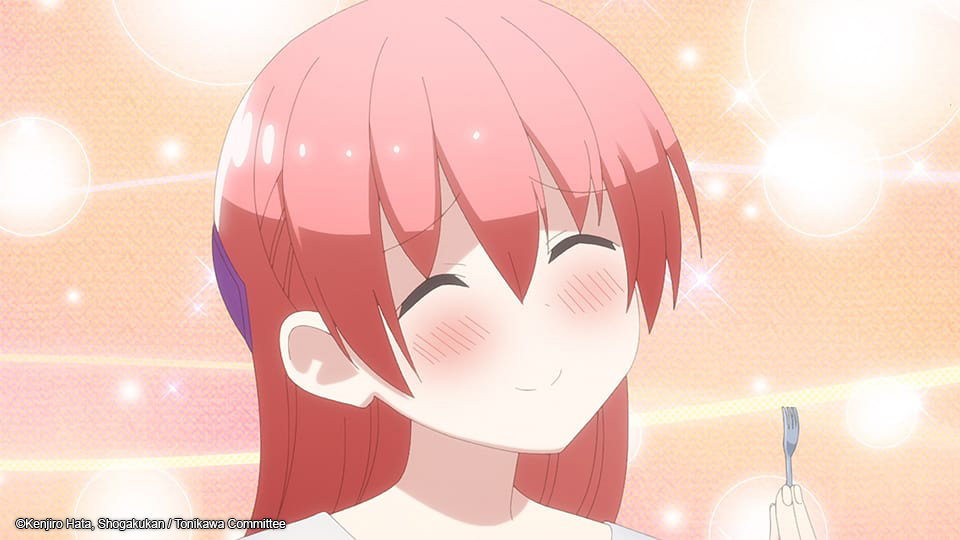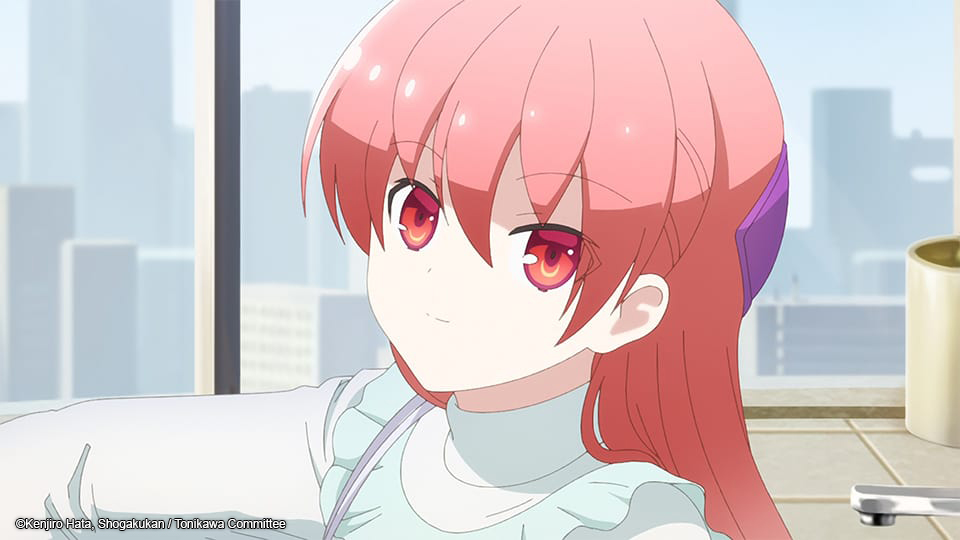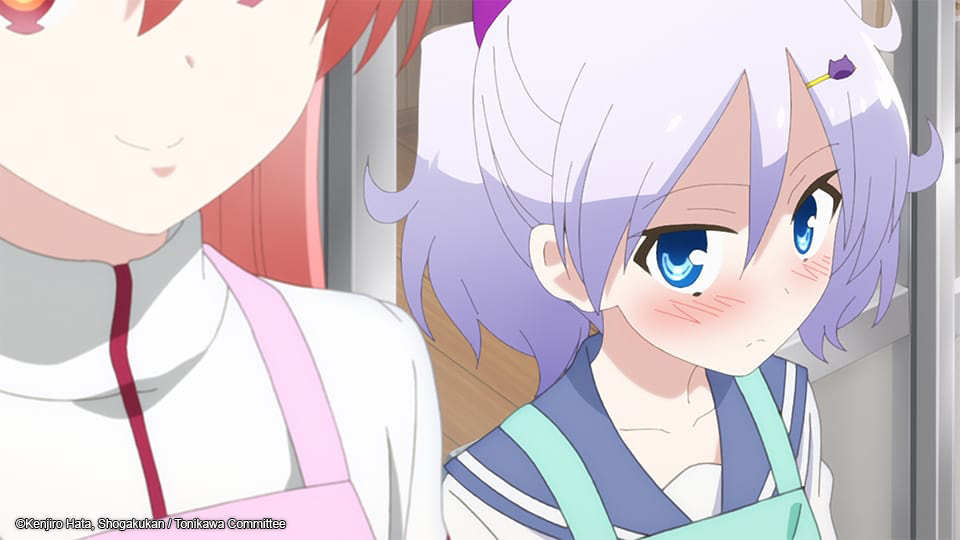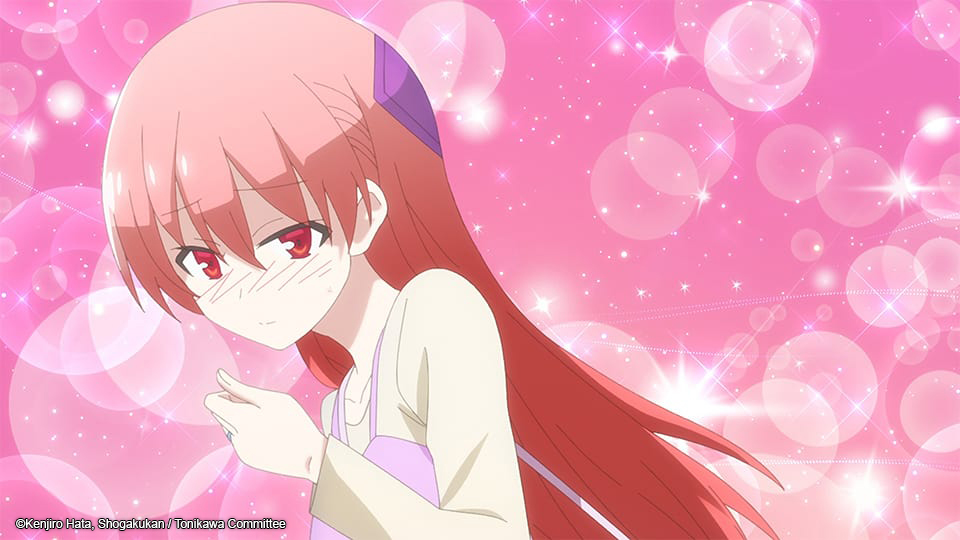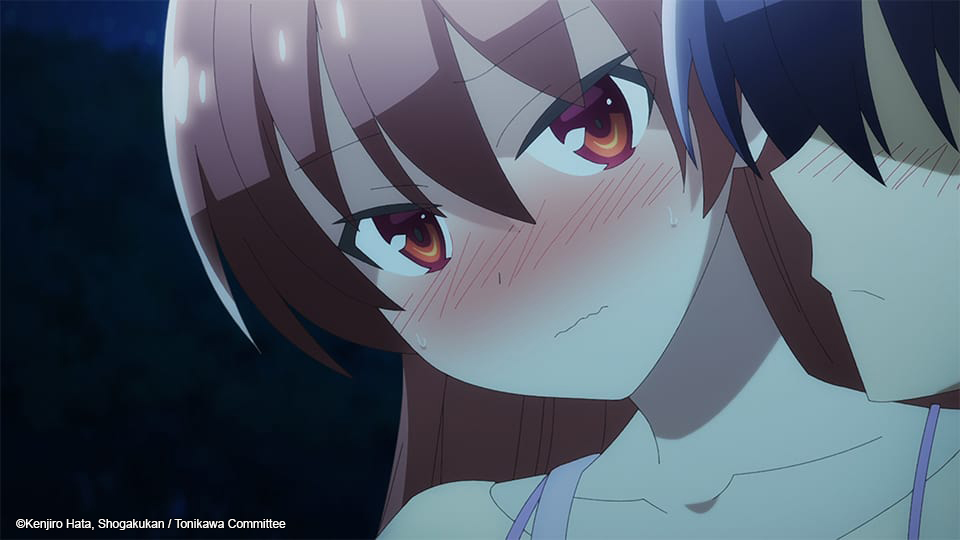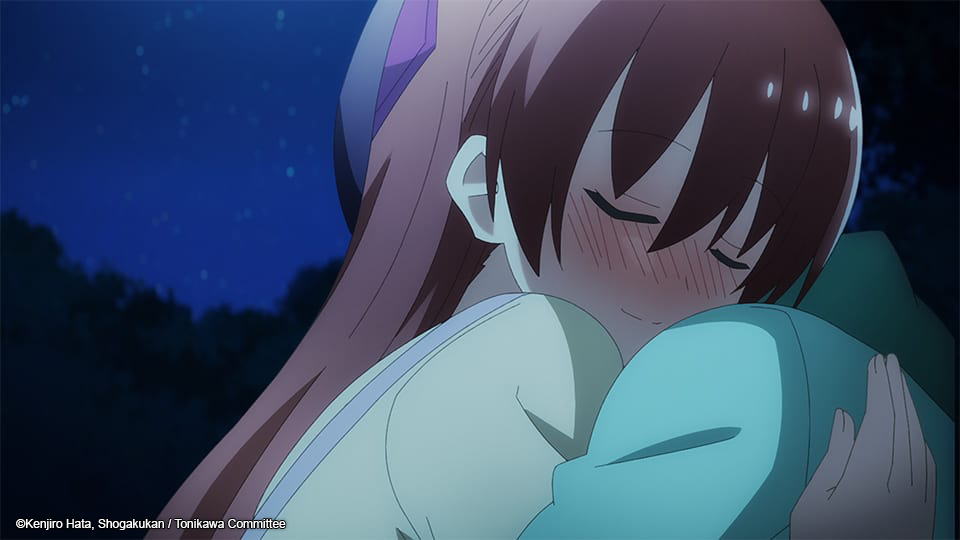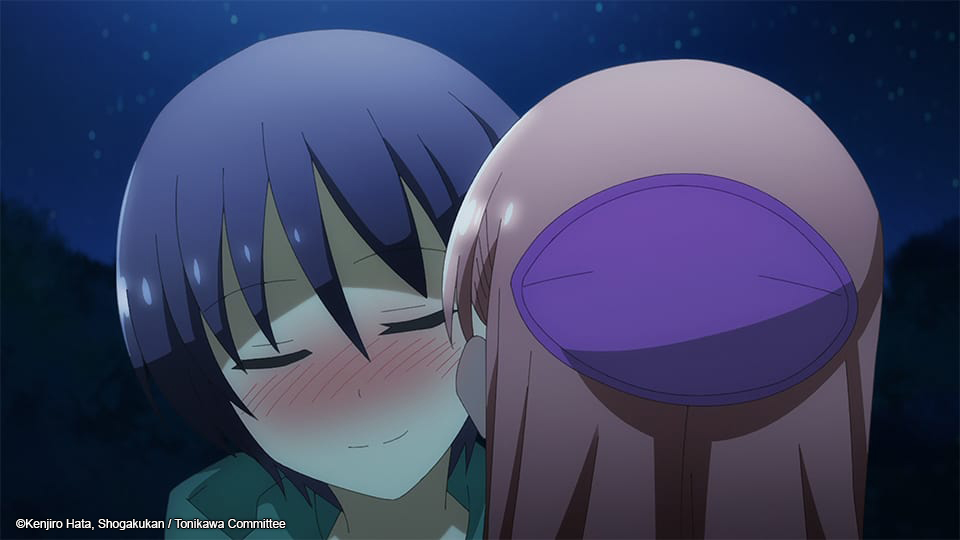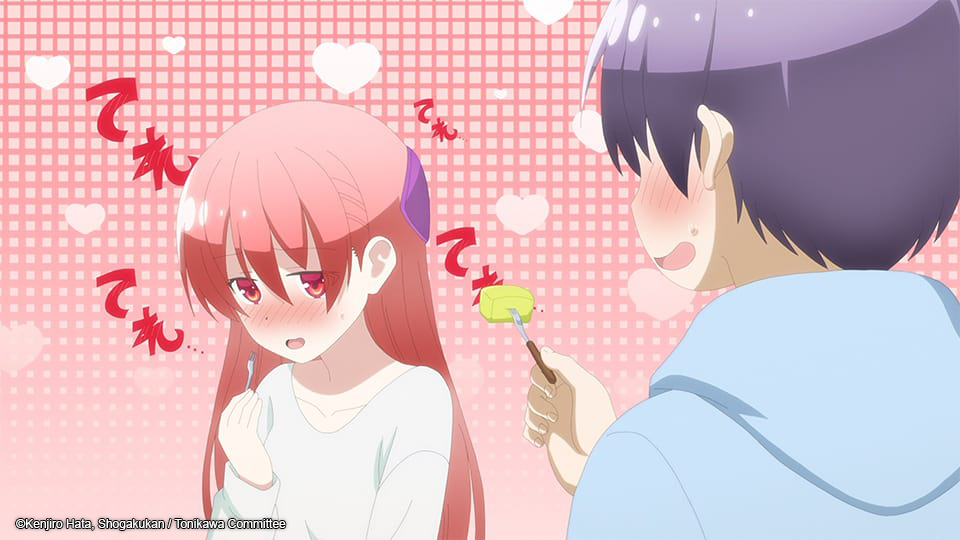 Episode 9【Everyday Life】
Upon their return from Nara, the Yuzaki couple find their home razed to the ground due to a lightning strike. Losses were minimal thanks to Nasa's meticulous precautions, but the couple is troubled by the lack of a roof over their heads. While they search for a new home, Kaname offers up an empty room to accommodate the couple for the time being. Nasa and Tsukasa's newlywed life in the Arisugawa household begins.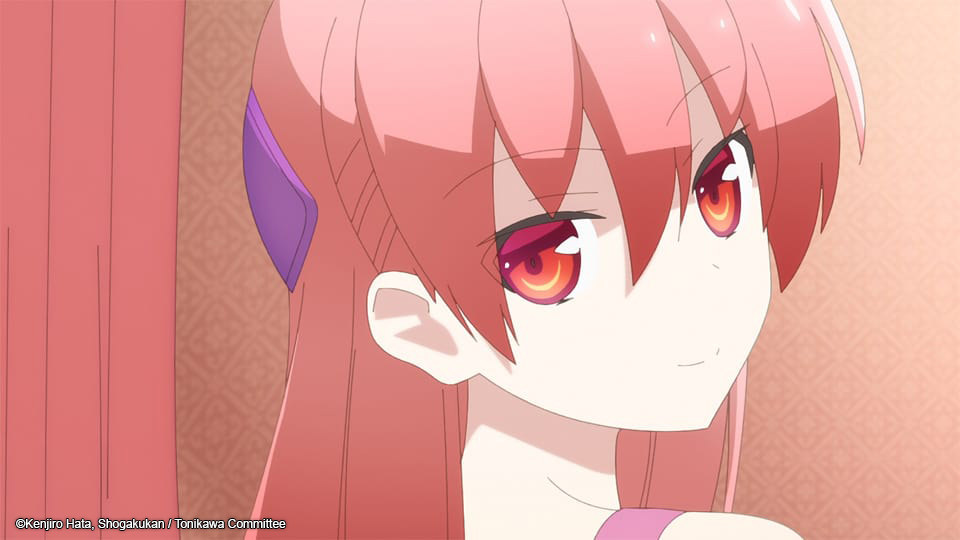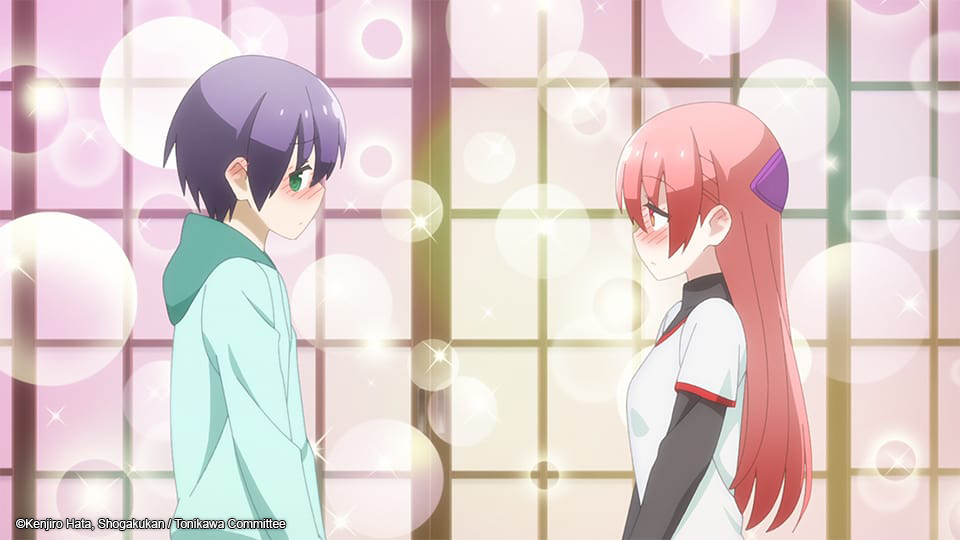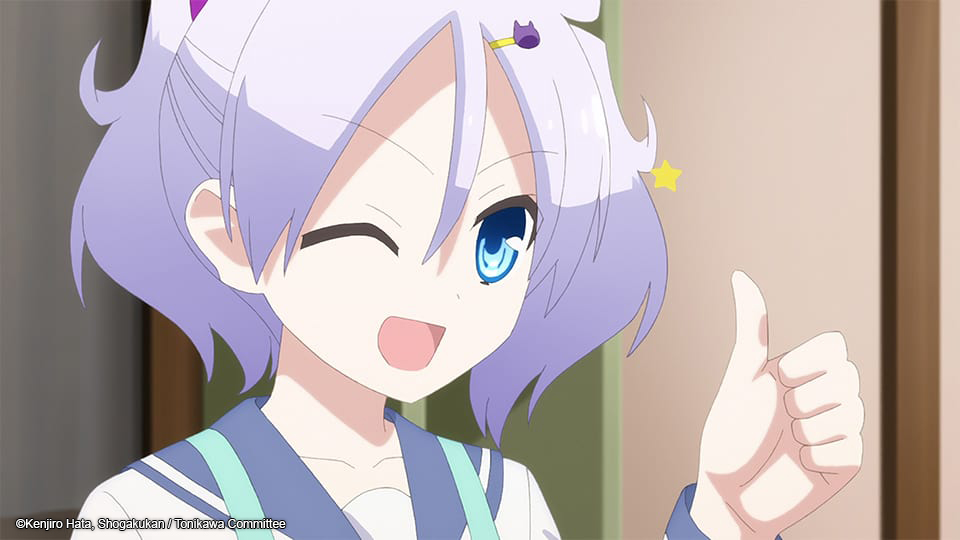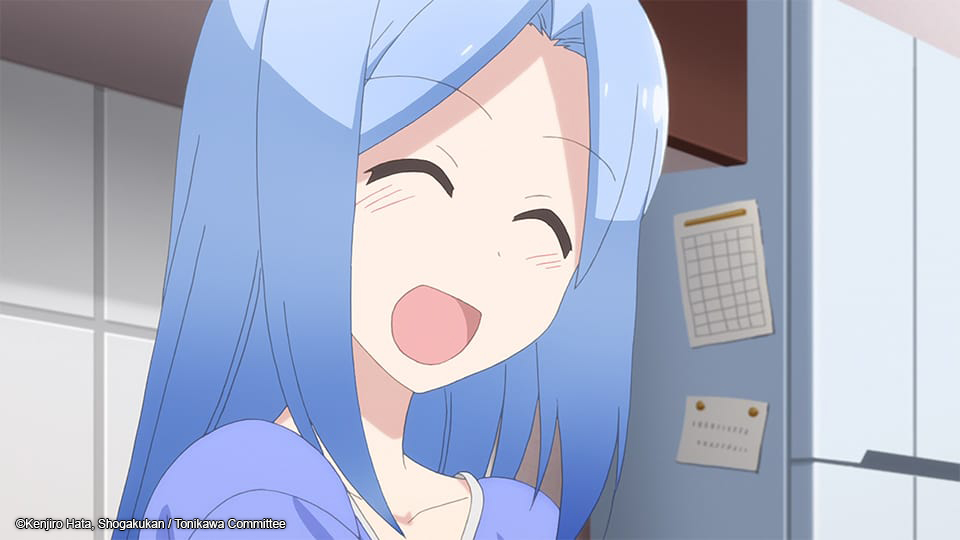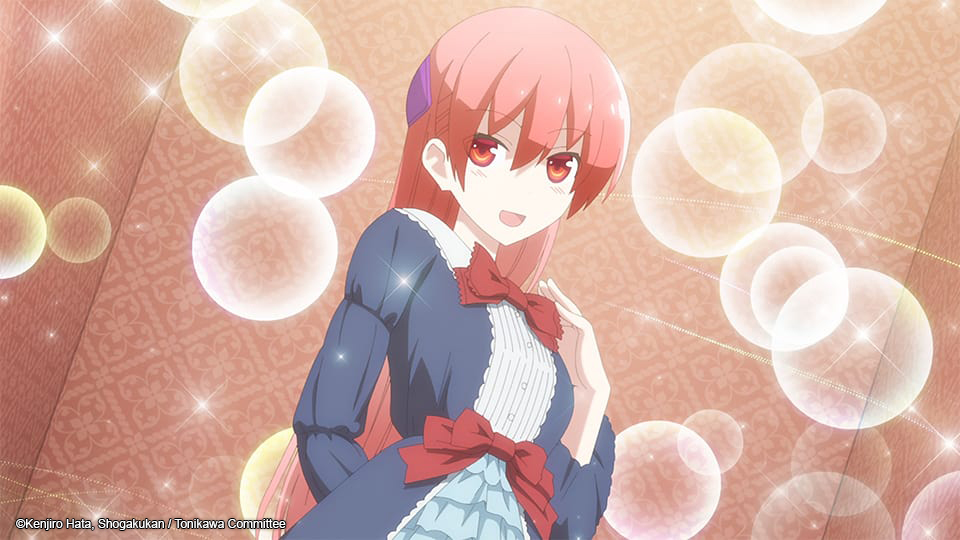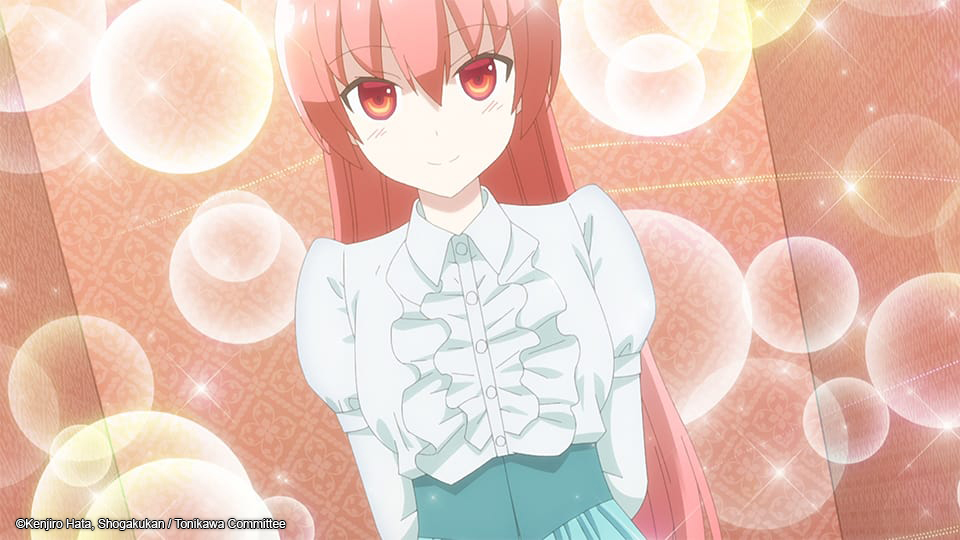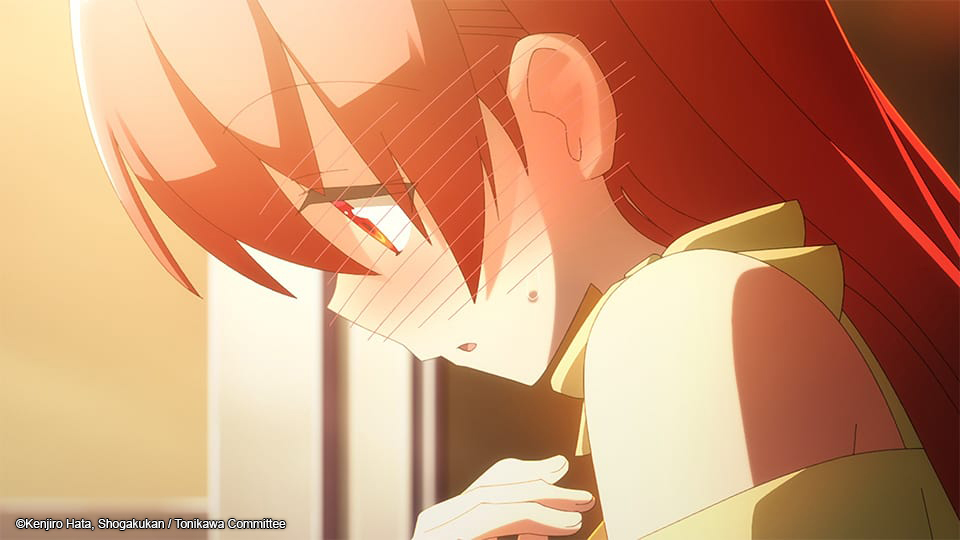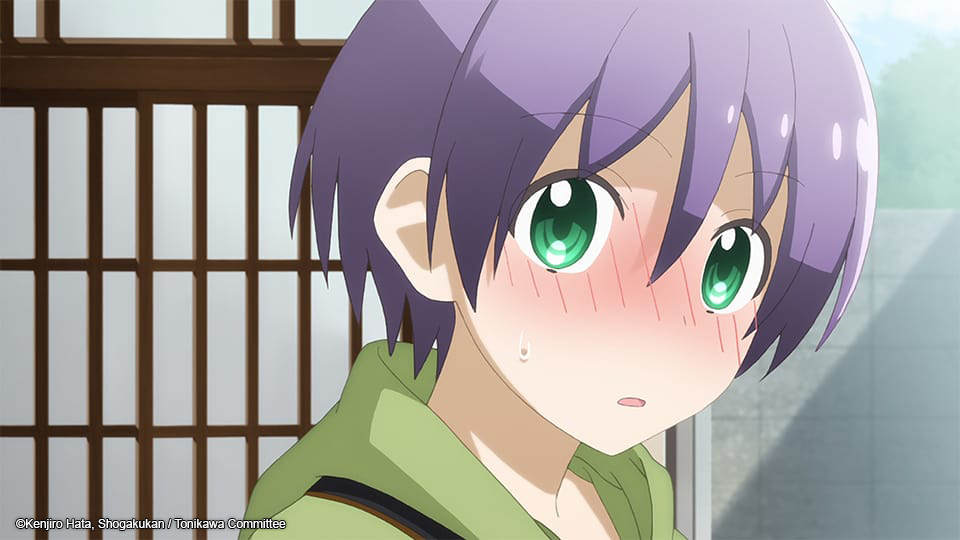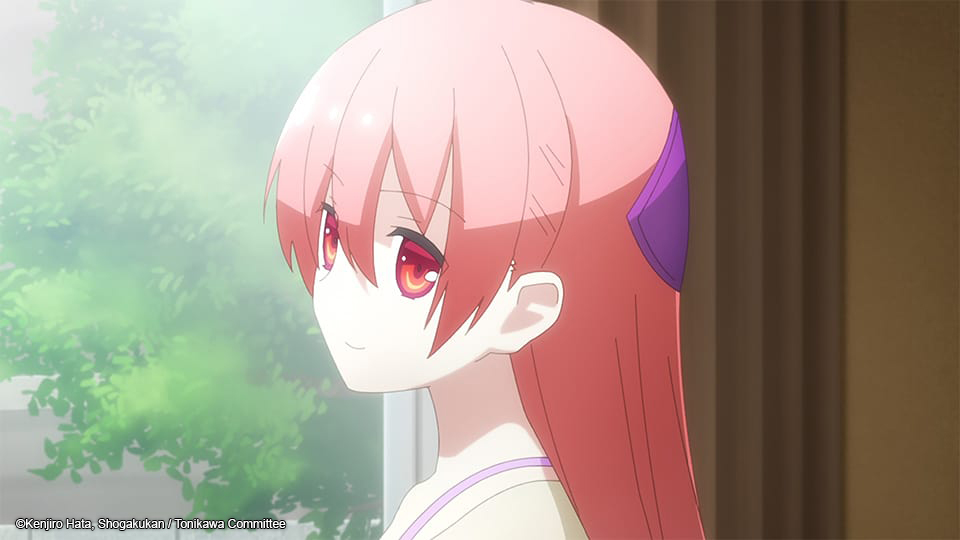 Episode 8【Parents】
Upon reaching Nara, Nasa and Tsukasa make their way to Nasa's parents. Nasa's father, Enishi, and mother, Kanoka. Despite being the ones who summoned the couple, nervousness is written all over their faces. Immediately after their greetings, Enishi calls Tsukasa out to talk in private, where they make a certain promise….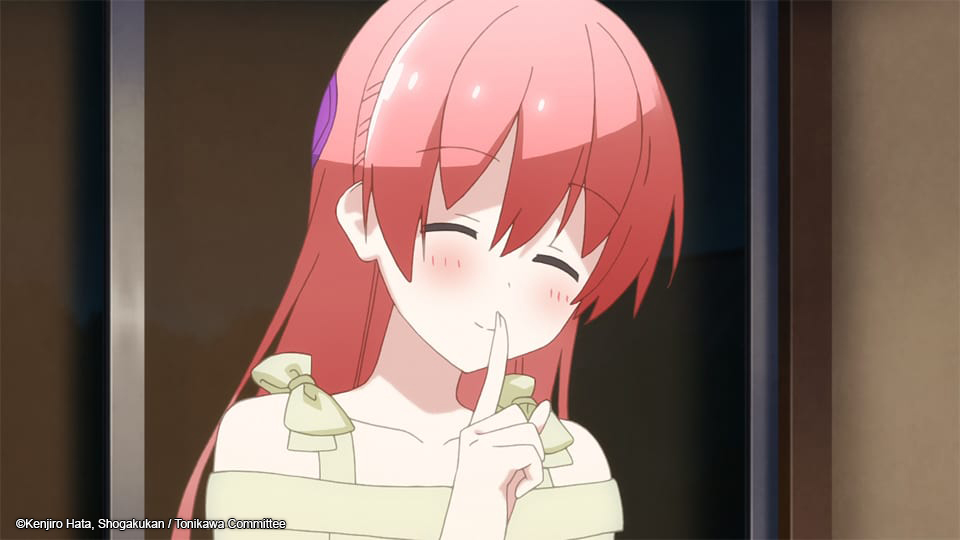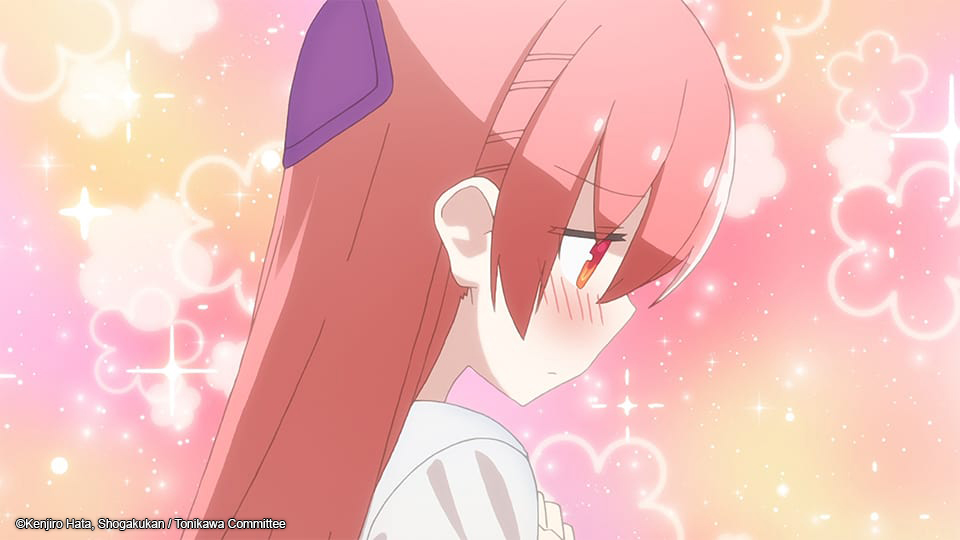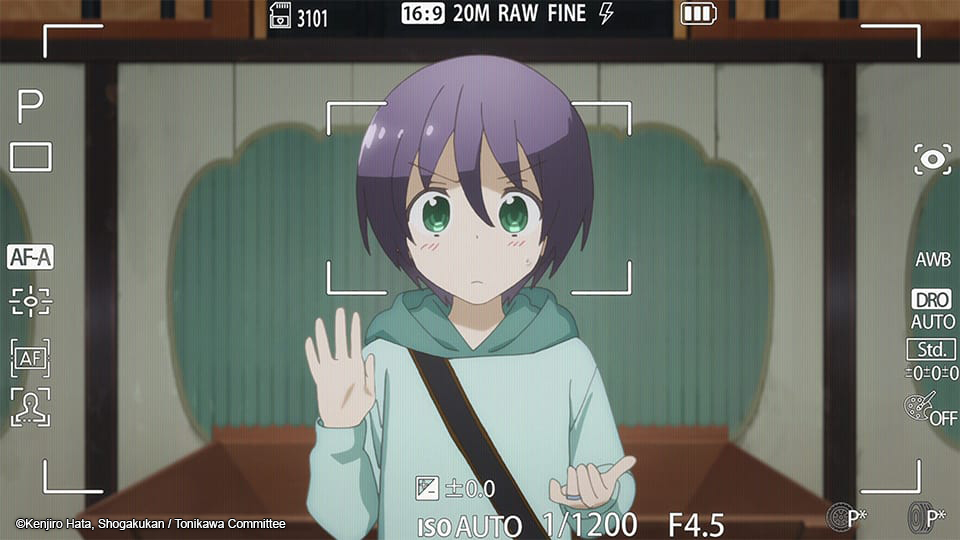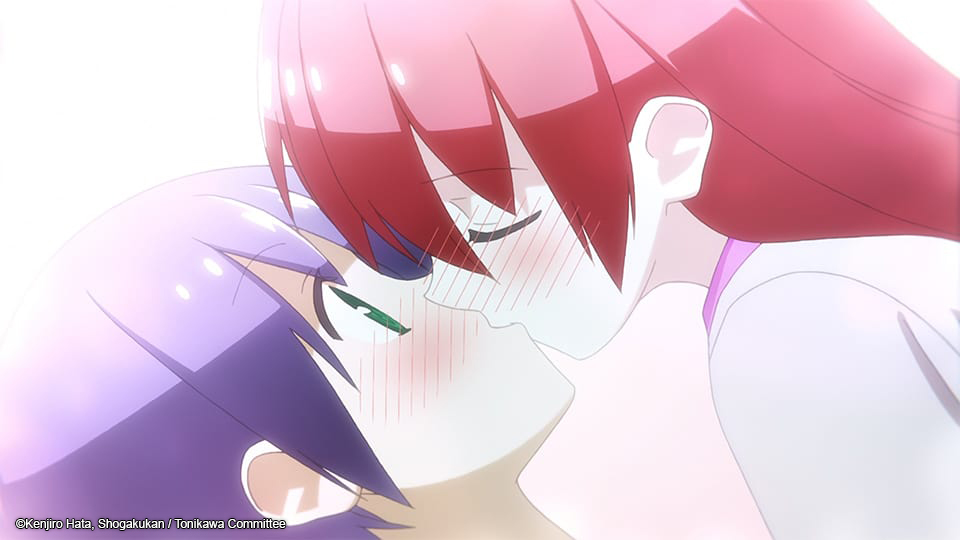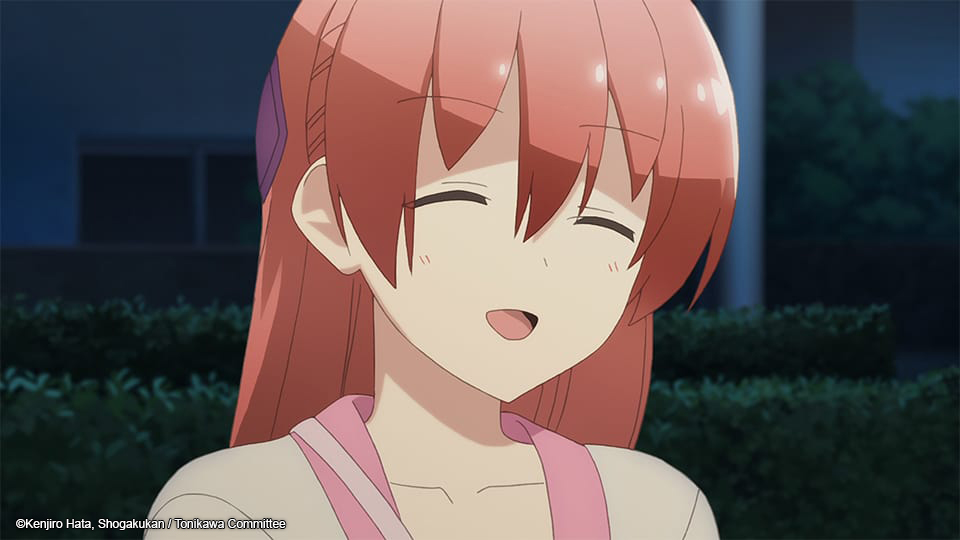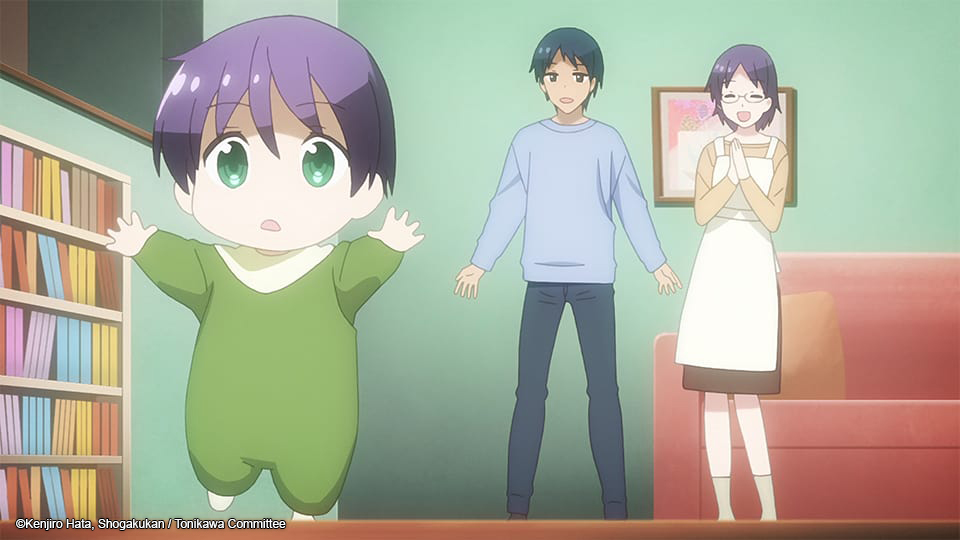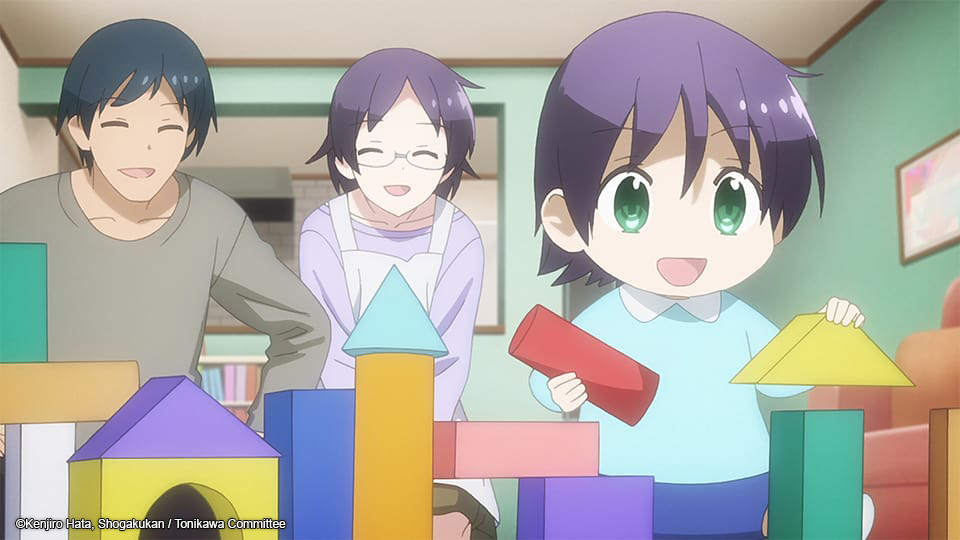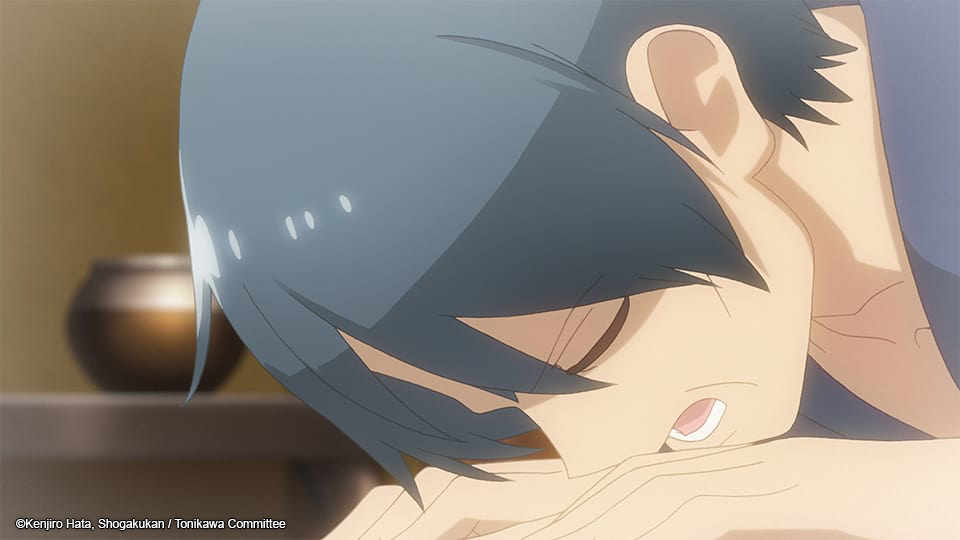 Episode 7【Honeymoon】
The Yuzaki couple are on an overnight bus trip to visit Nasa's parents in Nara. While the couple stop by a rest area, Chitose suddenly appears and questions Tsukasa for her decision to marry. Nasa overhears the conversation and ponders.
Chitose appears once again when the couple stop by and enjoy their time at Kyoto. While Chitose decides to judge if Nasa is worthy of Tsukasa, Nasa reveals his reason for wanting to marry Tsukasa.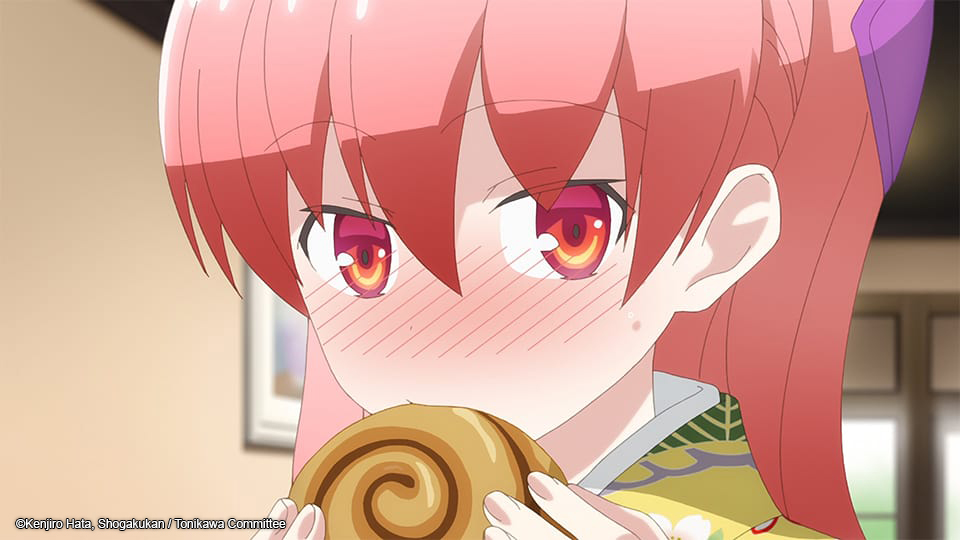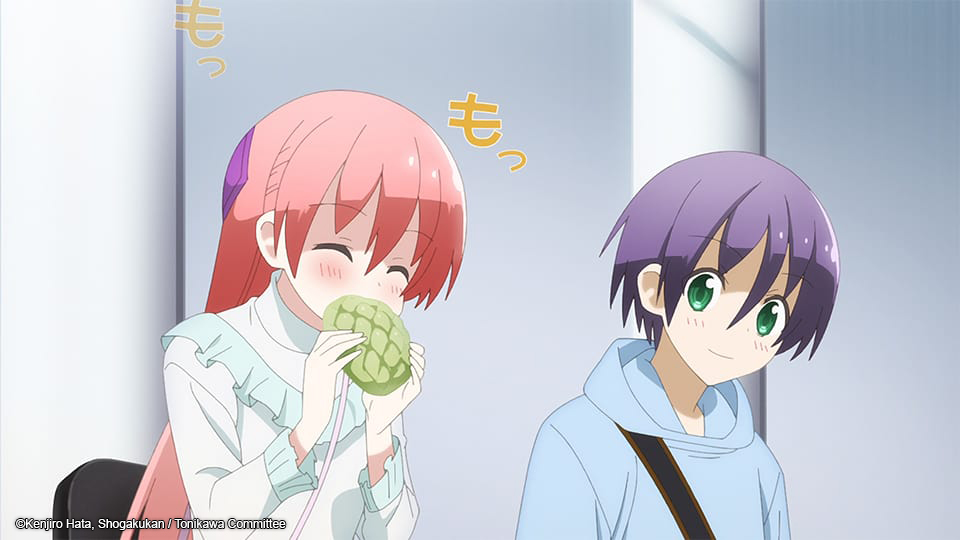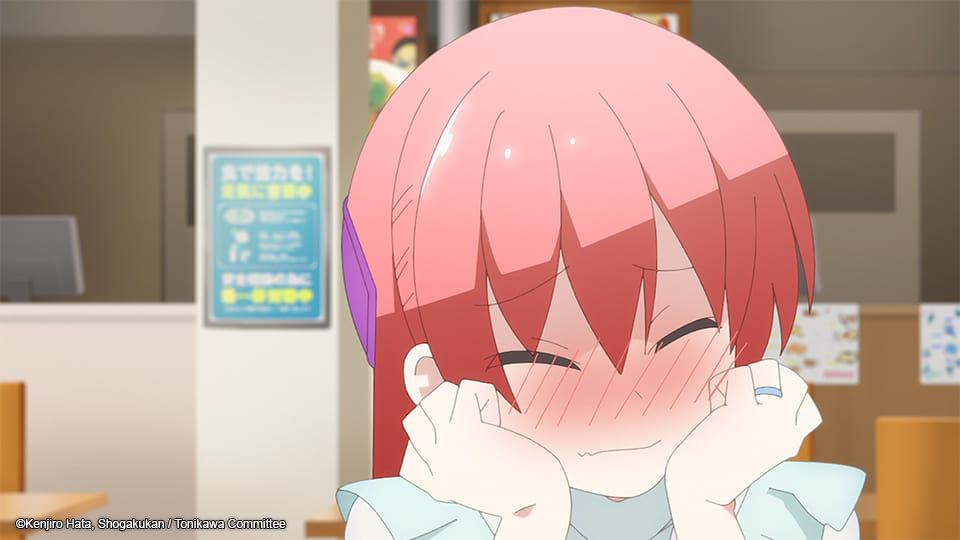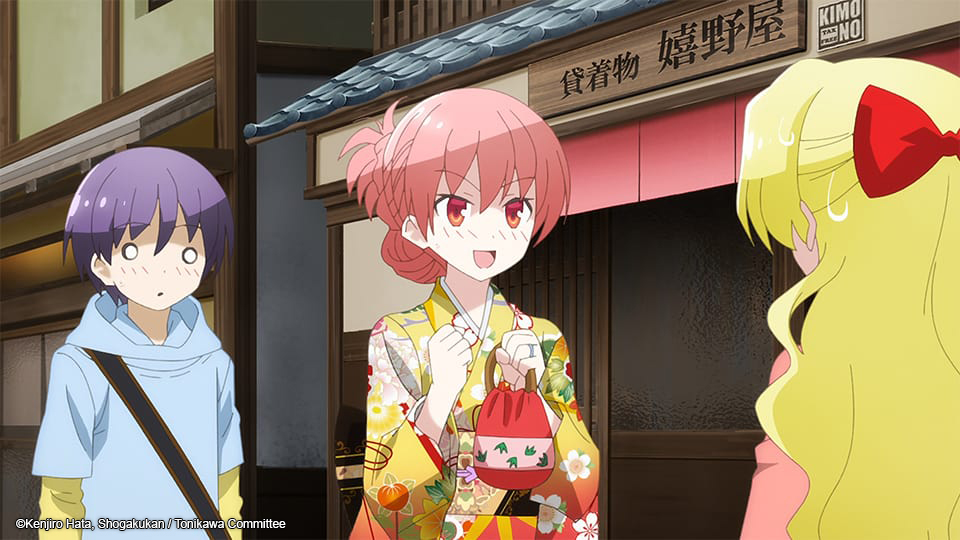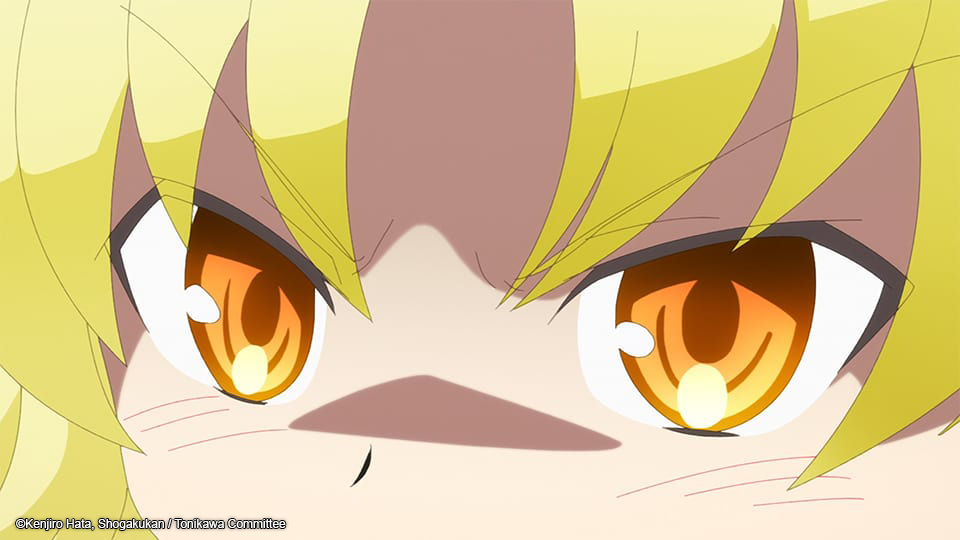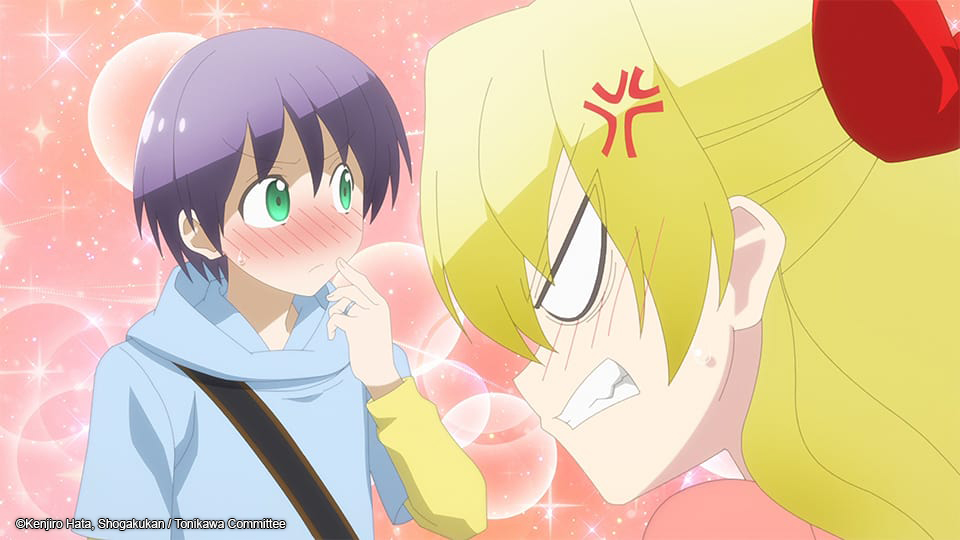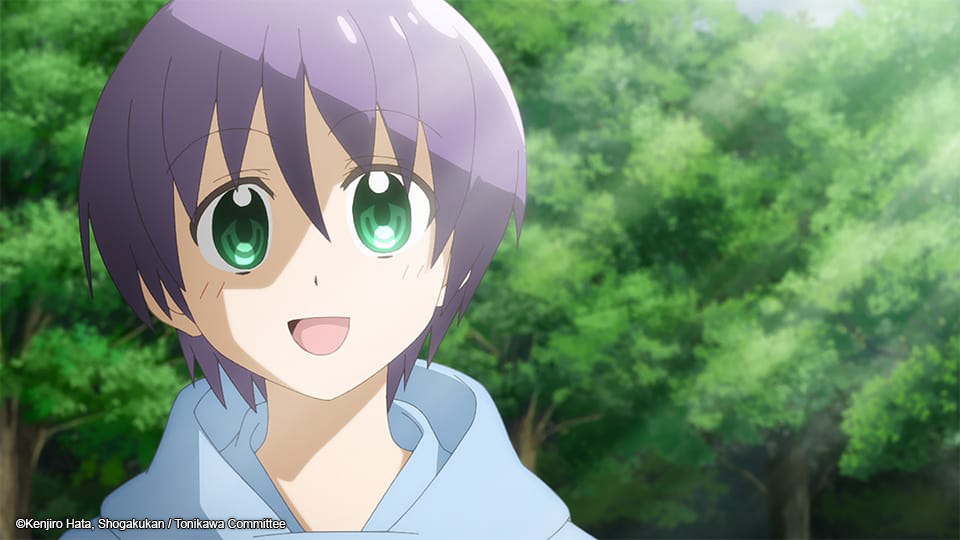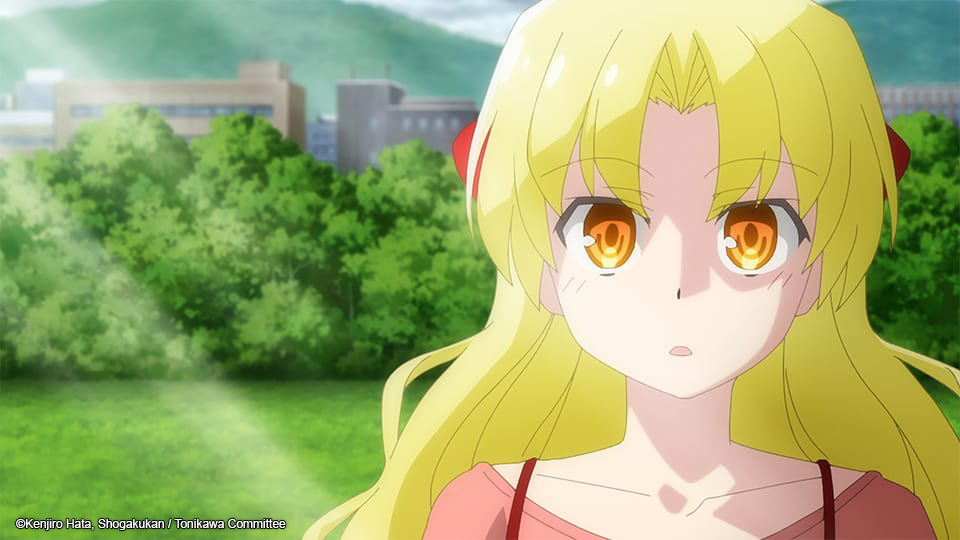 Episode 6【Announcement】
While enjoying his newlywed life, Nasa suddenly realizes that his parents are still in the dark. After Nasa tries to gloss over the announcement on the phone, Tsukasa insists to pay Nasa's parents a visit.
While Nasa is unable to hide his embarrassment, the couple prepare for a trip back to Nara, where Nasa's parents reside.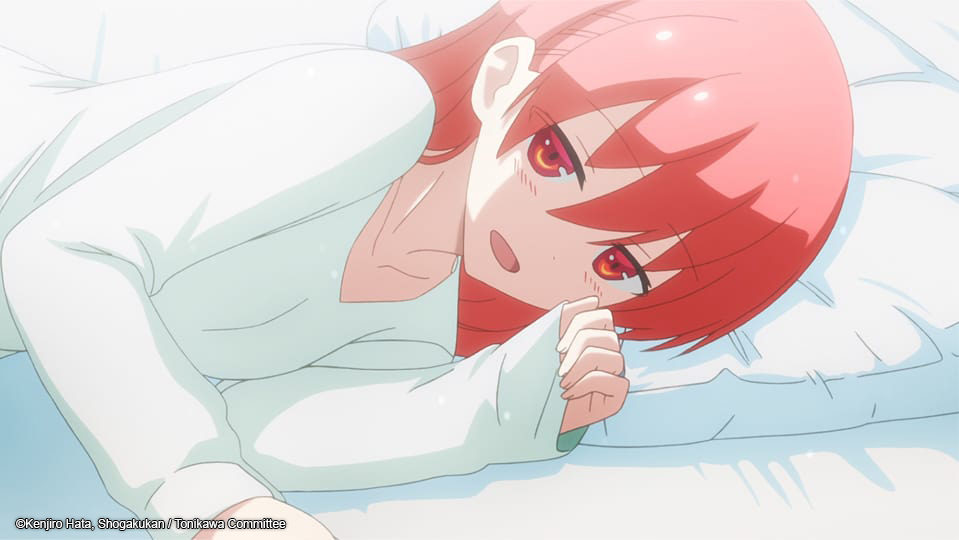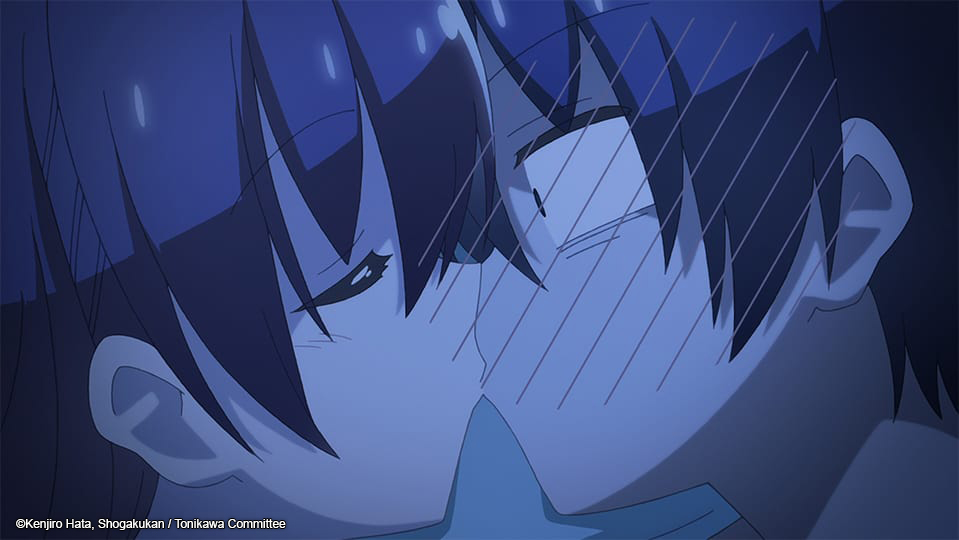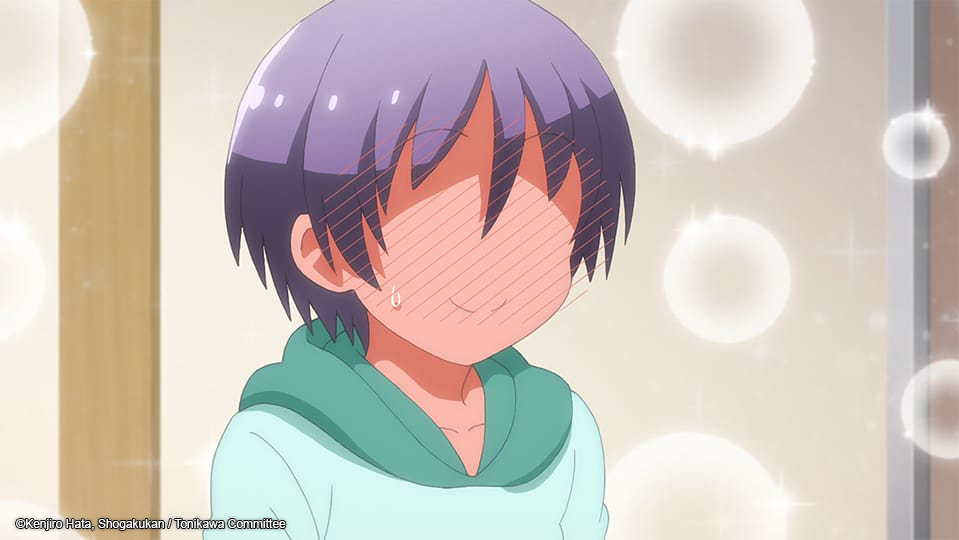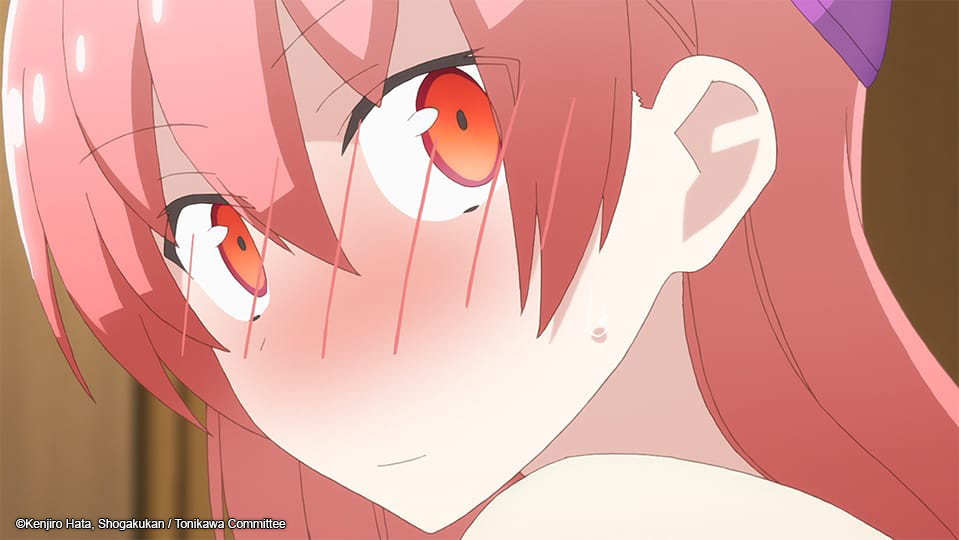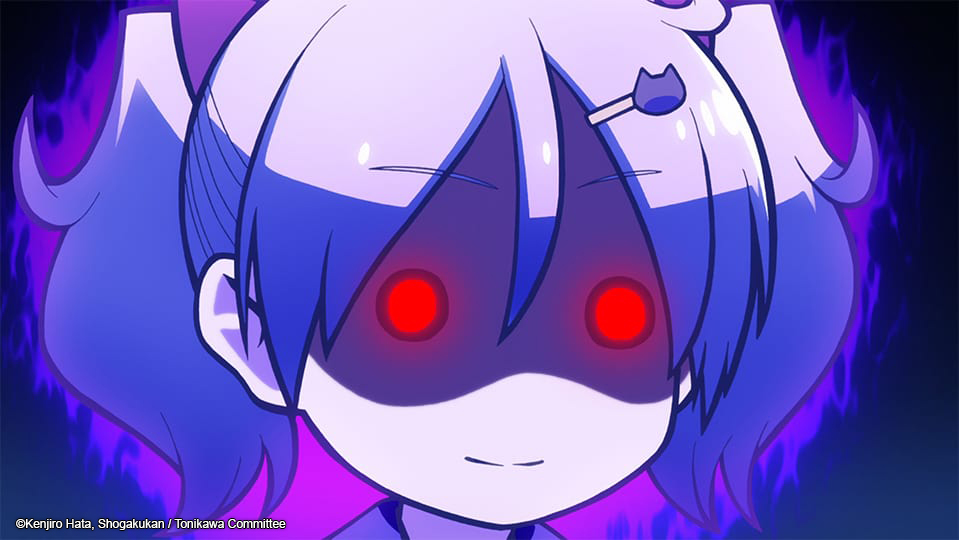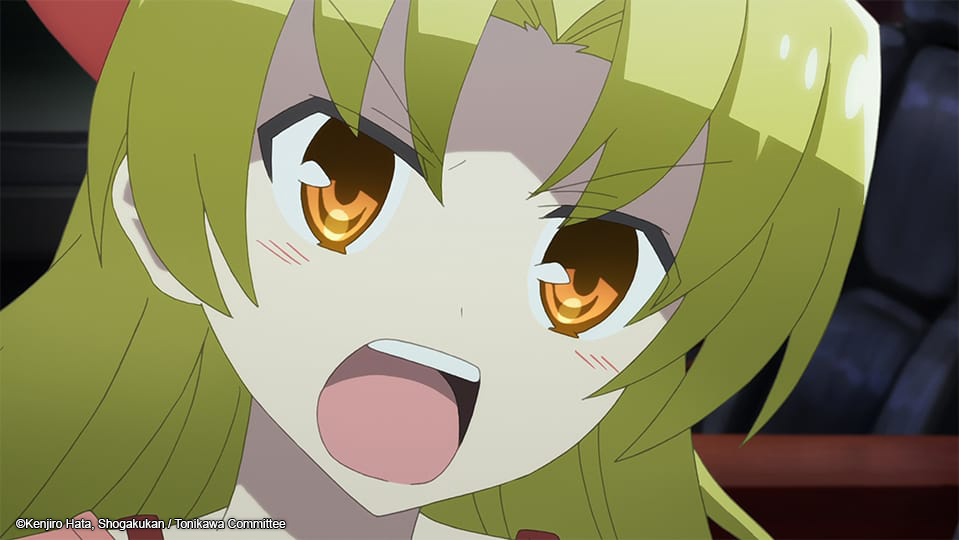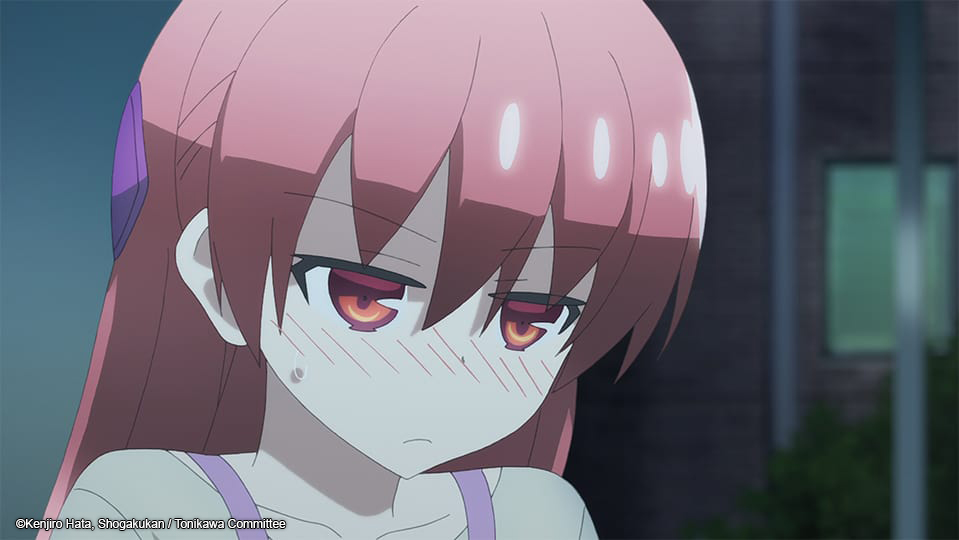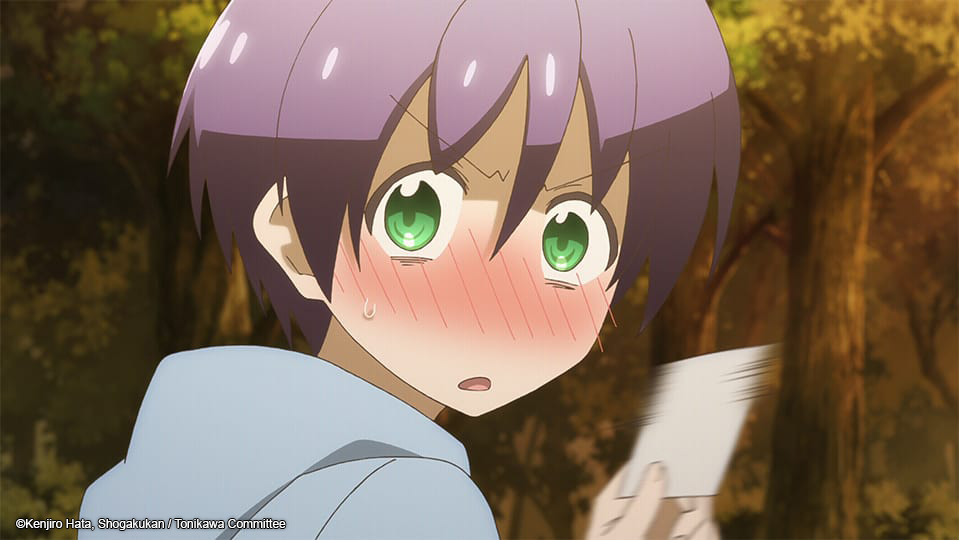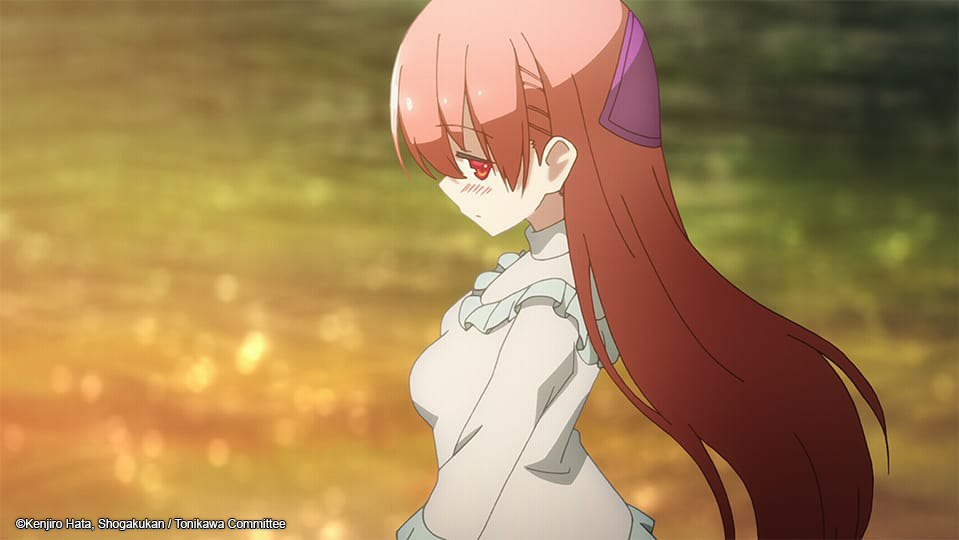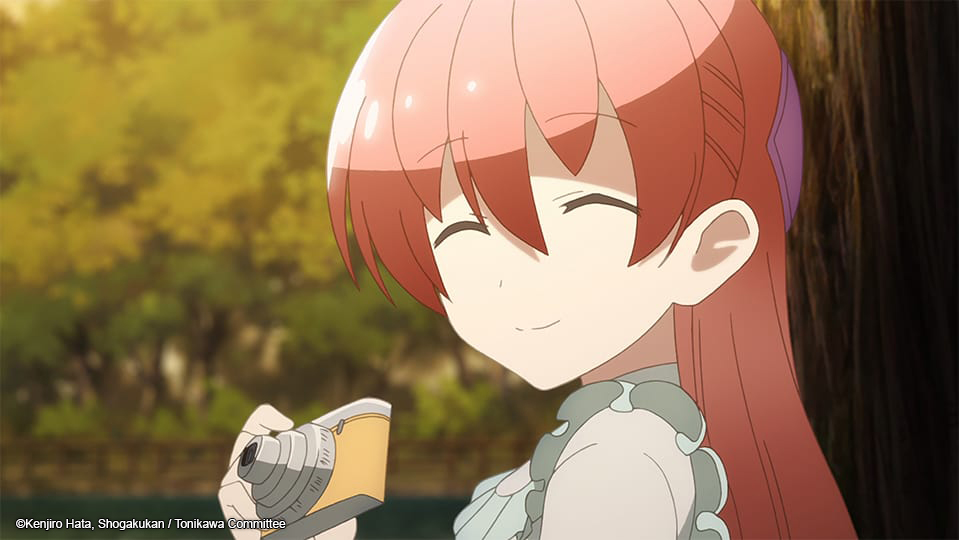 Episode 5【Rings】
Amidst the uproar in the Kaginoji household, the Yuzaki couple vowed their love for each other in a church. While Nasa shares the story with Kaname at the bathhouse, she points out that they have yet to exchange rings.
As his newlywed life unfolds, Nasa begins to be more conscious about the rings.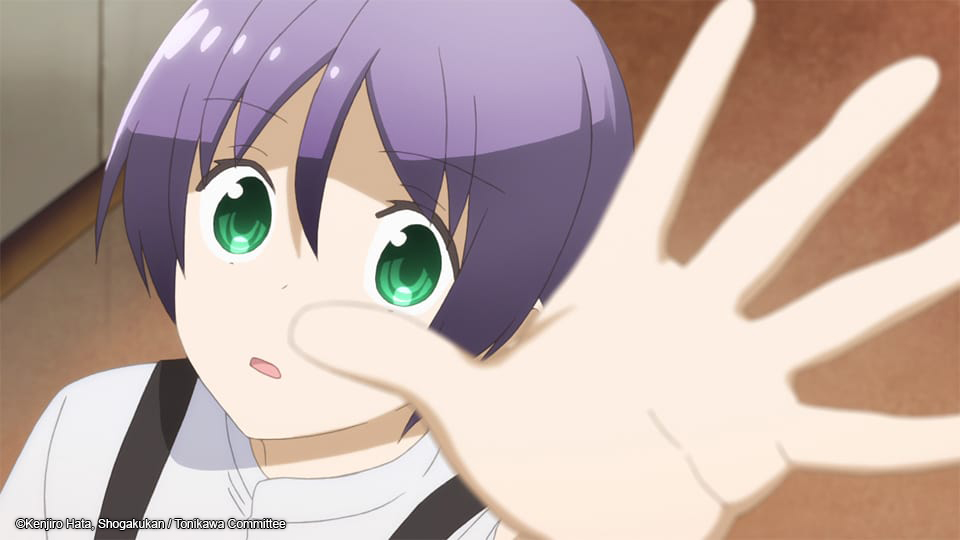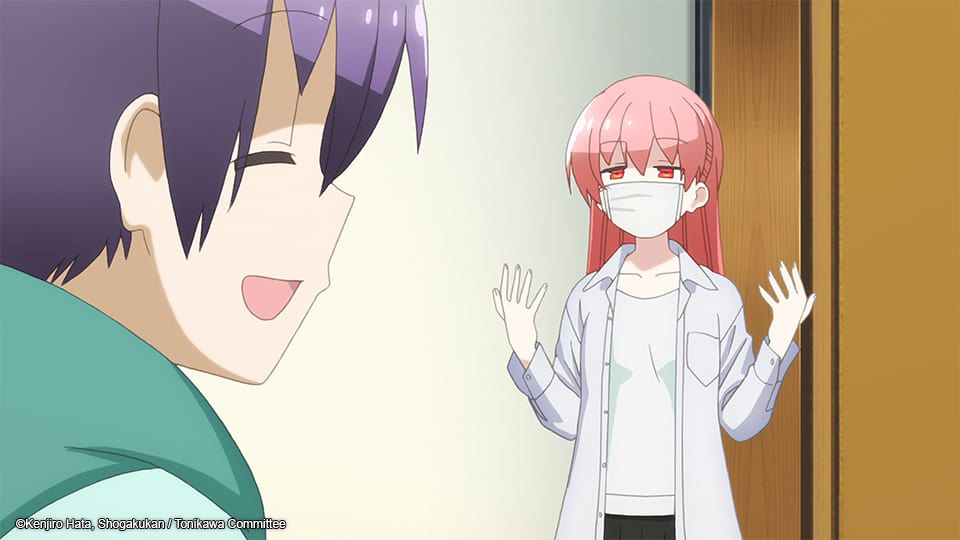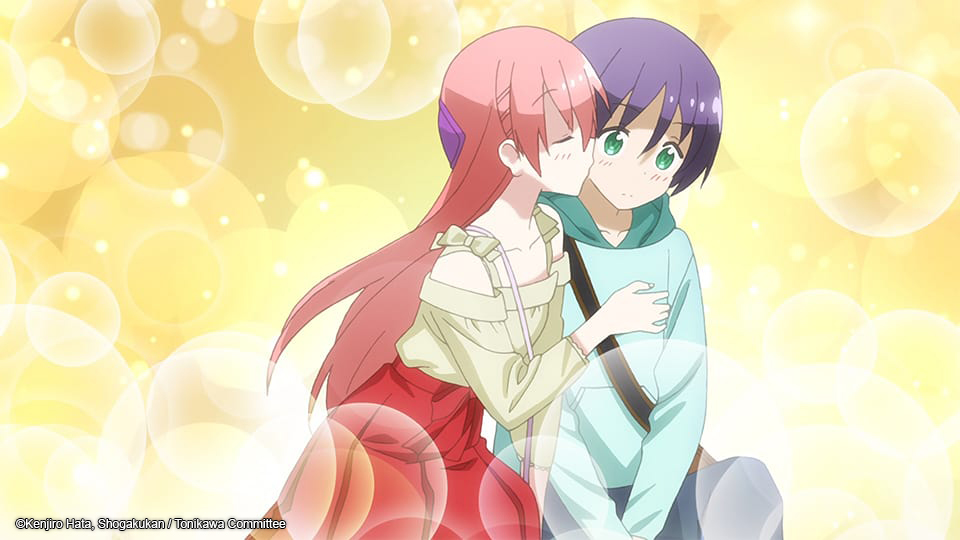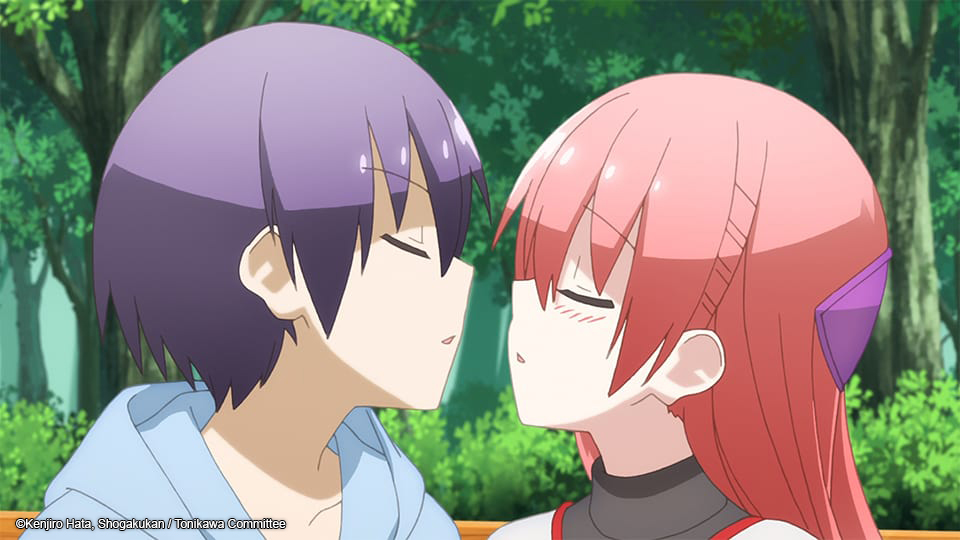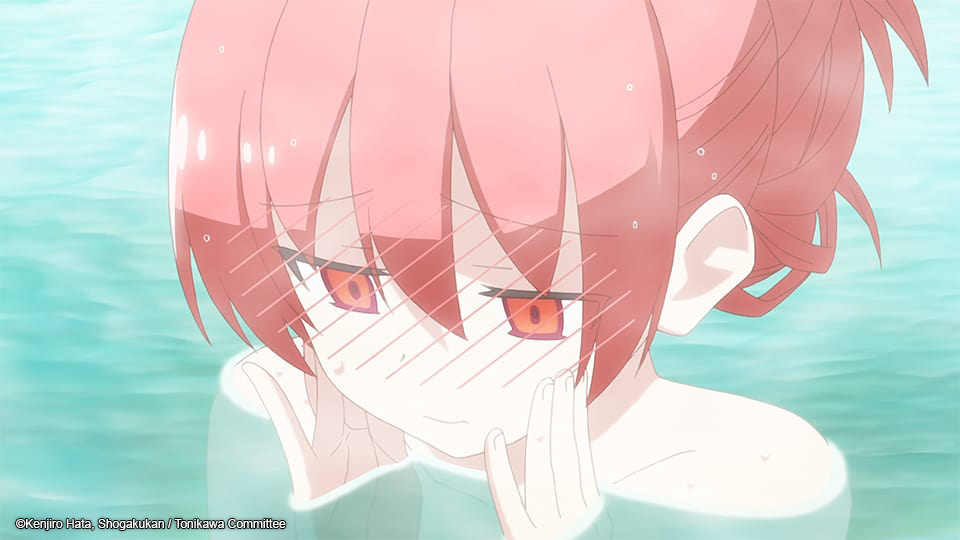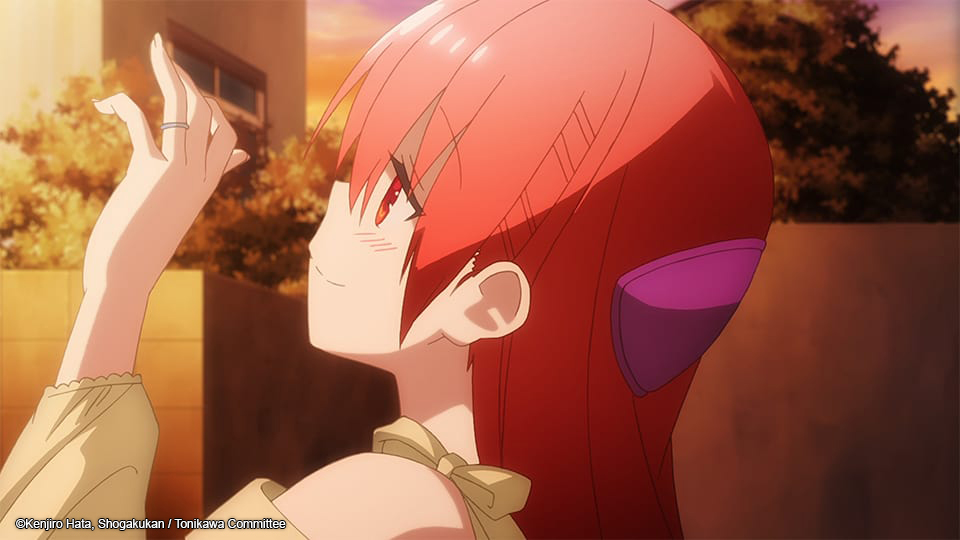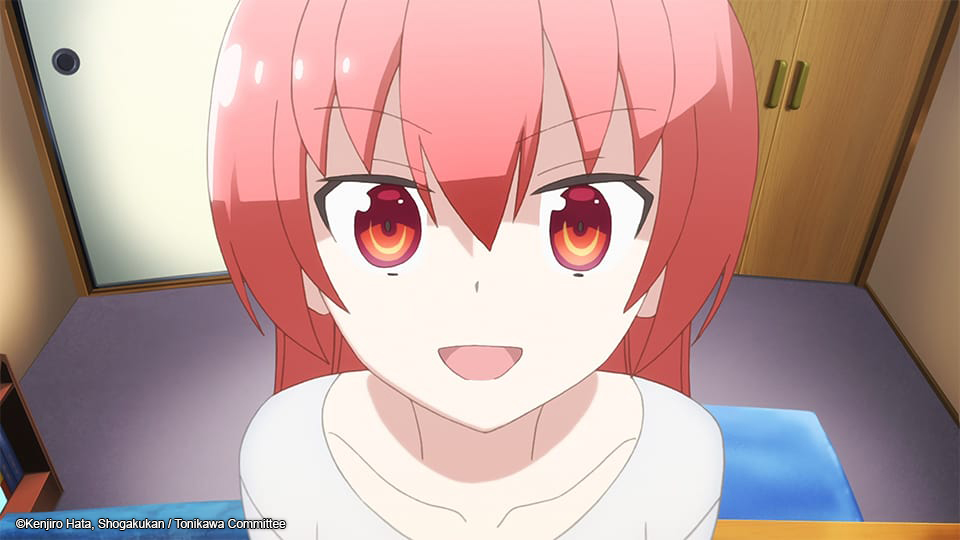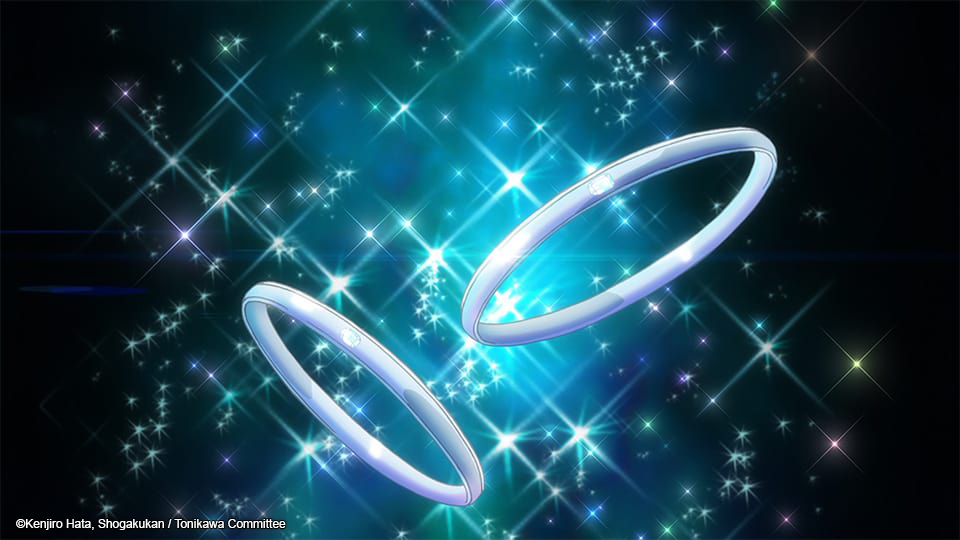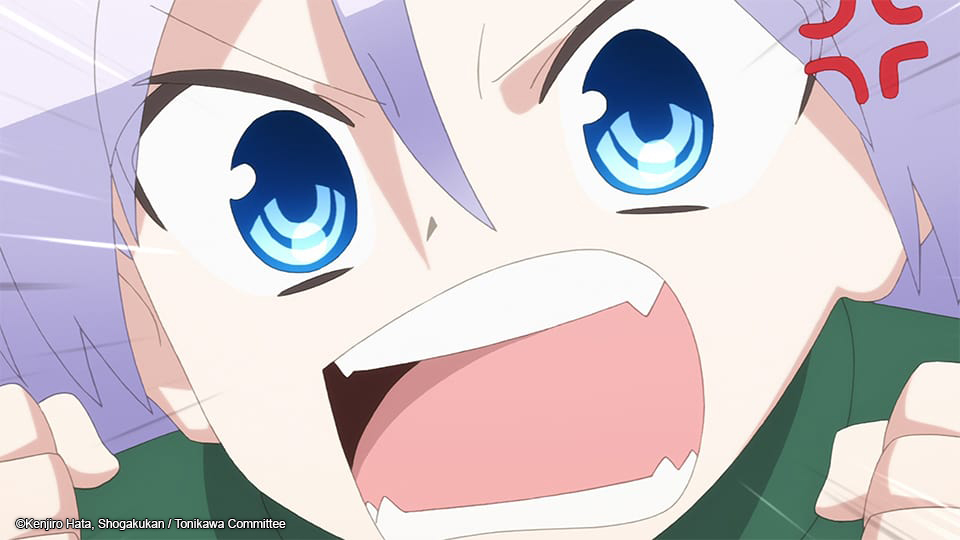 Episode 4【Promise】
While Tsukasa awaits Nasa's return, a girl named Chitose, who admires Tsukasa as her "sister" suddenly appears at the doorstep, wanting to bring Tsukasa home. Ignored by Tsukasa, Chitose sulks in a corner while Nasa approaches her.
While she is encouraged by Nasa's words, her attitude takes a 180-degree change upon learning that he is married to Tsukasa. Nasa attempts to take the initiative by starting conversations, but is forced into a black limousine and taken away…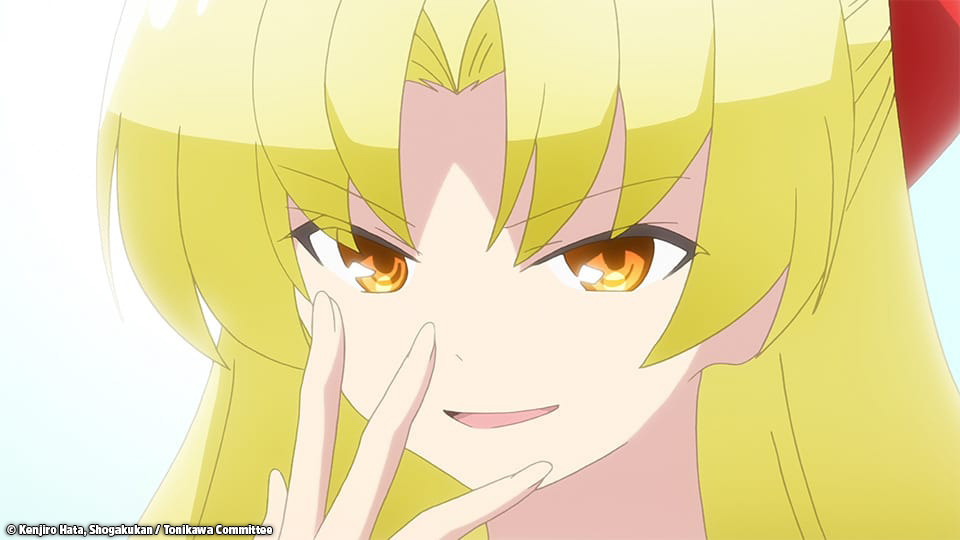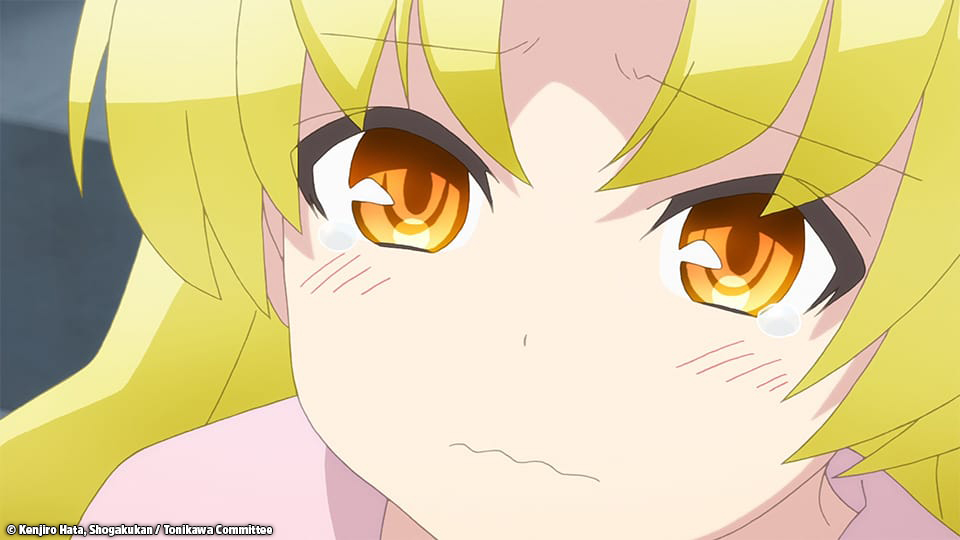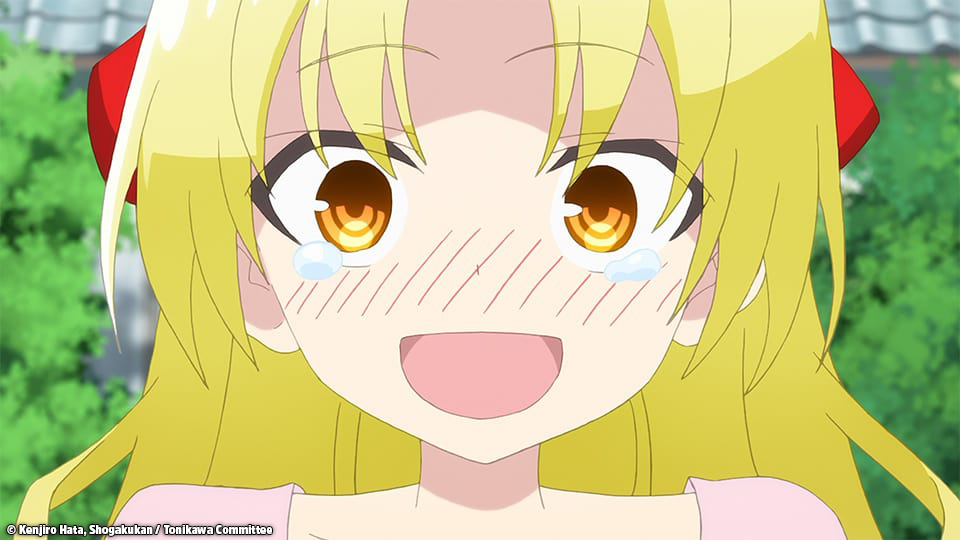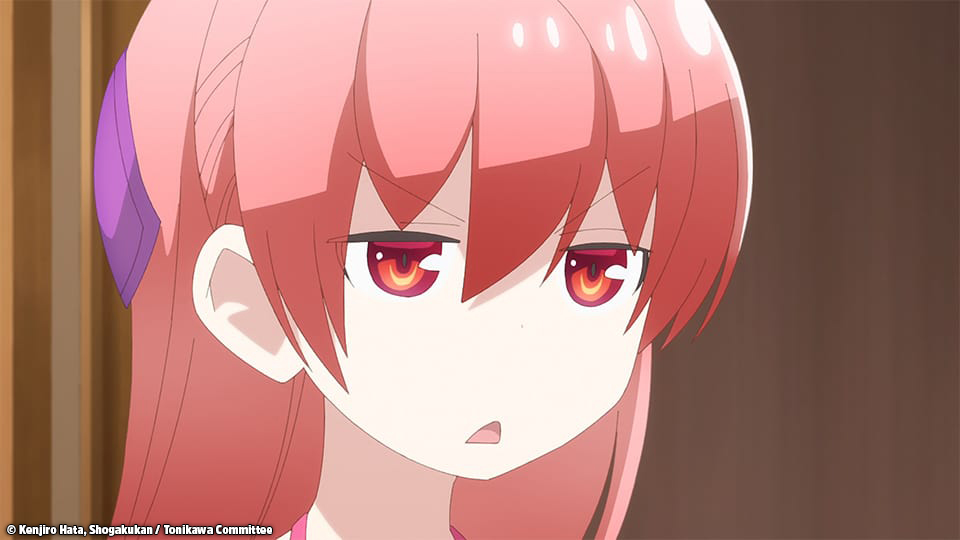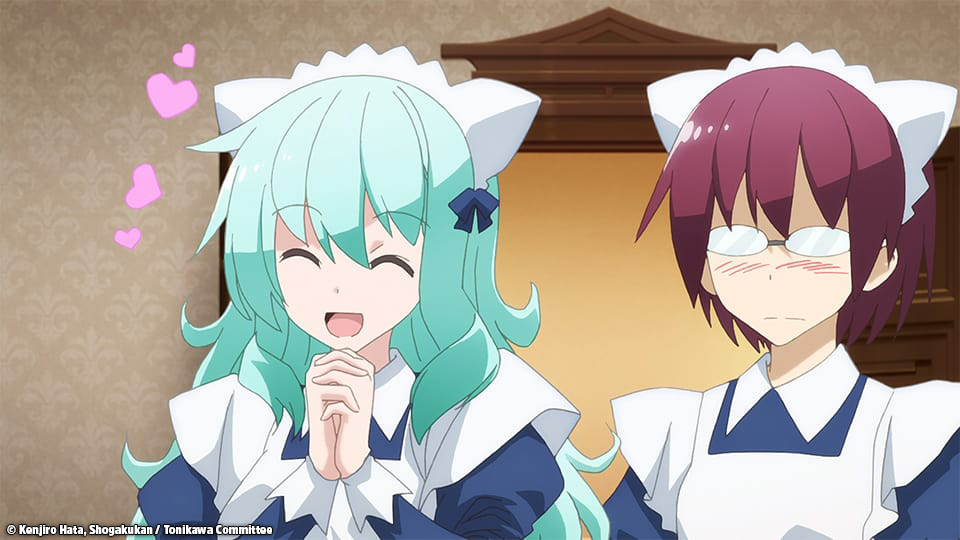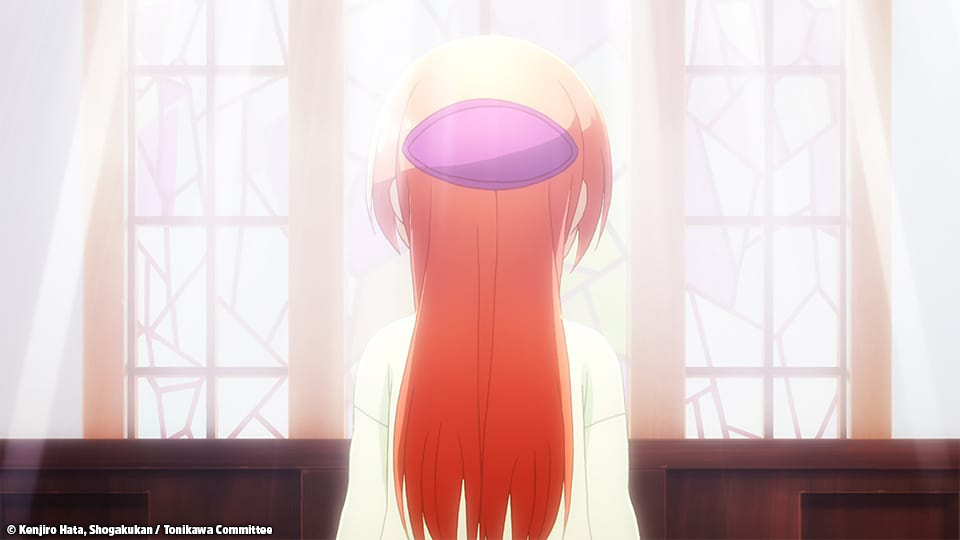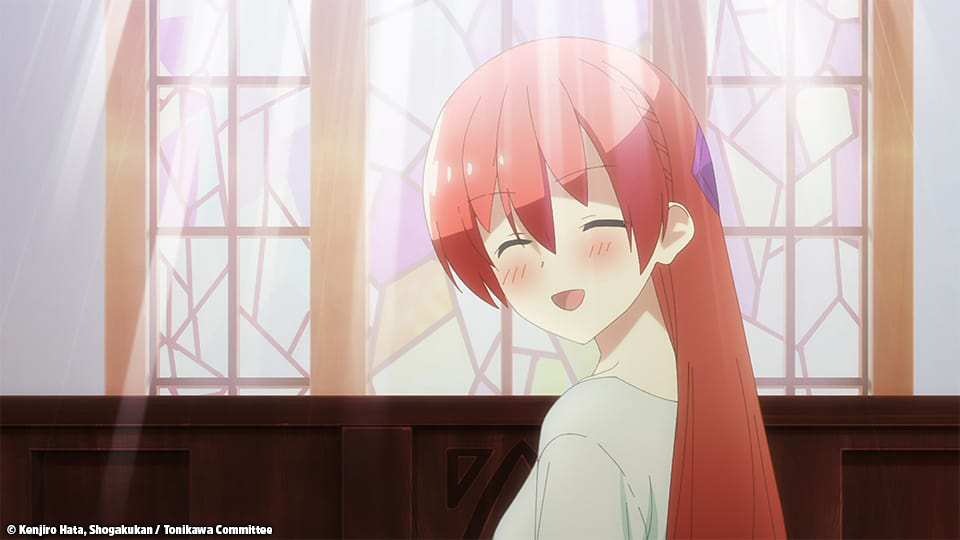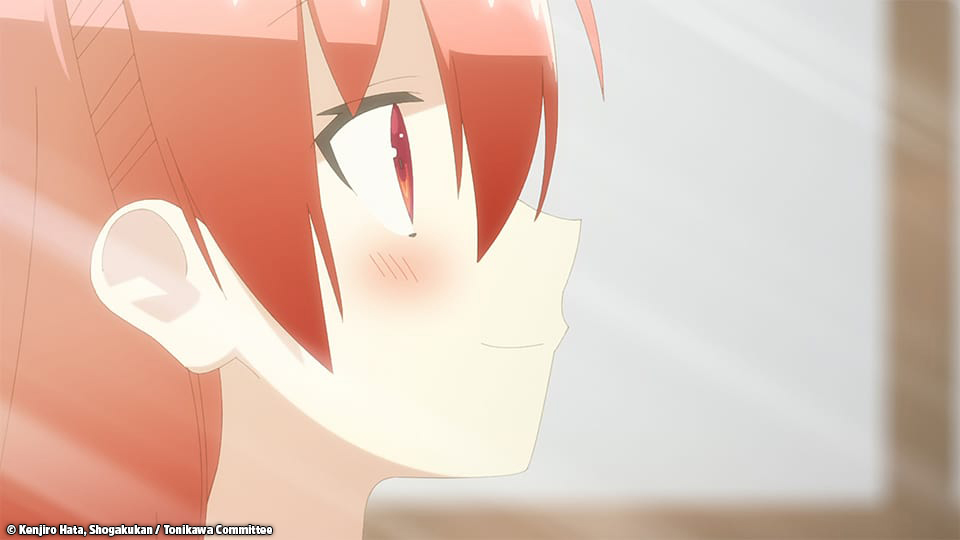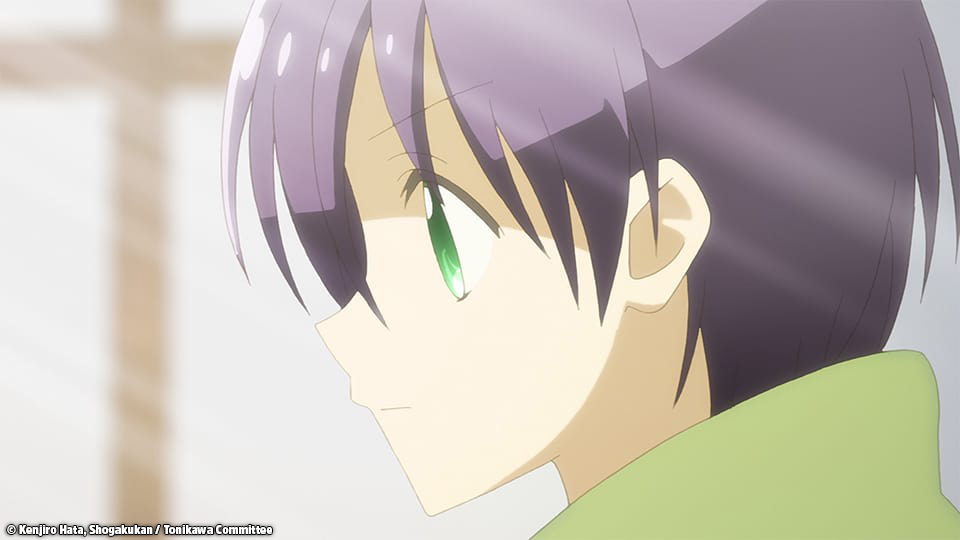 Episode 3【Sisters】
The newlywed life between Nasa and Tsukasa finally begins. To start off, they make a trip to the bathhouse managed by Nasa's junior from middle school, Kaname Arisugawa. While surprised that Nasa has brought a girl with him, Kaname seems to have something in her mind.
Meanwhile, Kaname's elder sister, Aya, appears before Tsukasa while she uses the bath. Aya asks Tsukasa about her relationship with Nasa, and she replies that she is family…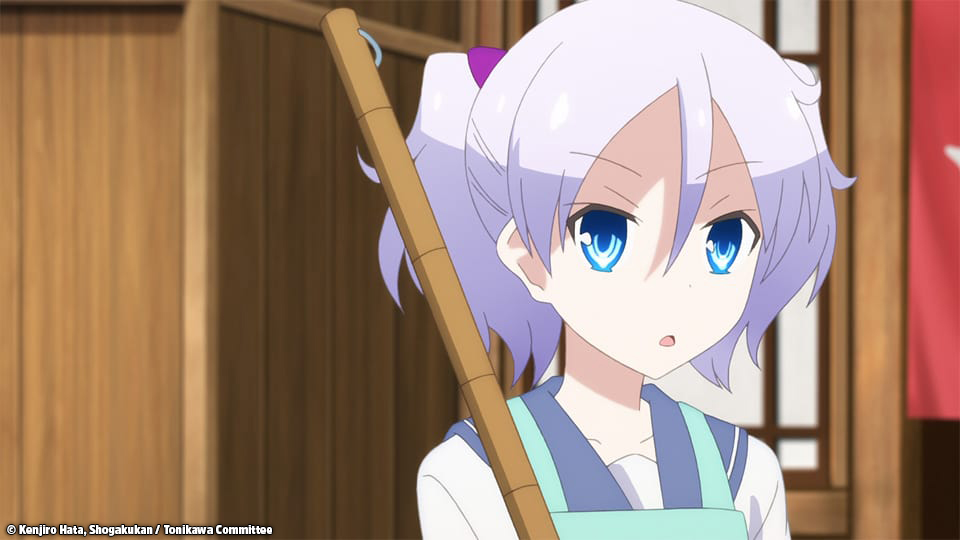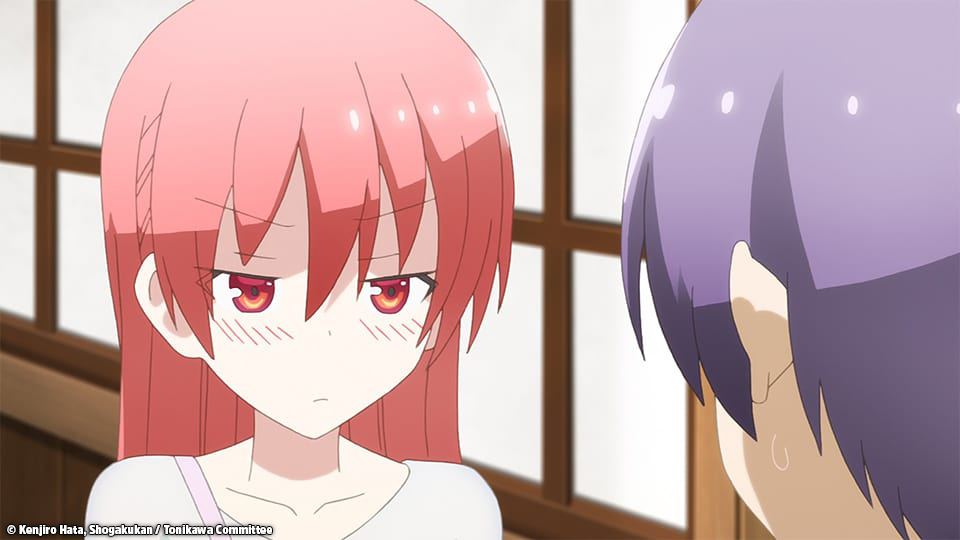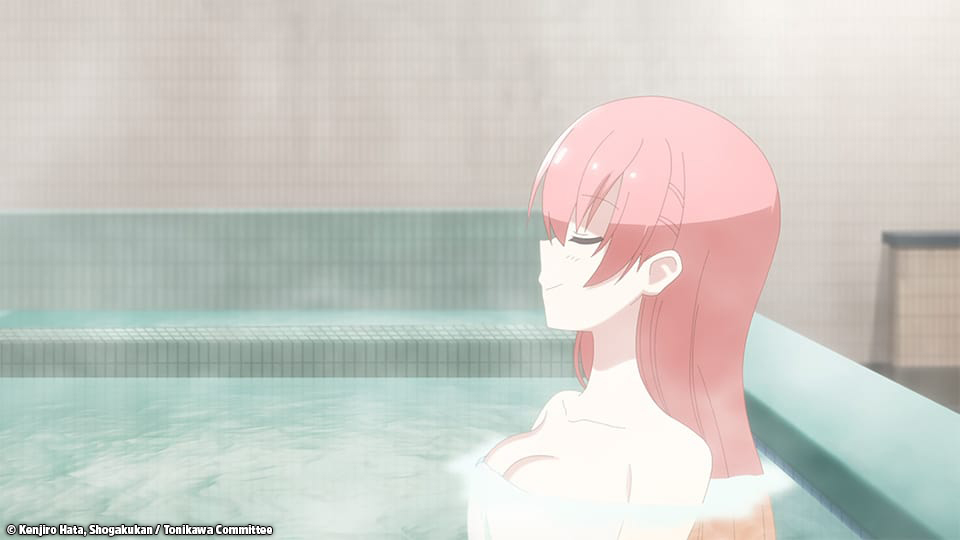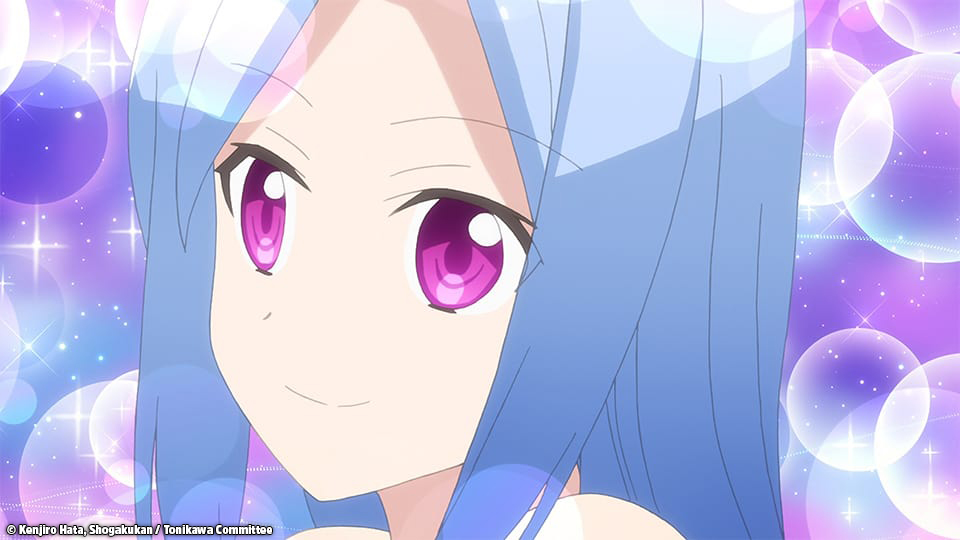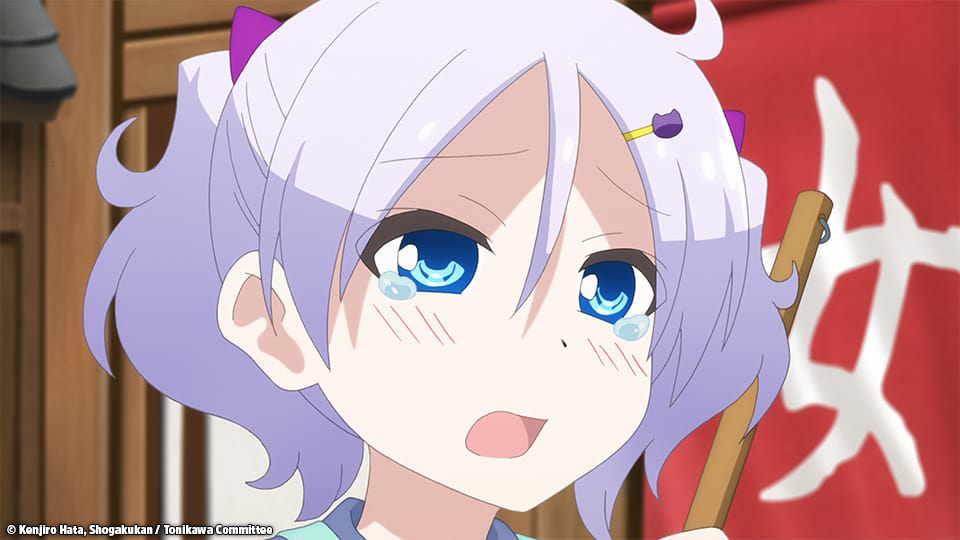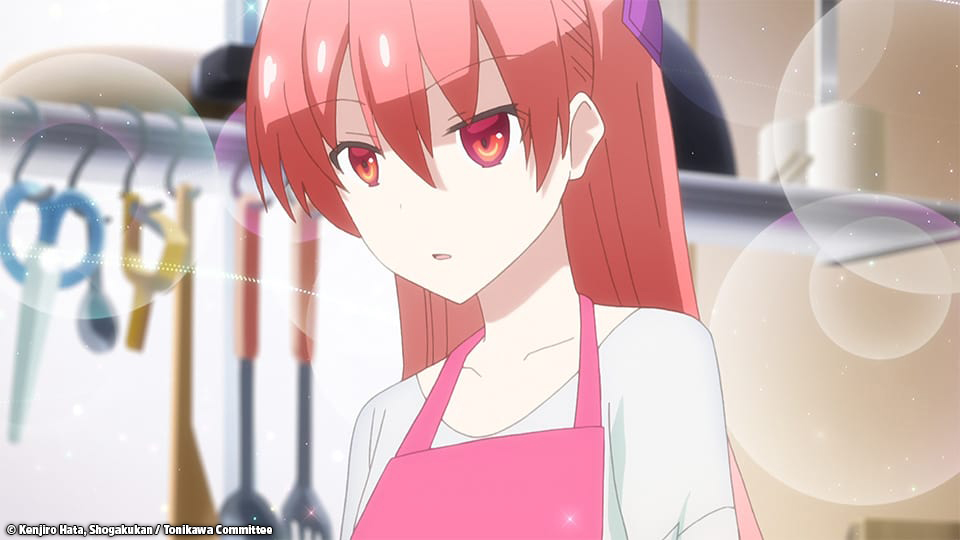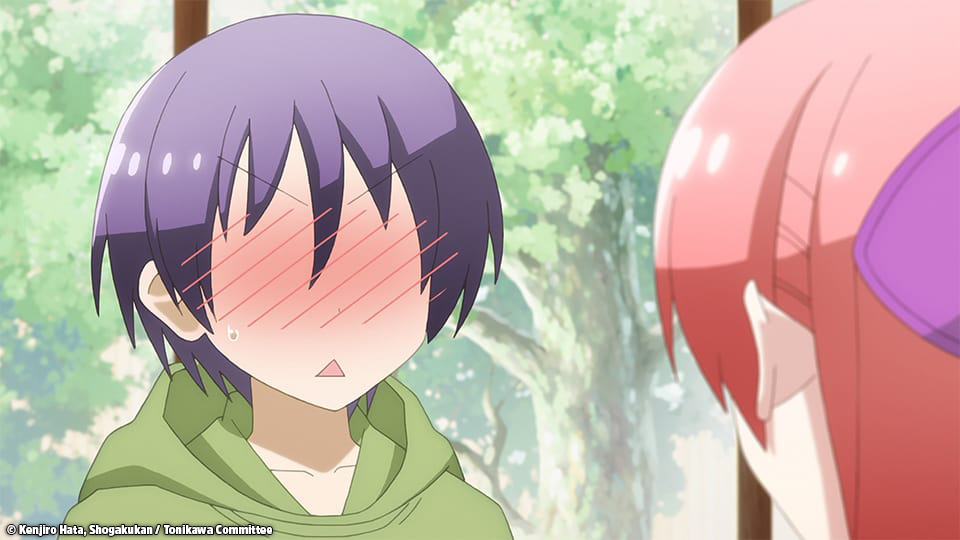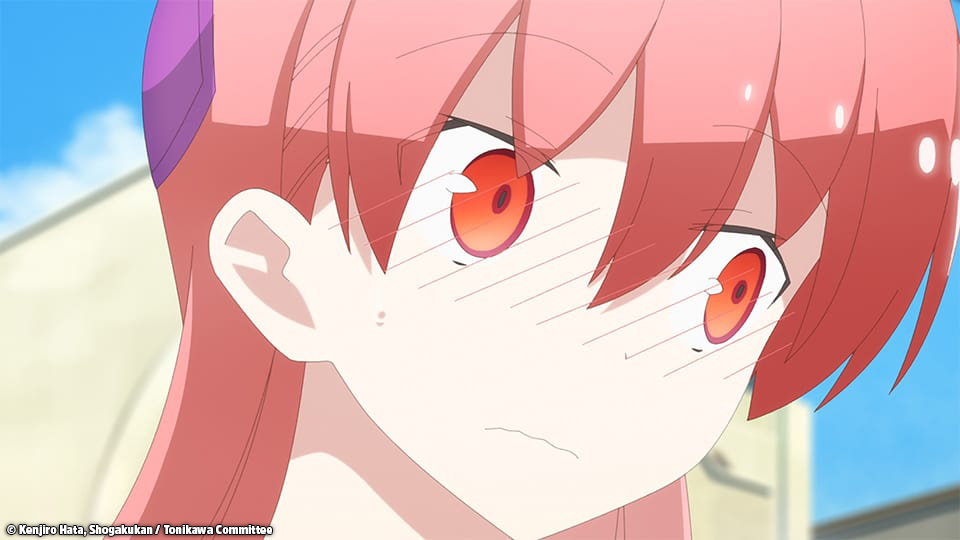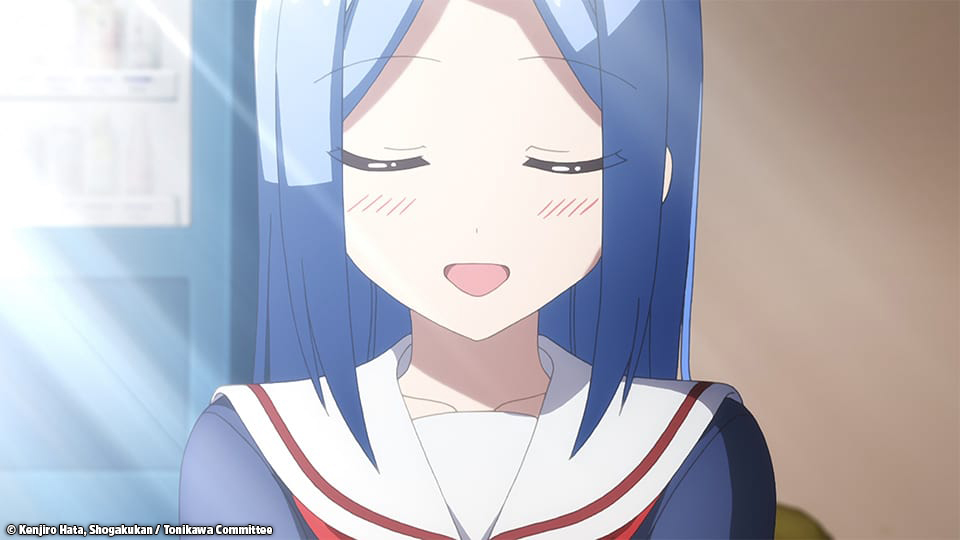 Episode 2【First Night】
Nasa and Tsukasa have officially registered their marriage as their first night as newlyweds approaches. Lacking the daily essentials for a second person at Nasa's home, Tsukasa decides to stay over at a hotel for the night, but is stopped by Nasa as they end up shopping together.
While their newlywed life begins, Nasa's heart races at the first sight of his wife's relaxed expression, pajama look and sleeping face…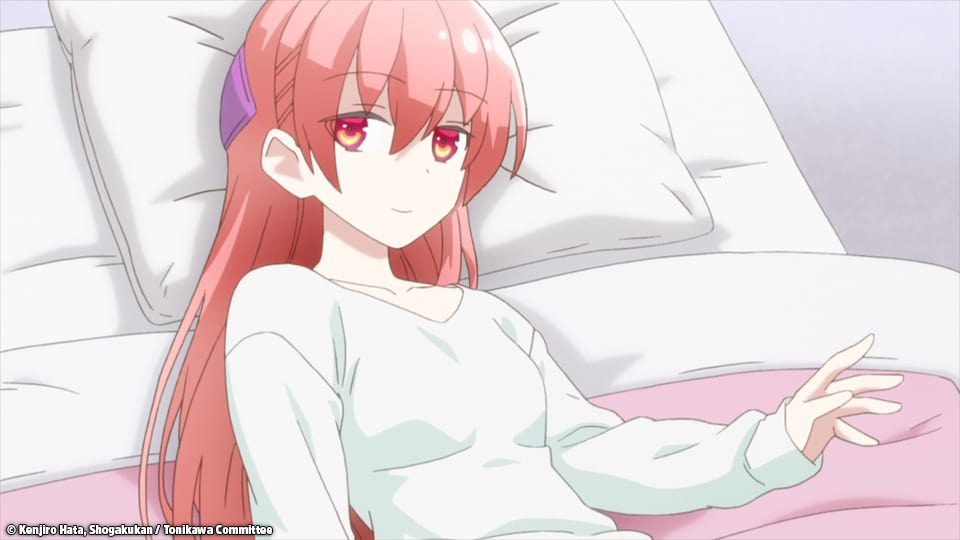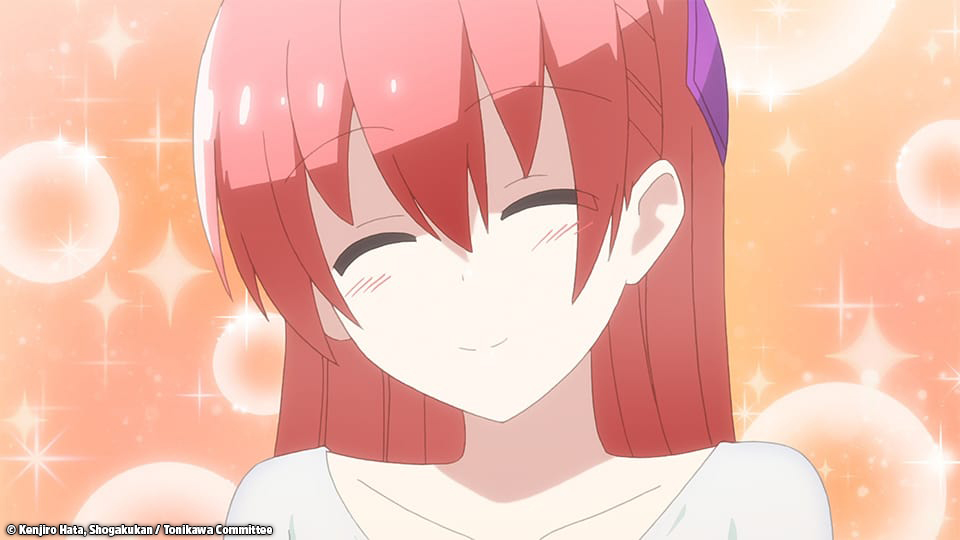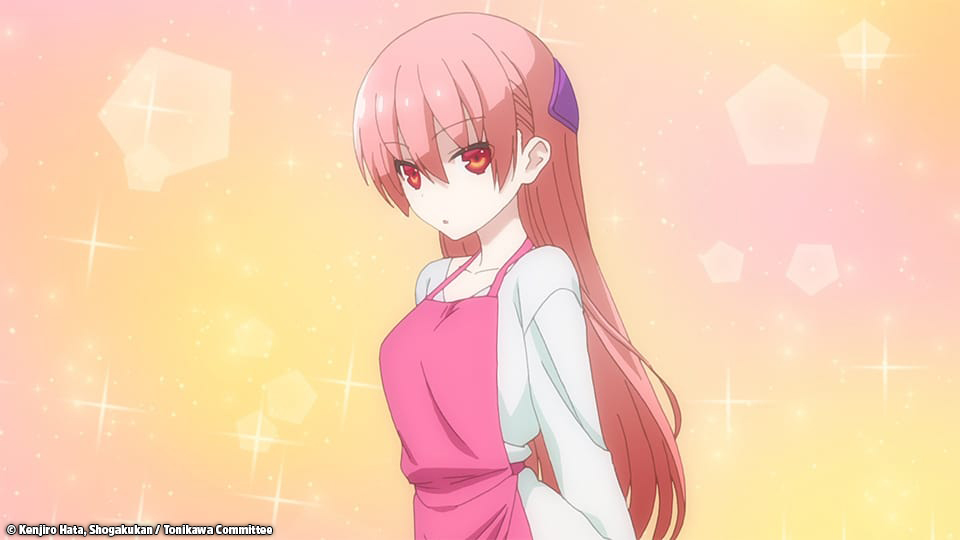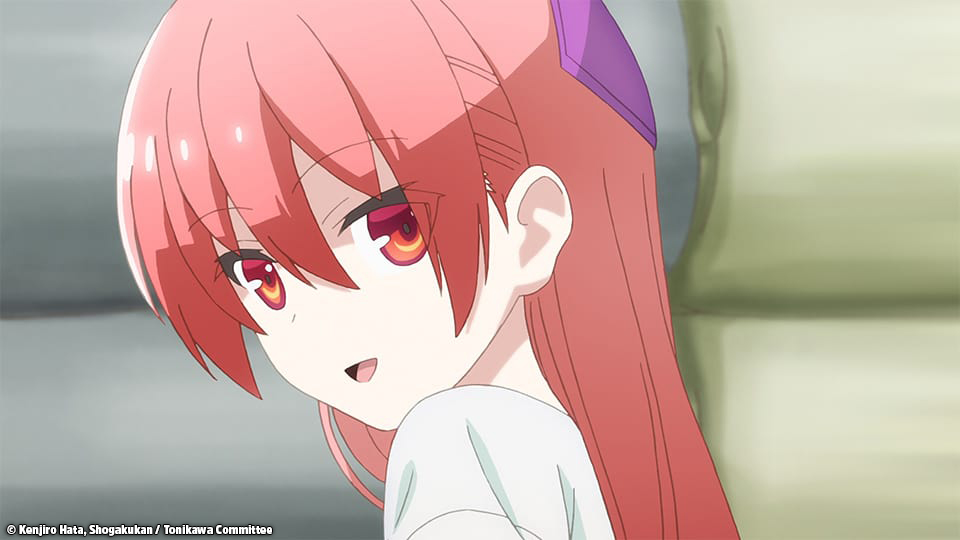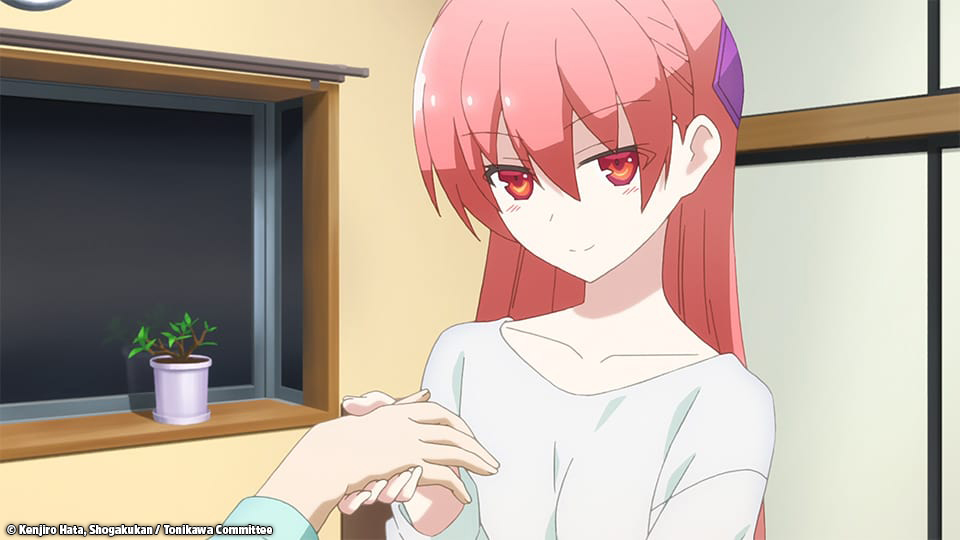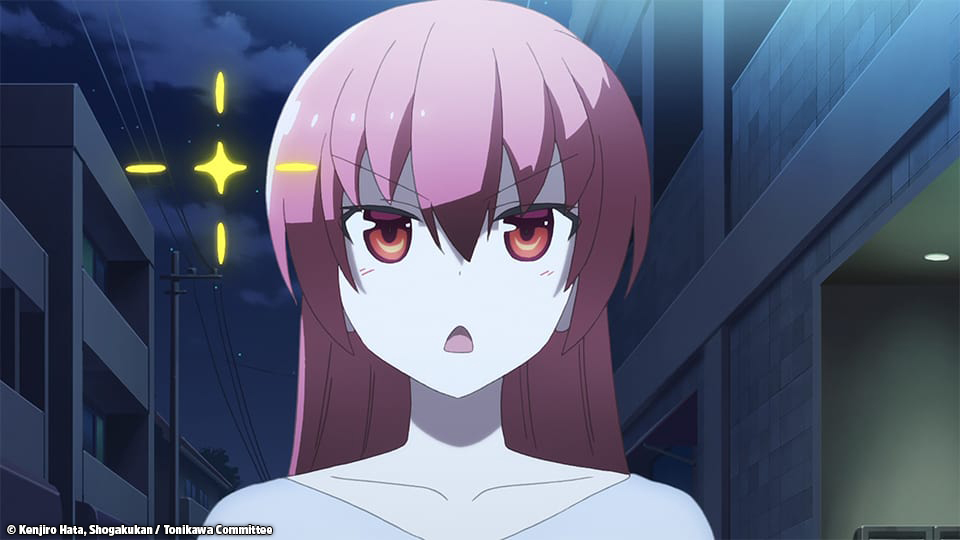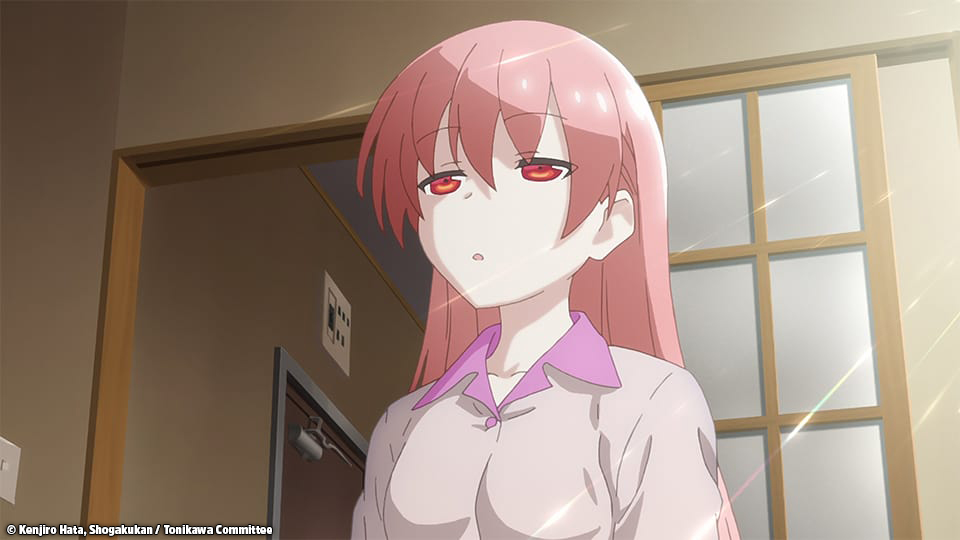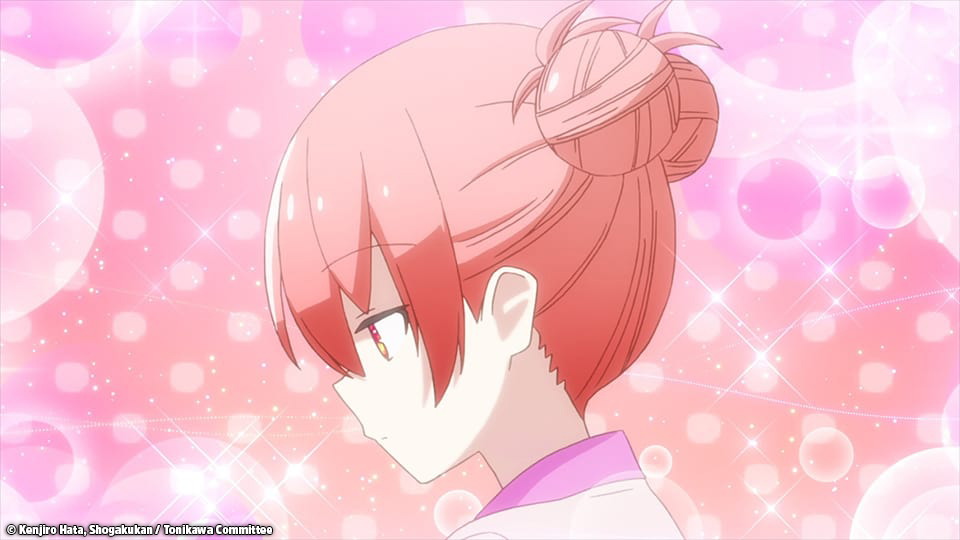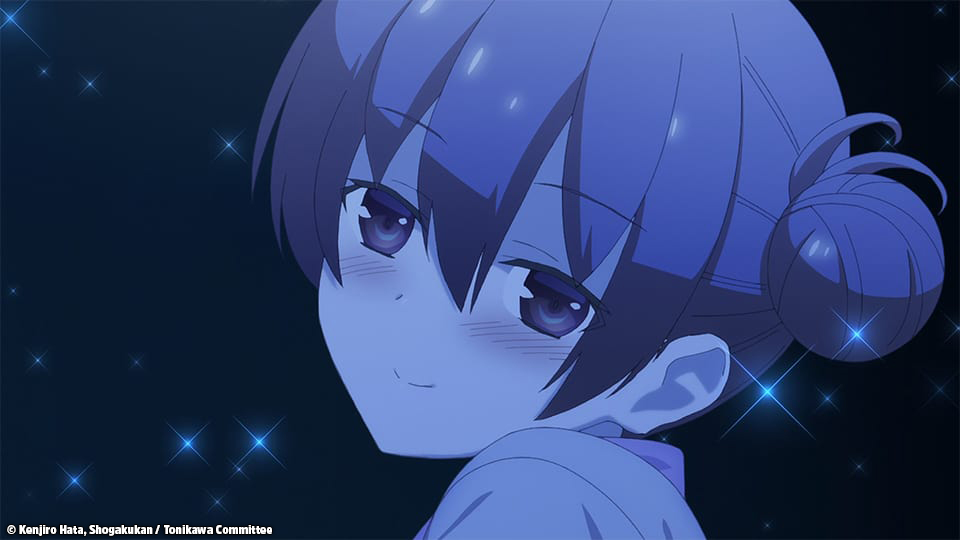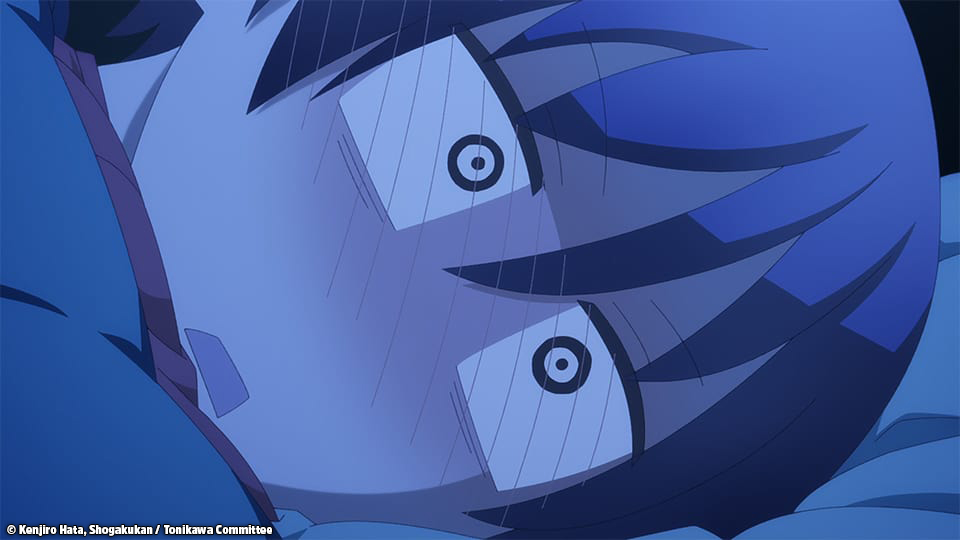 Episode 1【Marriage】
On a snowy night, Nasa Yuzaki, a high school student-to-be, spots a beautiful girl across the road. Deeply attracted by the girl, Nasa steps onto the road but is struck by a truck as he ends up heavily injured. In the face of death, Nasa reaches out to the girl and confesses his love.
She replies, "I'll date you, only if you'll marry me", which Nasa agrees to without hesitation before losing consciousness.
Few years later, Nasa is busy taking up odd jobs while waiting for the day of the fated reunion. With the ring on the doorbell, he finds his fated one beyond the door…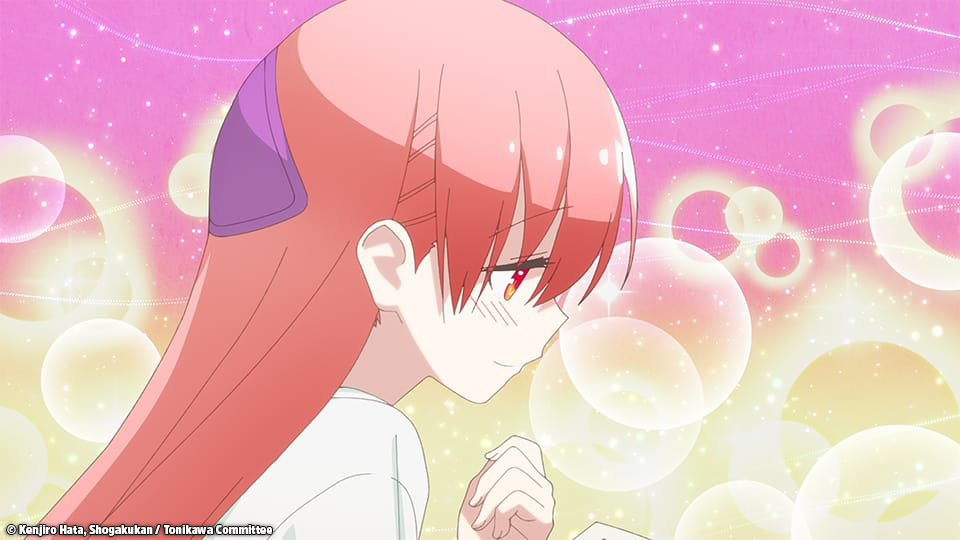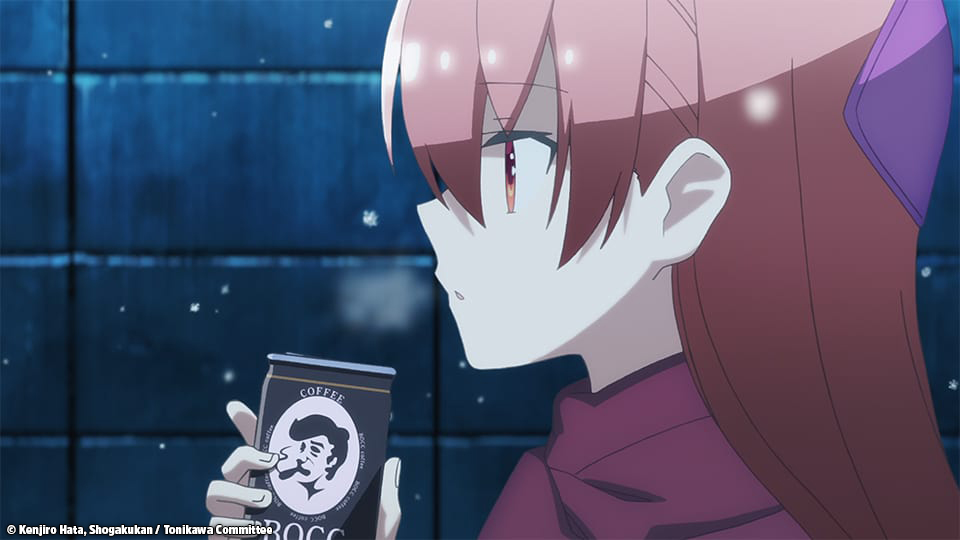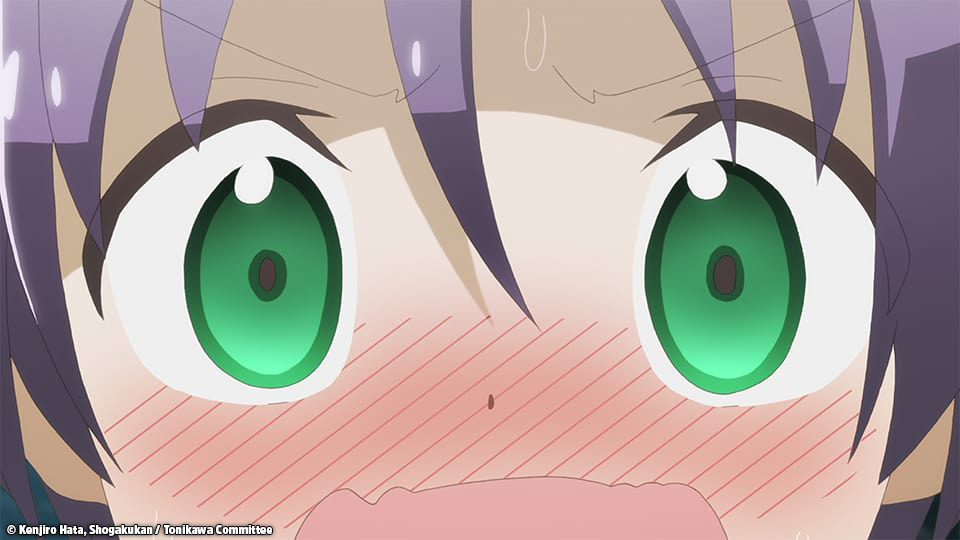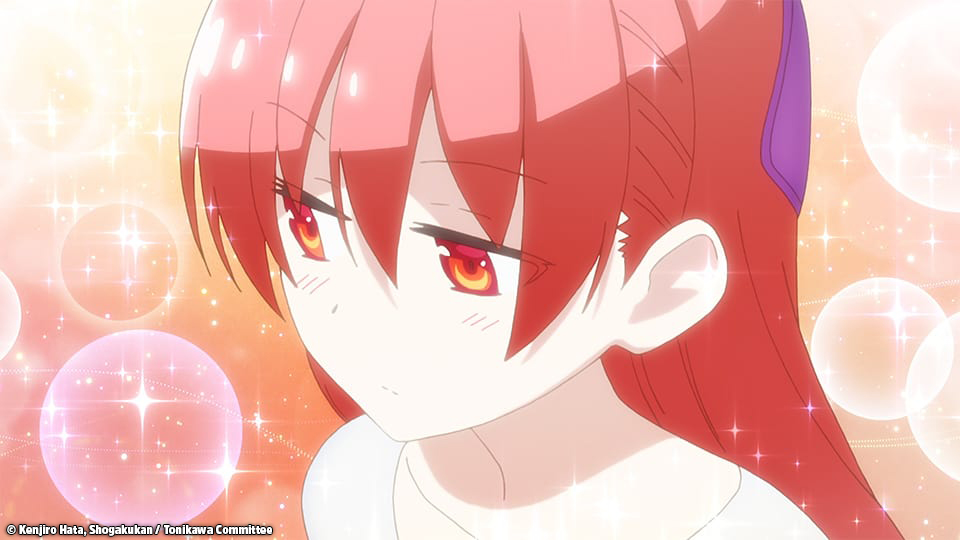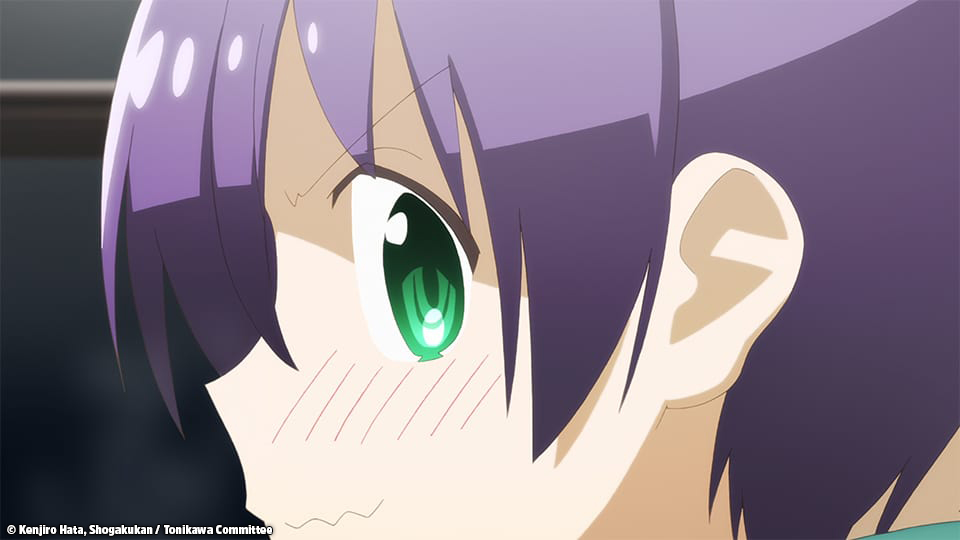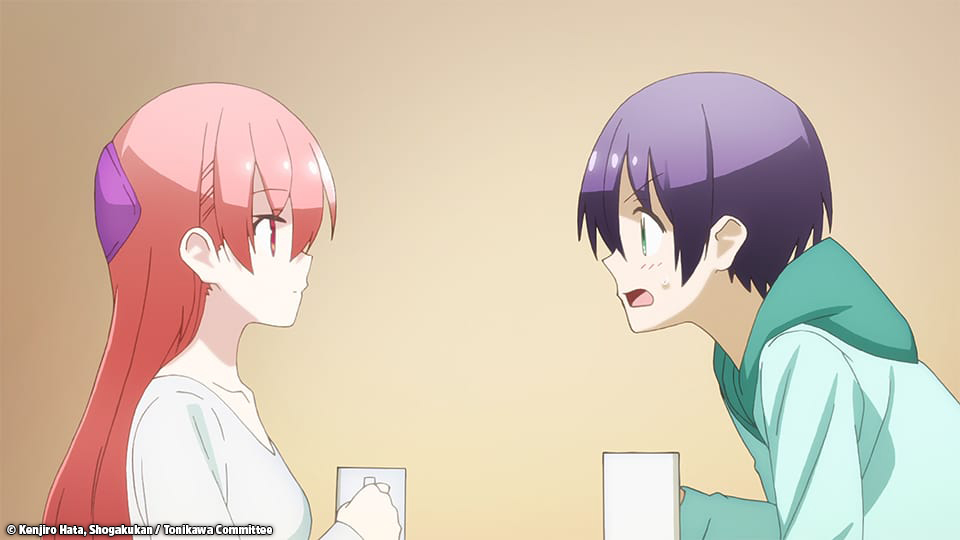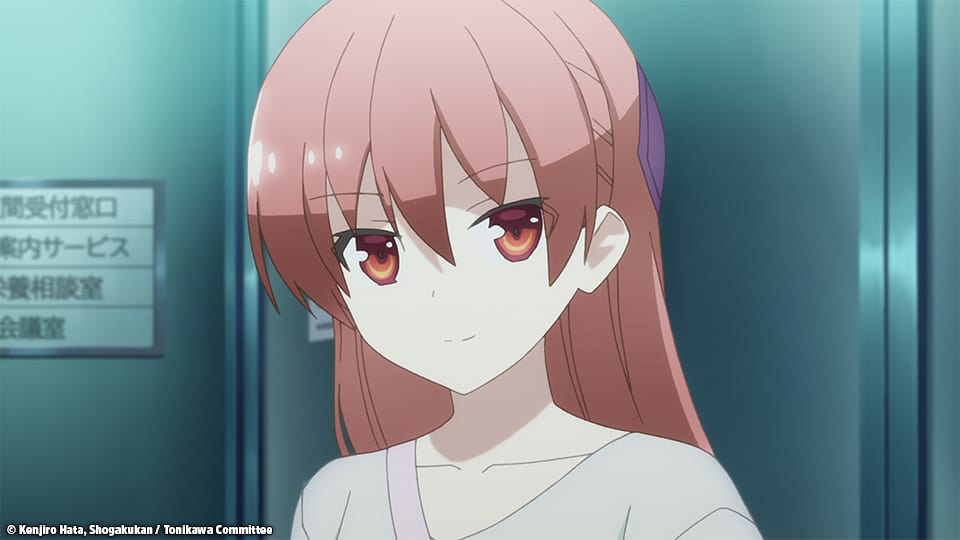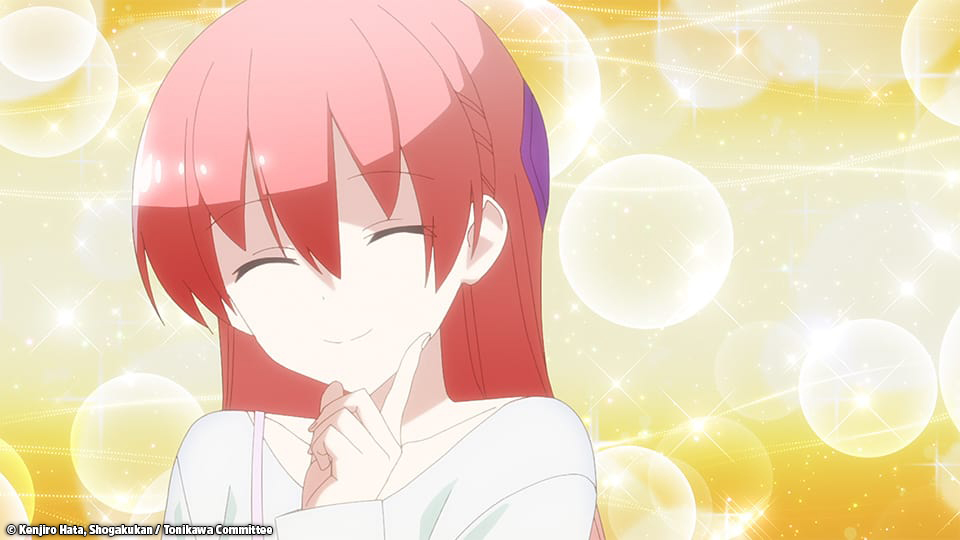 ---
TONIKAWA: Over The Moon For You is a rom-com manga series by the Kenjiro Hata, the creator of Hayate no Gotoku!.
ANIPLUS Asia is airing the TV anime which premieres on 6th October 2020, with new Episodes every Tuesdays 18:00 [17:00 id/th]. Encores are on every Tuesdays 22:30 [21:30 id/th] and Wednesdays 21:00 [20:00 id/th].
---
Follow us for anime-related news: www.aniplus-asia.com/news

© Kenjiro Hata, Shogakukan / Tonikawa Committee

Tags :