Amidst the harsh situation where majority are to stay at home, seiyuu Aoi Yuuki started a new trend among the seiyuu industry, after releasing a recording of herself reciting 「手袋を買いに」("Buying Mittens"), a short story in a Children's literature by Nankichi Niimi on 8 April.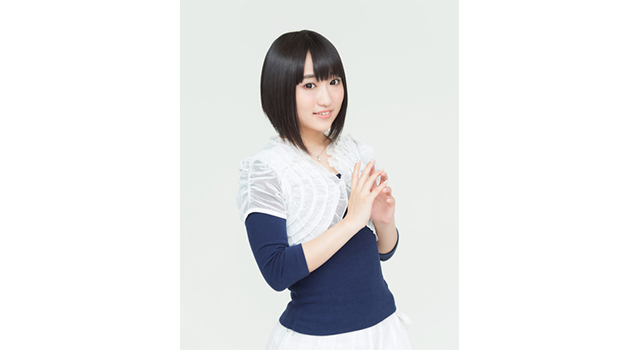 Yuuki first expressed her interest on Twitter to participate in "storytelling livestreams" for parents with young children who are staying at home during this period.
ニュースで、自宅待機をがんばる親子の為に、絵本の読み聞かせを配信している大統領さんがいらっしゃる事をしり、すごく素敵だと思ったので私もチャレンジしてみようと思います。著作権フリーの青空文庫(https://t.co/4ClvuAP18v)さんから何か…と思っているんだけどオススメ教えてくれませんか!

— 悠木碧【公式】 (@staff_aoi) April 7, 2020
On 7 April, Yuuki tweeted that "On the news, I learned about a President who did a storytelling livestream for parents with children who are staying at home. I thought that it was a wonderful gesture and I would like to try it out too" and started gathering suggestions on titles she could recite.
The tweet garnered the attention of fellow seiyuu such as Yuki Kaji, Daiki Yamashita, Kikuko Inoue, Rie Takahashi, Ayana Taketatsu, Noriko Hidaka and many others.
Here's Yuuki's recital of 「手袋を買いに」("Buying Mittens")
【手袋を買いに】
著:新美南吉
参考:青空文庫
朗読:悠木碧
編集/BGM:小岩井ことりhttps://t.co/1QfKK0lHOH

— 悠木碧【公式】 (@staff_aoi) April 8, 2020
Along with her recital, Yuuki also created the hashtag #せいゆうろうどくかい  (lit. seiyuu recital). On top of Yuuki's voice, seiyuu and self-produced musician Kotori Koiwai also had a hand in editing and creating the BGM.

The initiative received compliments such as "It's amazing for the project to be fulfilled within a day of its mention", "It was a wonderful recital, I had a good time with my daughter!" and "I feel somewhat relieved listening to the recital… it felt really comforting".

Aside from Yuuki, fellow seiyuu such as Yuki Kaji, Rie Takahashi, Yoshino Nanjo, Asami Imai, Marina Inoue have started sharing their recitals via the #せいゆうろうどくかい hashtag.

Fans who are interested to tune in to the latest recitals may follow the #せいゆうろうどくかい hashtag.

Stay home, and stay safe!

Tags :