It has been announced on 16 February, right after the release of Is It Wrong to Try to Pick Up Girls in a Dungeon?'s movie: Arrow of the Orion, that a season 2 of the widely-popular TV anime series is slated for Summer 2019.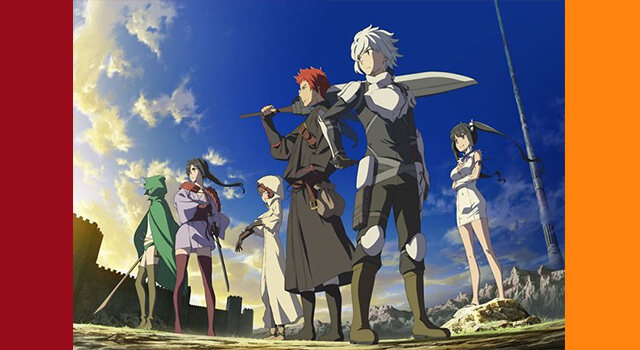 Over the weekend of Anime Japan that was held across 23 to 26 March, the teaser PV and visual were revealed at the exhibition. Check them out below:
Haruka Chisuga will play Haruhime Sanjouno, the new character in the visual. Additional cast were also announced soon after: KENN, Ryota Osaka, Wakana Kowaka and Ayumi Mano. They will play the new characters of the upcoming season.
---
Is It Wrong to Try to Pick Up Girls in a Dungeon? or better known as DanMachi, is a light novel series by Fujino Omori and illustrated by Suzuhito Yasuda. With over 10 million copies sold, the work has since been adapted into two TV anime series: DanMachi (2015) and Sword Oratoria (2017).
ANIPLUS Asia simulcast both series in Southeast Asia: DanMachi (April to June 2015) and Sword Oratoria (April to June 2017) and a DanMachi OVA (February 2017).
---
Tags :