What's showing on ANIPLUS Asia this Summer anime season (July – Sept) 2020? Here's a compilation for your easy reference!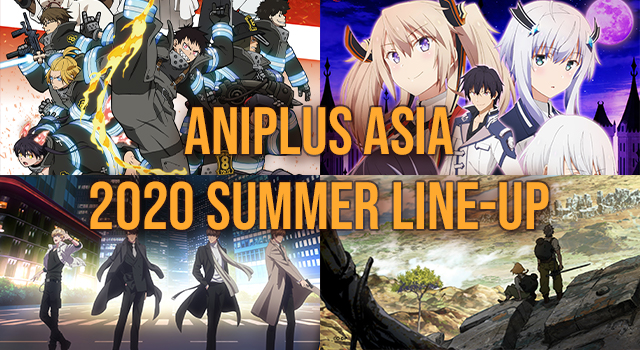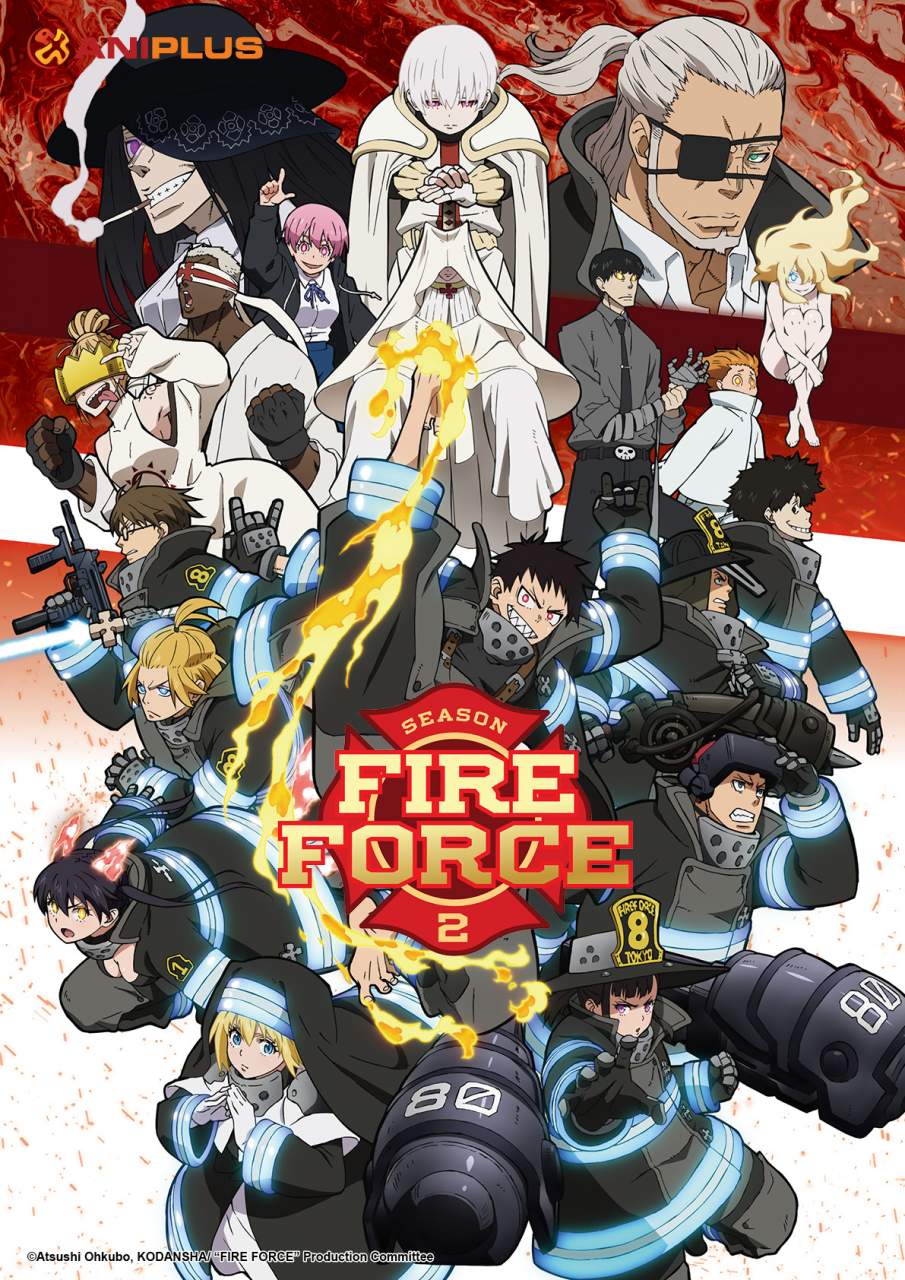 Premieres on 4th July (Saturday)
New episodes every Saturday, 01:55 [00:55 id/th]
Encores:
Saturdays, 20:30 [19:30 id/th]
Mondays, 18:00 [17:00 id/th]
Fire Force Season 2 synopsis:
This "Nation" is hiding something—
After an intense battle at the Nether, Shinra and company learns about the Evangelist's motive—to gather "Adolla Burst" users and destroy the world by recreating the Great Cataclysm from 250 years ago.
While being sought as an Adolla Burst user by the Evangelist, Shinra strives to halt the Evangelist's plans in order to protect the world.
An encounter with yet another Adolla Burst user, and the hidden truth behind the Empire's core—the "Amaterasu".
The boy, driven mad and guided by the flames, takes a step closer to the truth.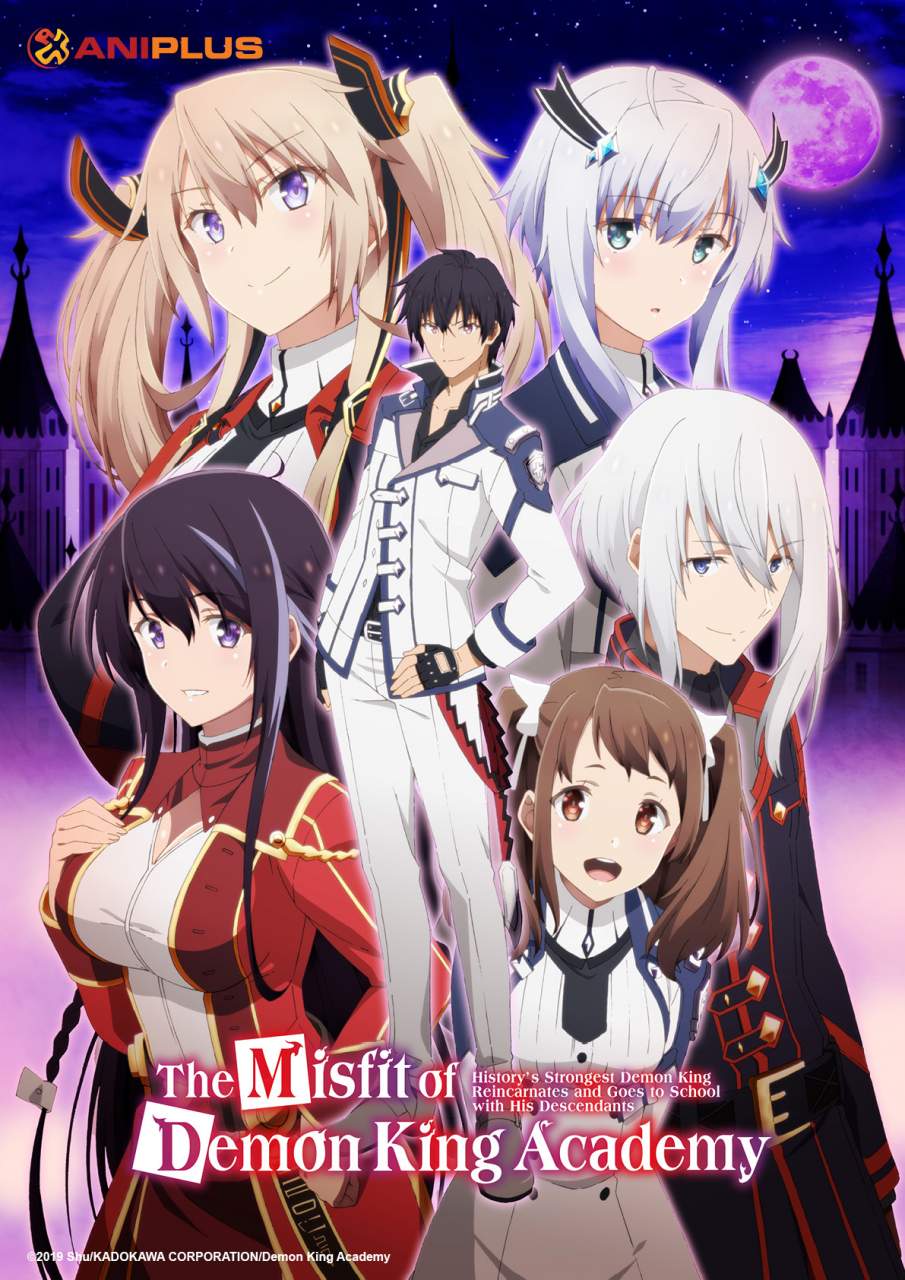 Premieres on 4th July (Saturday)
New episodes every Saturday, 24:00 [23:00 id/th]
Encores:
Sundays, 21:00 [20:00 id/th]
Tuesdays, 18:00 [17:00 id/th]
The Misfit of Demon King Academy: History's Strongest Demon King Reincarnates and Goes to School with His Descendants synopsis:
The tyrannical Demon King has been reincarnated after 2000 years.
However, his suitability to the academy that educates candidates to become the new Demon King…renders him a misfit!
Anos Voldigoad was a tyrannical Demon King that eradicated humans, spirits, and even the gods, but became bored of eternal warfare and reincarnated with dreams of a peaceful world. However, what awaited him in reincarnation after 2000 years were descendants who became too weak after being accustomed to peace, and all sorts of magic that deteriorated to the extreme.
Anos enters Demon King Academy that gathers and educates those who are viewed as the reincarnation of the Demon King, but the academy could not see through his true powers and ends up branding him as a misfit. Furthermore, they already assumed that the legendary Demon King was someone completely different.
While everyone insults him as inferior, he encounters Misha, the one girl sympathetic to his cause, as his subject. The misfit Demon King races up the hierarchy of the demonic world!
"Divine Providence, destiny, miracles…before my eyes, they all grovel and are eradicated."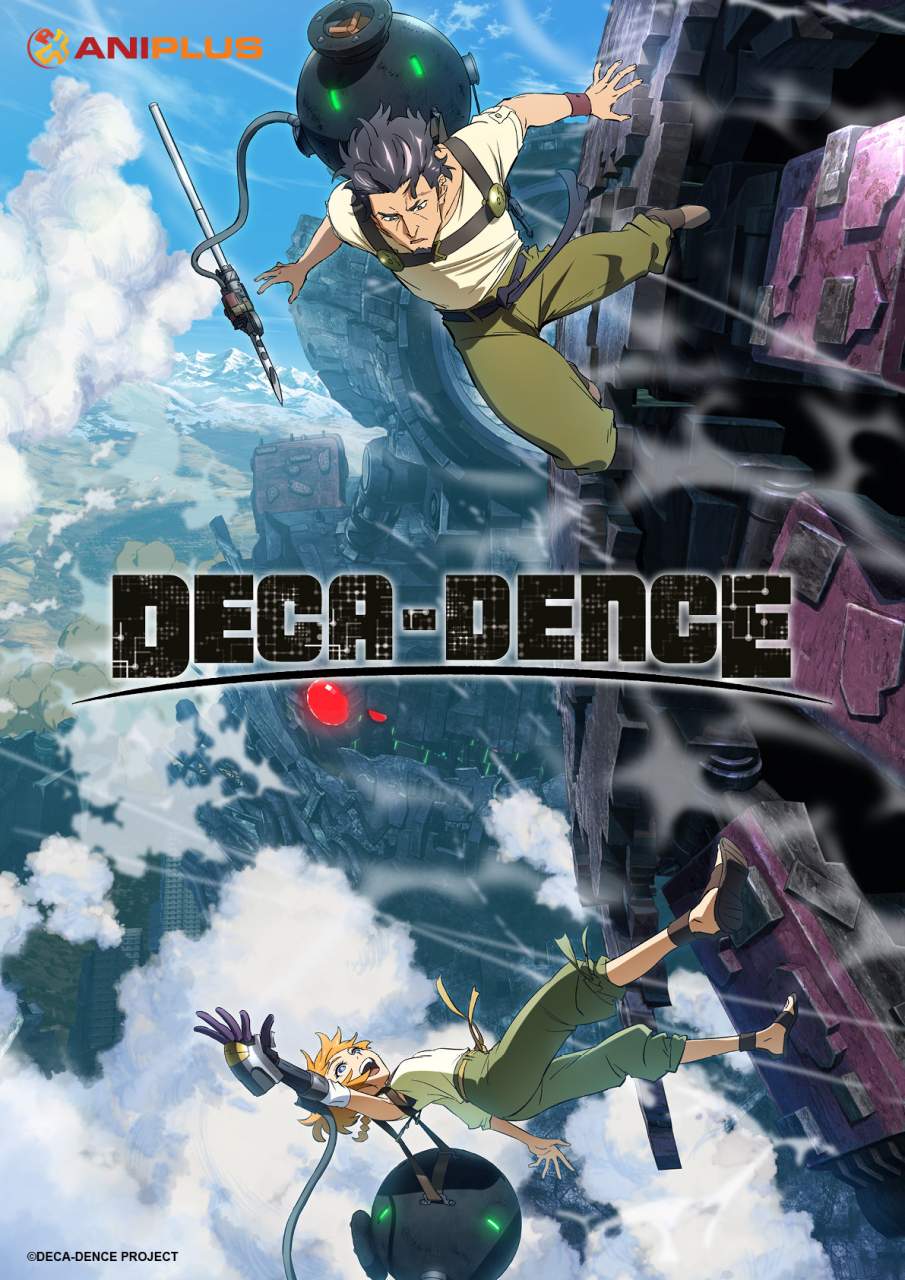 Premieres on 8th July (Wednesday)
New episodes every Wednesday, 24:00 [23:00 id/th]
Encores:
Thursdays, 18:00 [17:00 id/th]
Fridays, 21:00 [20:00 id/th]
DECA-DENCE synopsis:
Many years have passed since humanity was driven to the brink of extinction by the sudden emergence of the unknown life forms Gadoll.
Those humans that survived now dwell in a 3000m-high mobile fortress Deca-dence built to protect themselves from the Gadoll threat.
Denizens of Deca-dence fall into two categories: Gears, warriors who fight the Gadoll daily, and Tankers, those without the skills to fight. One day, Natsume, a Tanker girl who dreams of becoming a Gear meets surly Kaburagi, an armor repairman of Deca-dence.
This chance meeting between the seemingly two opposites, the girl with a positive attitude who never gives up on her dreams and the realist who has given up on his, will eventually shake the future course of this world.
(Available in Singapore only)
Premieres on 15th July (Wednesday)
New episodes every Wednesday, 23:00
Streaming on ANIPLUS Asia's Website (Singapore Only)
Mr Love: Dream Date synopsis:
"To stay at this place, we have to move forward with all our might."
Following in the steps of "my" deceased father, "I" fight hard everyday to bring up the popularity of the TV program "Miracle Finder", as the producer and president of a small production studio, "Miracle Entertainment".
That was until my encounter with four "Evolvers"; each with a different stature and personality.
Lucien, a well-known genius scientist.
Kiro, a top-idol.
Gavin, a police from the Special Task Force (STF).
And Victor, the CEO of Loveland Financial Group (LFG), an investee of my company.
My encounter with these Evolvers will unveil the conspiracies behind my father's death and the memories I lost.
What kind of truth will we reach as we move forward with all our might?
---
Follow us for anime-related news: www.aniplus-asia.com/news

©Atsushi Ohkubo, KODANSHA/ "FIRE FORCE" Production Committee

©2019 Shu/KADOKAWA CORPORATION/Demon King Academy

©DECA-DENCE PROJECT

©Mr Love: Dream Date/Paper Pictures/MAPPA

Tags :