The first video trailer and additional cast for upcoming TV anime Warlords of Sigrdrifa has been revealed. The theme song performers have been announced as well.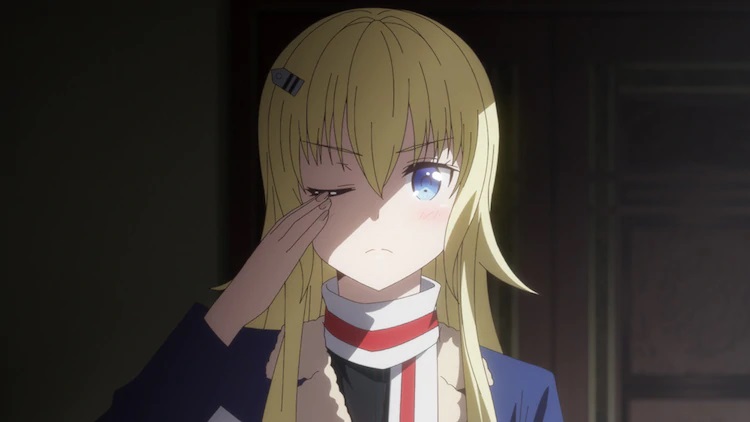 Check out the newly-released PV:
【第1弾PVが公開!】
アニメーション映像が初公開となる第1弾PVが解禁!https://t.co/mBUgowbuyI

TVアニメ「戦翼のシグルドリーヴァ」は2020年10月放送開始!#シグルリ pic.twitter.com/UMSuiBVqrS

— TVアニメ「戦翼のシグルドリーヴァ」公式 (@sigururi) July 22, 2020
The PV was released on a live stream which happened on 22 July. Furthermore, additional cast were announced:
Ai Kayano as Rusalka Evereska
Mikako Komatsu as Lizbet Crown
Hitomi Ueda as Leyli Haltija
Yui Horie as Misato Honjo
Rina Hidaka as Nono Kazuura
Sumire Uesaka as Komachi Mikuri
It has also been announced that Akari Nanawo will perform the anime's Opening Theme song, "Higher's High", while Spira Spica will perform the Ending Theme song, "Sayonara Namida".
Series synopsis:
The Pillars suddenly appeared above Earth, threatening all life. A god who called himself Odin came to the aid of humanity as it was driven to near complete defeat. To counter the Pillars, Odin declared a counterattack by bequeathing humanity with the battle maidens Walküres and the "herocraft" as their wings.
Several years later, the battle between humanity and Pillars rages on, with men supporting the Walküres as they soar through the treacherous skies to save the world.
Japan is no exception. Three Walküres confront the giant Pillar looming over sacred Mt. Fuji. Each Walküre is skilled, but each also has issues. And now, an ace pilot has arrived from Europe.
"Now is the time to fight back, humanity. The day of reckoning has arrived. The time of Ragnarok draws nears."
It was previously announced that Hibiku Yamamura will voice the series' main protagonist, Claudia Braford. Nene Hieda will voice Miyako Muguruma, M.A.O as Azuru Komagome and Sayaka Kikuchi as Sonoka Torai.

TV Anime Warlords of Sigrdrifa Teaser visual
TV Anime Warlords of Sigrdrifa
Slated for October 2020 broadcast
STAFF
Series Composition / Script: Tappei Nagatsuki
Original Character Design: Takuya Fujima
Concept and Research: Takaaki Suzuki
Director: Hirotaka Tokuda
Character Design: Takumi Tokota
3DCG: Graphinica
Music: Shigeo Komori, Hajime Hyakkoku
Animation Production: A-1 Pictures

CAST
Hibiku Yamamura as Claudia Braford
Nene Hieda as Miyako Muguruma
M.A.O as Azuru Komagome
Sayaka Kikuchi as Sonoka Torai
Ai Kayano as Rusalka Evereska
Mikako Komatsu as Lizbet Crown
Hitomi Ueda as Leyli Haltija
Yui Horie as Misato Honjo
Rina Hidaka as Nono Kazuura
Sumire Uesaka as Komachi Mikuri
---
Source: natalie

(c)戦翼倶楽部/909整備補給隊

Tags :