ANIPLUS is happy to present to you "Voices of Anime", featuring SPYAIR this time round!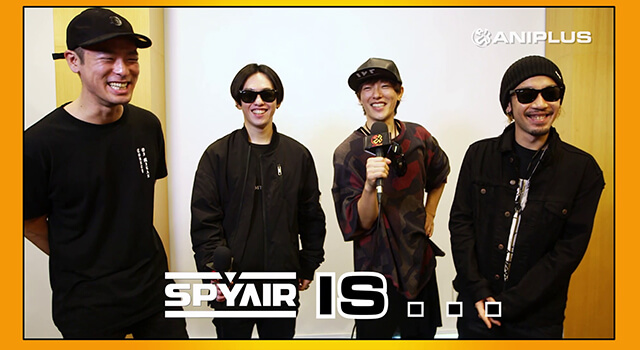 An anime is never complete without an opening or ending theme song.
SPYAIR is a Japanese rock band formed in 2005, which consists of Ike (vocalist), UZ (guitarist), Momiken (bass guitarist & leader), and Kenta (drummer).
They are known for singing many opening and ending theme songs, such as "Last Moment" for Bleach's 25th ending theme song, "Just One Life" for Samurai Flamenco's first opening theme song, and "I Wanna Be…" for Gintama's 21st opening theme song.
Watch the interview to know more about SPYAIR!
---
SPYAIR's Social Media:
Twitter: SPYAIRSTAFF
Instagram: SPYAIRSTAFF | i_k_e_spyair | uzspyair | momiken_spyair | kentaspyair
Facebook: SPYAIR 
YouTube: SPYAIR

Follow us for anime-related news: www.aniplus-asia.com/news

Tags :