Fall 2021 simulcast title VISUAL PRISON aired in 8 October, Friday 24:30 [23:30 id/th]. VISUAL PRISON is an original television anime collaboration between Aniplex, A-1 Pictures, and composer Noriyasu Agematsu (Senki Zesshou Symphogear, BanG Dream!).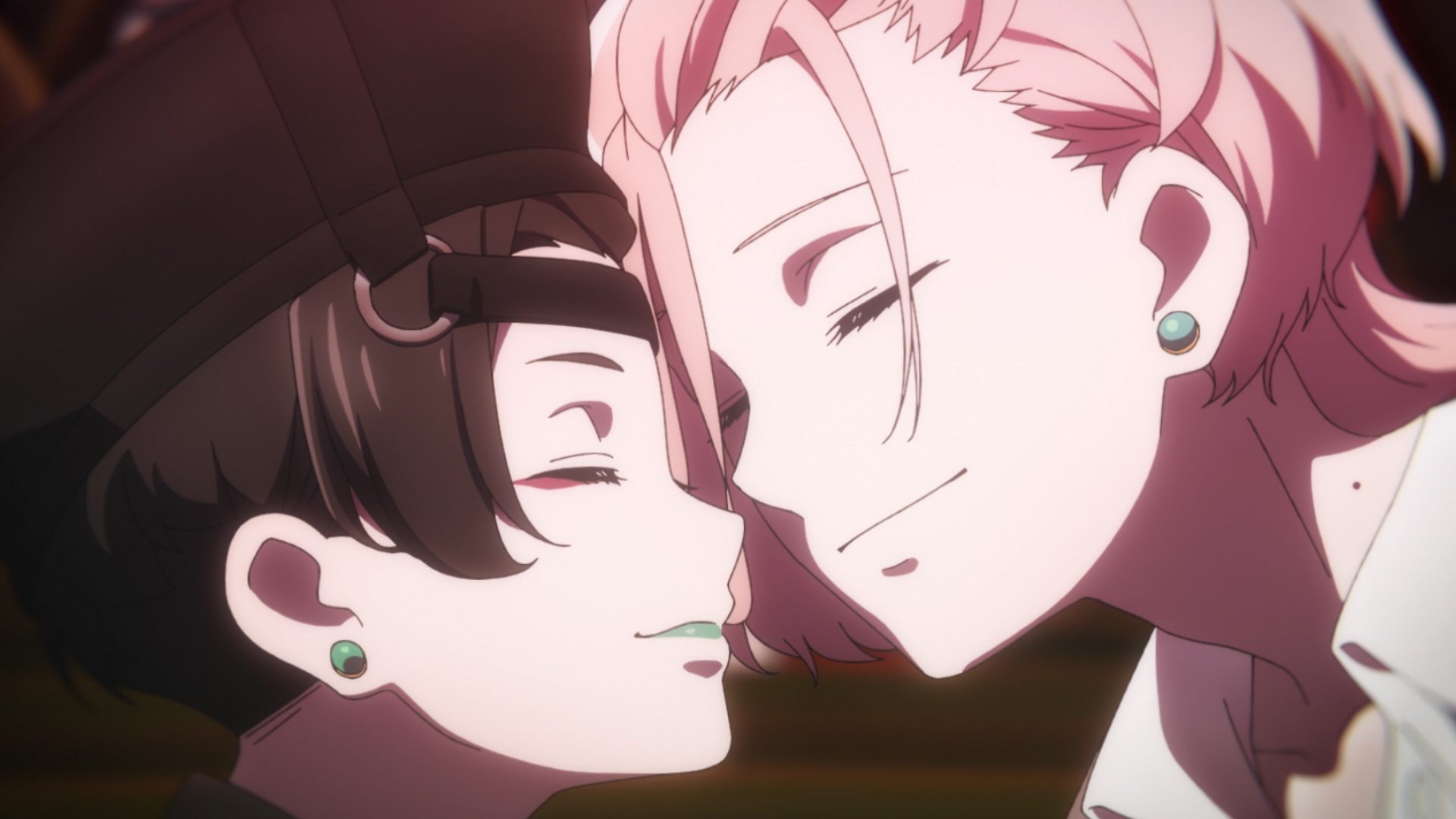 Several main staff of the original TV anime were interviewed as part of VISUAL PRISON's staff interview series, and here comes the third part with Chief Animation Directors Hiroshi Yako, Jinshichi Yamaguchi and Reina Kawasaki.
Q: Looking back, what were some memorable moments since the start of the production?
Yako: When the VISUAL PRISON project first started, it was so hectic that I barely remember anything. If I recall, it was snowing. Although the snow has already melted, it still is hectic as ever.
Yamaguchi: At first, the only material I received was from Ikumi Katagiri-san (Original Character Designer) and I only learned of vampires singing later on. The more I read the scenarios, the more I felt like I was being sucked into a whole new world.
The first meeting I attended was when I helped as a sub-designer. I remember clearly how the initial design for the first generation of ECLIPSE was complicated, but it ultimately turned out nicely.
Kawasaki: When I first received the offer, I only heard that there would be an original anime with handsome guys. I didn't expect that these handsome guys would be Visual Kei vampires (laughs). I have worked with Mr. Agematsu in past productions, and am happy to work with him again. I was sure the songs would be fantastic, and they did not disappoint!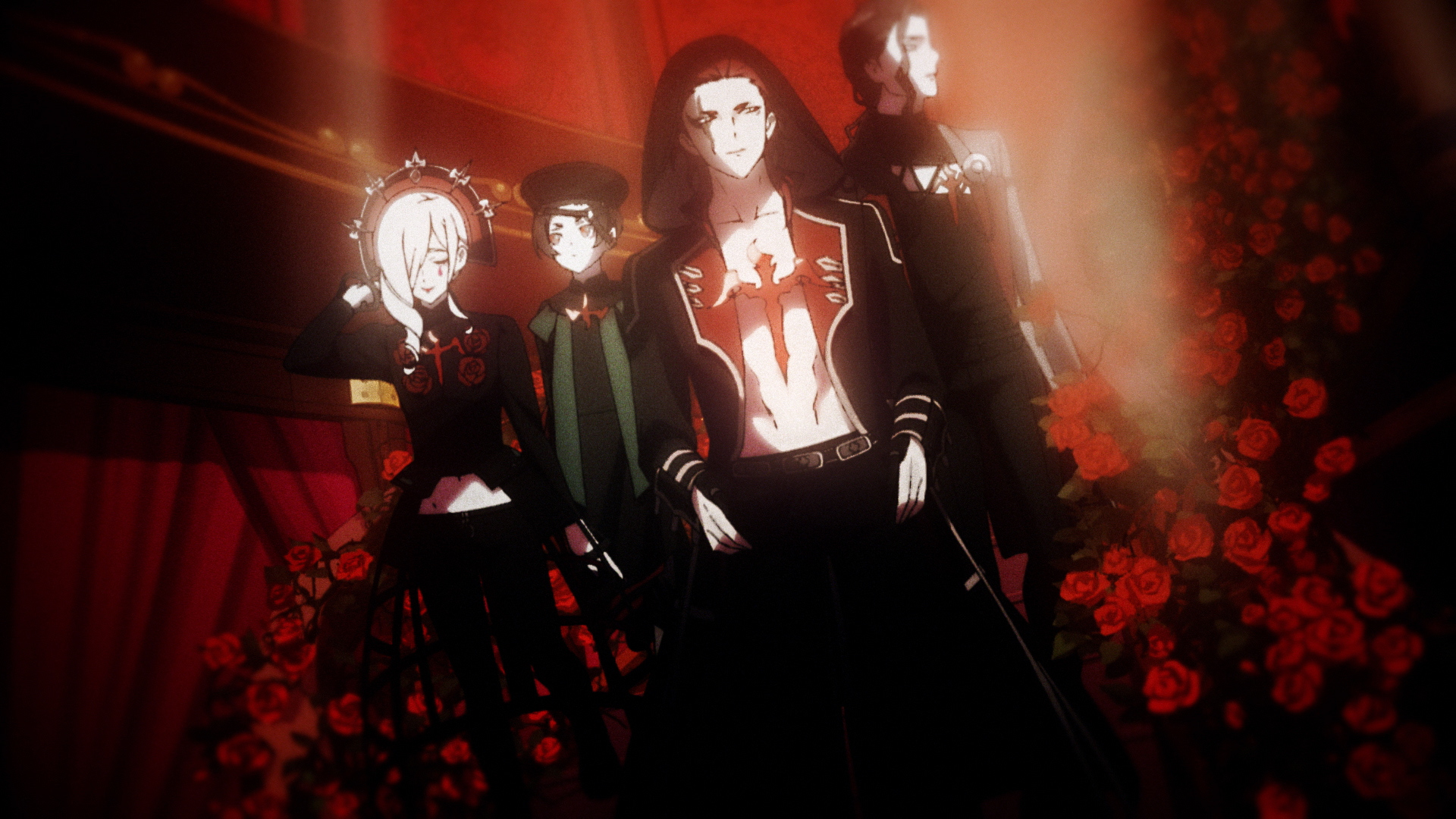 Q: As the animation director, what were some aspects you paid closer attention to?

Yako: To not be too critical about the other animators' drawings. No one likes a fussy superior who nitpicks every detail, so I hope they pay no mind to it while drawing.
Yamaguchi: The beauty in the characters' faces. Shiba-san (Anime Character Designer) had perfectly replicated Katagiri-san's designs, so I tried my best to stay close to the original design too. Perhaps Katagiri-san bore in mind to keep her linework simple for animation use, but it was honestly so refined that it was challenging to work with.
I tried my best to preserve their beauty in the anime, and I personally put more attention into lines on Guil and Eve's collarbone to their shoulders.
Kawasaki: Even though it was my first time being a chief animation director, I was paired with other directors with much more experience. Hence, I couldn't use my inexperience as an excuse and just did the best I could. I hope that everyone would enjoy our work.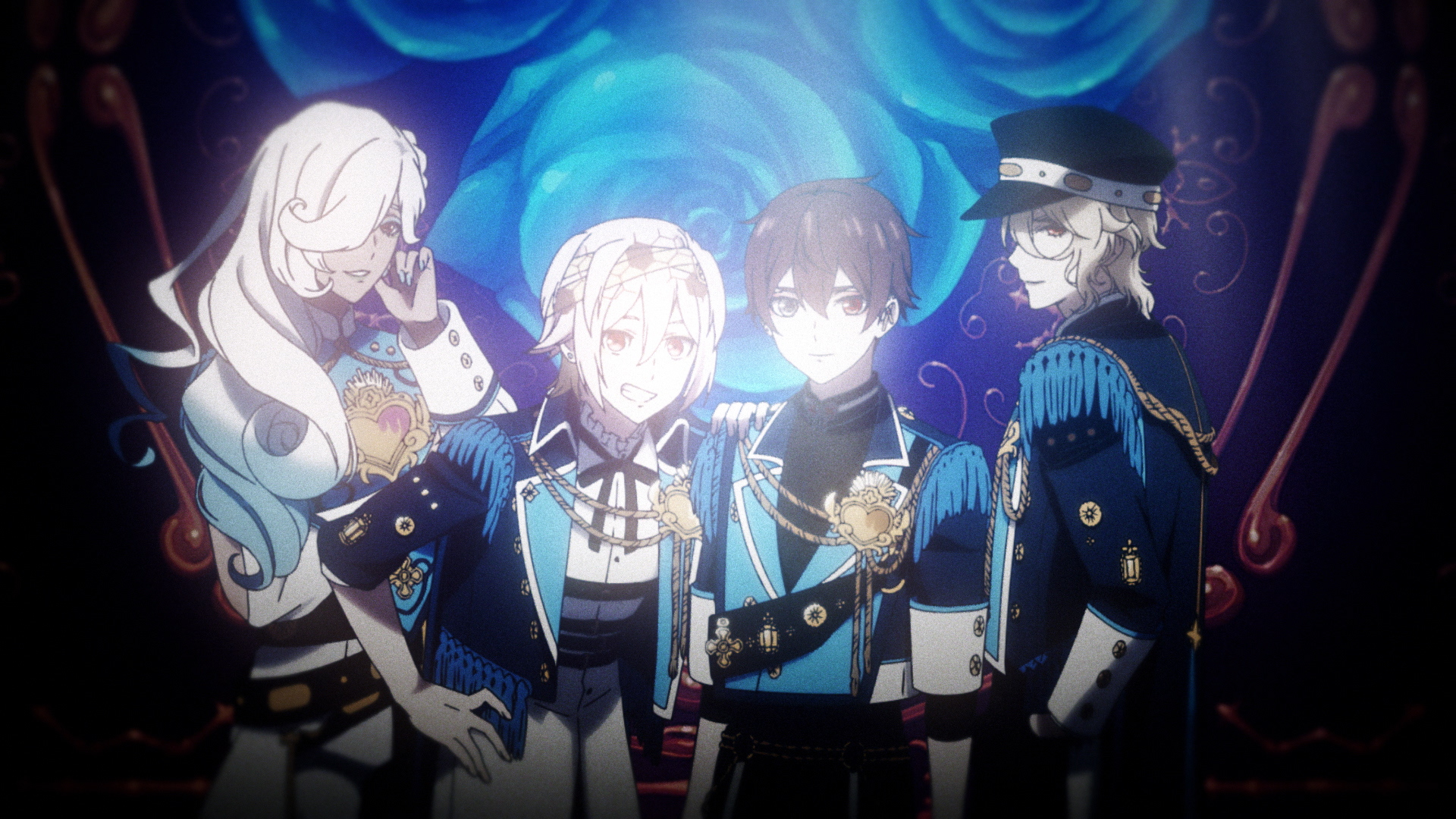 Q: Which group are you most interested in?
Yako: LOS†EDEN. As the name literally translate to "lost paradise" (or paradise lost), surely something erotic went down.
Yamaguchi: All of them are good, but I personally favor ECLIPSE. They're just so mysterious that you'd be drawn to learn more about them. They pridefully look down upon their surroundings while putting themselves on a pedestal. However, Dimitri drinks champagne naked at home, and Hyde casually accepts that. The two seem really close.
Kawasaki: Since they appear a lot in the episodes I was in charge of, O★Z holds a special place in my heart! Their clothes are very blue-themed, and it's so beautiful; I love them. I look forward to seeing how O★Z will develop from here on out.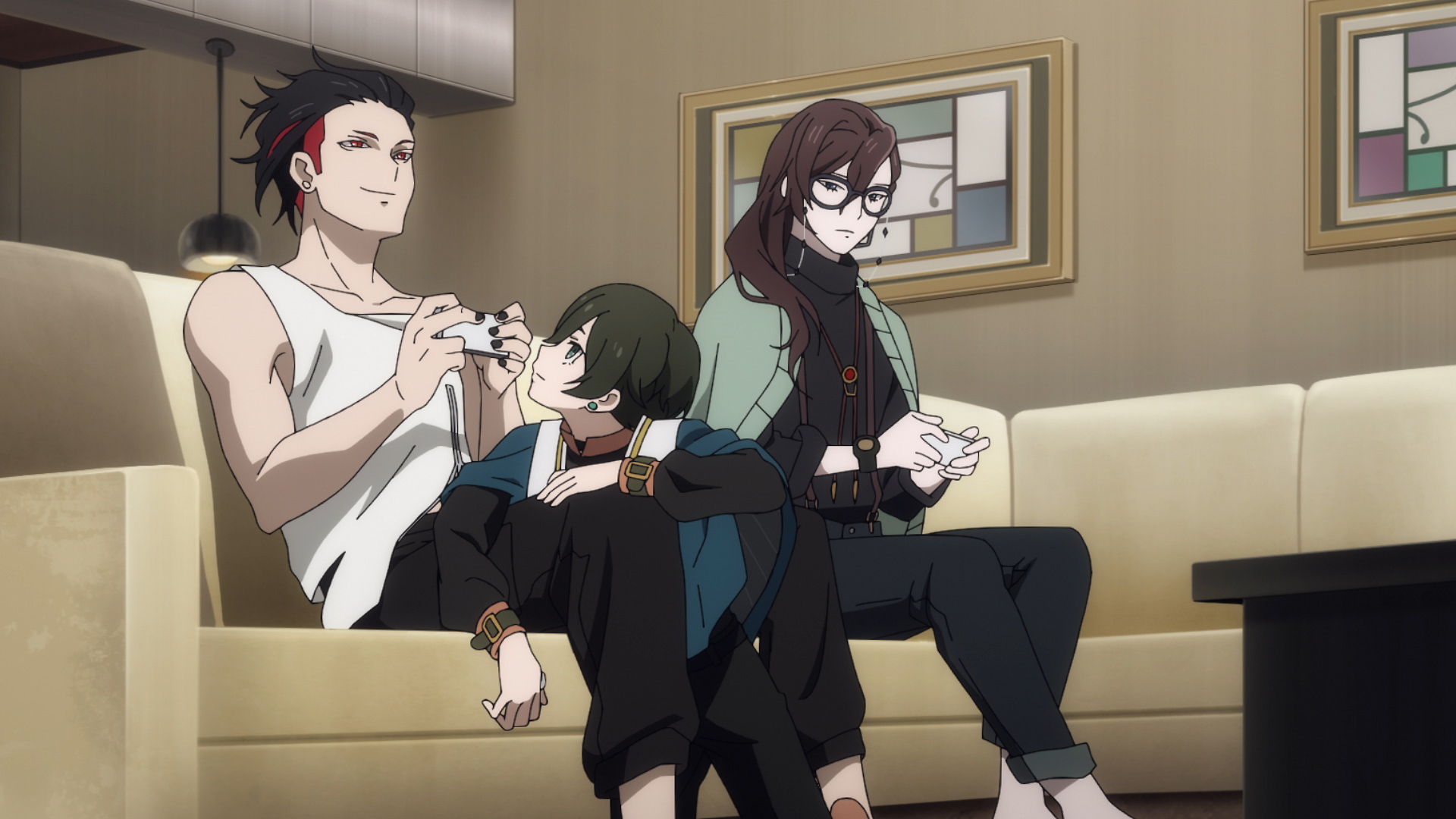 Q: Please share with us a scene that left a great impression on you!
Yako: The fact that Pannya has 2 tails. Maybe it looks as though there are 2 tails because it's wagging its tail so quickly.
Yamaguchi: It is a scene from episode 6. It was drawn by a very skilled key animator, and it's turned out to be a really impactful scene.
Kawasaki: A scene in the second half of Episode 3 where Jack shouted, "Will you quit it? 'Big Brother! Big Brother! Big Brother!'".
I loved that scene so much that I went directly to the person in-charge of that scene and told them how much I loved it (laughs). The way his rage was portrayed was truly spectacular…

Q: What is "beauty" to you?
Yako: Dogs. They're such pure and beautiful beings; it puts mankind to shame.
Kawasaki: I love going for walks and exploring places with my SLR camera.
Traveling to places I've never been before exposes me to all kinds of new scenery and it's captivating to see the nature unfold before me. To me, those scenic views are the definition of "beauty". They're really gorgeous…
I am still not skilled enough to fully capture its "beauty," but I hope to do so one day.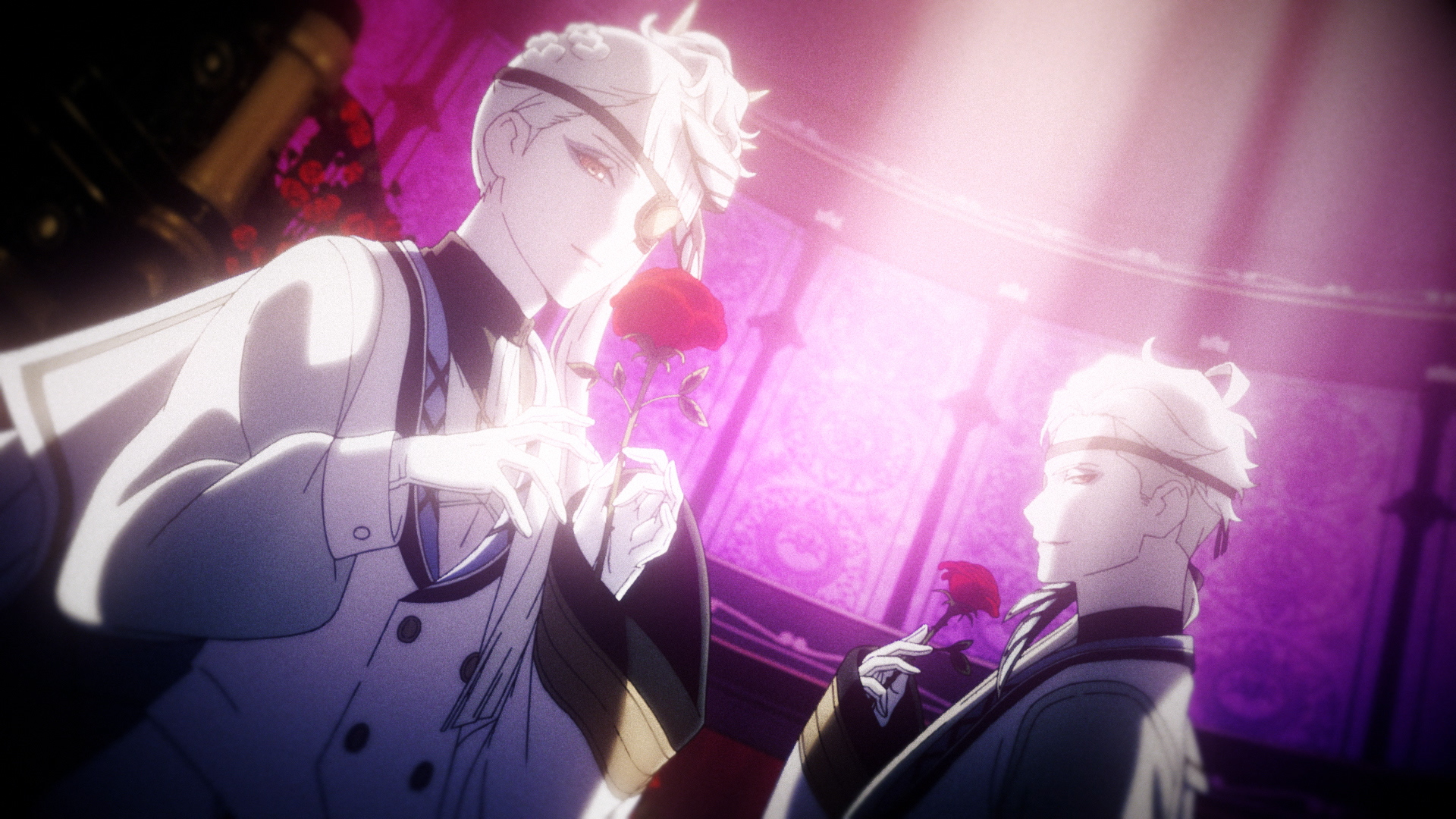 Q: Please tell us some highlights of episode the series, and leave a message for the viewers of "VISUAL PRISON"!
Yako: In recent years, there has been more ways to enjoying an anime than just watching it, such as the music, voice actors, and merchandises as well. I hope everyone would enjoy the series in their own way.
Yamaguchi: A refreshing anime with vampires singing in battle. We are still halfway through, so be sure to catch the development from here on out. I hope everyone enjoys it.
Kawasaki: The staff has done trial and error just to make sure we produced the best outcome possible. The show gets more exciting as the story progresses, so I hope everyone will look forward to it! Thank you for watching, as always! I'm always motivated by everyone's feedback. Thank you so much…!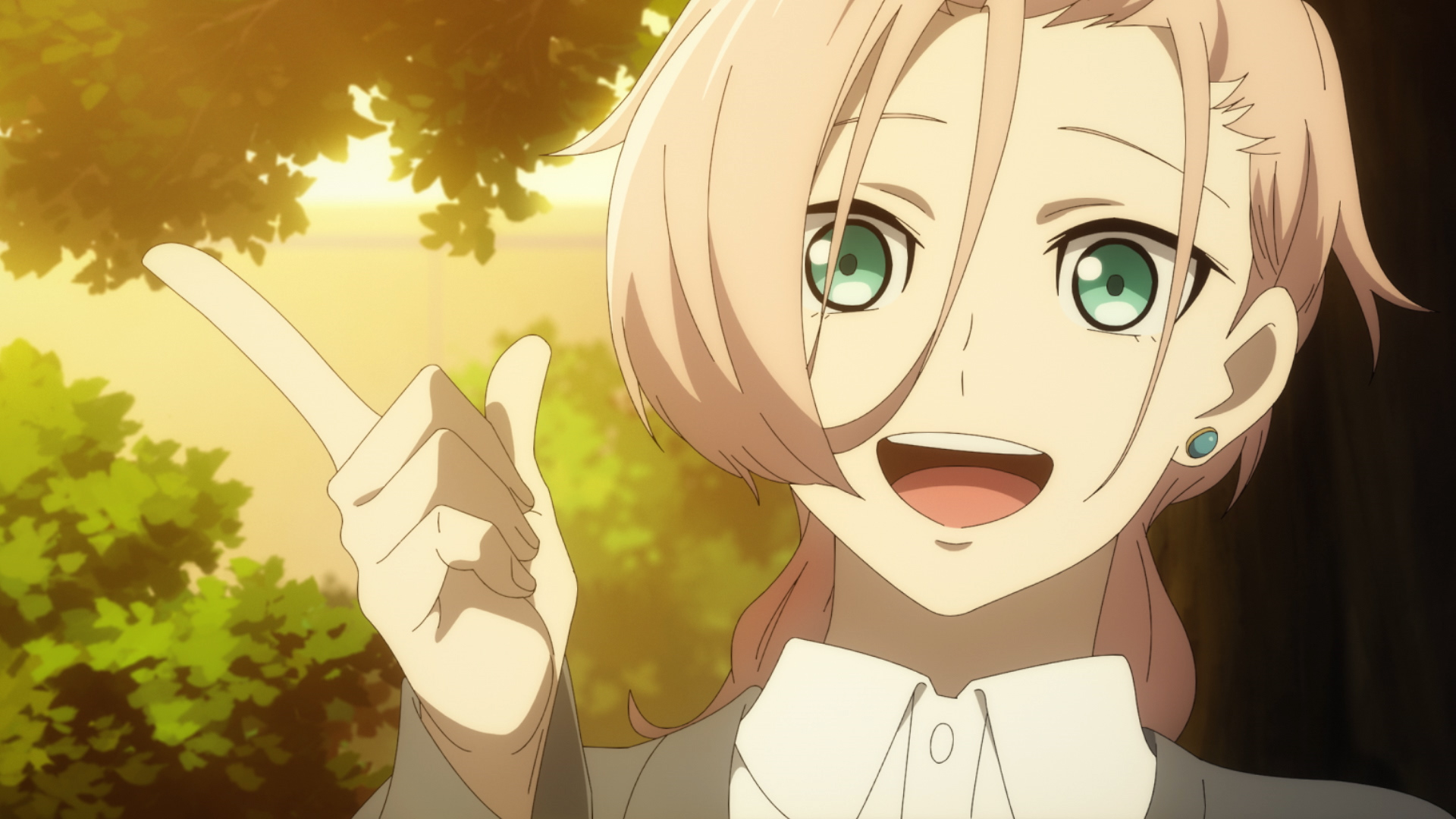 VISUAL PRISON is simulcasting this Fall, from 8 October 2021 on ANIPLUS Asia in Southeast Asia.
---
VISUAL PRISON Official website: visualprison.com

Follow us for anime-related news: www.aniplus-asia.com/news

©Noriyasu Agematsu,Afredes/Project VP

Tags :