Additional cast—Ryohei Kimura, Kenichi Suzumura and Daisuke Ono— has been announced for the upcoming TV anime Uramichi Onii-san.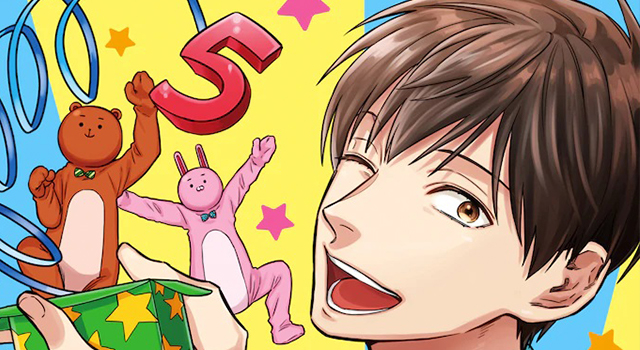 Uramichi Onii-san is a manga series written and illustrated by Gaku Kuze. The manga's story revolves around Uramichi Omota, a 31-year-old man who guides viewers through physical exercises on the educational program "Maman to Together". Uramichi Omota has two sides to his personality—Despite his fresh and upbeat personality on the show, he is actually slightly emotionally unstable. The manga portrays the "dark side" of working life for young adults.
A commemorative PV was also revealed along with the announcement:
The PV shows the main cast for the anime: Hiroshi Kamiya as Uramichi Omota, Tomokazu Sugita as Tobikichi Usahara, Yuichi Nakamura as Mitsuo Kumatani, Mamoru Miyano as Iketeru Daga and Nana Mizuki as Utano Tadano.
Furthermore, additional cast Ryohei Kimura, Kenichi Suzumura and Daisuke Ono have been announced.
It has also been announced that the TV anime will adapt the song where Iketeru onii-san and Utano onee-san performs together, which means a new song performed by the powerful seiyuu-anisong-artiste duo, Nana Mizuki and Mamoru Miyano.
TV Anime Uramichi Onii-san Information
Slated for 2020 release
STAFF
Original Creator: Gaku Kuze
Director: Nobuyoshi Nagayama
Series Composition: Touko Machida
Character Design: Mizuki Takahashi
Sound Director: Kisuke Koizumi
Music: Kei Haneoka
Animation Production: Studio Blanc

CAST
Hiroshi Kamiya as Uramichi Omota
Tomokazu Sugita as Tobikichi Usahara
Yuichi Nakamura as Mitsuo Kumatani
Mamoru Miyano as Iketeru Daga
Nana Mizuki as Utano Tadano
Ryohei Kimura as Hanbee Kikaku
Kenichi Suzumura as Saito Uebu
Daisuke Ono as Matahiko Nekota
---
Follow us for more anime-related news: https://www.aniplus-asia.com/news

Source: natalie

(c)久世岳/一迅社

Tags :