The key visual and PV for Hajime Isayama's Attack on Titan The Final Season have been revealed.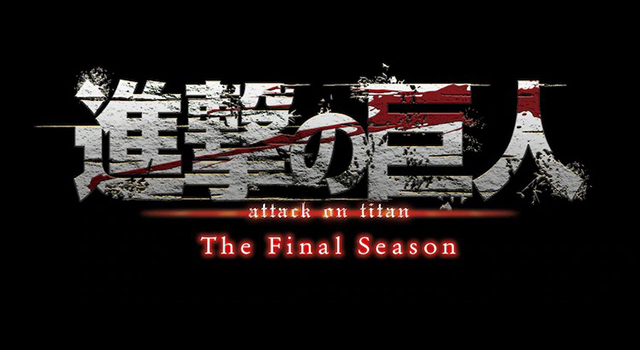 In addition to the visuals, it has been announced that animation studio MAPPA and a new wave of staff will be in-charge of the animation for the final season, with Yuichiro Hayashi serving as director.
"Thank you WIT STUDIO!!" Illustration from Hajime Isayama
Furthermore, it has been announced that before the broadcast of the final season, a compilation film of the entire Attack on Titan series, Attack on Titan ~Chronicle~ will show on Japanese theatres from 17 July.
Check out Attack on Titan Final Season's PV:
Attack on Titan ~Chronicle~ PV:
Isayama-sensei, Yuichiro Hayashi, Tetsuro Araki (Director of S1, Chief Director for S2 and 3), MAPPA's representative Gaku Otsuka and WIT STUDIO's representative George Wada have provided their comments.
Hajime Isayama (Original Creator)
"The whole of the Attack on Titan series has been animated. A big thank you to everyone who have been supporting the series all this while. It has been over a decade since the serialization began, and I am extremely grateful towards Director Araki and the staffs of WIT STUDIO who have given me so many precious memories! I look forward to creating more wonderful memories with Director Hayashi, the staff of MAPPA and the Attack on Titan series!"
Yuichiro Hayashi (Director of The Final Season)
"I will serve as director the the final season of Attack on Titan. I'm extremely nervous since I'm participating midway and not to mention, it's such a huge title. With Director Araki's (Studio WIT) help, we have come this far with our preparations. The quality of the whole series, and not to mention all the passion that has been poured in—I will do my utmost best to preserve them while taking up the baton!
Please look forward to the finale of Attack on Titan!!"
Tetsuro Araki (Director of S1, Chief Director for S2 and 3)
"A wonderful line-up with MAPPA and Director Yuichiro Hayashi will take up the baton to continue working on our precious Attack on Titan series. It has been a while since we started our discussions and preparations. I have no doubts that it will turn out splendid!
We're looking forward to the continuation of Eren's journey as well!"
Gaku Otsuka (MAPPA's representative)
"Attack on Titan is well-loved by many fans.
We have taken up the baton from the distinguished animation studio and creators of the series, and we will do our utmost best to create something worthy of being the 'FINAL'.
We will work and enjoy to our fullest in creating this final battle."
George Wada (WIT STUDIO's representative)
"Attack on Titan The Final Season has finally been announced!!
Preparations took a long time, so above anything else, I am really glad that we have come this far. With the best story and the foundation we have built, the best team will bring you The Final Season.
I feel nothing but anticipation. Everyone, please look forward to it!!"
TV Anime Attack on Titan The Final Season
STAFF
Original Creator: Hajime Isayama (Bessatsu Shonen Magazine Serialization / Kodansha)
Director: Yuichiro Hayashi
Series Composition: Hiroshi Seko
Character Design: Tomohiro Kishi
Chief Animation Director: Daisuke Niinuma
Effect Animation Director: Satoshi Sakai, Taichi Furumata
Color Design: Ayako Suenaga
Art Director: Kazuo Ogura
Screen Design: Yusuke Tannawa
3DCG Director: Takahiro Uezono
Photography Director: Shigeki Asagawa
Editor: Masato Yoshitake
Sound Director: Masafumi Mima
Music: Hiroyuki Sawano / KOHTA YAMAMOTO
Sound Effects: Naoto Yamaya (SOUND BOX)
Sound Production: Techno Sound
Animation Producer: Masato Matsunaga
Animation Production: MAPPA
CAST
Yuki Kaji as Eren Yeager
Yui Ishikawa as Mikasa Ackerman
Marina Inoue as Armin Arlert
Hiro Shimono as Connie Springer
Yu Kobayashi as Sasha Blouse
Shiori Mikami as Historia Reiss
Kisho Taniyama as Jean Kirstein
Yoshimasa Hosoya as Reiner Braun
Romi Park as Hans Zoe
Hiroshi Kamiya as Levi
Takehito Koyasu as Zeke
---
Attack on Titan Season 1 first aired on ANIPLUS, across Southeast Asia, back in 2014 and Season 2 was simulcasted from April to July 2017.
The first half of Attack on Titan Season 3 began simulcast from July to Oct 2018 and the second half ran from April to July 2019.
---
Follow us for more anime-related news: https://www.aniplus-asia.com/news

Source: natalie

(c)諫山創・講談社/「進撃の巨人」製作委員会

Tags :