On 12 May 2020, seiyuu Tomoaki Maeno and Mikako Komatsu have announced their marriage.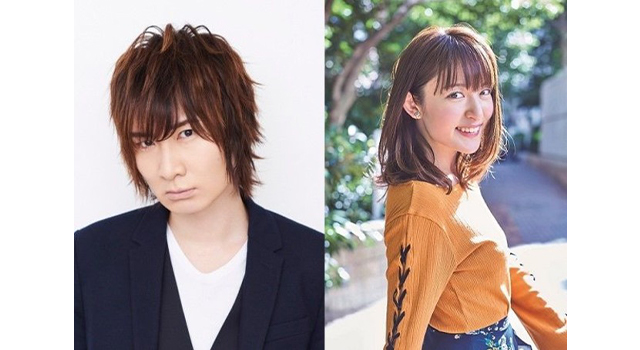 The couple both made the announcement on their official Twitter accounts and have also left their comments via their agencies, Arts Vision and Hirata Office, respectively.
In Maeno's comment, he mentions that he "respects her (Komatsu) as both a person and an actor", and here's his message to all fans and supporters:
"Up till now, and even right now, I have created bonds with so many characters and works, and this is all thanks to the support of many people. Not forgetting my grateful feelings towards my supporters, roles and creators, I will continue to treat my work with utmost sincerity and work hard."
On the other hand, Komatsu mentions that she "respects the way he treats his work, how he cares for those around him, how he treats all characters with dignity and his sense of humor at workplaces". With "mutual respect and utmost sincerity towards each other", she also mentions that she wishes to "build a family where we can always be ourselves".
Here's Komatsu's message to all fans and supporters:
"Although we are still inexperienced in various ways, I will treasure every bond forged up till now and from now on. With my feelings with gratefulness and love towards different works, I will continue to work hard to bring you the best. Thank you so much for your continued support.
The prolific seiyuus have co-acted in titles such as Aoharu x Machinegun, Fairy Gone, Dr. Stone, and Tales of Zestiria.
Tomoaki Maeno is known for roles such as Hak in Akatsuki no Yona, Hokuto Hidaka in Ensemble Stars!, White Blood Cell in Cells at Work!, Pain in Naruto, and many more.
Mikako Komatsu is known for her roles such as Neko in K, Saika Totsuka in Oregairu, Seishiro Tsugumi in Nisekoi, Izumi Shimomura in Ajin, and many more.
Our heartfelt congratulations to the newlyweds~!
---
Follow us for more anime-related news: https://www.aniplus-asia.com/news

Source: Anime!Anime!, Maeno Tomoaki's Twitter, Mikako Komatsu's Twitter

Tags :