A new key visual and promotional view featuring the battle scenes and theme song of upcoming TV anime The God of High School have been revealed.

Key Visual of TV Anime The God of High School

The newly-released key visual features the main protagonist Jin Mori and other characters Han Daewi and Yoo Mira in a battle against someone.
The latest PV introduces the TV anime's characters with a few action scenes, coupled with the Opening Theme "Contradiction (feat. Tyler Carter)" by KSUKE and the Ending Theme "WIN" by CIX.
The story of The God of High School revolves around Jin Mori, a high schooler who claims to be the strongest. Mori is invited to "God of High School", a tournament to determine the world's strongest high schooler. To become stronger, he takes on the strongest fighters of the world.
Check out the latest PV: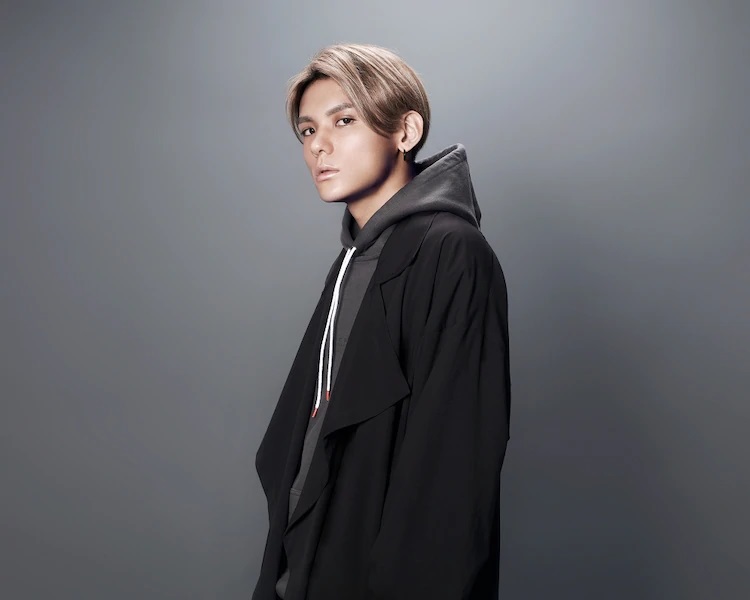 KSUKE to perform the Opening Theme "Contradiction (feat. Tyler Carter)"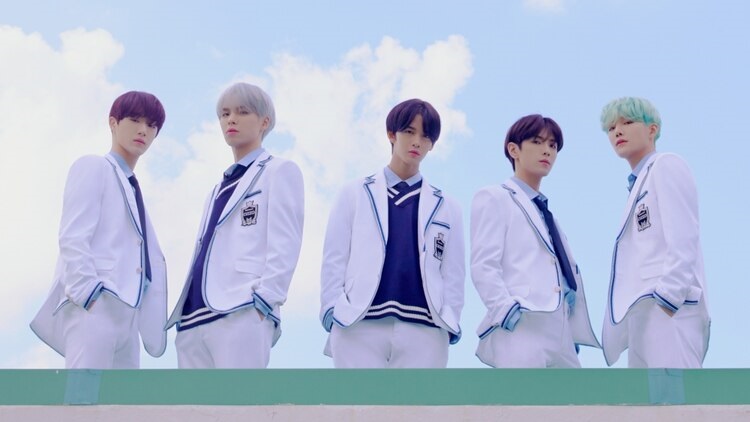 CIX to perform the Ending Theme "WIN"
The teaser visuals and PV were released earlier in April: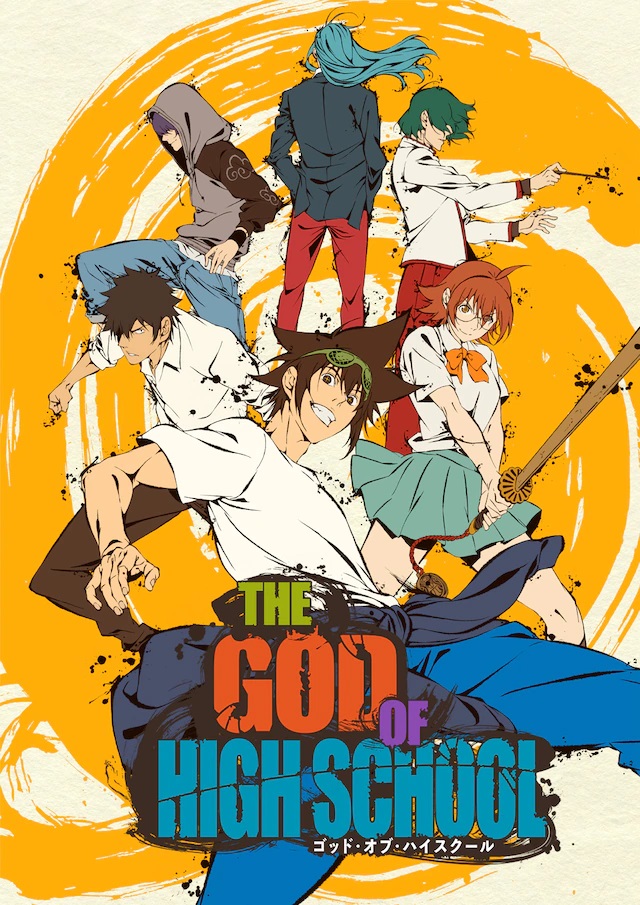 Teaser Visual for TV Anime The God of High School
Synopsis (from WEBTOON)
"It all began as a fighting tournament to seek out for the best fighter among all high school students in Korea. Jin Mo-ri, a Taekwondo specialist and a high school student, soon learns that there is something much greater beneath the stage of the tournament."
TV Anime: The God of High School
Slated for 6 July 2020 broadcast

Staff
Original Creator: Yongjie Park
Director: Park Seong-Hu
Series Composition: Kiyoko Yoshimura
Character Design: Manabu Akita
Art Director: Kuniko Iwatani / Sachiko Nishiguchi
Color Design: Ami Kutsuna
Director of Photography: Shigeki Asakawa
Editor: Satoru Aihara
Music: Arisa Okehazama
Sound Director: Kisuke Koizumi
Sound Effects: Katsuhiro Nakano
Music Producer: Tateki Kobayashi
Animation Production: MAPPA
Planning: SOLA ENTERTAINMENT
Production: Crunchyroll Production
Main Cast
Tatsumaru Tachibana as Jin Mori
Kentaro Kumagai as Han Daewi
Ayaka Ohashi as Yoo Mira
Daisuke Namikawa as Park Mujin
Yuki Kaida as Judge O
Asami Tano as Judge P
Kenji Hamada as Judge Q
Chikahiro Kobayashi as Judge R
Tomokazu Seki as Judge T

…and more
---
Follow us for more anime-related news: https://www.aniplus-asia.com/news

Source: natalie

(c)2020 Crunchy Onigiri, LLC Based on the comic series The God of High School created by Yongje Park and published by WEBTOON

Tags :