The teaser visual, video and additional cast of animation film of Sailor Moon Eternal Part 1 by Naoko Takeuchi has been revealed.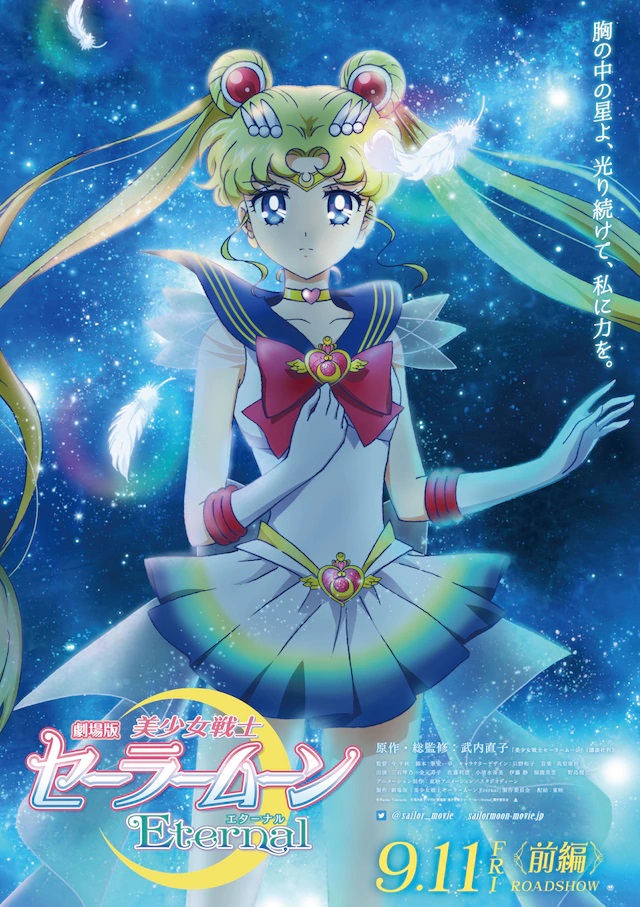 The teaser visual features Super Sailor Moon lit by the moonlight, with the universe as the background.
The teaser video kicks off with the opening sequence of TV anime series in the 90s, along with the iconic "Moonlight Densetsu" playing in the background while the gallant Sailor Guardians face their destinies and fight. The story's crucial scene of Usagi and Chibi-Usa's encounter with Helios was also featured.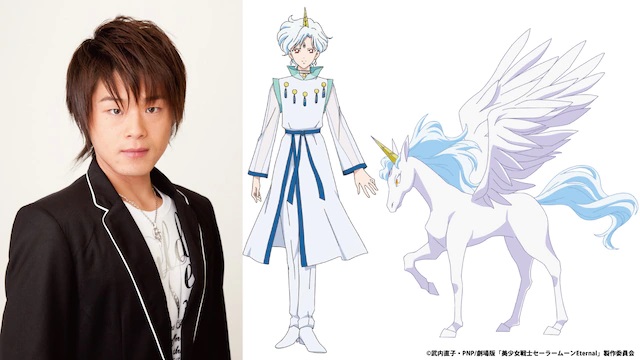 Yoshitsugu Matsuoka will play the key character to the movie, Helios.
Here's Matsuoka's comment for his role as Helios:
"I've known Sailor Moon since I was a kid, so when I heard the news, I was surprised but at the same time touched. I also had a flashback and many other feelings, so much that I didn't know what I was feeling anymore. To put it in a phrase — I'm extremely happy!
The impression I have of Helios: he's like a glass work-like transient being that'll shatter with just a touch, and one who holds strong to his belief. As I prepared for the recording sessions, having read through the life that Helios lived and the world of Sailor Moon, the usual 'voice' spoke to me, telling me that 'Yoshitsugu, you can do this. Let's approach the role naturally' and with that, I was able to comfortably put in my best.
No compromising; I have done my utmost as I always have, so please enjoy the story to your fullest."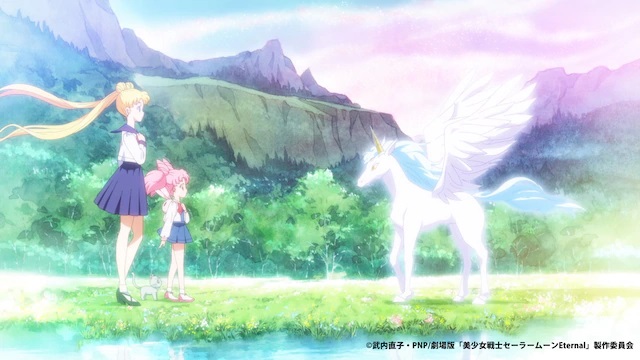 The movie is scheduled for release in Japan on 11 September 2020. The movie serves as the fourth season of the Sailor Moon Crystal TV anime series, covering the Dead Moon Arc. The story begins when a Pegasus named Helios suddenly appears before Usagi Tsukino and Chibi-Usa on the day of the largest total solar eclipse of the century, seeking help.
The manga's original creator, Naoko Takeuchi will serve as the film's supervisor, with Chiaki Kon as Director, Kazuyuki Fudeyasu handling the scripts and Kazuko Tadano as the character designer.
Sailor Moon Eternal Part 1
Staff
Original Creator / Chief Supervisor: Naoko Takeuchi [Pretty Guardian Sailor Moon] (Kodansha)
Director: Chiaki Kon
Script: Kazuyuki Fudeyasu
Character Design: Kazuko Tadano
Animation Production: Toei Animation, Studio DEEN
Cast
Kotono Mitsuishi, Hisako Kanemoto, Rina Sato, Ami Koshimizu, Shizuka Ito, Misato Fukuen, Kenji Nojima and more…
---
Follow us for anime-related news: www.aniplus-asia.com/news

Tags :