The BanG Dream! franchise has announced three upcoming films after the airing of BanG Dream! Season 3's final episode. "Episode of Roselia" will be a 2-part film project which will be released across 2021. A third film "Poppin'Dream!" is slated for 2022.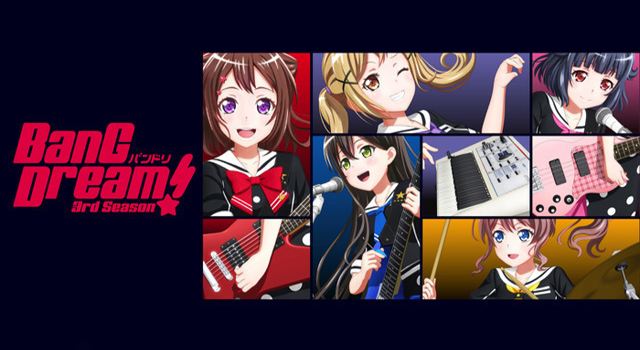 The first season and OVA of the BanG Dream! anime series was aired back in 2017, followed by the second season in 2019 and third season in 2020 March.
3D Animation studio SANZIGEN will continue to produce the animation for the announced films.
The 2-part project for "BanG Dream! Episode of Roselia", titled "I: Yakusoku" and "II: Song I am" respectively, will be released in 2021, while "BanG Dream! Poppin'Dream!" is slated for a 2022 release.
Check out the announcement video here:
The official websites for the film projects have also been revealed:
BanG Dream! Episode of Roselia: https://roselia-movie.bang-dream.com/
BanG Dream! Poppin'Dream!: https://popipa-movie.bang-dream.com/
---
Follow us for anime-related news: www.aniplus-asia.com/news

Tags :