Voice actor unit Run Girls, Run! will release their new single "Break the Blue!!" on 6 February 2019.
The song will serve as the theme song for the upcoming TV anime series Girly Air Force, which is scheduled to broadcast in January 2019. This was announced during the final day of their live tour at Stellar Ball Shinagawa on 10 November.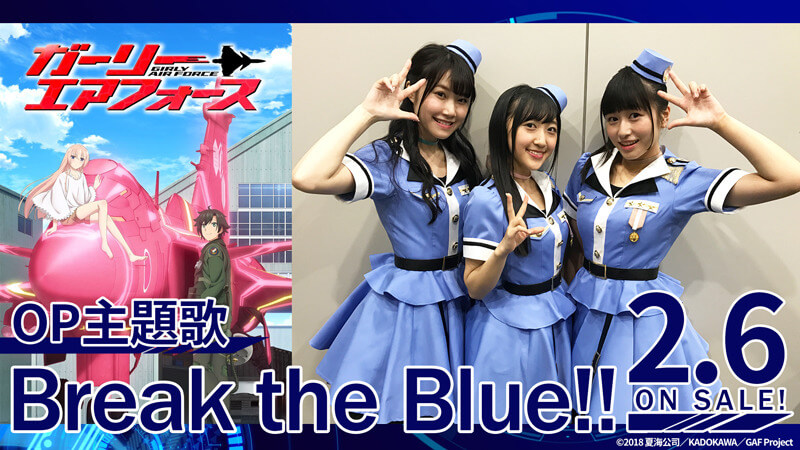 Run Girls, Run! is a three-member unit comprising Koko Hayashi, Yuka Morishima and Nanami Atsugi, who were winners from "avex x 81 Produce Wake Up, Girls! AUDITION 3rd Anisong Vocal Audition" in 2017. They made their voice acting debut in the TV anime series Wake Up, Girls! New Chapter.
ANIPLUS Asia broadcast and simulcast the two seasons of Wake Up, Girls! respectively: Wake Up, Girls in 2014 and Wake Up, Girls, New Chapter in 2017.
---
Follow us for anime-related news: www.aniplus-asia.com/news

Source: Mantan Web

Tags :