Genre: Drama, MusicEpisodes: 12Rated: Rated 13
Green Leaves Entertainment is a tiny production company on the verge of going out of business in Sendai. In danger of having zero talent, the president Tange hatches an idea of producing an idol group. On the brash president's orders, the dissatisfied manager Matsuda heads out to scout raw talent.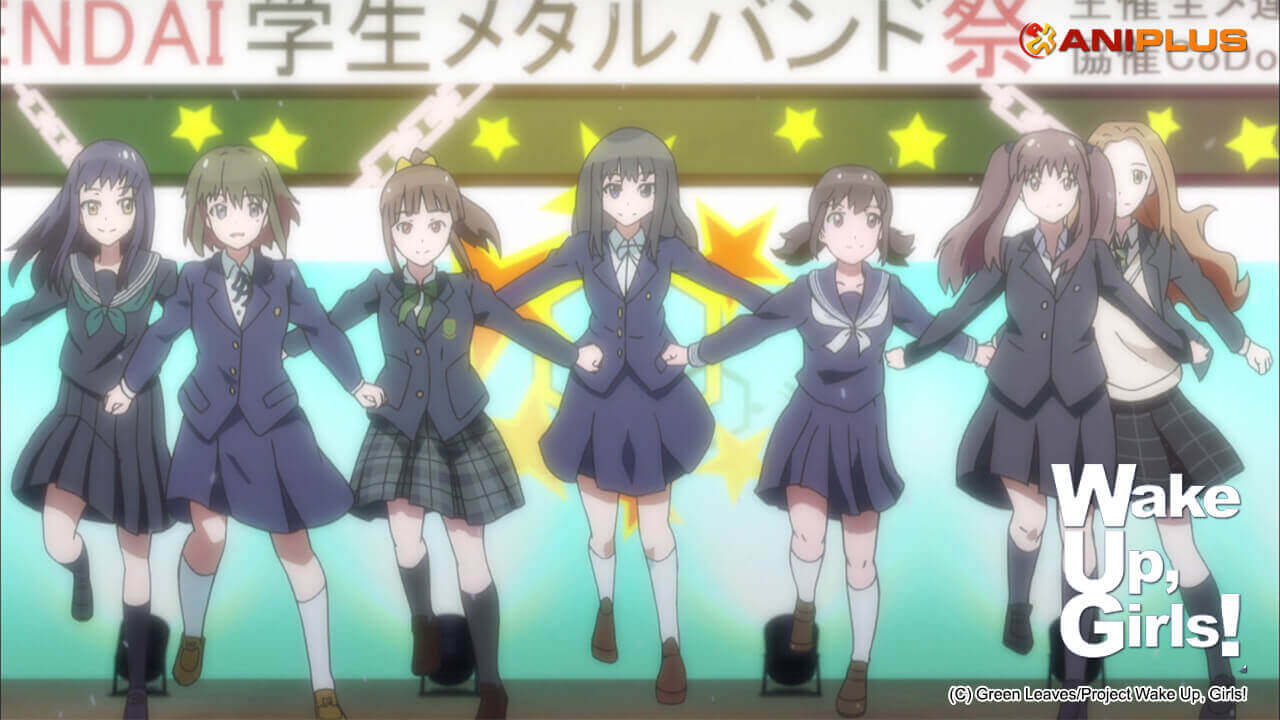 EPISODES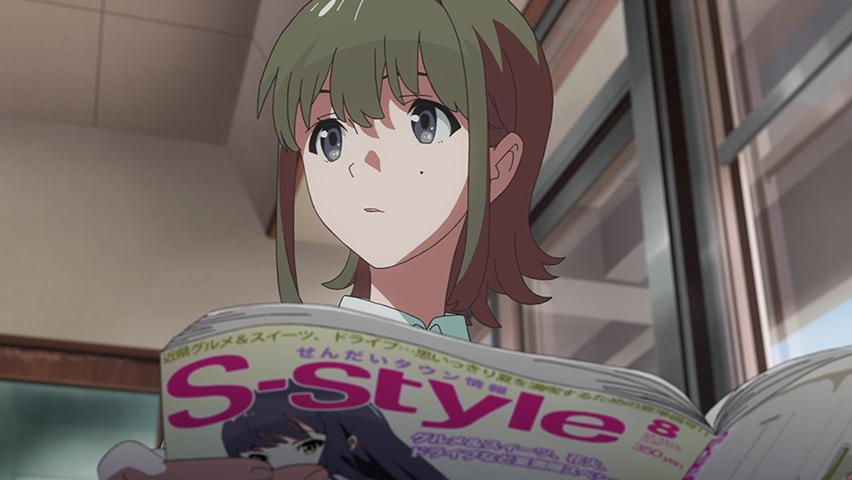 #0 Wake Up, Girls! Seven Idols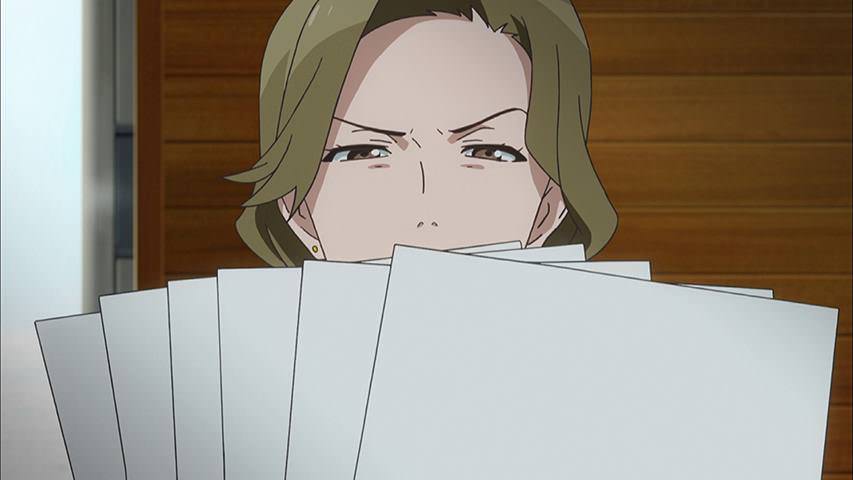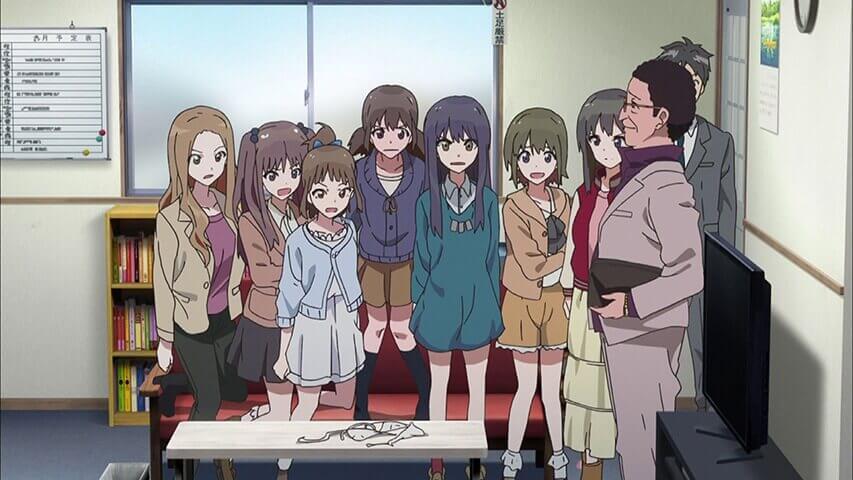 #2 The Girls on the Stage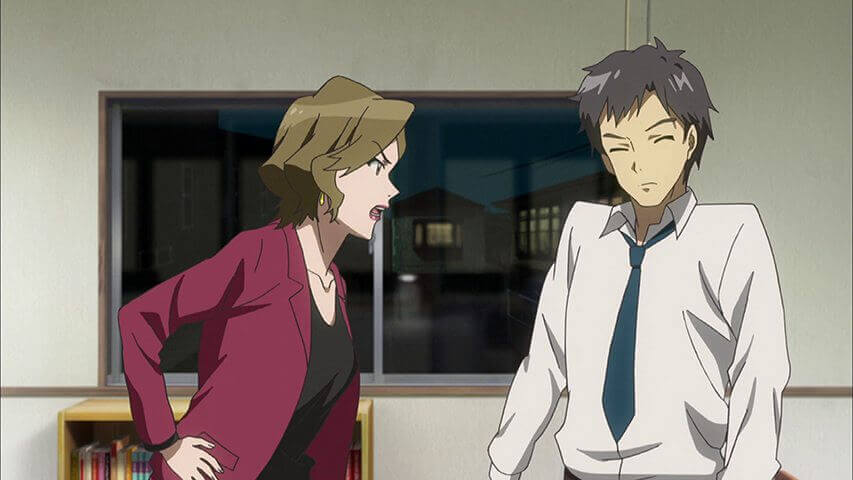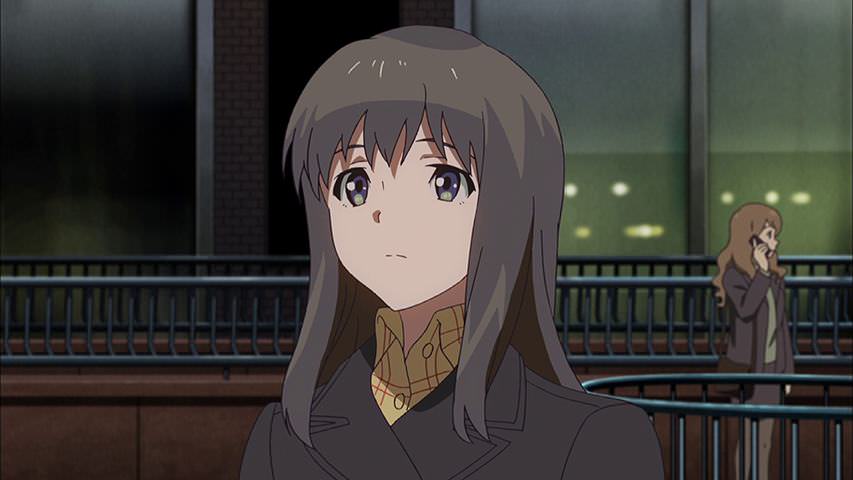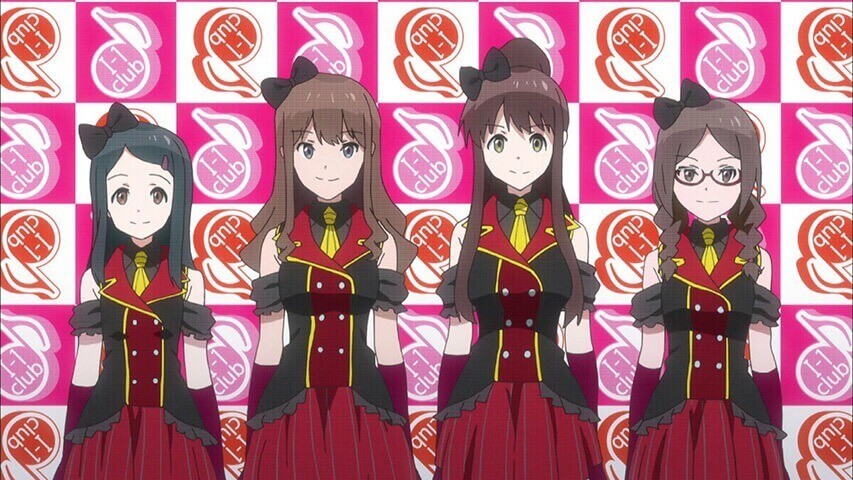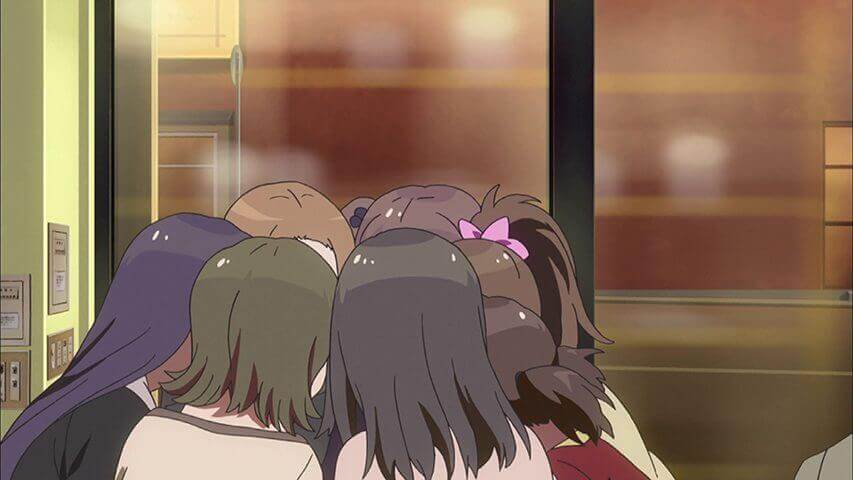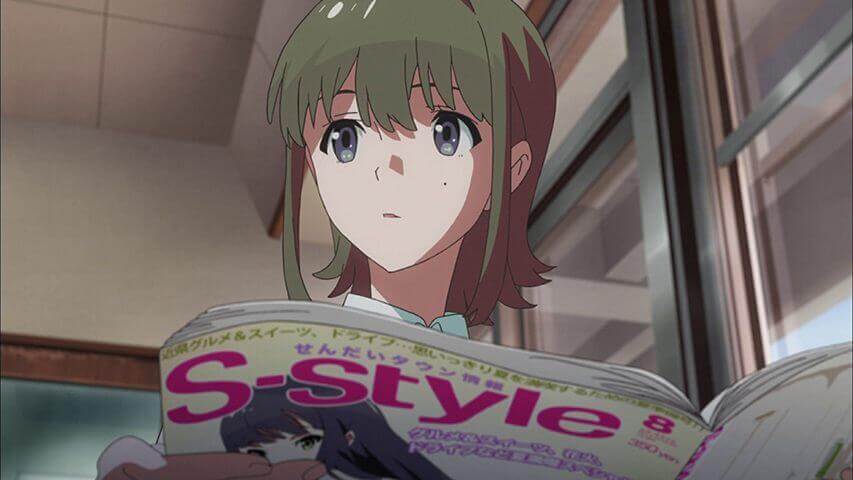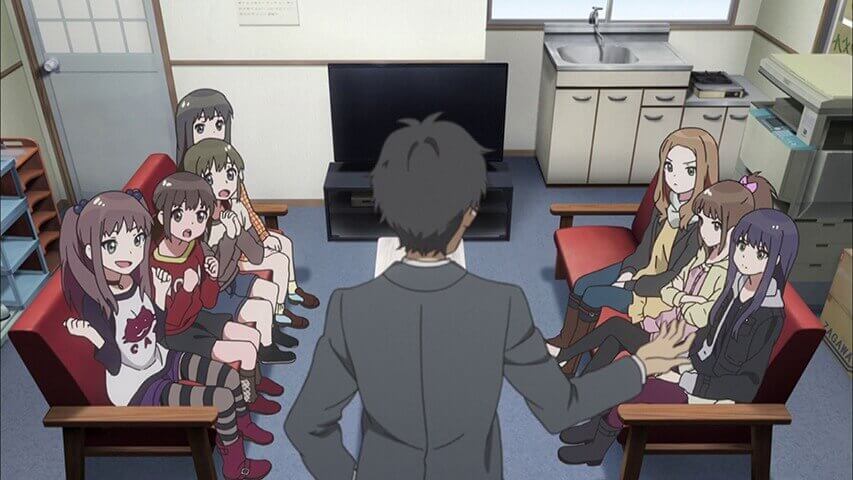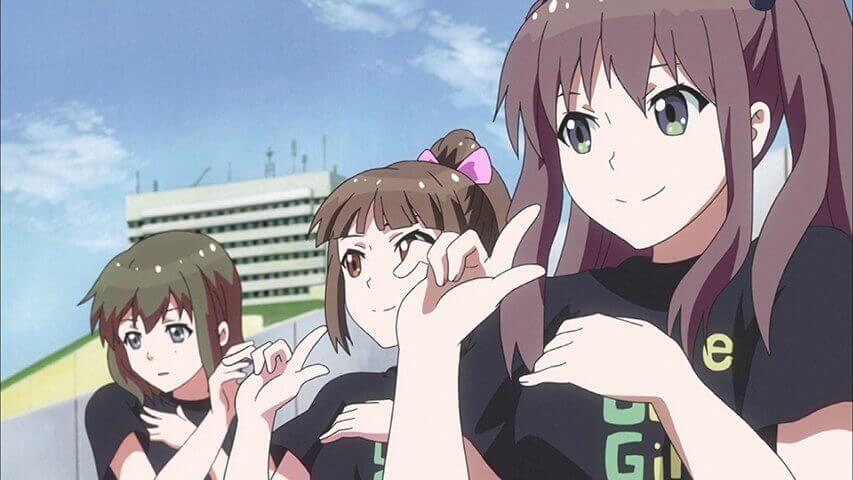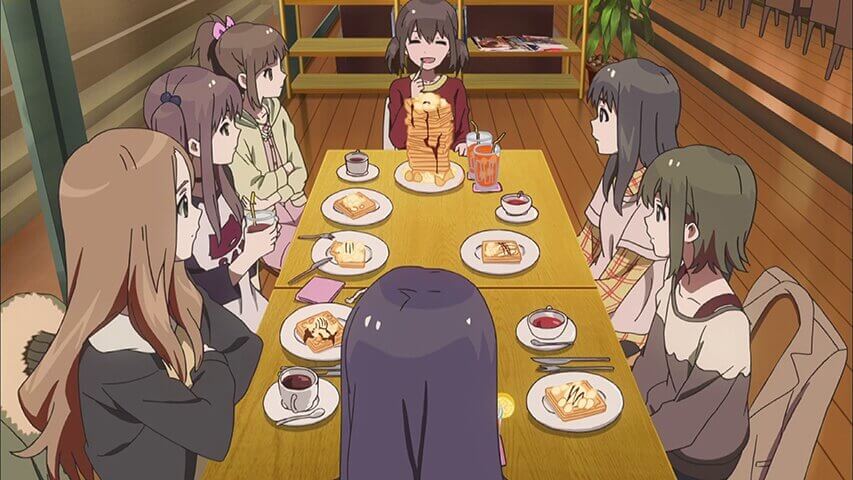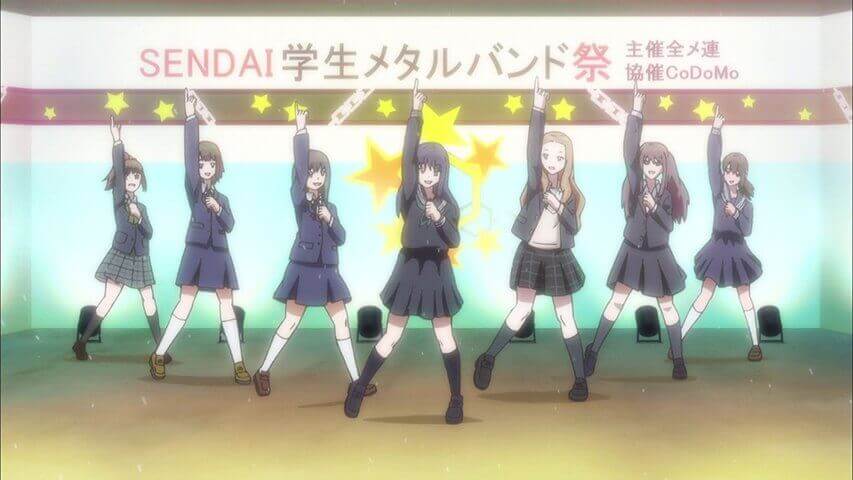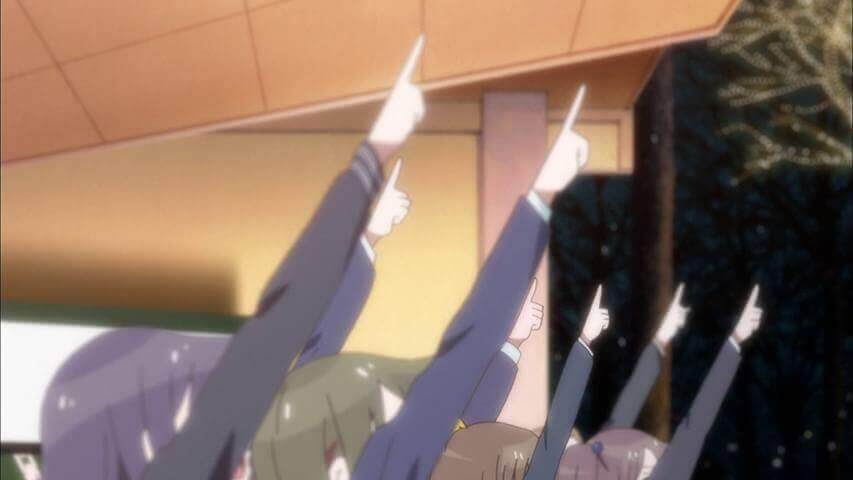 #12 We won't regret this moment
CHARACTERS

Shimada Mayu
A high school freshman who used to be center in the famous idol group I-1 Club, but left before their big break. She's Airi's best friend, and supports her during her training to become an idol. Nicknamed "Mayushi" by both her peers and fans. Like the I-1 Club, Mayu is the center for Wake Up, Girls!.

Hayashida Airi
A 16 year old high school freshman and Mayu's best friend. She's a simple girl with no particular abilities, but with a lot of drive.

Katayama Minami
A 14 year old who enjoys eating various kinds of food. She is recruited after Junko saw her winning a local folk song singing competition. She is also known to sing at a local home for senior citizens.

Nanase Yoshino
16 years old. Nicknamed "Yoppi" by her peers, she is well-known in Sendai as a former child actress and a model before joining the group. She and Kaya are among the most mature members, often questioning the antics of Kohei and Junko. Because of her having the most experience in the Entertainment Industry, she's often cited as the de fecto leader by the group.

Hisami Nanami
At 13 years old, Nanami is the youngest member of the group. She constantly practices singing, acting, and playing the piano in hopes of becoming a successful idol.

Kikuma Kaya
At 18 years old, she is the oldest member of the group. Prior to becoming a member of Wake Up, Girls!, she works at various part-time jobs.

Okamoto Miyu
A girl with a bubbly personality. 17 years old. She has a job at a maid café in Sendai and is self described as 'twin tailed and incompetent'. She is willing to participate in almost anything and enjoys being the center of attention whilst respecting others in the group. Miyu is the first person to be successfully recruited by Kohei as a member of the Wake Up, Girls!.
CREW
Illustrator
Chikaoka Sunao

Director
Yamamoto Yutaka

Artists Voice
Yoshioka Mayu as Shimada Mayu; Eino Airi as Hayashida Airi; Tanaka Minami as Katayama Minami; Yaoyama Yoshino as Nanase Yoshino; Yamashita Nanami as Hisami Nanami; Okuno Kaya as Kikuma Kaya; Takagi Miyu as Okamoto Miyu

Artists Opening
"Tachiagare!" by Wake Up, Girls!

Artists Ending
"Kotonoha Aoba" by Wake Up, Girls!