The main promotional video for the TV anime adaptation of Reiji Miyajima's Rent-A-Girlfriend (Kanojo, Okarishimasu) has been revealed.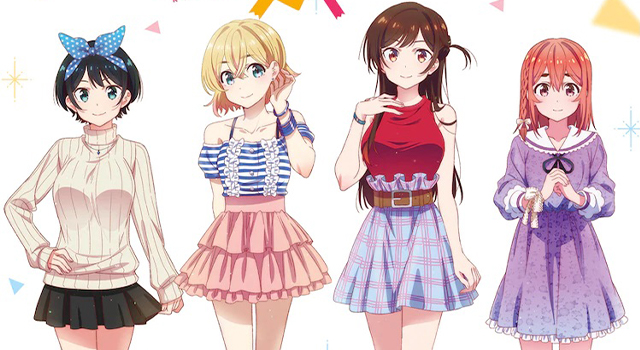 The latest PV starts off with a breakup between the story's protagonist, Kazuya Kinoshita and his girlfriend, Mami Nanami. The story begins where Kazuya meets Chizuru Mizuhara, a girl he meets via a girlfriend "rental service". The second half of the PV features the OP, "Sentimental" by the peggies and snippets of the heroines' daily lives. The character voice for Nagomi Kinoshita (CV: Yukari Nozawa) was also revealed.
The TV anime is slated for broadcast in 10 July in Japan.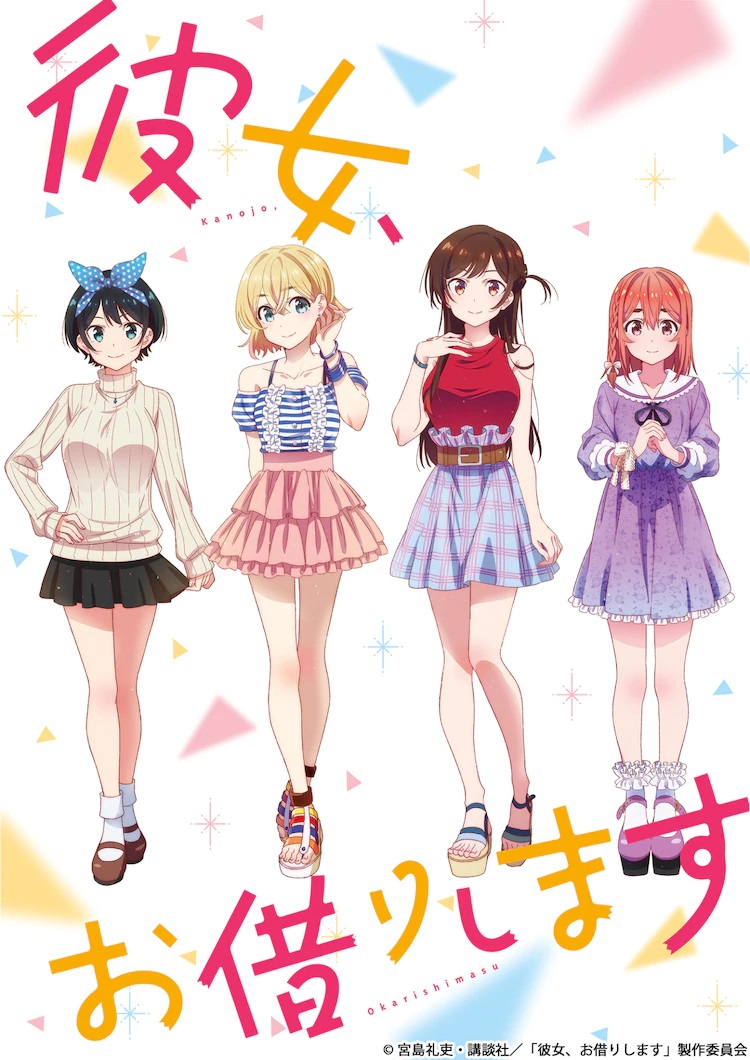 TV Anime Kanojo, Okarishimasu main Key Visual
A teaser PV for the TV anime was released last December:
English Synopsis (Kodansha Comics):
In Japan, the lonely have a new way out — online services that rent out dads, children, even girlfriends! When Kazuya's true love dumps him, he's just desperate enough to try it, and he's shocked at how cute and sweet his rental girlfriend turns out to be. But she wants to keep their "relationship" a secret, and there's a complication… she goes to his university… and their grandmothers are in the same home… and they live next door to each other?! And Kazuya finds out she's not nearly as nice in "real life"…
TV Anime Kanojo, Okarishimasu
Slated for release in 10 July 2020

STAFF
Original Creator: Reiji Miyajima
Director: Kazuomi Koga
Series Composition: Mitsutaka Hirota
Character Design: Kanna Hirayama
Music: HYADAIN
Animation Production: TMS Entertainment
CAST
Sora Amamiya as Chizuru Mizuhara
Aoi Yuuki as Mami Nanami
Nao Toyama as Ruka Sarashina
Rie Takahashi as Sumi Sakurasawa
Shun Horie as Kazuya Kinoshita
Yukari Nozawa as Nagomi Kinoshita
Masayuki Akasaka as Yoshiaki Kibe
Gakuto Kajiwara as Shun Kuribayashi
---
Follow us for more anime-related news: https://www.aniplus-asia.com/news

Source: natalie

(c)宮島礼吏・講談社/「彼女、お借りします」製作委員会

Tags :