Upcoming anime series Release the Spyce revealed the album cover art for its opening and ending theme songs. The opening theme song is titled "スパッと!スパイ&スパイス" (Slash! Spy & Spice) and the ending theme song is "Hide & Seek". Both songs are performed by the six members of Tsukikage, the group of high school girls-turned-spies.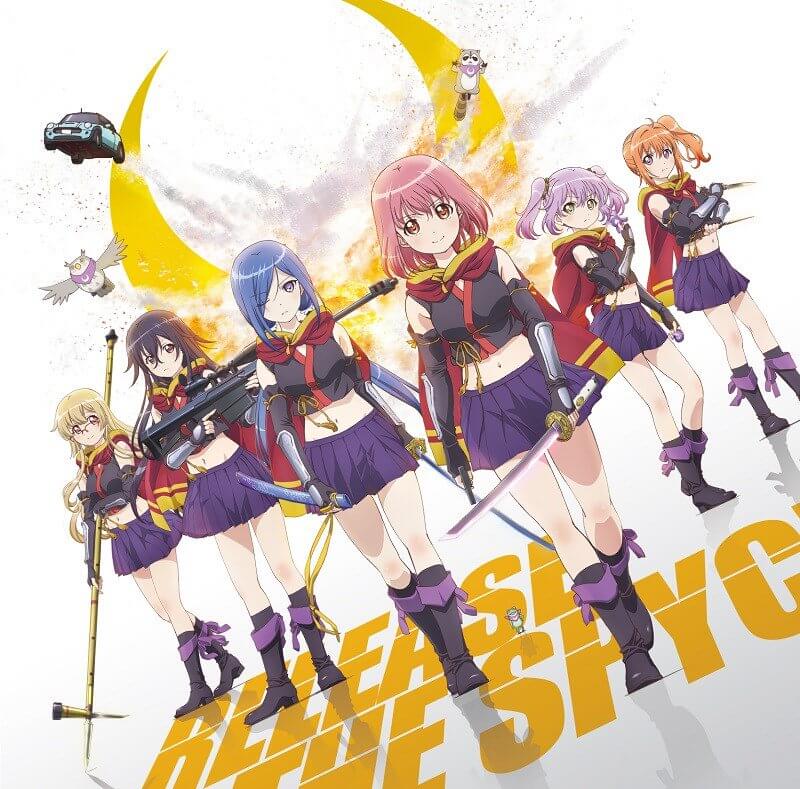 Also, check out the catchy music video featuring the six voice actors Yukari Anzai (CV: Momo), Manami Numakura (CV: Yuki), Aya Suzaki (CV: Mei), Akane Fujita (CV: Fu), Aya Uchida (CV: Hatsume) and Yuri Noguchi (CV: Goe).
The series is about a girl named Momo who attends high school at the city of Sorasaki. However, she is secretly a member of Tsukikage, an intelligence agency that protects people. As a new member of the agency, she works alongside her colleagues including her senior Yuki and friends. Together, they work to establish peace in the city.
Release the Spyce will begin simulcast on ANIPLUS Asia from 7 October at 04:00 [03:00 id/th]*.
*Ep 1 airs a later time due to special programming in Japan. Airings from Ep 2 will be at 03:00 [02:00 id/th].
---
Follow us for anime-related news: www.aniplus-asia.com/news

Source: Pony Canyon News

©SORASAKI.F

Tags :