The official Twitter of Kemono Friends unveiled a new key visual for the upcoming Season 2.
The key visual features Serval and new character Caracal.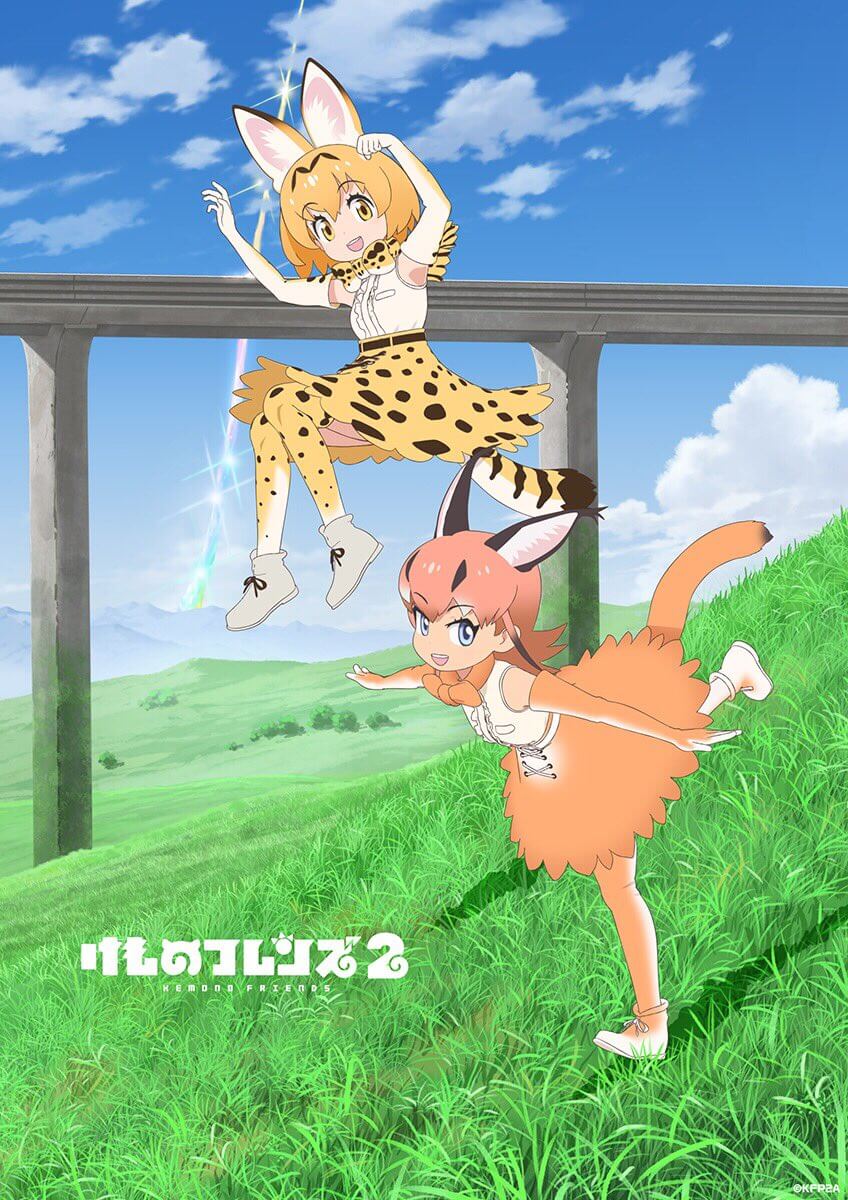 In addition, an advance screening for the first episode of Kemono Friends 2 will be held in Tokyo and Osaka on 17 and 18 December 2018 respectively. There will also be a live stream of the special program "Kemono Friends 2 Advance Screening at Shinjuku Piccadilly" on TV Tokyo's Anitere and NicoNico.
Season 2 will begin broadcast on 8 January 2019 in Japan.
The official website previously announced the staff and cast for the returning season.
Staff
Concept Design: Mine Yoshizaki (Sgt. Frog, Kemono Friends)
Director: Ryuichi Kimura (Aikatsu!)
Series Composition: Takuya Masumoto (One Piece)
CG Director: Hideo Taniguchi (Folktales from Japan)
Sound Director: Nobuyuki Abe (Kemono Friends)
Sound Effects: Yasuyuki Konno (Sword Art Online)
Music: Akiyuki Tateyama (Kemono Friends)
Animation Producer: Shinnosuke Numata (Folktales from Japan)
Animation Production: Tomason (Folktales from Japan)
Cast
Serval: Yuka Ozaki
Fennec: Kana Motomiya
Raccoon: Saki Ono
Kodomo (child): Yui Ishikawa
Caracal: Rico Koike
Lucky Beast: Aya Uchida
Royal Penguin: Mikoi Sasaki
Emperor Penguin: Ruka Nemoto
Gentoo Penguin: Kyoka Tamura
Rockhopper Penguin: Aina Aiba
Humboldt Penguin: Ikuko Chikuta
Kemono Friends, the first season, premiered on ANIPLUS Asia in Southeast Asia in July 2018.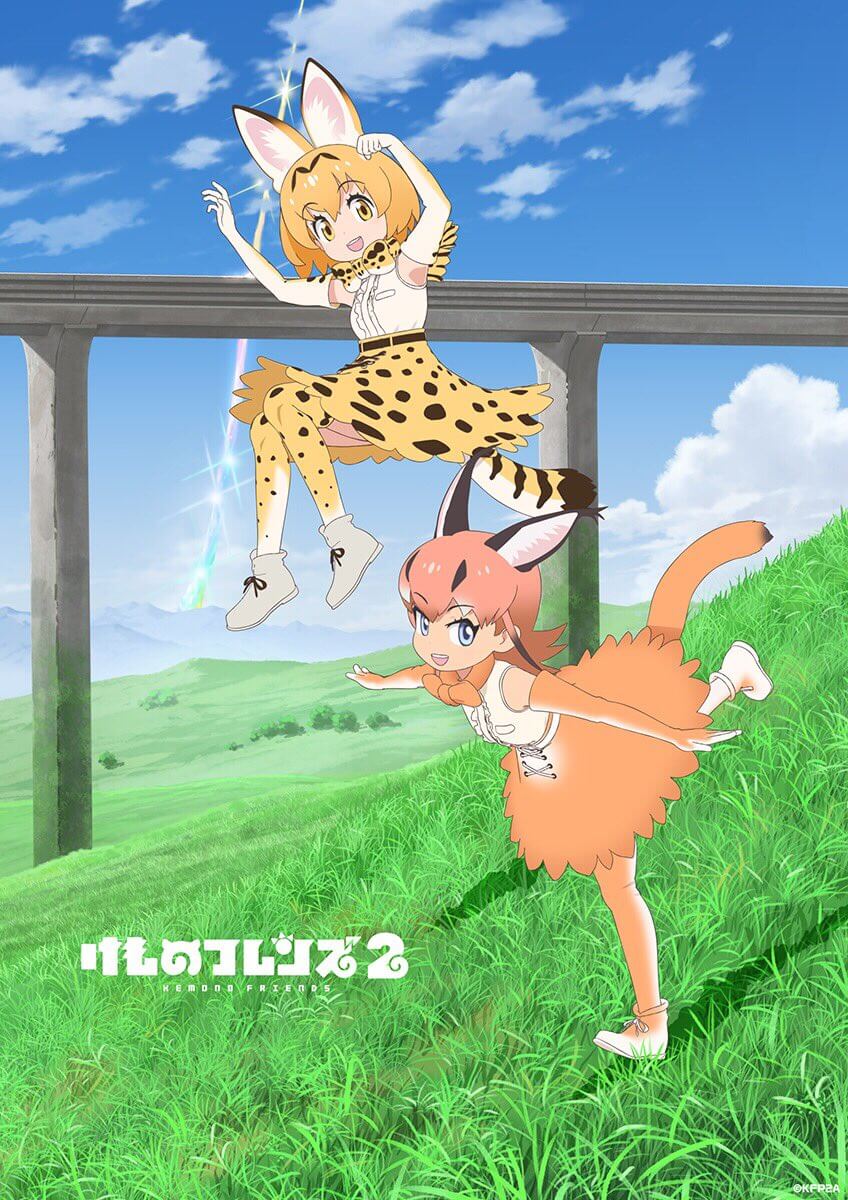 Follow us for more anime-related news:

www.aniplus-asia.com/news

Source: Kemono Friends Twitter, Kemono Friends Website

(C)KFP2A

Tags :