A joint-project between Japanese smartphone game Monster Strike and animation studio MADHOUSE—a short animation titled "Zetsubou Funsai Shoujo ∞ Amida" has been revealed.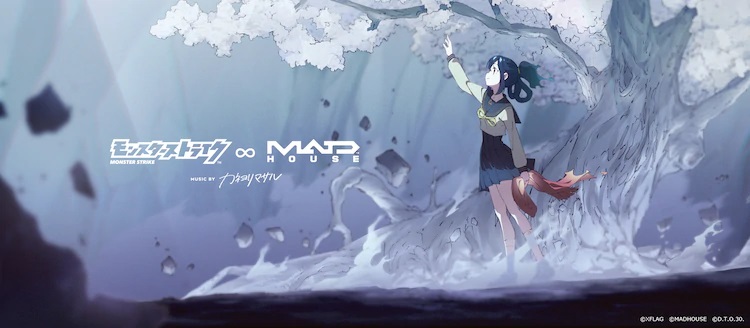 The short animation project was born from a concept of "We want to cheer up the world with entertainment!" between the many creators of Monster Strike and MADHOUSE.
Zetsubou Funsai Shoujo ∞ Amida is a four-minute animation written by the Monster Strike team. The story is set in a modern society that is being plagued by a group of people, known as Zetsubou People, who have lost themselves to floods of negativity. The anime portrays the main heroine, Amida's frustrations and battle against the monsters that are born from the negative feelings and causing societal problems.
The project is directed by Daiki Harashina from MADHOUSE. The theme song in the video, titled "NO NAME" is performed by the girls' band Kaneyori Masaru.
Check out the anime:
---
Follow us for more anime-related news: https://www.aniplus-asia.com/news

Source: natalie

Tags :