The Irregular at Magic High School: Visitor Arc Episode 13 (Finale) "Visitor Arc XIII" will premiere on 27 December, 01:00 [00:00 id/th]. Encores are on every Sunday 23:30 [22:30 id/th] and Monday MONs24:00 [23:00 id/th].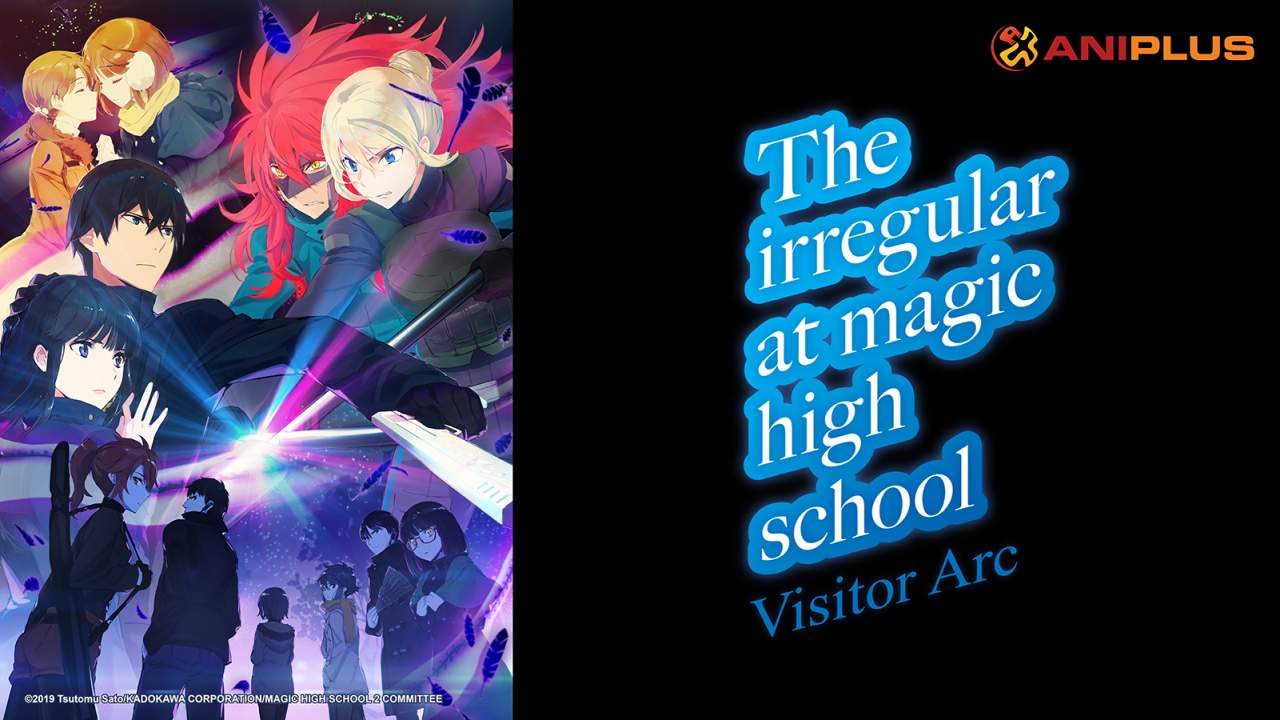 Episode 13【Visitor Arc XIII】
The Human Evolutionary Front announces that they are going to blow off the Offshore Tower in one hour. There is no telling whether they might set off the bomb any earlier. In order to foil the Human Evolutionary Front's plans, Miyuki, Minami and Tatsuya head for the control center on the first basement.
Recap the past episodes here:
Episode 12【Visitor Arc XII】
Tatsuya and Miyuki are invited to a party celebrating the completion of Japan's first hyperbuilding, Tokyo Offshore Tower. At the party, they are astonished when Hayama introduces them to a young girl named Minami Sakurai, who is the spitting image of a woman that was close to them and passed away from an incident three years ago. However, they receive information that the party is being targeted by a radical magic supremacist group called Human Evolutionary Front.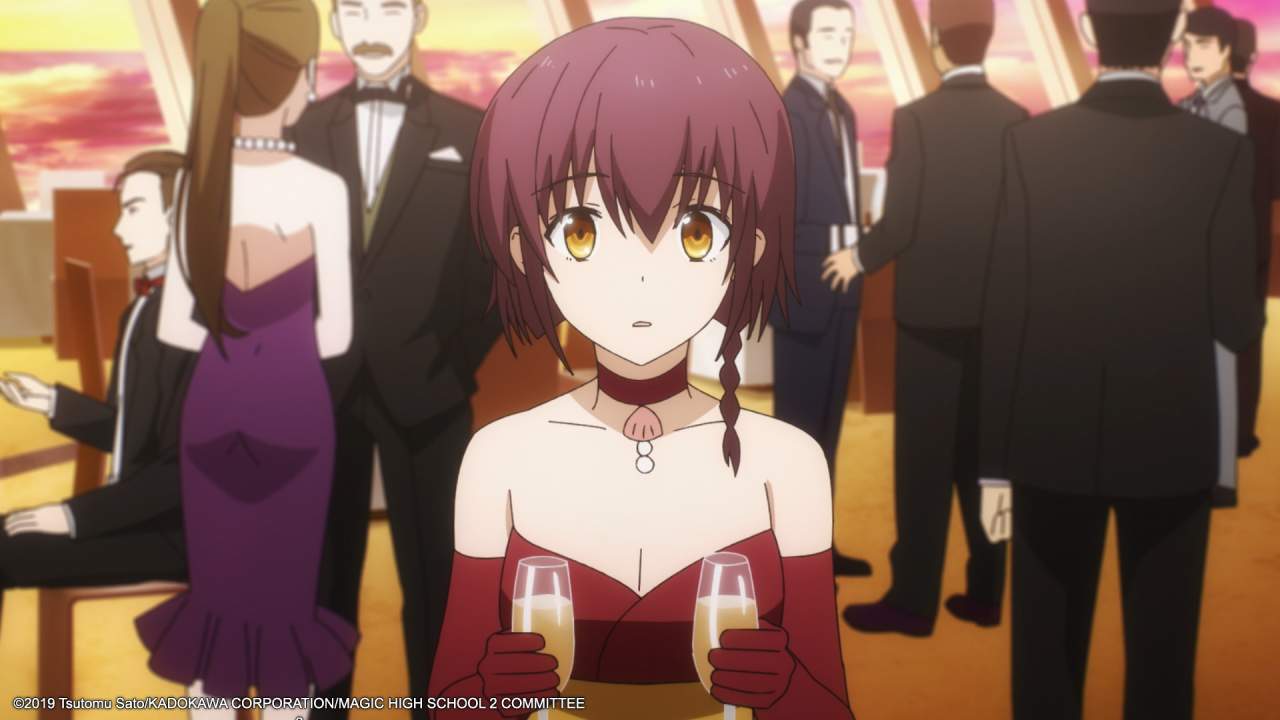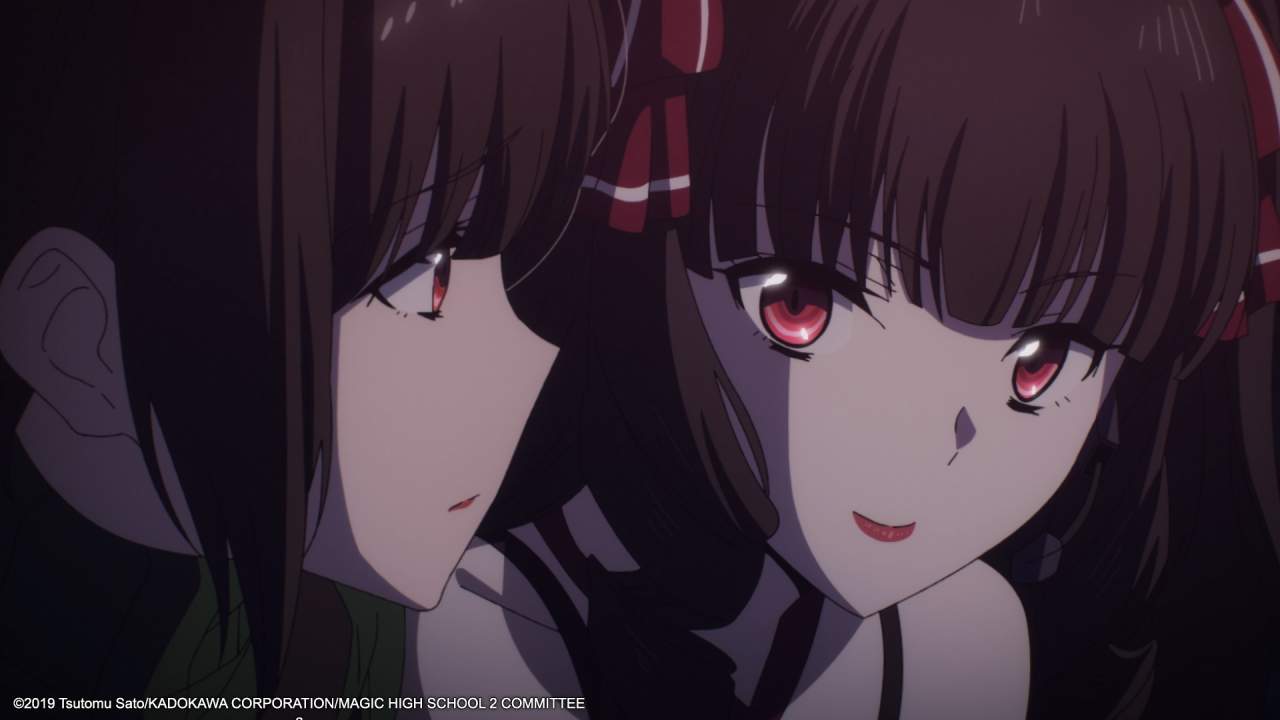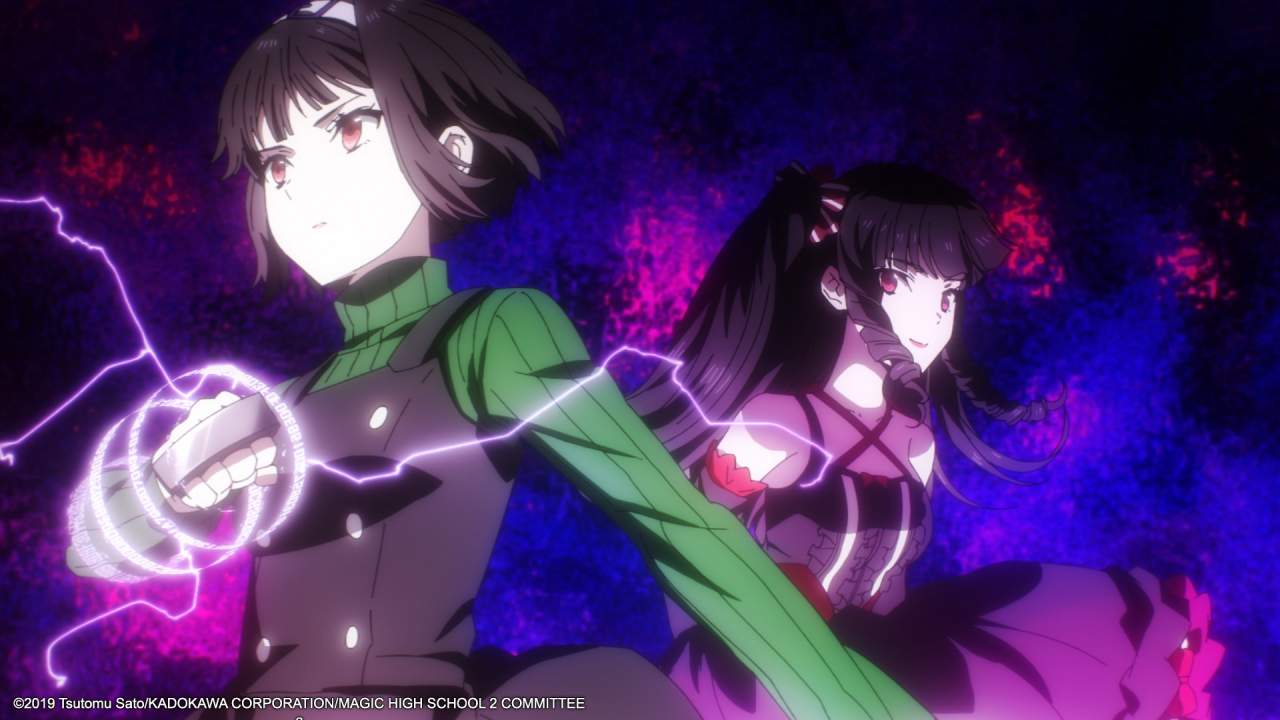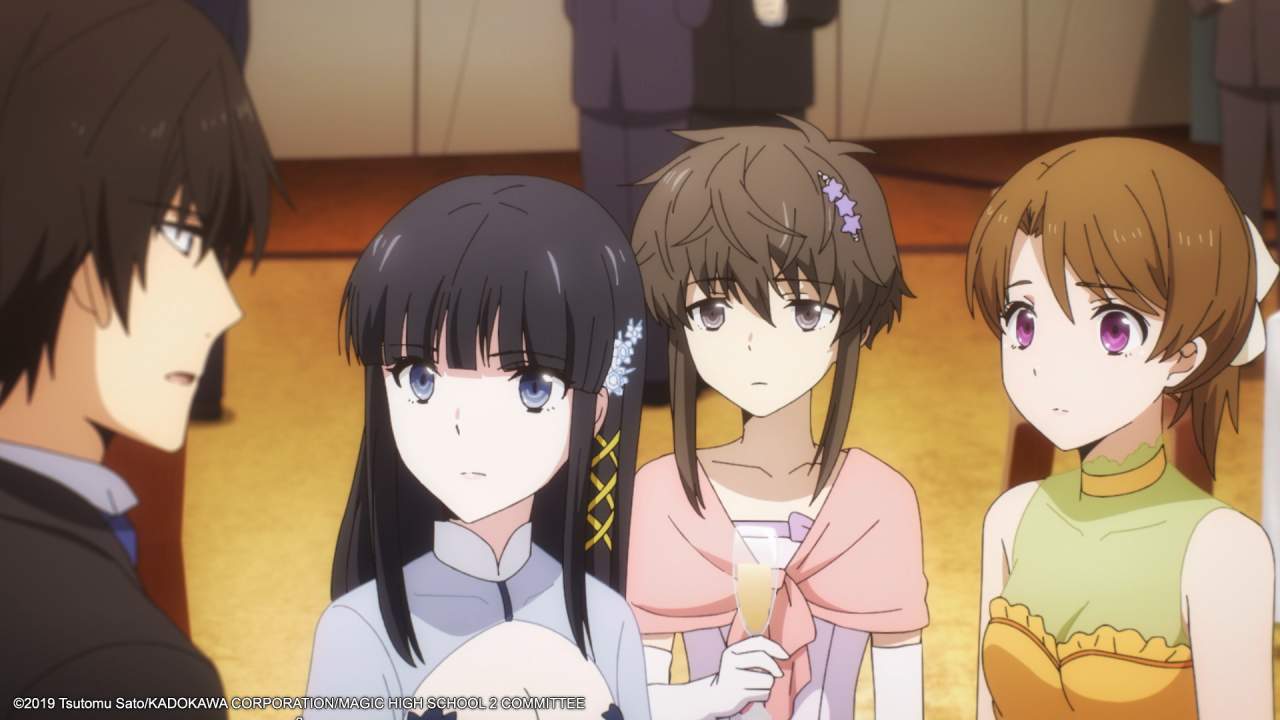 Episode 11【Visitor Arc XI】
About a month after the parasite incident, Tatsuya and his friends reluctantly bid farewell to Mayumi, Mari, Katsuto and the other seniors at the 29th graduation ceremony at First High School. The time also comes for them to give a sendoff to another friend who came from America.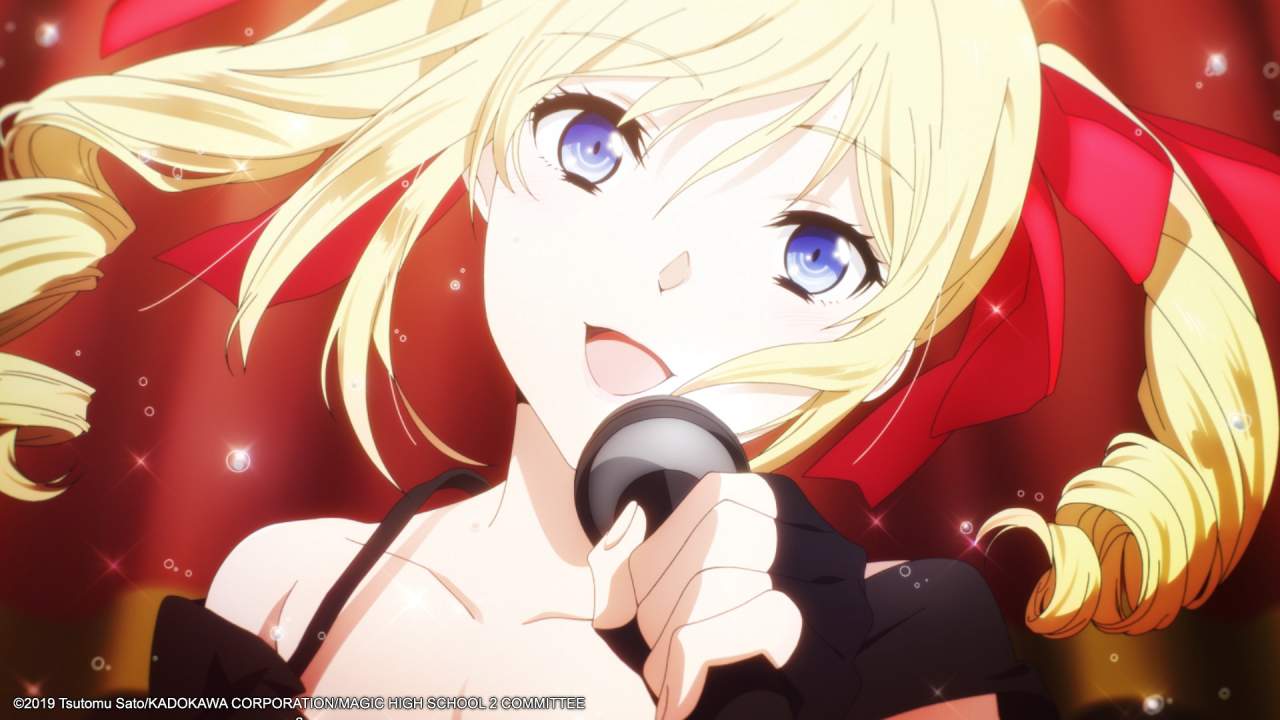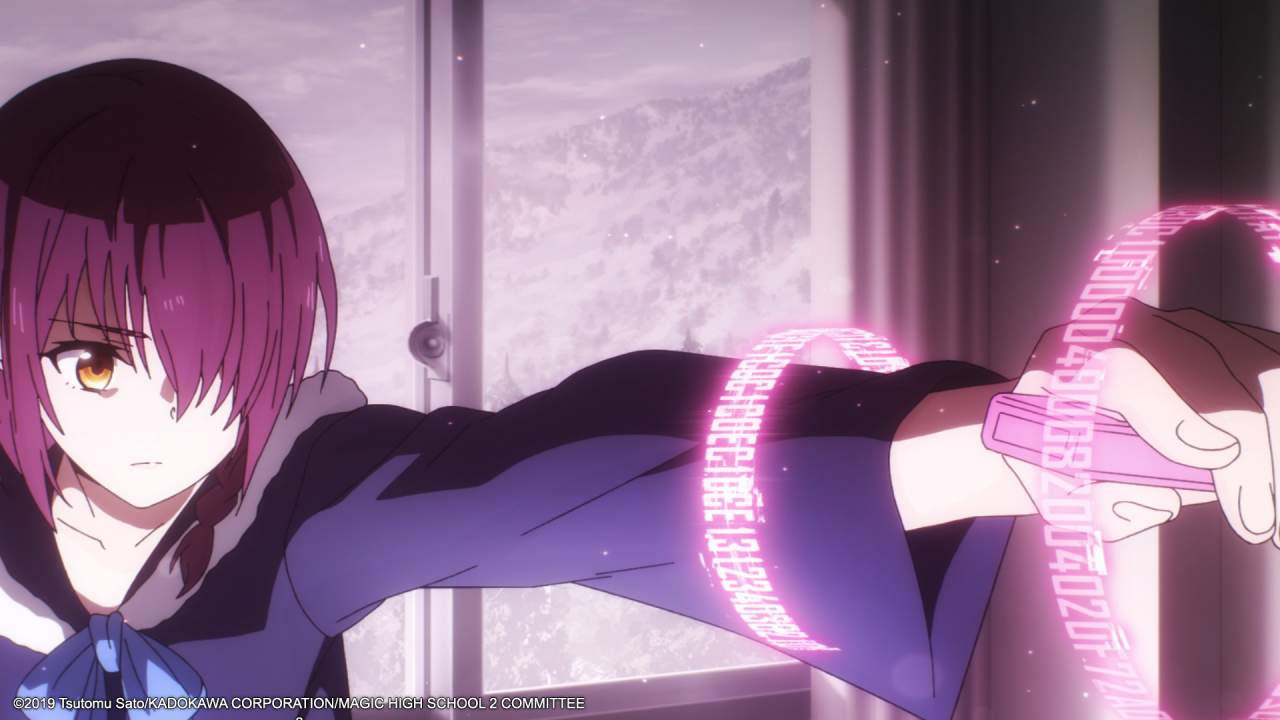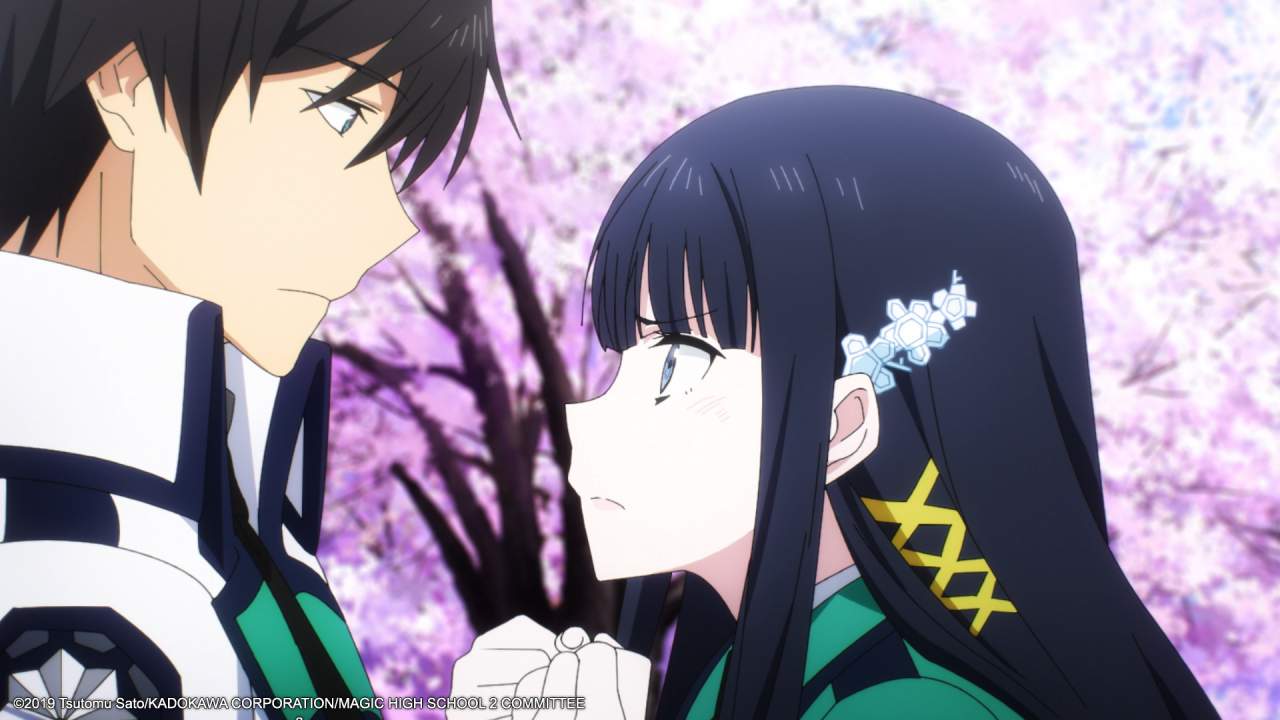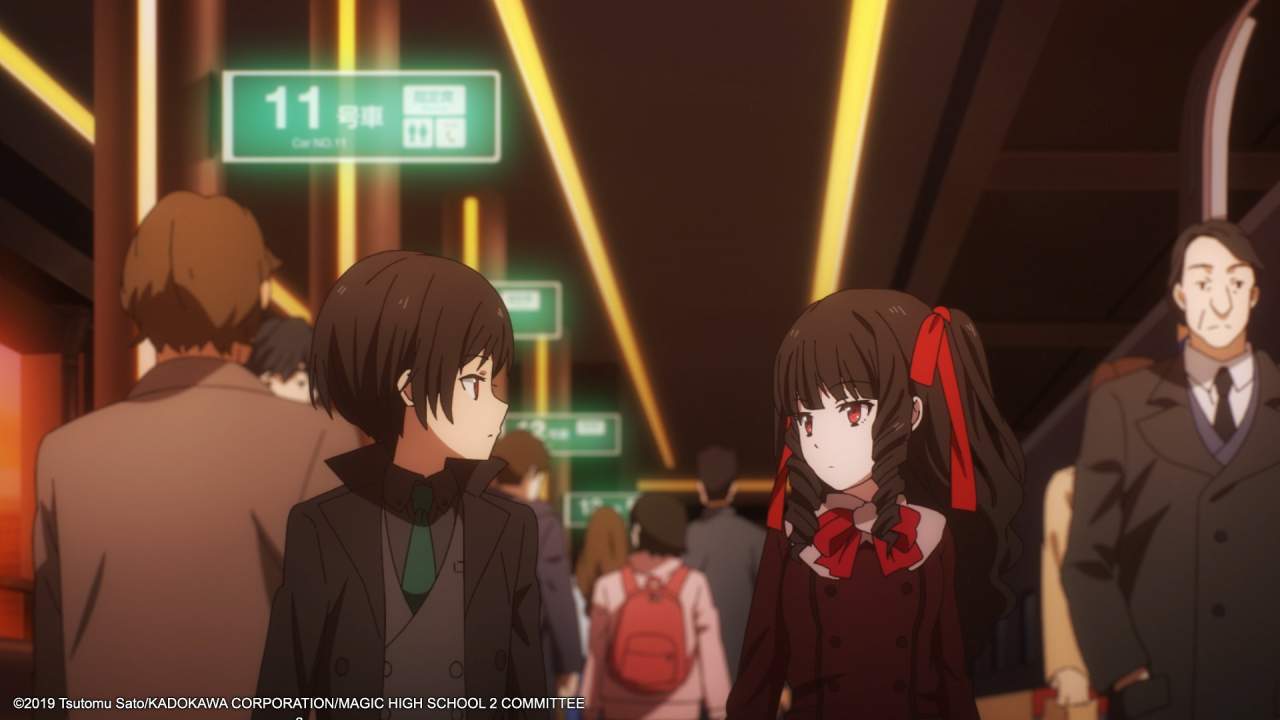 Episode 10【Visitor Arc X】
Following Raymond's instructions, Tatsuya and gang head to the outdoor practice field behind First High School on the night of 19th February. As he described, all the active parasites, along with Lina are present at the designated venue. At this rate, a clash with Lina, who is carrying our her duties as Sirius, is inevitable. With each of their thoughts intertwining, the final showdown with the parasites begin.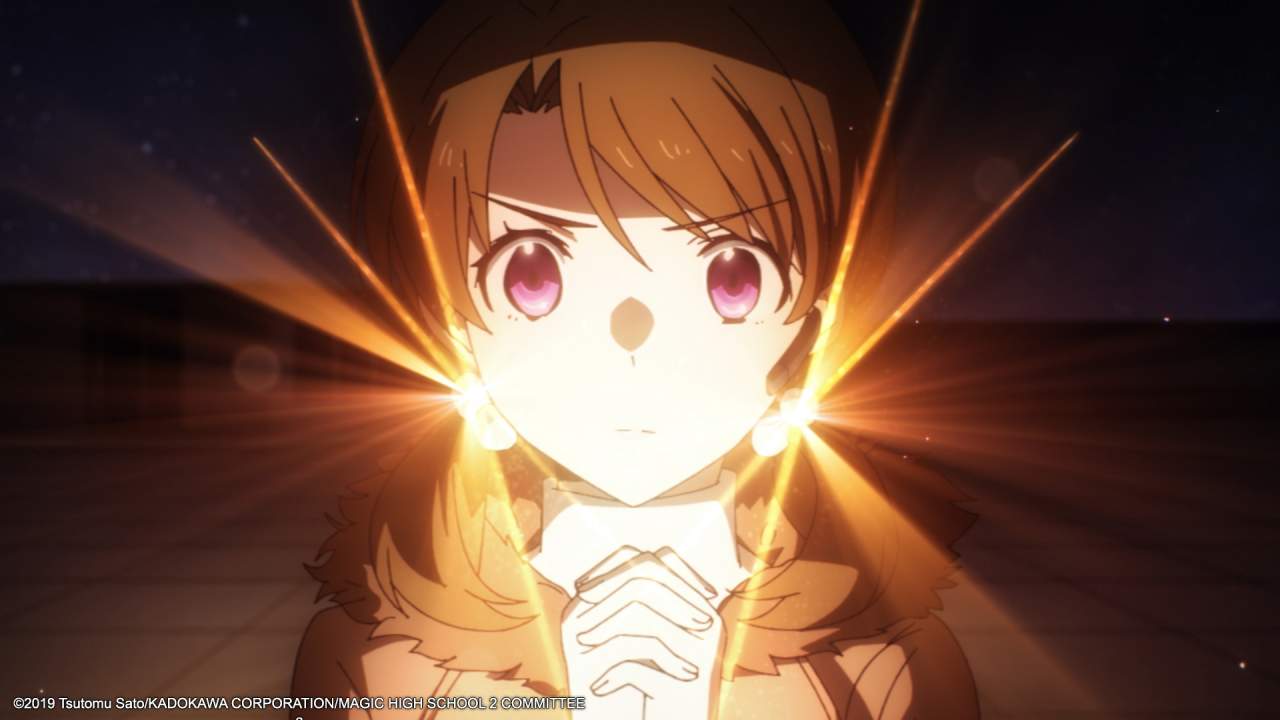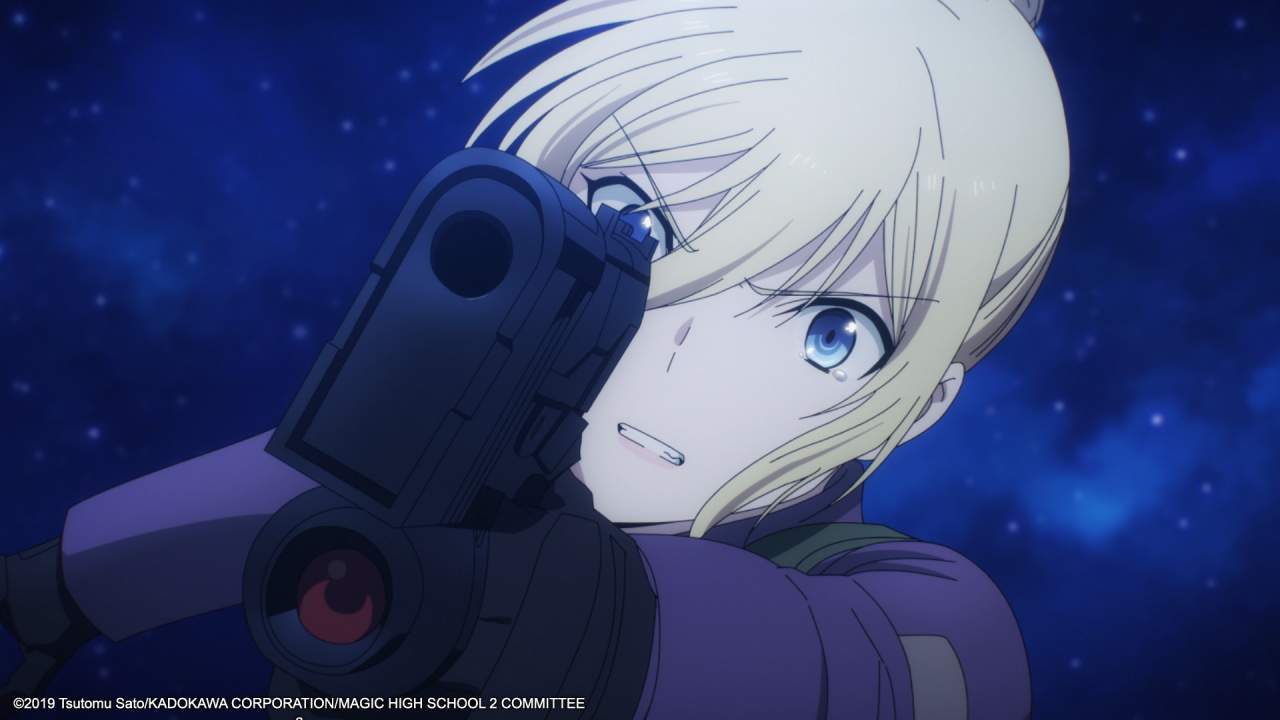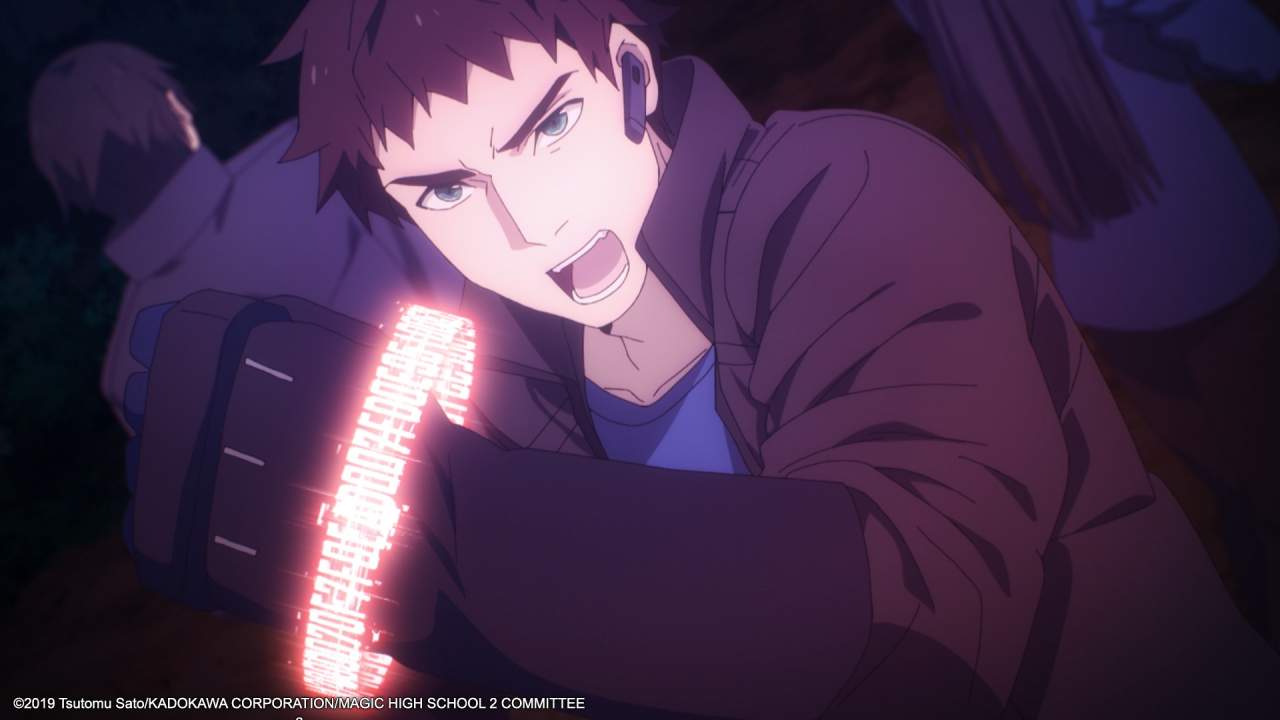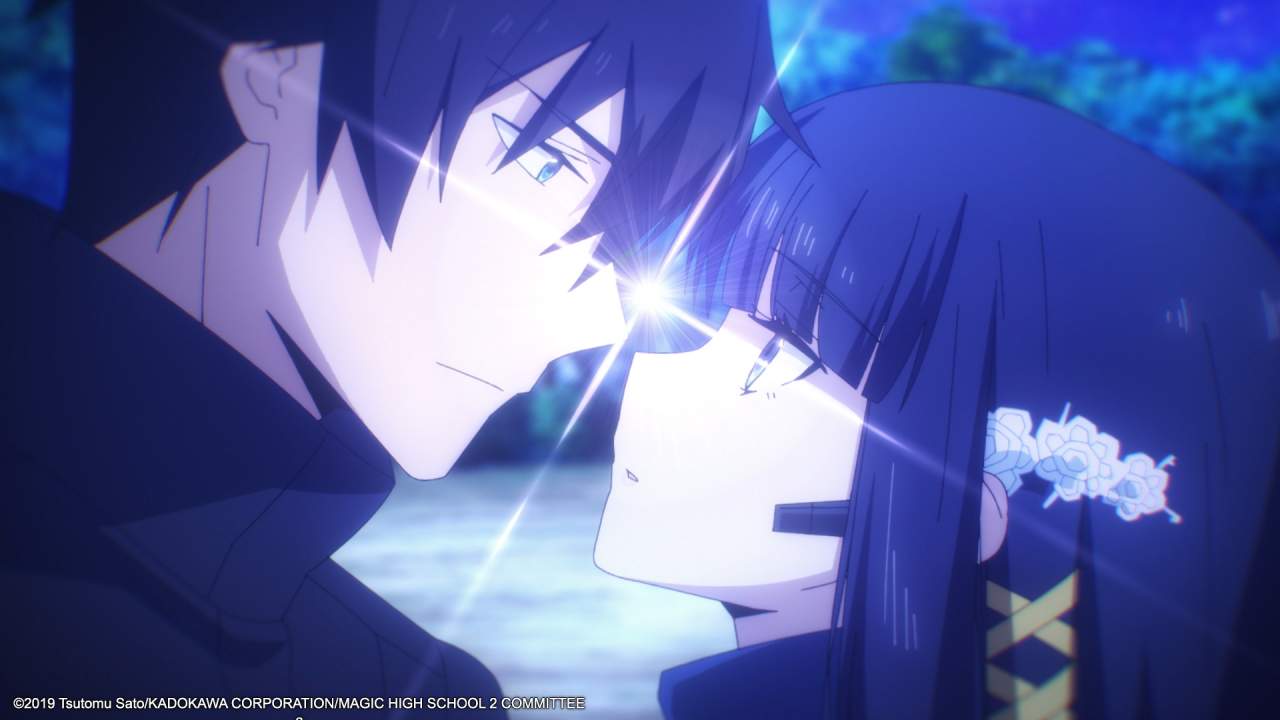 Episode 9【Visitor Arc IX】
Owing to Pixie's psychic powers, Tatsuya and gang successfully capture the parasites. After handing the them over to Erika, the party withdraws for the time being. However, while Erika tries to detain the parasites, a third party in the guise of the police appears before her…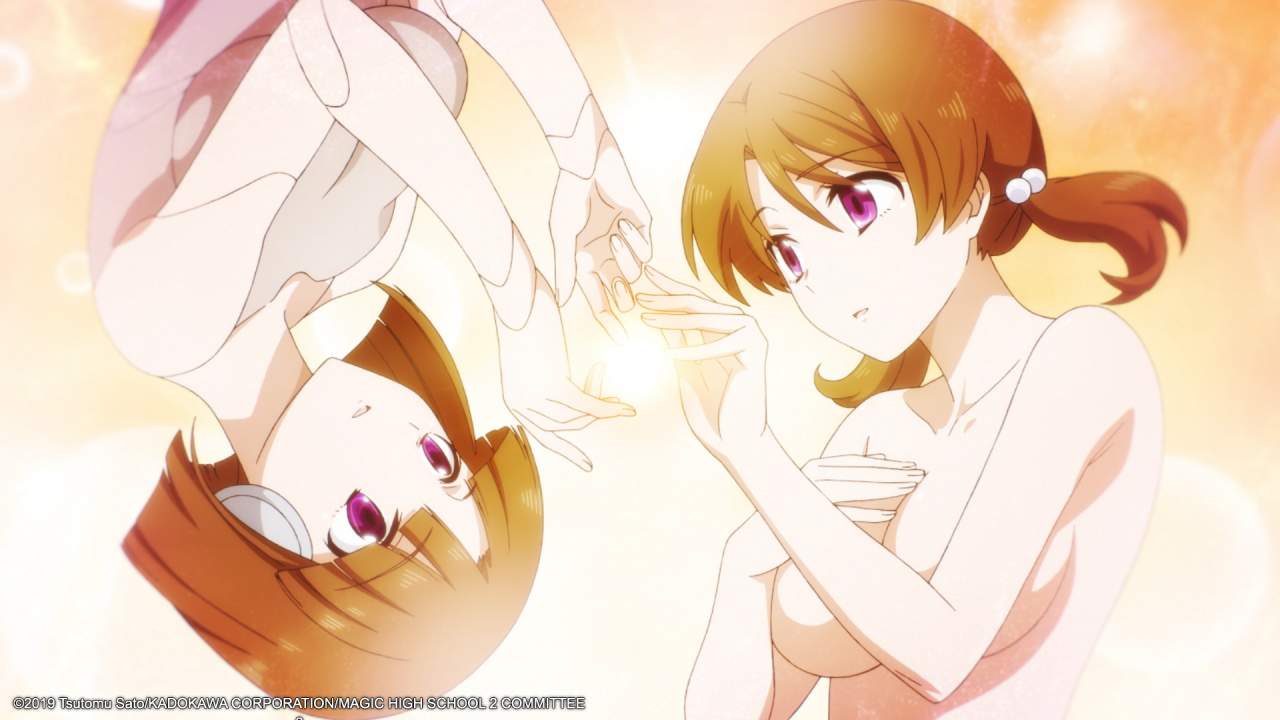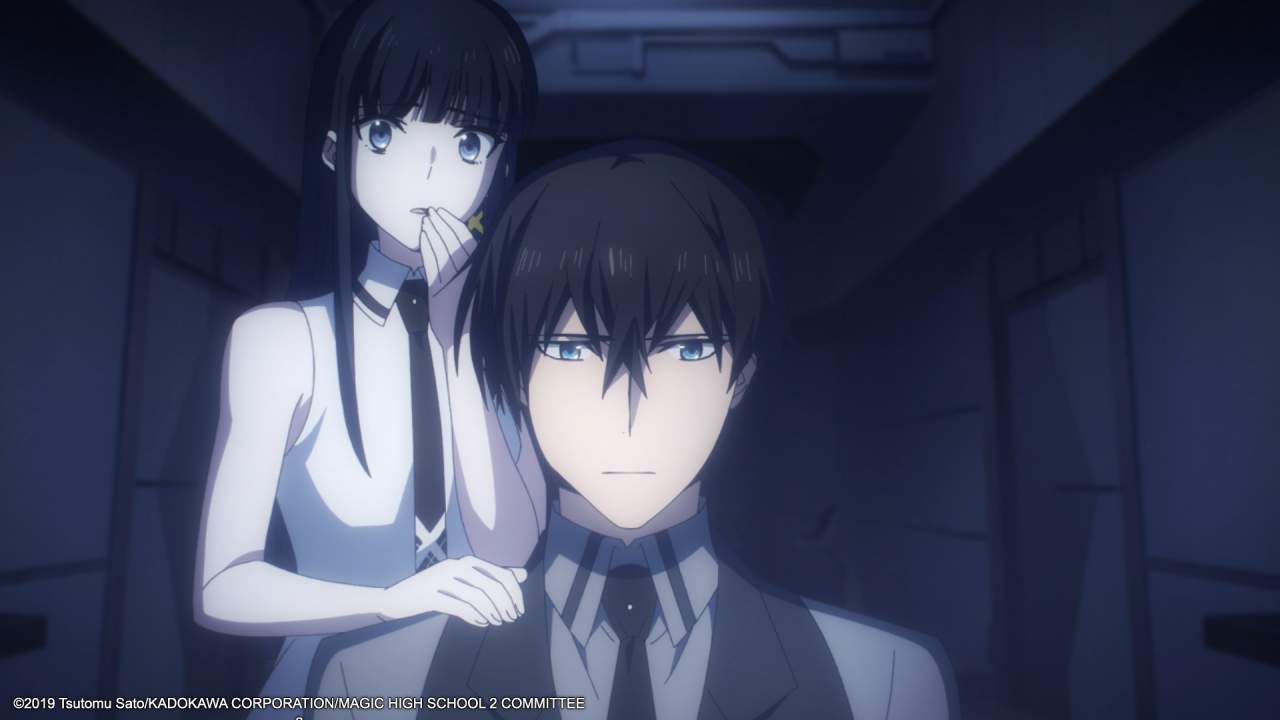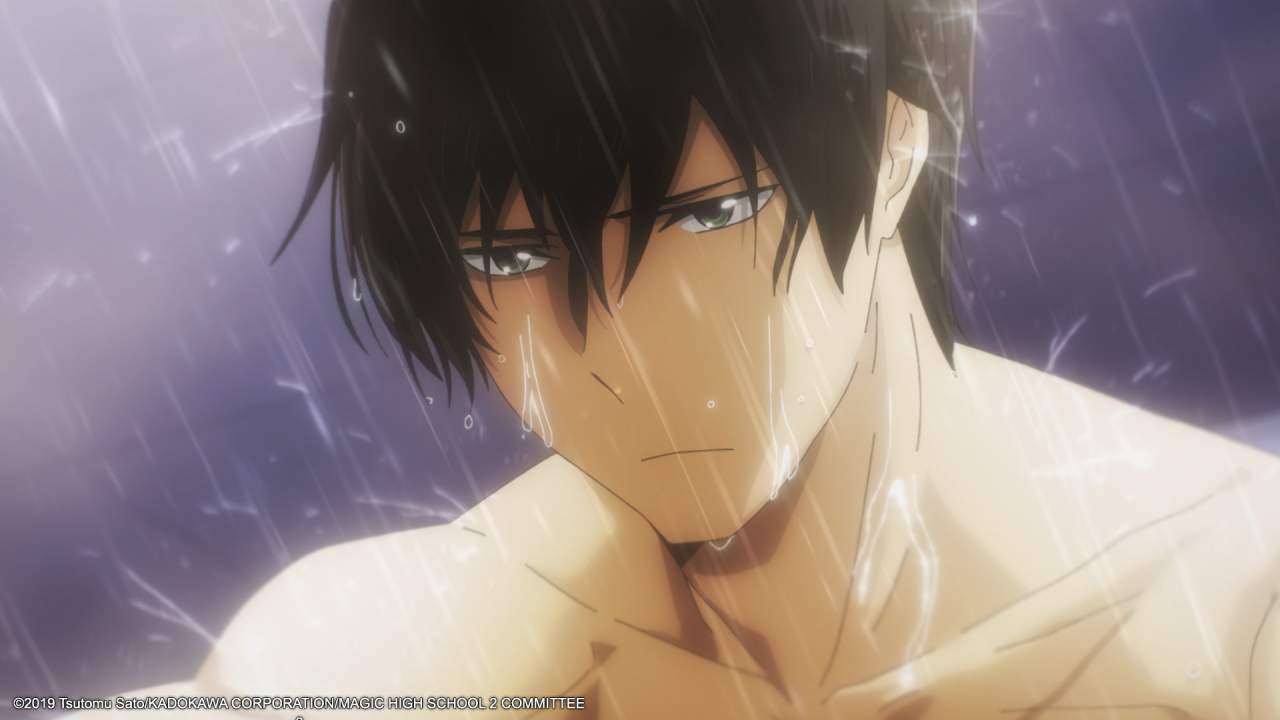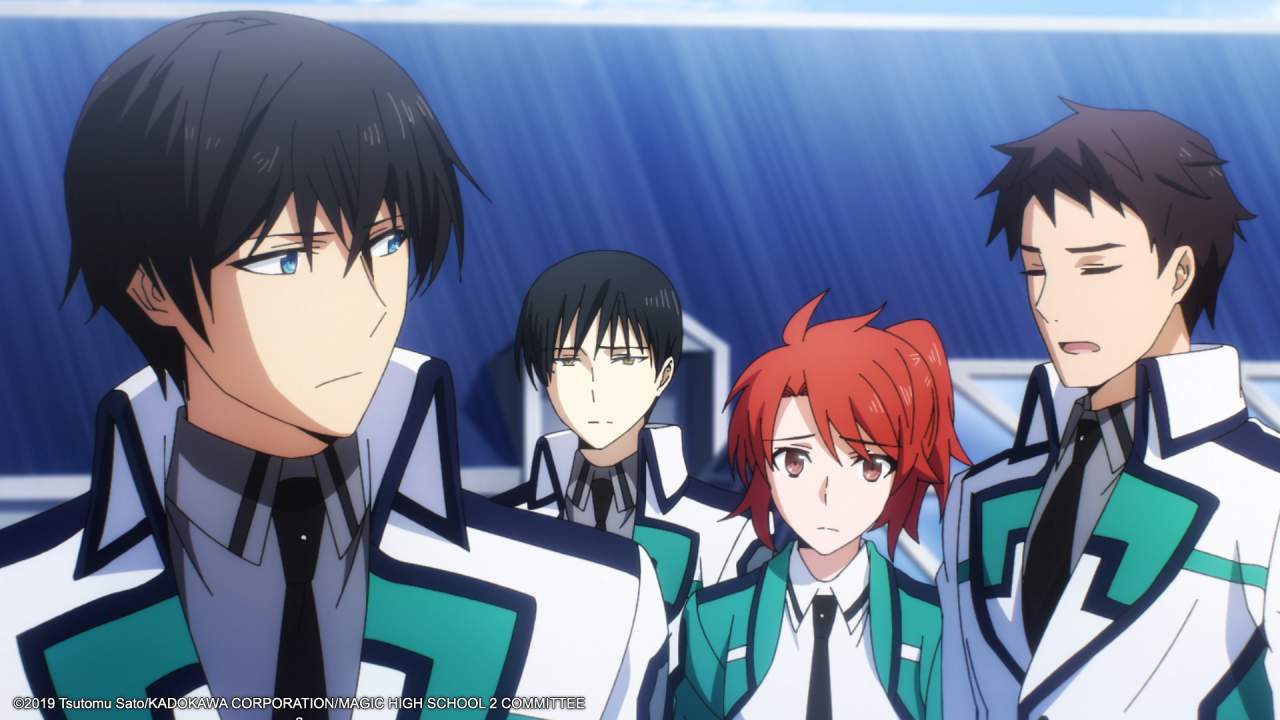 Episode 8【Visitor Arc VIII】
The Yotsuba clan intervenes to eliminate all threats to Tatsuya from the USNA military forces. The only threat that remains are the parasites. After questioning Pixy about the remaining parasites, Tatsuya heads to Aoyama Cemetery with Miyuki and Honoka to lure them out.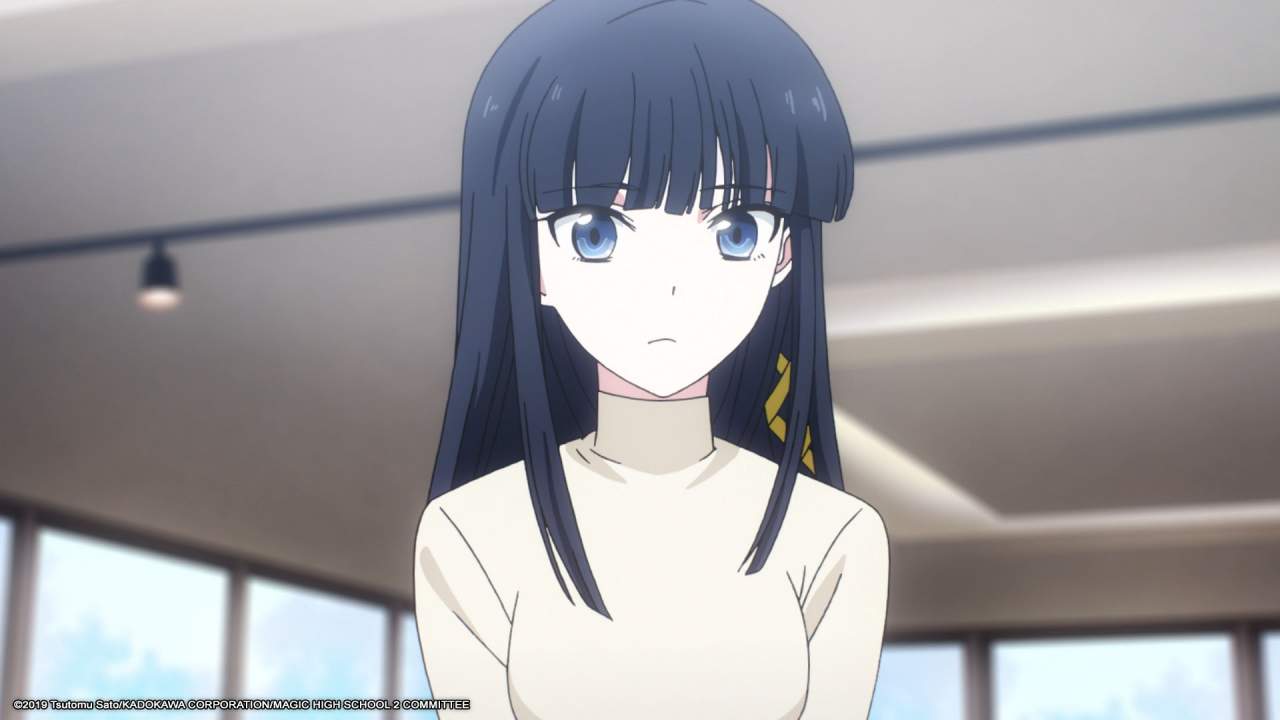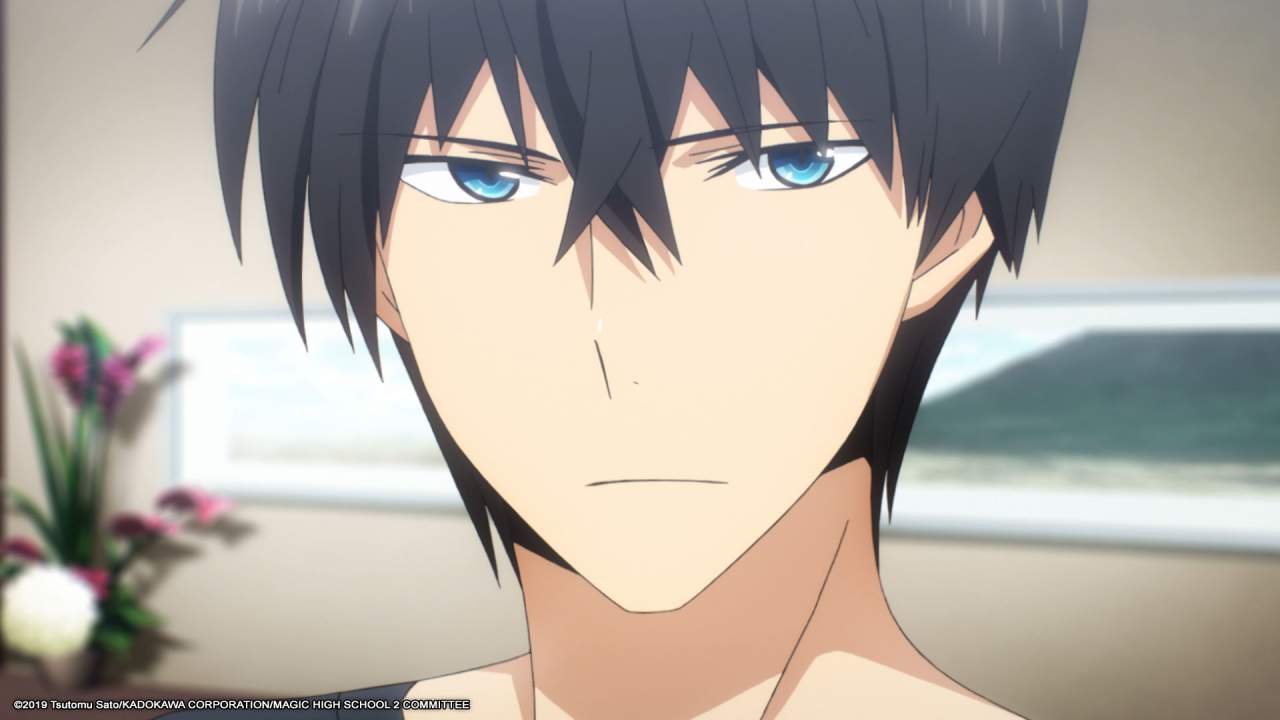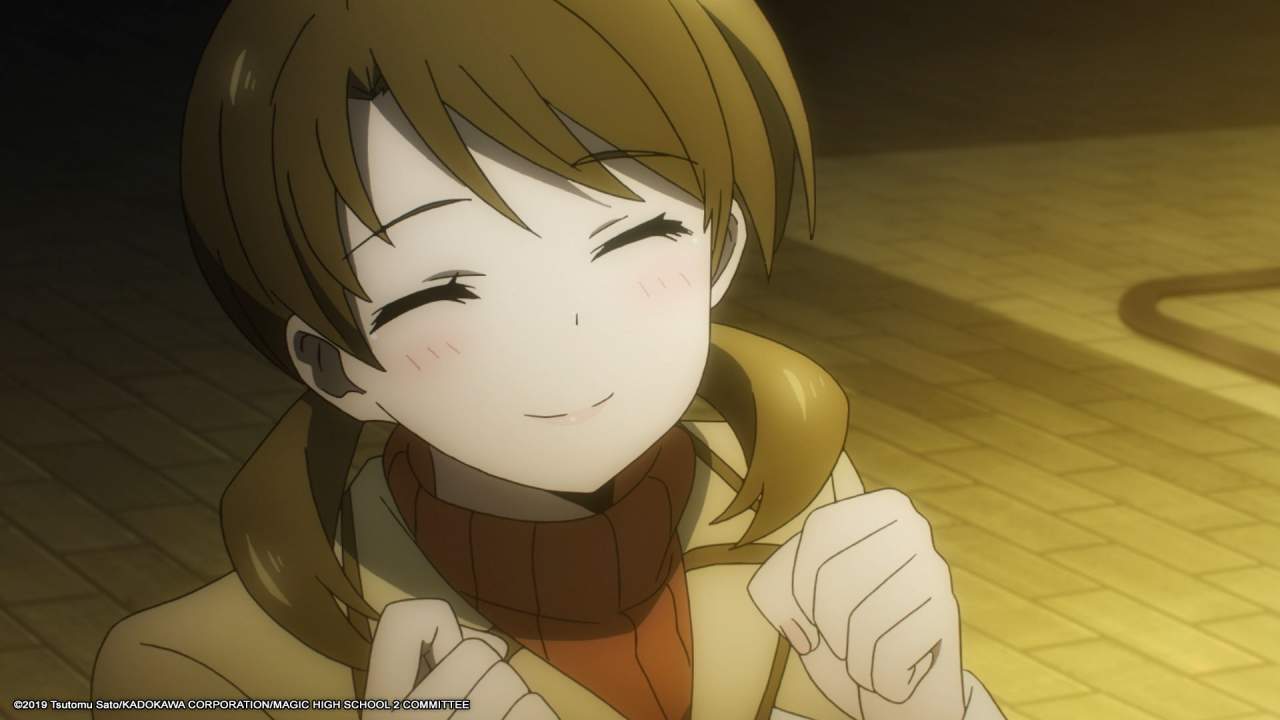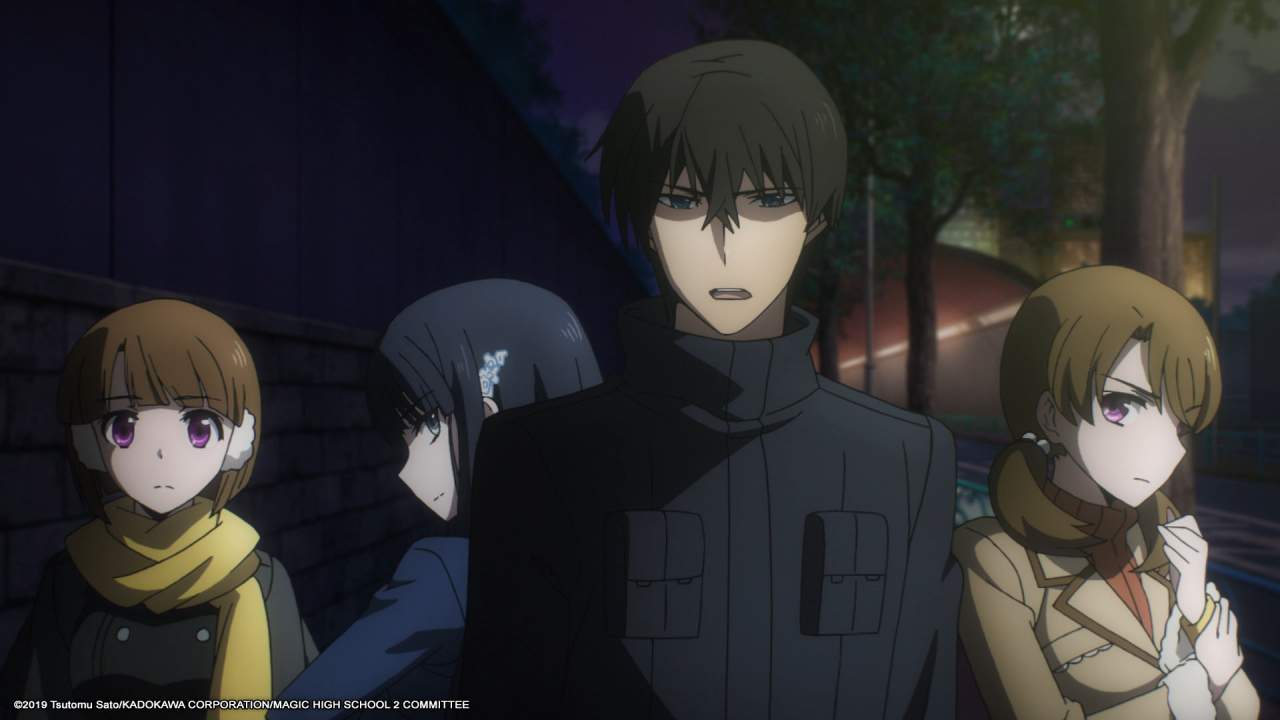 Episode 7【Visitor Arc VII】
Colonel Balance orders Lina to capture the caster who was behind Scorched Halloween. Balance states that "If securing the target is impossible, you must eliminate the caster" and hands Lina a custom-made device called Brionac which converts Strategic-Class magic into a beam of high-energy plasma.
Episode 6【Visitor Arc VI】
Valentine's Day is known as a day to gift chocolate to the one you love and confess your feelings. This tradition is still alive and well and is the source of joy and grief for many even at a distinguished institution like Magic High School. What will happen this year on Valentine's Day?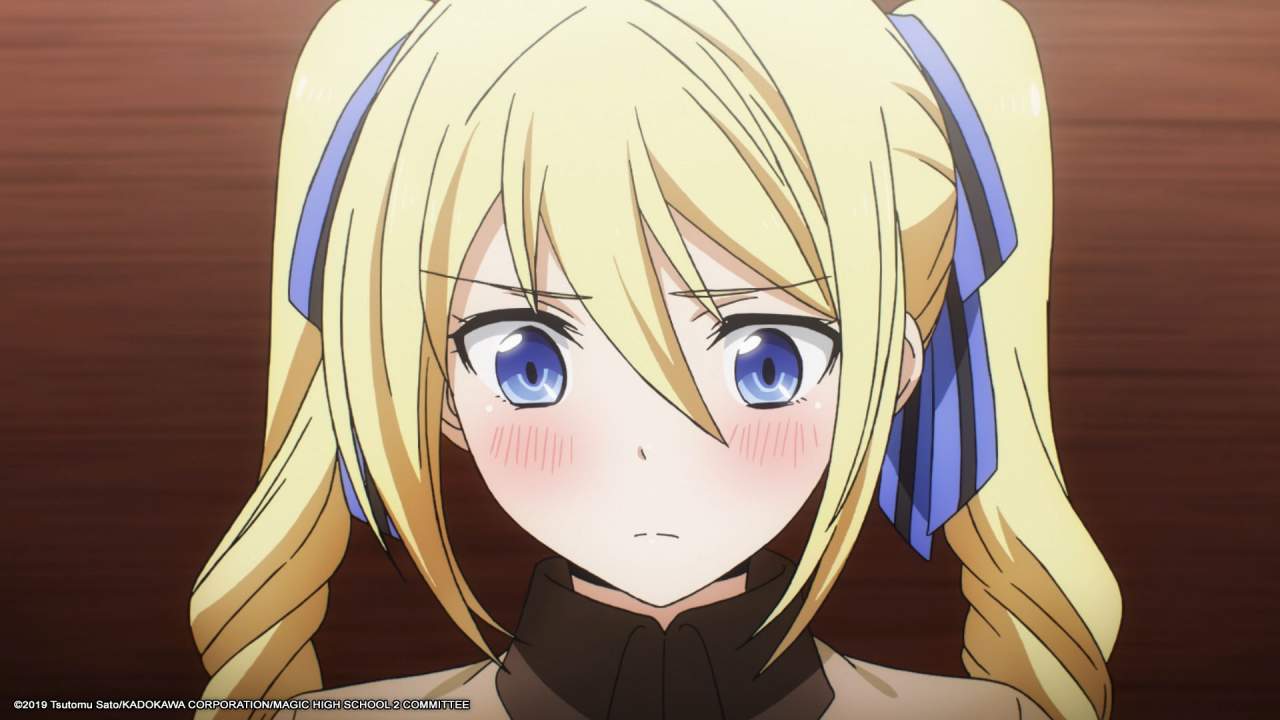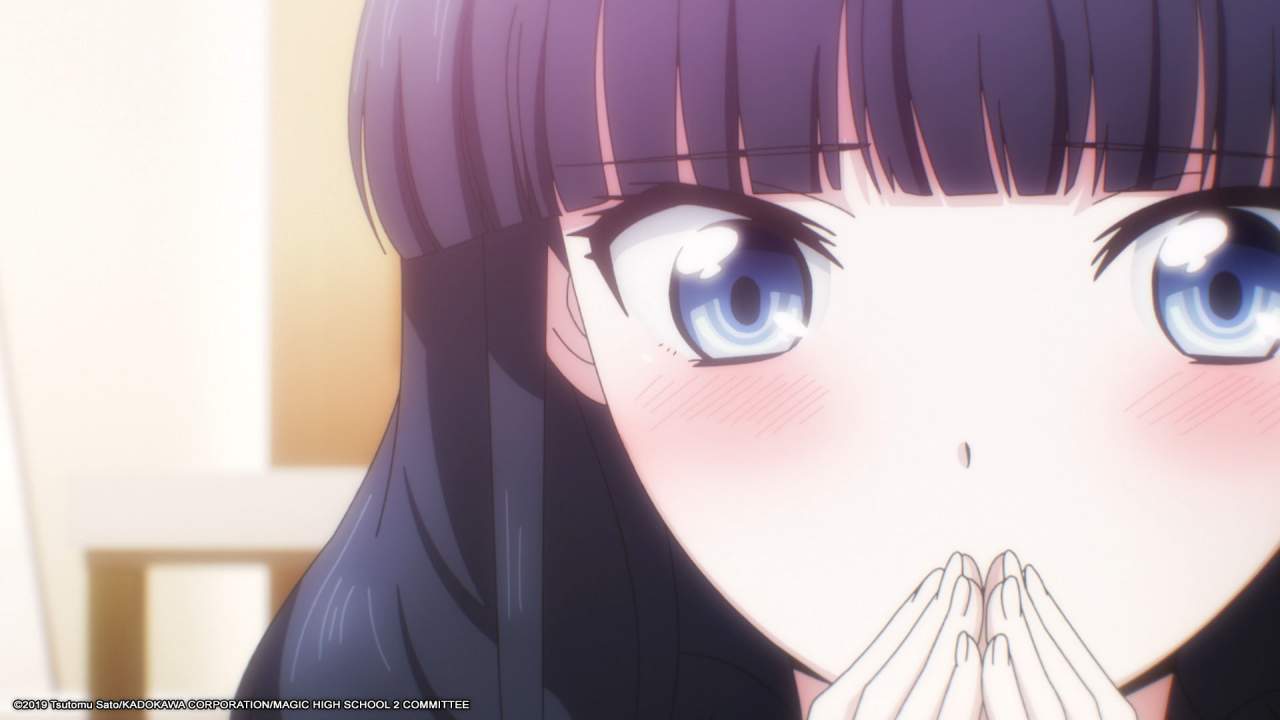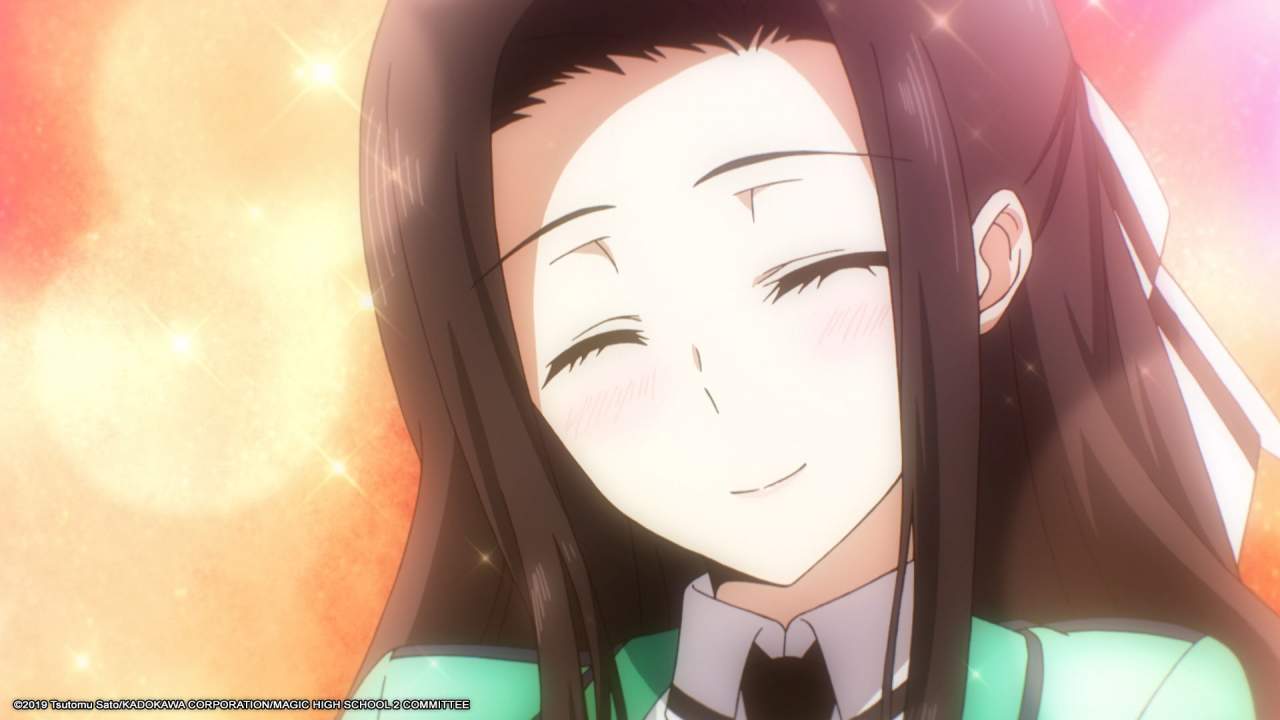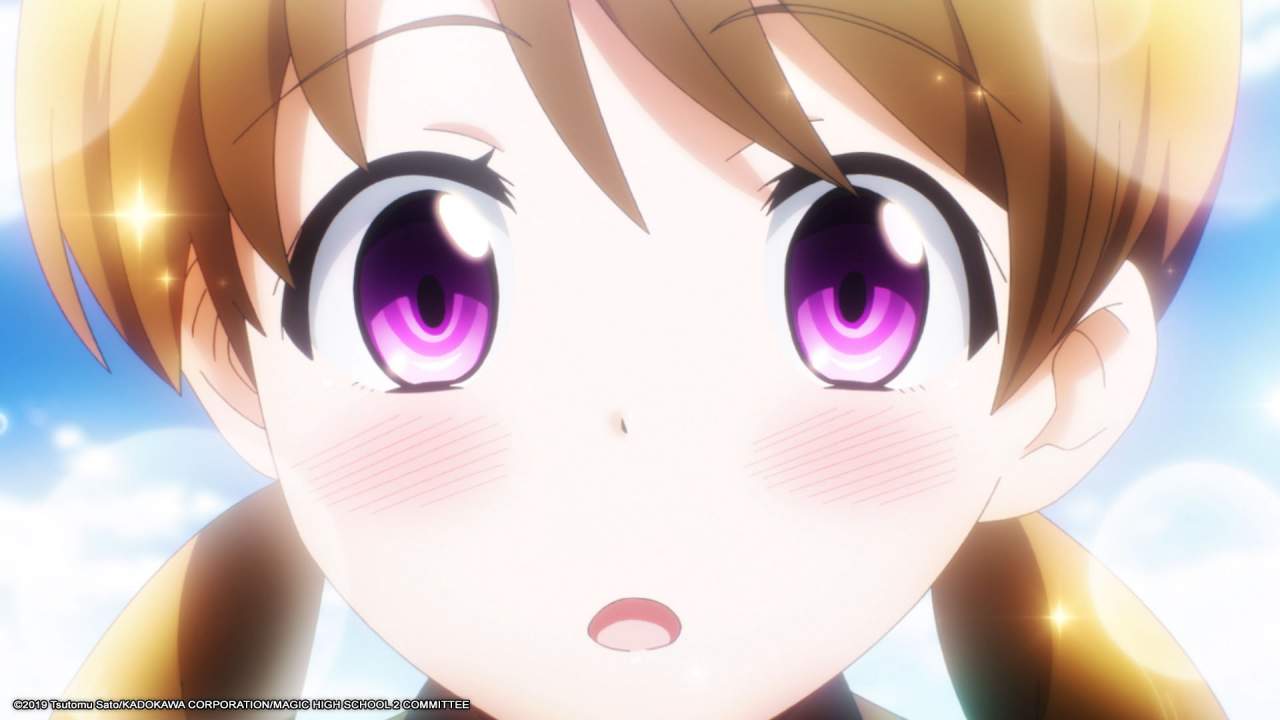 Episode 5【Visitor Arc V】
A parasite is an information body that was generated from the spirit dimension. How could an entity from another dimension appear in the physical world? An evil visitor of unknown origin infiltrates its way into First High School…!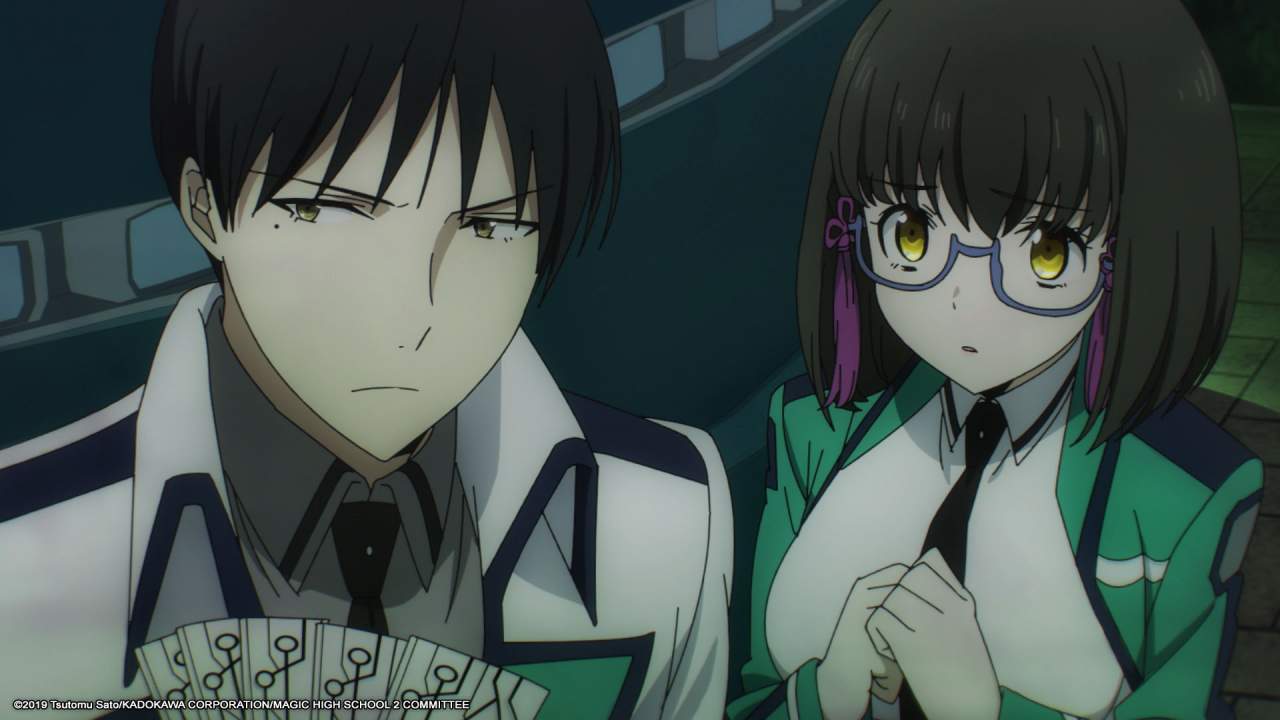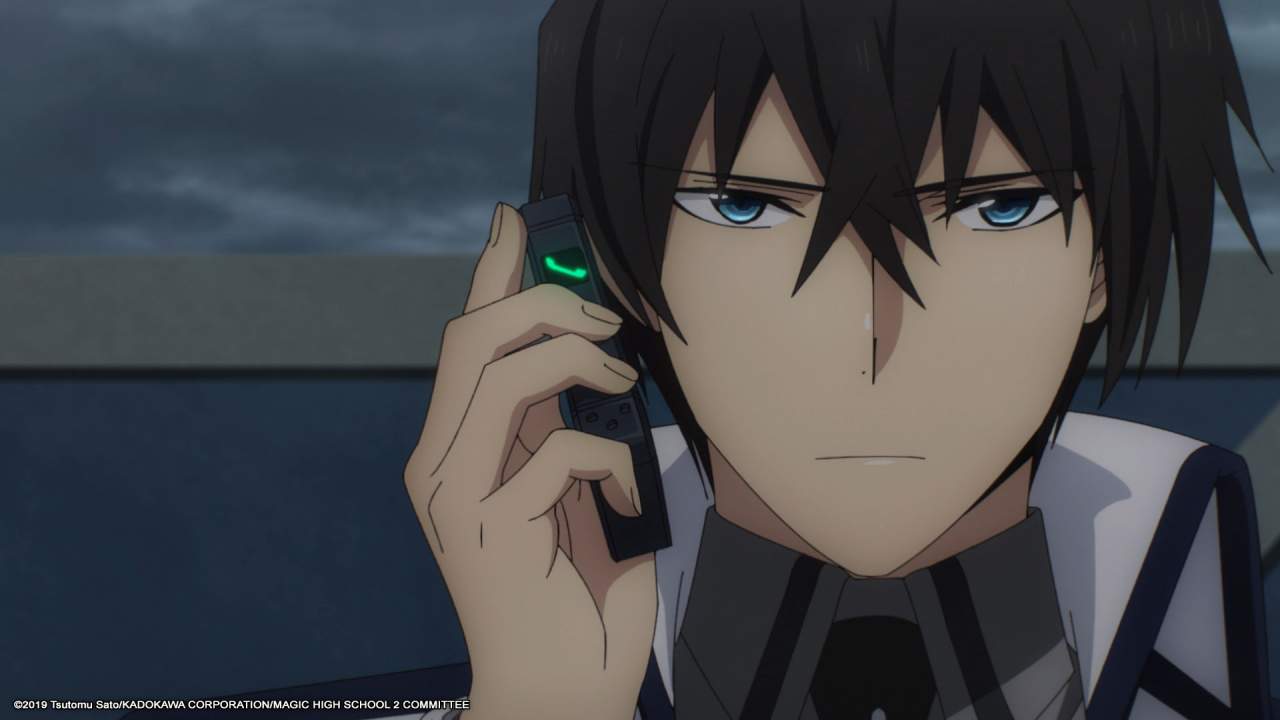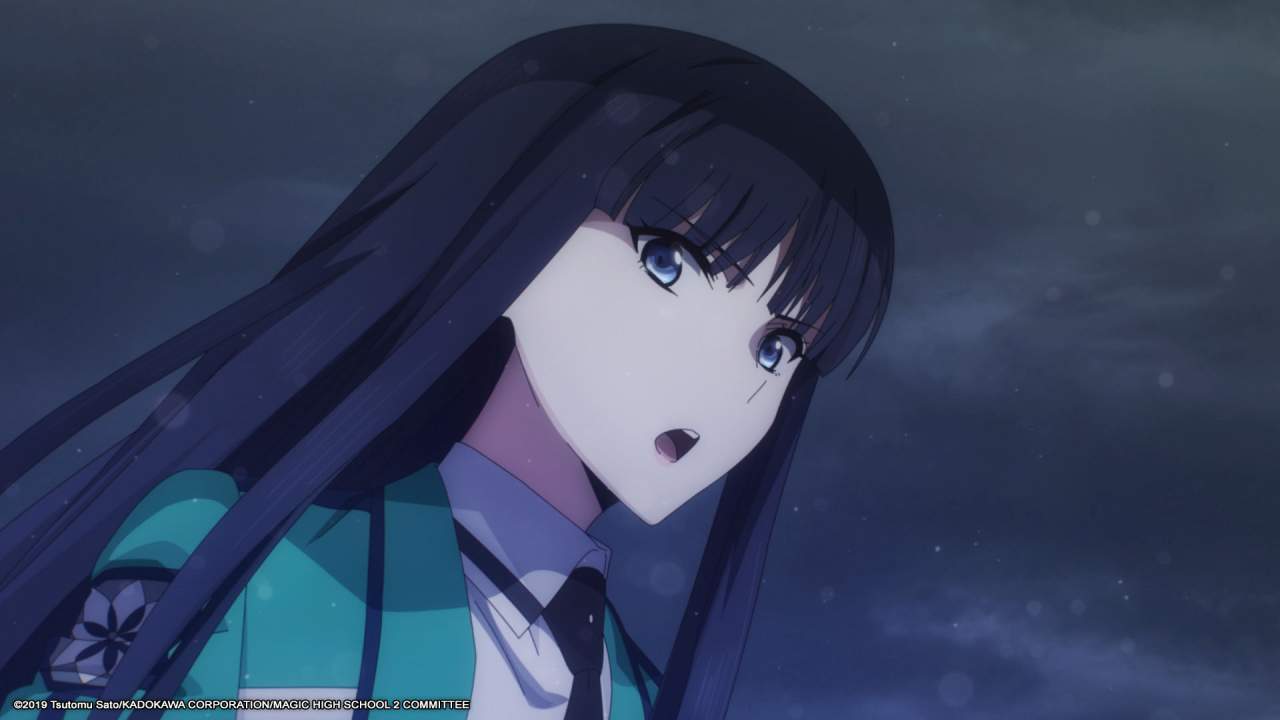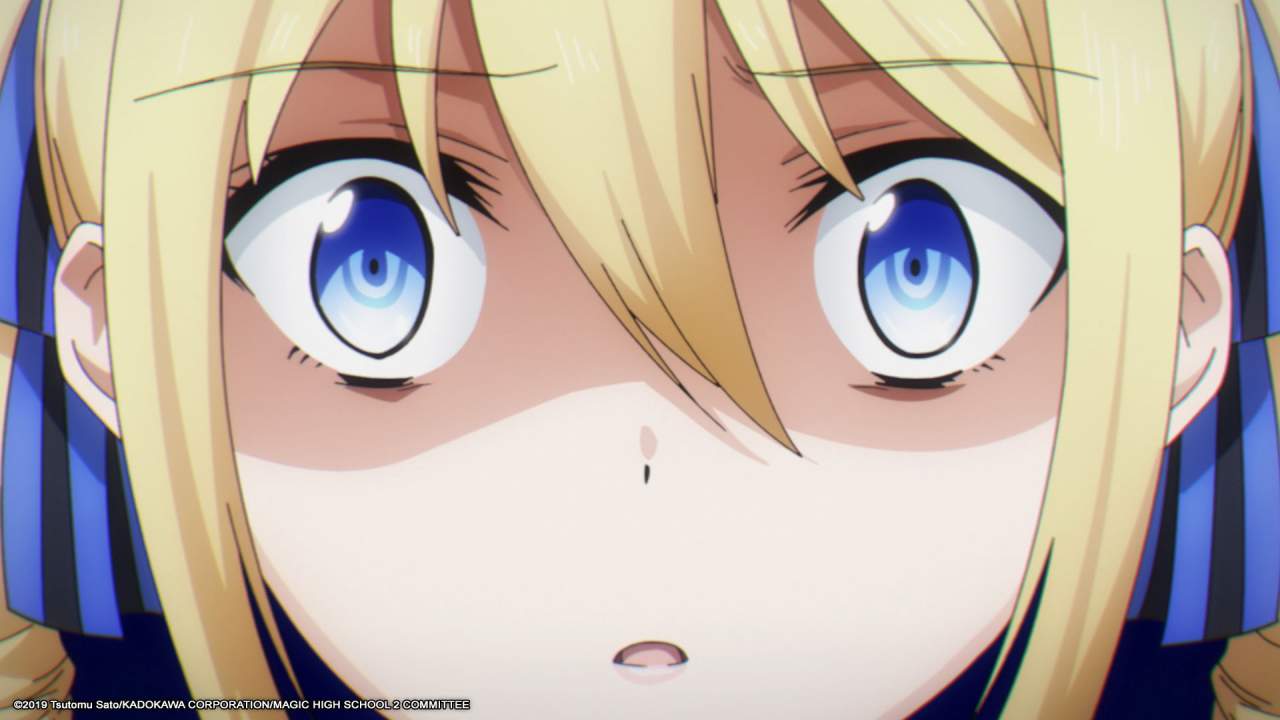 Episode 4【Visitor Arc IV】
It turns out that the masked magician that engaged in a sword fight with Erika was Lina. With her identity blown, Lina uses the Parade spell to attack Tatsuya. Tatsuya attempts to disable the Parade spell by dismantling it but fails. In the face of Lina and her magic powers, Tatsuya must fight an uphill battle.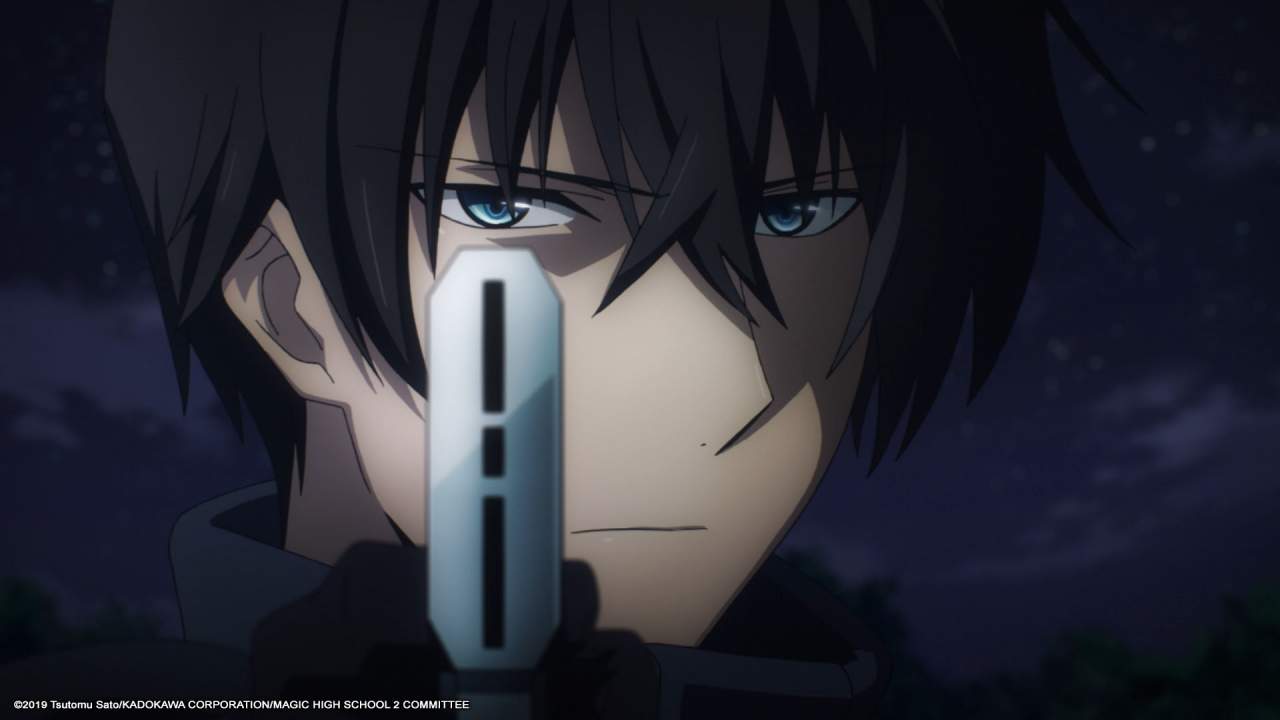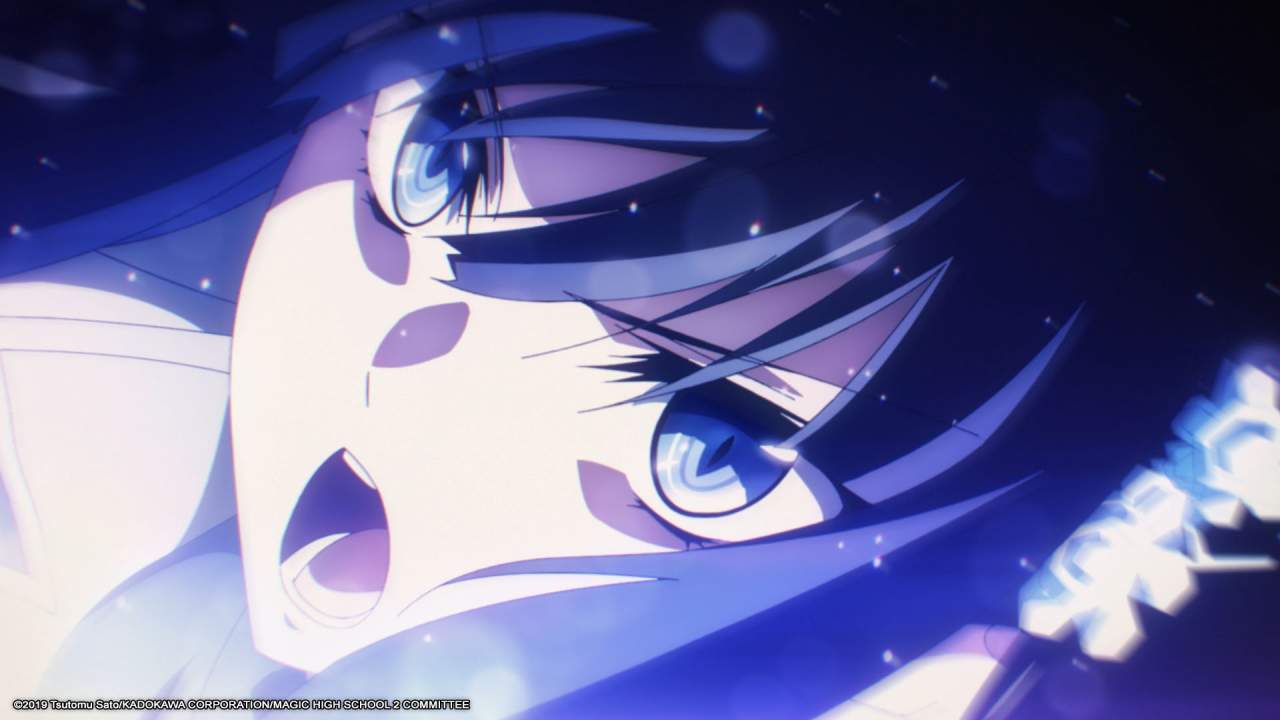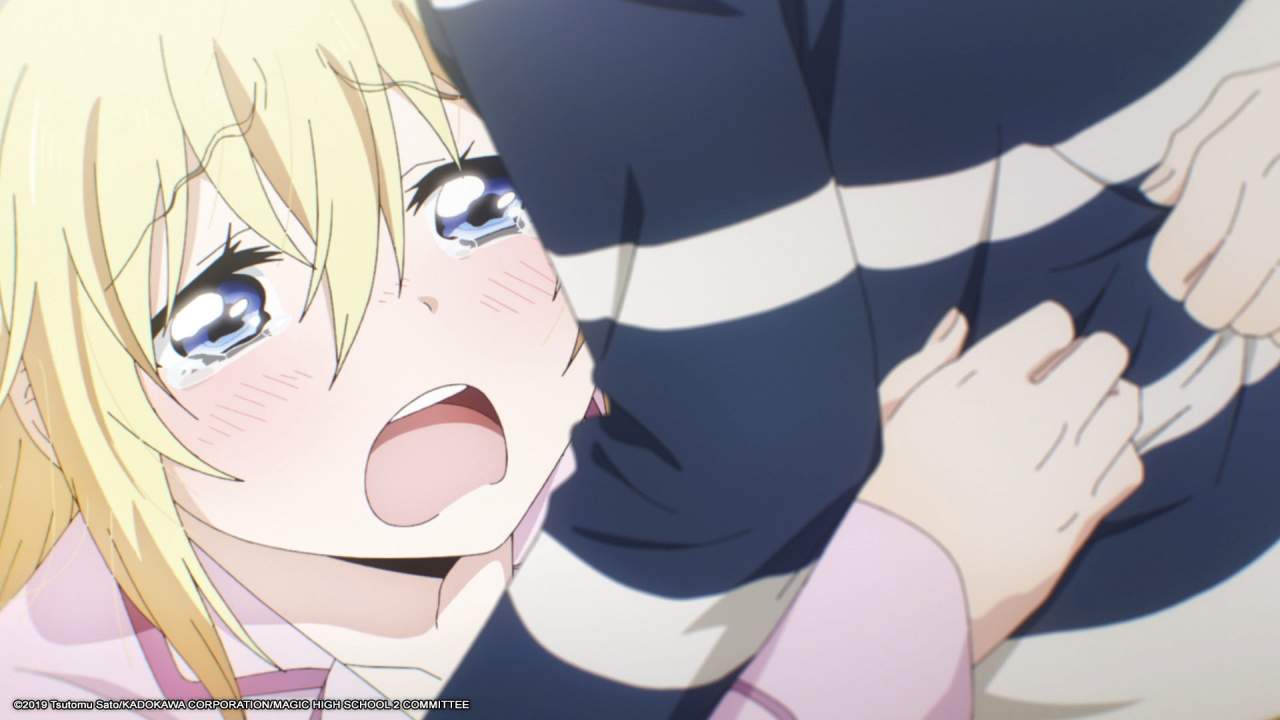 Episode 3【Visitor Arc III】
The vampire that attacked Leo was a demon called a parasite. The Saegusa and Jumonji families decide to join forces to solve this case. Mikihiko and Erika search for the parasite to get revenge for Leo and confront a mysterious masked magician.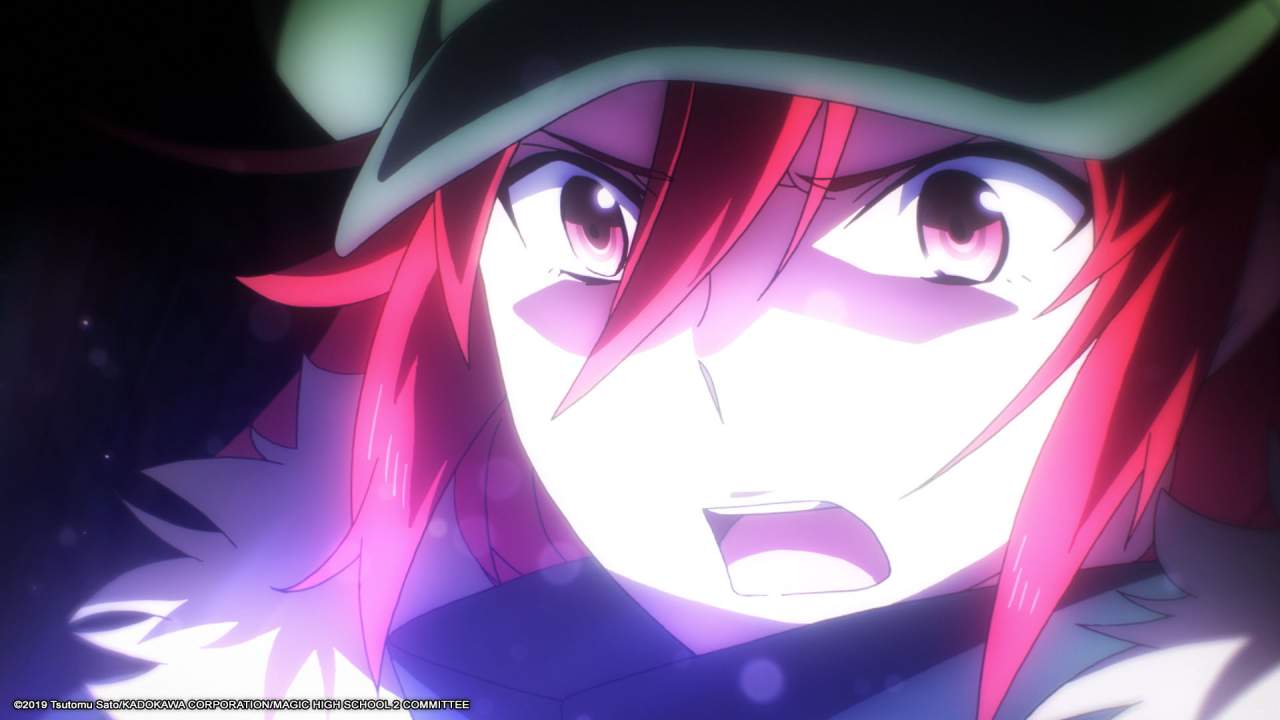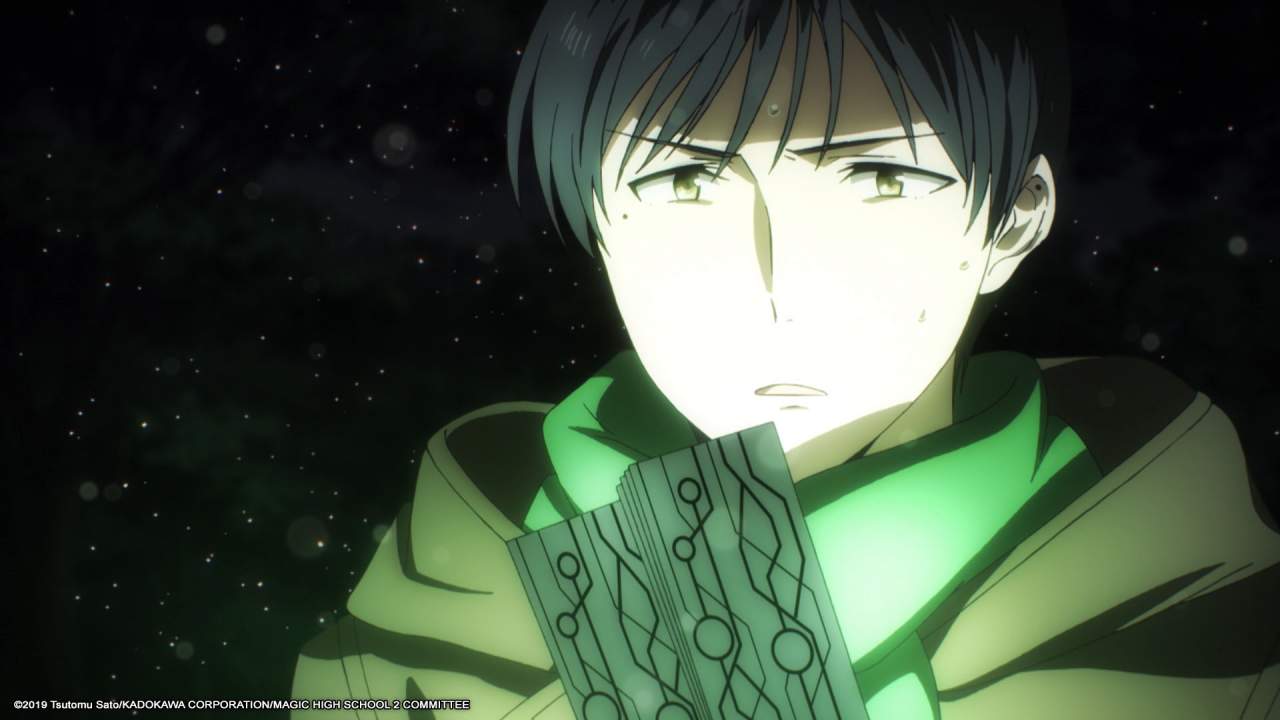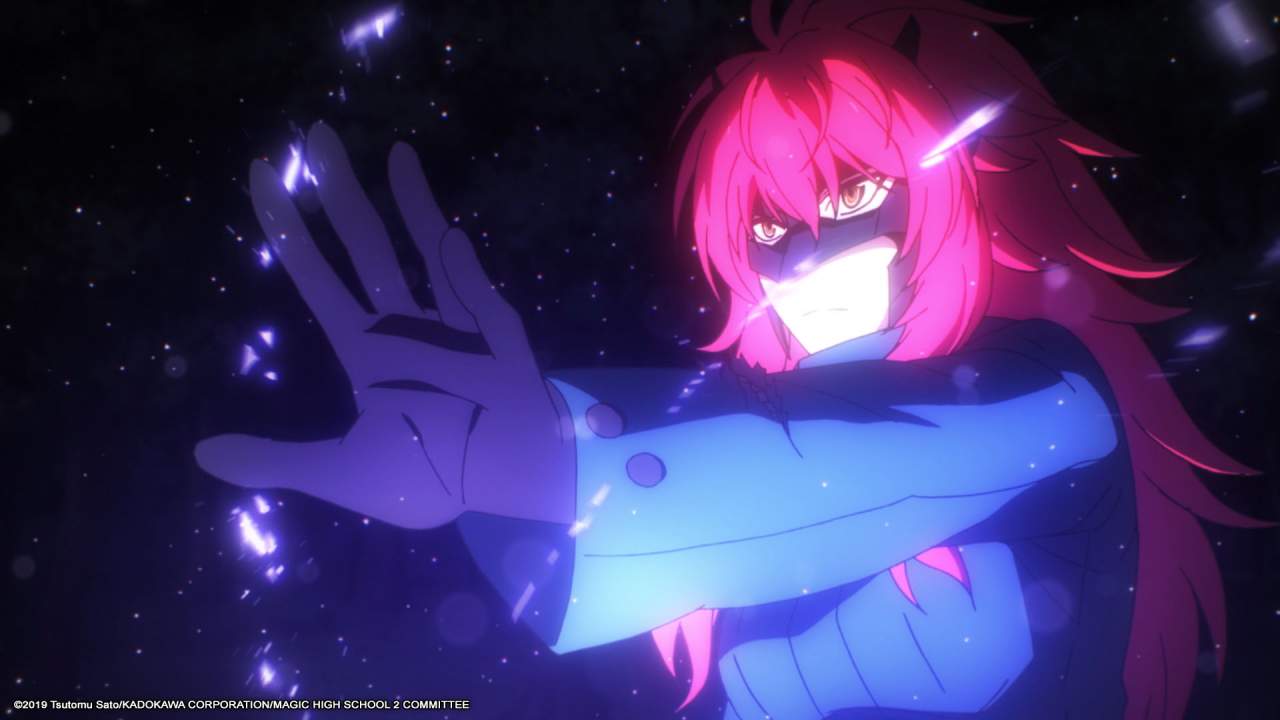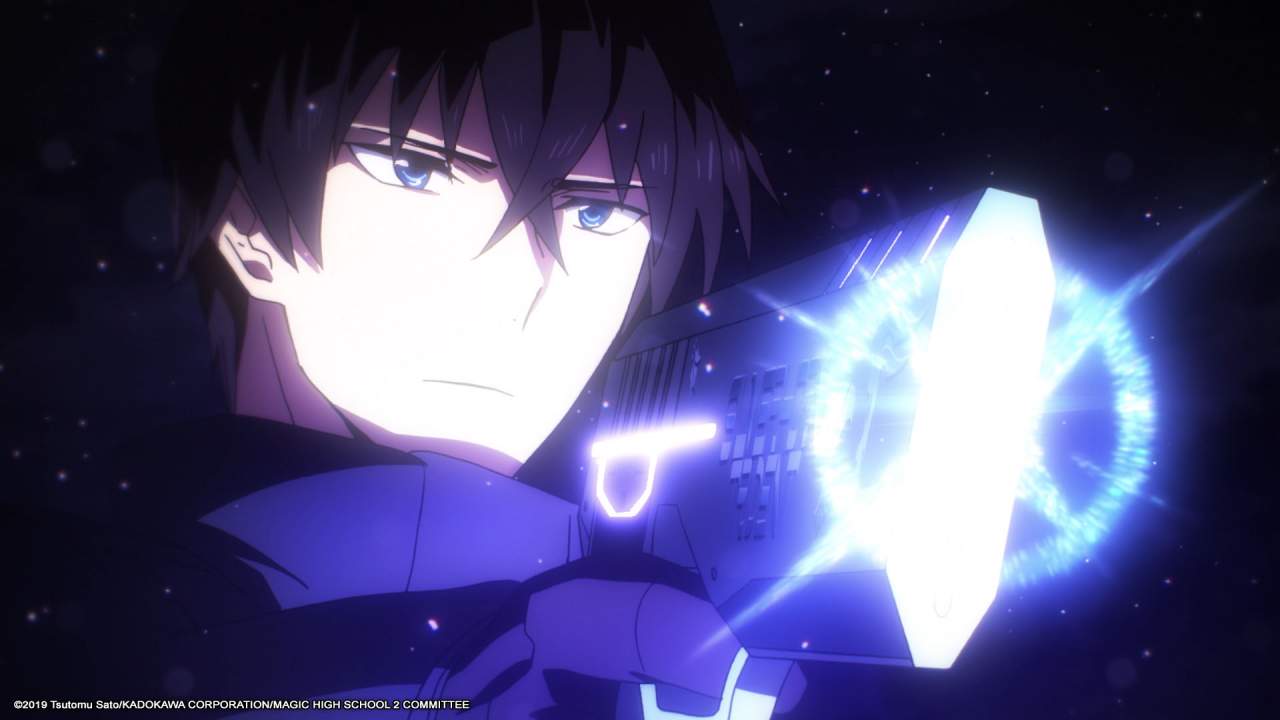 Episode 2【Visitor Arc II】
A string of bizarre murders occurred where the victims were found to have most of the blood drawn from their bodies. Due to the methods used by the killer, they were called "vampire incidents," and similar incidents were also occurring in America.
While these murders stoke public fears, Leo falls victim to a vampire.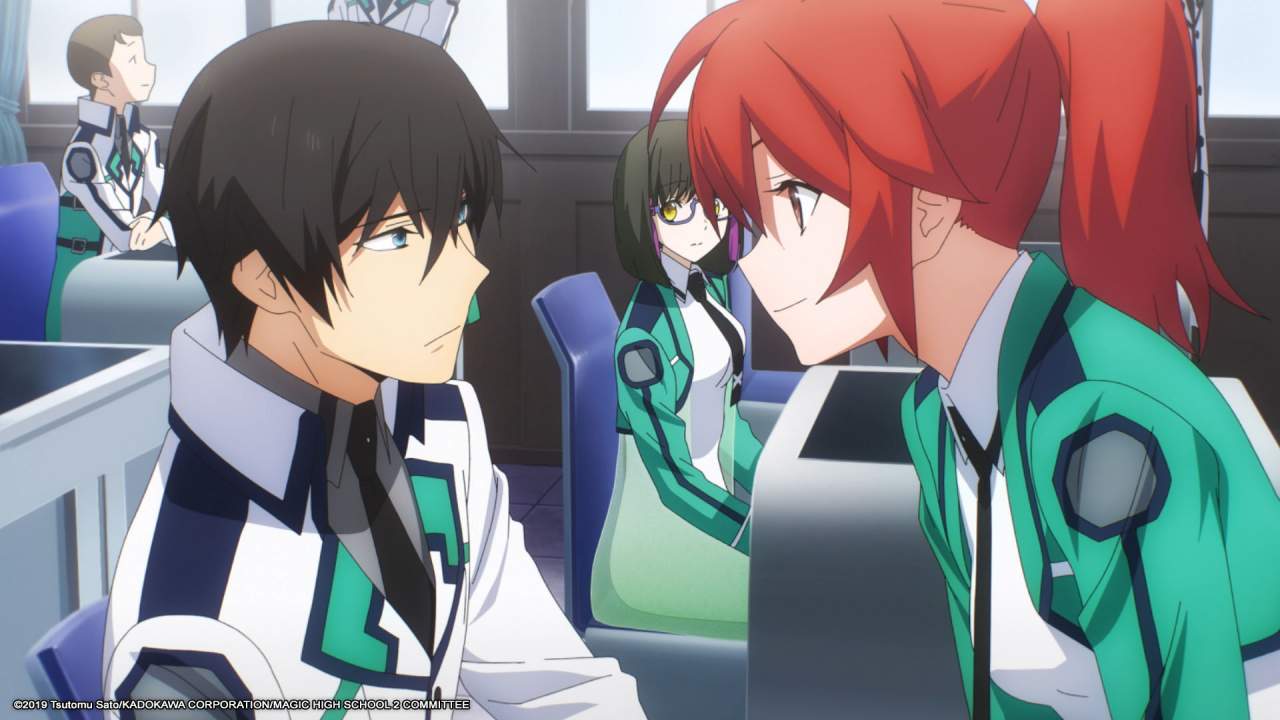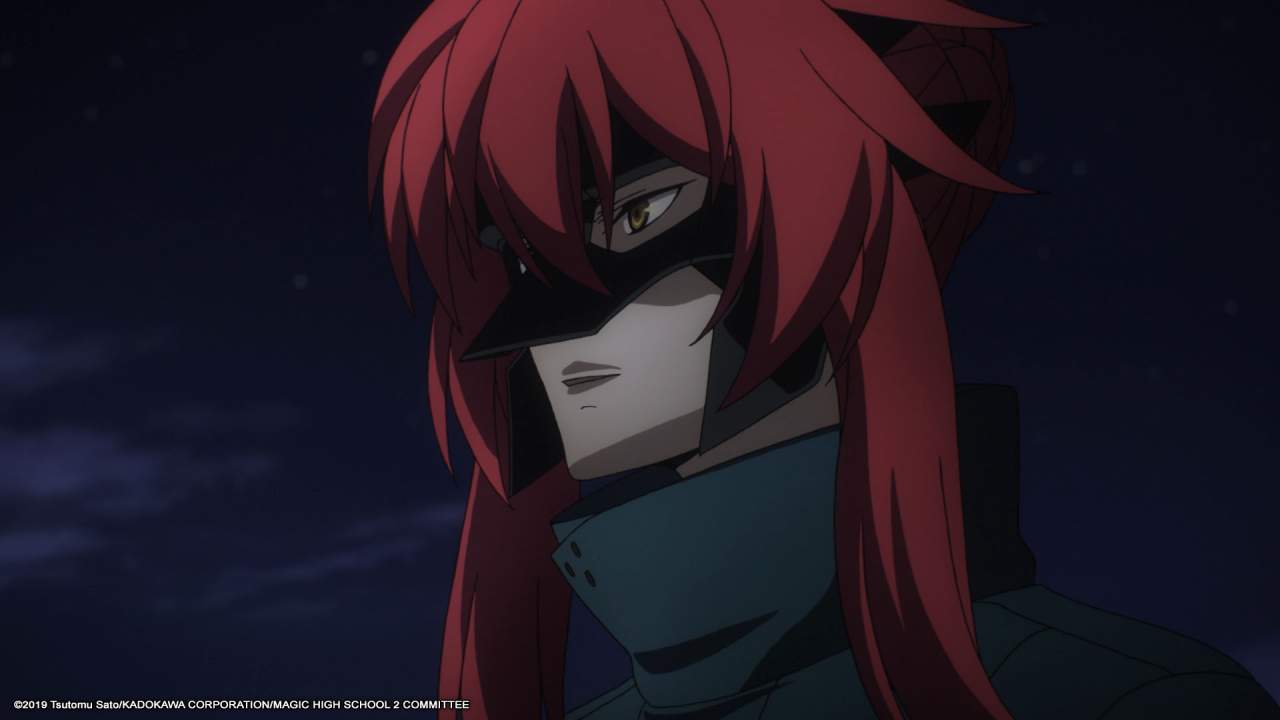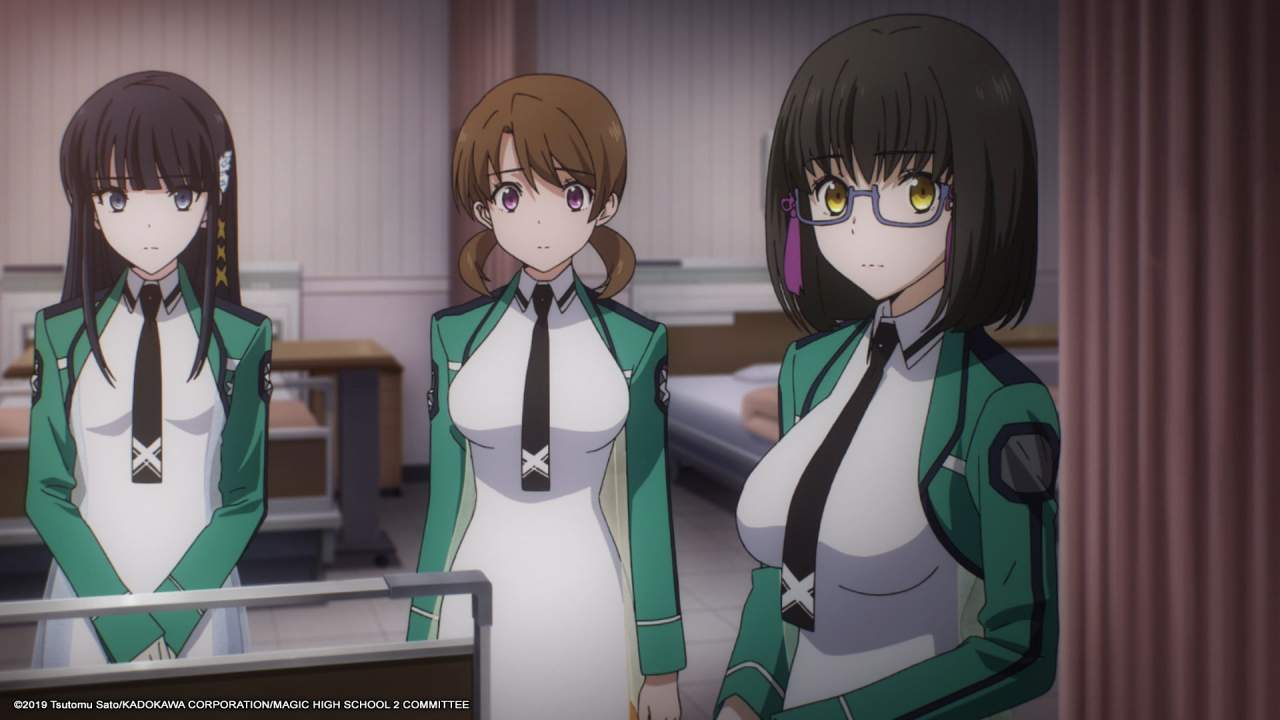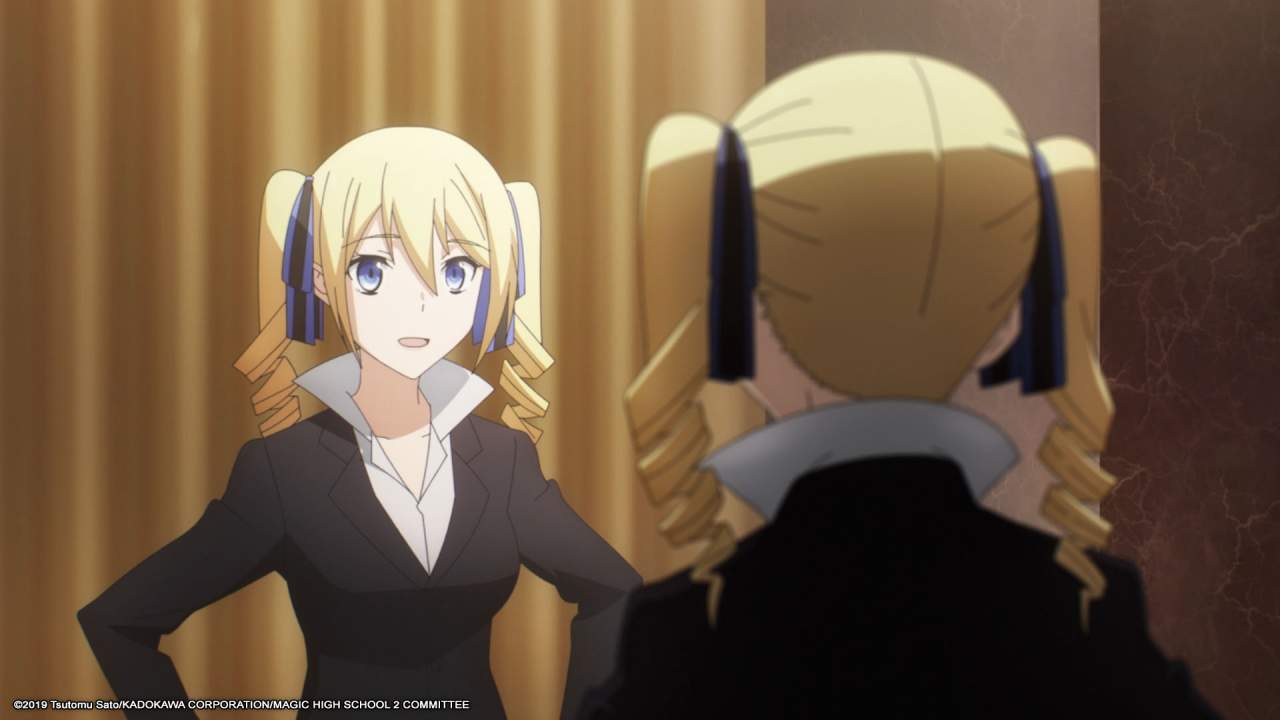 Episode 1【Visitor Arc I】
Two months after the Scorched Halloween incident, Tatsuya and his friends hold a going-away party for Shizuku, who will be studying in America as an exchange student. With the start of the new semester, a student from America arrives at First High School as Shizuku's visiting counterpart. Her name is Angelina Kudou Shields, and she possesses the same level of magical powers as Miyuki. What is her true identity…?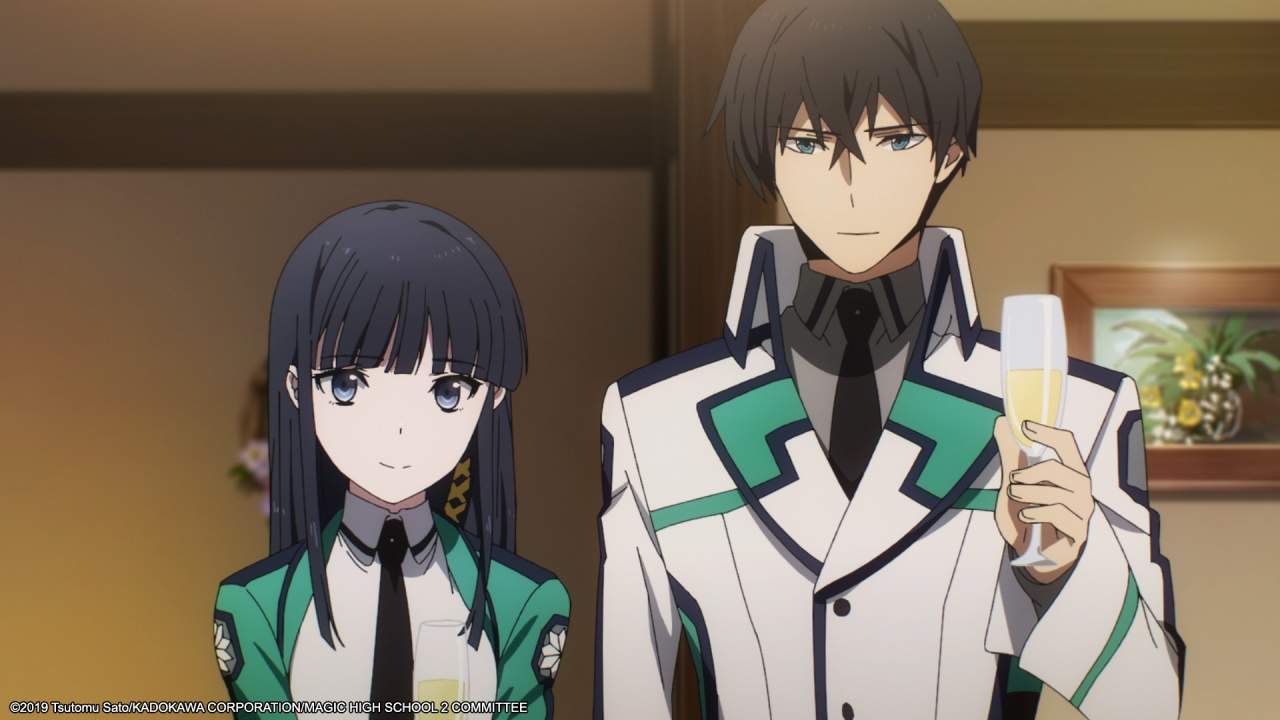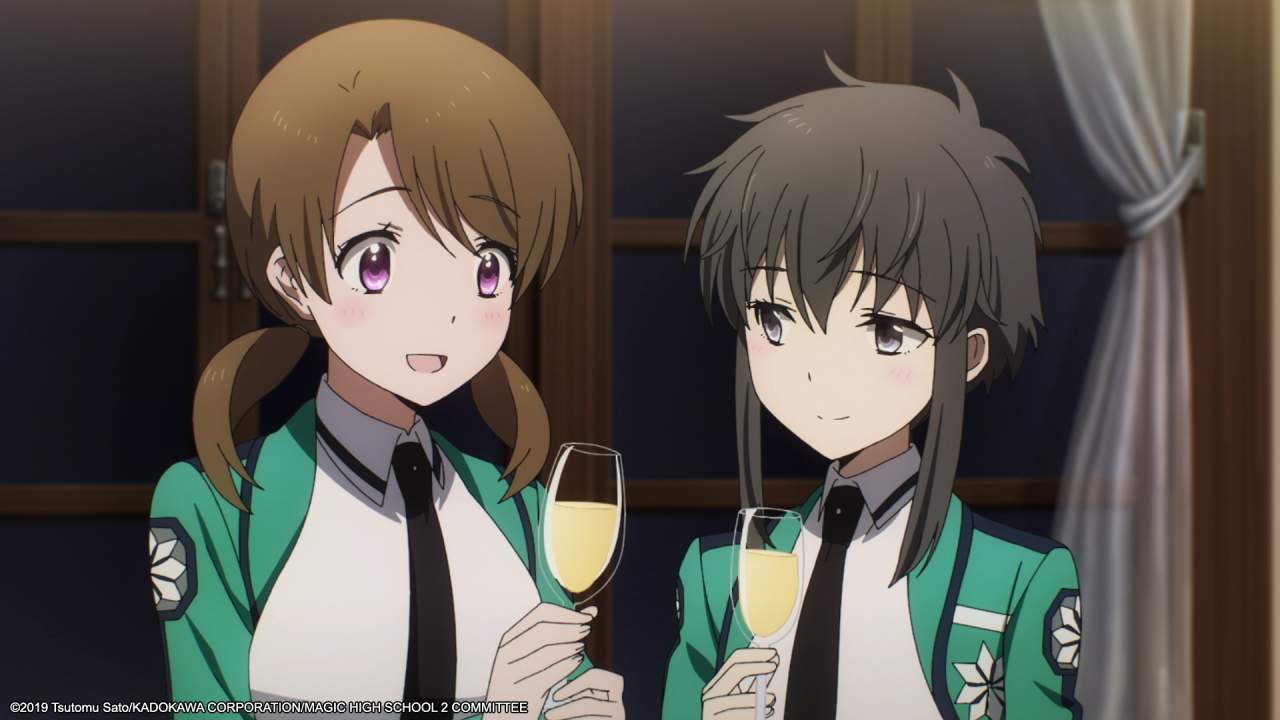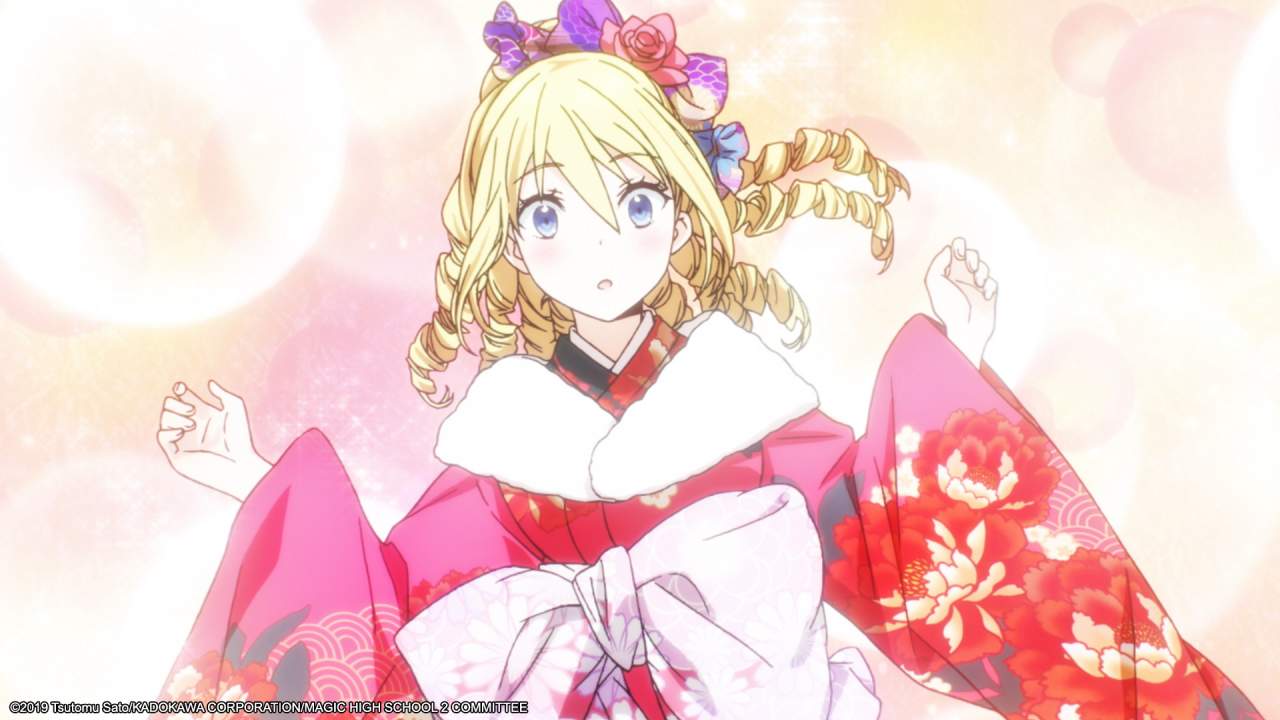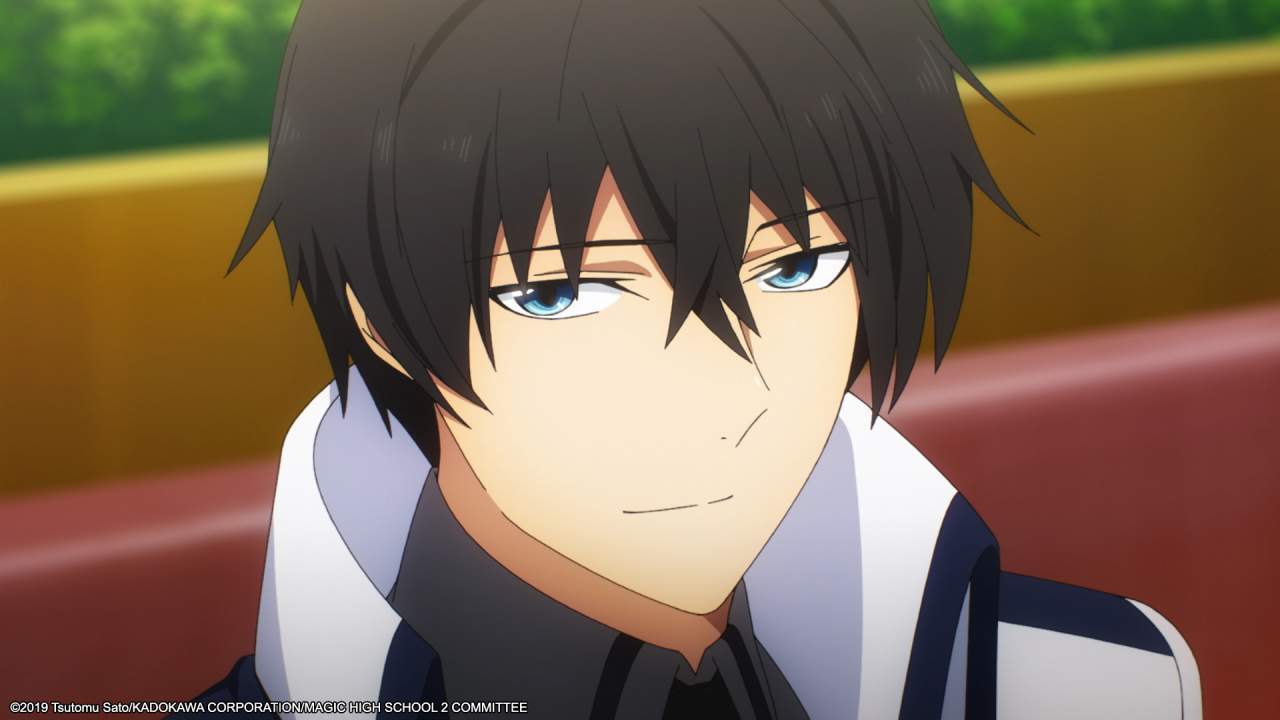 ---
The Irregular at Magic High School: Visitor Arc is the TV anime sequel to The Irregular at Magic High School, adapted from a Sci-Fi action novel series by Tsutomu Sato and Kana Ishida.
ANIPLUS Asia is simulcasting the TV anime which premieres on 4 October,

01:00 [00:00 id/th]

. Encores are on every Sunday 23:30 [22:30 id/th] and Monday MONs24:00 [23:00 id/th].

---
Follow us for anime-related news: www.aniplus-asia.com/news

©2019 Tsutomu Sato/KADOKAWA CORPORATION/MAGIC HIGH SCHOOL 2 COMMITTEE

Tags :