ANIPLUS Asia has recently announced the release of MADE IN ABYSS: Dawn of the Deep Soul in Singapore and Thailand.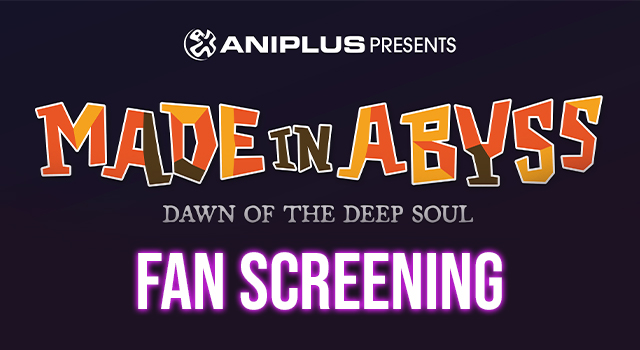 Fan Screenings for the movie will happen in March and April in the respective countries, here are the details:
Singapore Fan Screening
GV Plaza
| 14th March (Saturday), 1:30pm & 4:10pm
Ticketing page:
Golden Village Singapore
*Movie is in Japanese audio with English subtitles.
Thailand Fan Screening
Paragon Cineplex | Date and time TBC
Ticketing page TBA
*Movie is in Japanese audio with Thai subtitles.
Each ticket purchased will come with 1 x random Character board (out of 4 designs).
And here are the movie trailers in both English and Thai: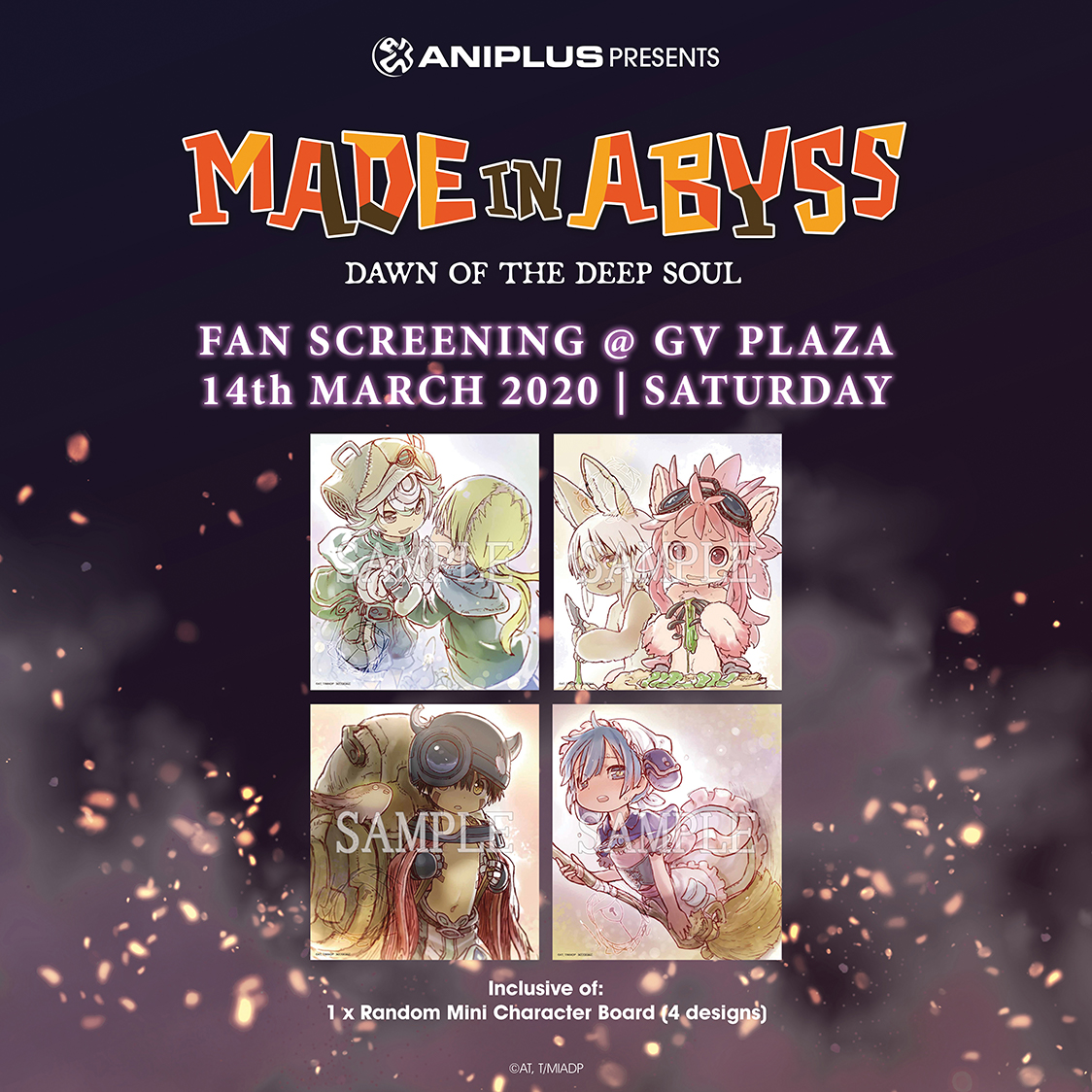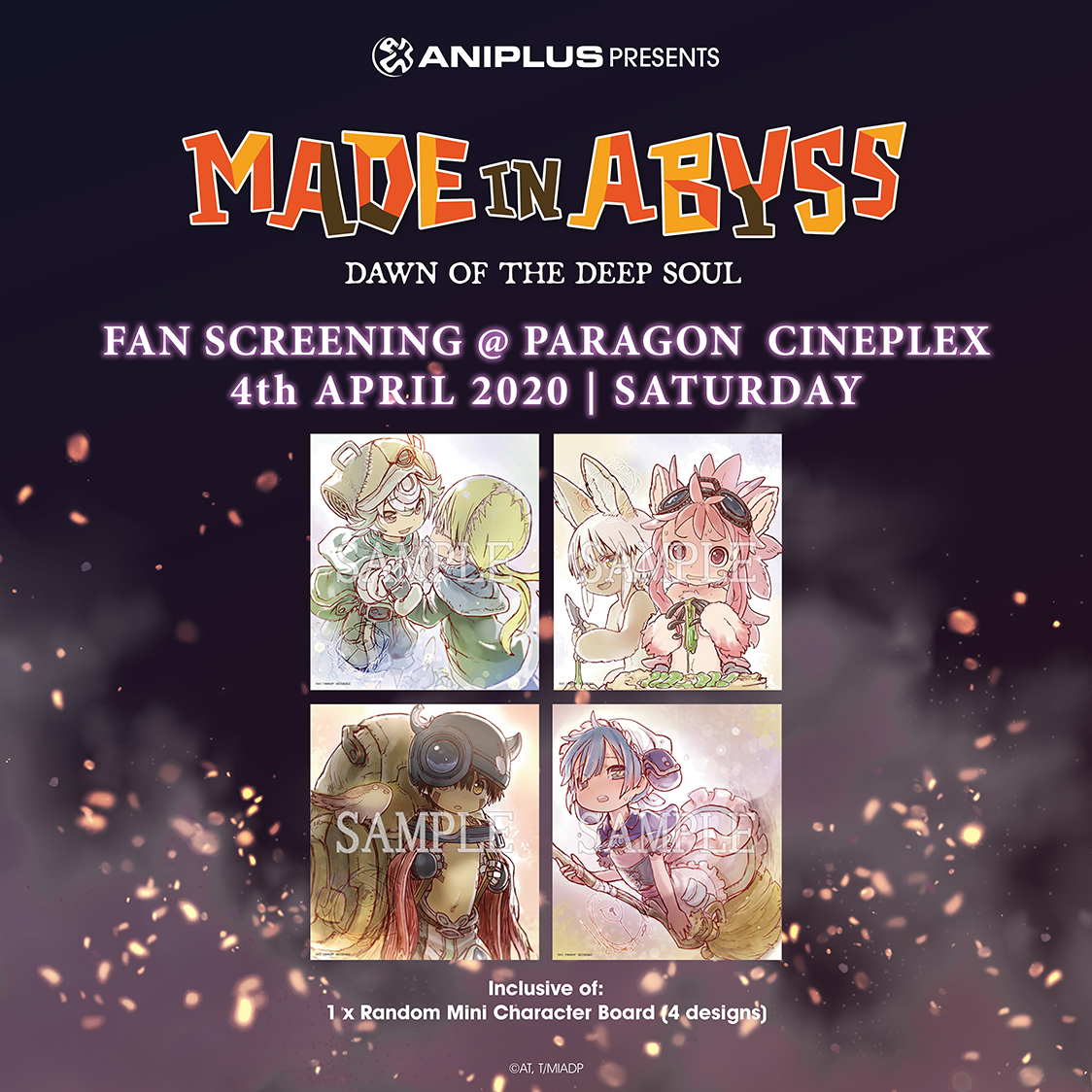 Made in Abyss is a Japanese manga series by Akihito Tsukushi and published by Takeshobo.
An anime television series adaptation by Kinema Citrus aired its first season from July 7 to September 29, 2017.
The manga was nominated for the 11th Manga Taishō awards and came in at eighth place, against award-winning titles such as The Promised Neverland and BEASTARS. Made in Abyss has been met with positive reviews and widely voted to be the top anime 2017 across various anime fan communities.
The story follows an orphaned young girl, Riko, who finds and befriends a humanoid robot Reg and descends with it into the titular "Abyss", that leads deep into the Earth, in hopes of finding her mother.
Movie Synopsis:
In the world that has been thoroughly explored, there left the only unexplored pit—the "Abyss". Deep down the unfathomable depths, bizzare creatures exist and what lie within are invaluable relics that are inconceivable by humans today. Captivated by the enigmatic Abyss, many people have set off on their journeys. Now, the numerous adventurers who explore the Abyss are known as "Cave Raiders".
Sitting at the edge of the Abyss is a town called "Orth", where Riko, an orphaned girl lives.
Her dream is to become a well-respected Cave Raider like her mother and unravel the mysteries of the Abyss.
One day, Riko discovered a White Whistle that belonged to her mother, Lyza, and as a result, decided to dive into the Abyss. Reg, a robot with amnesia, was found by Riko and resolved to find his lost memories by accompanying her on her journey down the Abyss.
Riko suffered from the poison of an Orb Piercer on the fourth layer of the Abyss. The one who saved her from the hands of the reaper was Nanachi.
With Nanachi now in the team, the trio continue on their adventure down into the fifth layer, where Bondrewd awaits. Down there, they met a girl who introduces herself as Prushka…
---
©Akihito Tsukushi, TAKE SHOBO/MADE IN ABYSS "Dawn of a Deep Soul" PARTNERS

Tags :