The first Key Visual and animation PV of GRANBLUE FANTASY The Animation Season 2 was revealed during the game's special summer live stream which took place on 3 August.
The cast and staff were announced and it has also been revealed that MAPPA will animate the second season this time. The first season was animated by A-1 Pictures.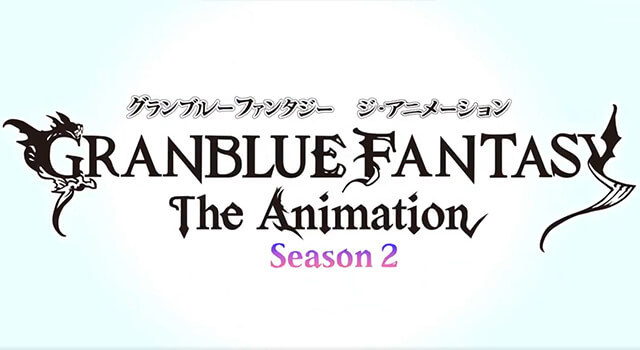 Once again, let's soar into the vast blue skies―
GRANBLUE FANTASY The Animation Season 2 is based on the story from Cygames' social game Granblue Fantasy. The second season will illustrate the continuation of the journey across the skies with Gran, a young man aiming to reach the island of the Astrals, and the mysterious blue-haired girl Lyria.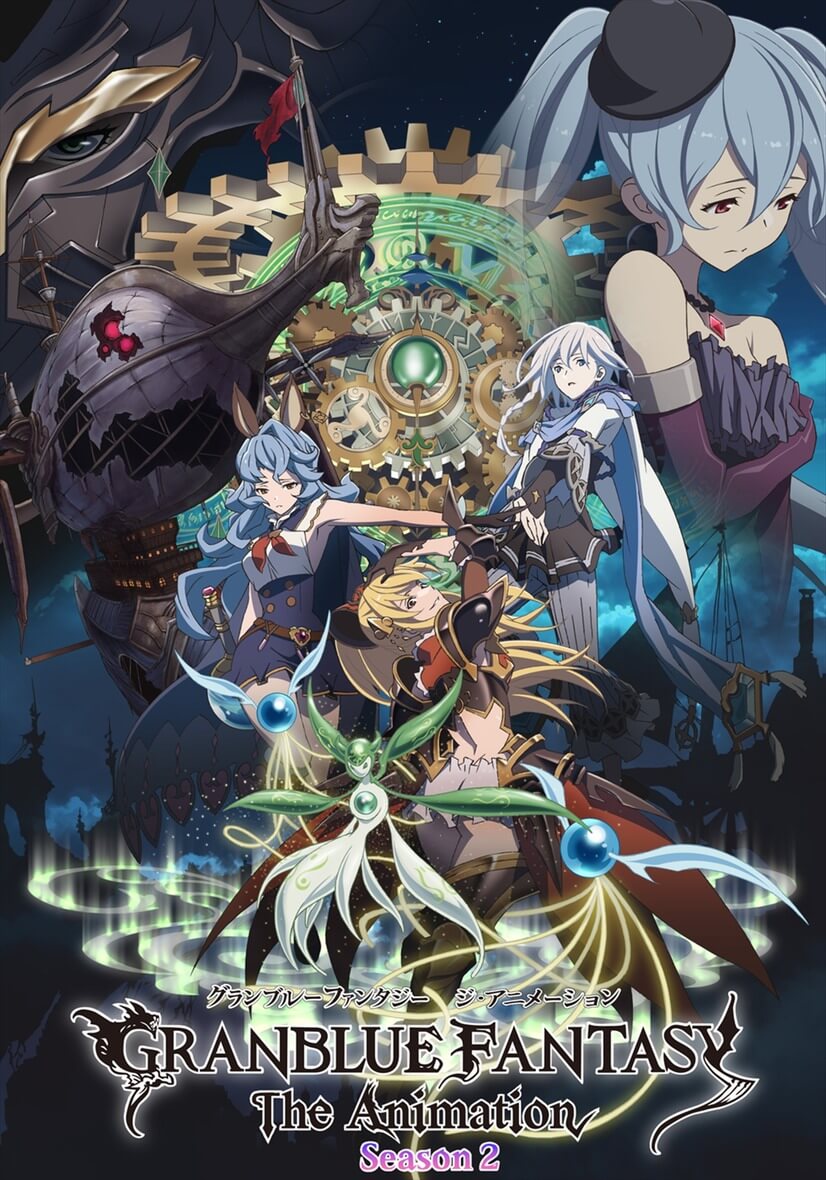 The key visual features a number of characters who are familiar to those who play the game.
Check out the first PV on GRANBLUE FANTASY The Animation's Twitter!
「GRANBLUE FANTASY The Animation Season 2」のPVを公開いたしました!
2019年10月4日より順次放送開始!

いま再び、広大な蒼の空へ――

YouTube:https://t.co/hpFJr6DRRm
#グラブル#グランブルーファンタジー pic.twitter.com/AE9u4HWQUn

— TVアニメ「グランブルーファンタジー」 (@anime_gbf) August 3, 2019
What do you think of the animation from MAPPA? It's pretty different from the first season but really refreshing! MAPPA worked on the animation for anime such as The Genesis of Bahamut and Zombieland Saga.
GRANBLUE FANTASY The Animation Season 2 is slated for 4 October 2019.
Staff
Director: Yui Umemoto
Character Designer: Fumihide Sai
Color Designer: Yukie Noguchi
Art Director: Nobuhito Sue
3D Director: Shunsaku Usui
Photography Director: Yoshihisa Ooyama
Editor: Keisuke Yanagi
Music: Tsutomu Narita, Yasunori Nishiki
Sound Effects: Toshiya Wada
Music Producer: dugout
Cast
Yuuki Ono as Gran
Nao Toyama as Lyria
Rie Kugimiya as Vyrn
Miyuki Sawashiro as Katalina
Hiroaki Hirata as Rackam
Yukari Tamura as Io
Keiji Fujiwara as Eugen
Rie Tanaka as Rosetta
Emiri Kato as Sierokarte
Skyfarers, are you ready for yet another adventure?
---
GRANBLUE FANTASY The Animation was simulcast from April to June 2017 on ANIPLUS Asia in Southeast Asia.
---
Source: AnimeAnime!

(C)GRANBLUE FANTASY The Animation Project

Follow us for anime-related news: www.aniplus-asia.com/news

Tags :