It has been announced that the 23rd movie of Detective Conan titled "Detective Conan: The Fist of Blue Sapphire" will open on 12 April 2019 in Japan. For the first time in the franchise history, it will be set overseas in Singapore. Creator Gosho Aoyama illustrated the teaser visual for the upcoming movie, which features a familiar landmark.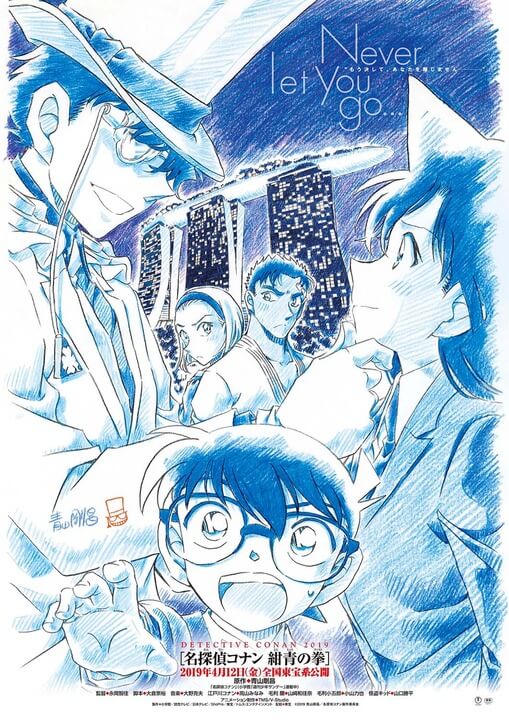 Detective Conan is an ongoing manga by Gosho Aoyama about the exploits of high school detective Conan Edogawa. It has been serialising in Weekly Shonen Sunday (Shogakukan) since 1994.
The TV series began broadcast in 1996, and the theatrical adaptations have been produced since 1997. The 22nd movie "Zero The Enforcer" – released in April this year – was a hit and achieved the franchise's highest box office.
---
Follow us for anime-related news: www.aniplus-asia.com/news

Source: Mantan Web

(C)2019 青山剛昌/名探偵コナン製作委員会

Tags :