The story introduction, main cast, staff, theme song performers and key visual of upcoming original TV anime DECA-DENCE, which was slated for a July 2020 release, has been revealed. Comments from the theme song performers and main staff were also released!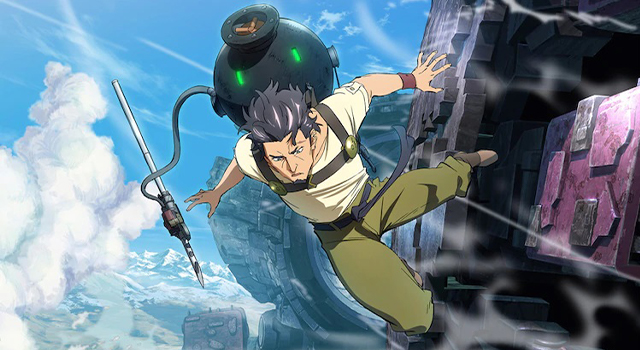 DECA-DENCE is set in a world where the survival of humanity is threatened by the existence of unknown creatures called Gadoru, which suddenly appeared on the face of the earth many years ago. The anime's story portrays the daily lives of those who build the DECA-DENCE, the 3000 metres-high mobile fortress designed to protect humanity from the Gadoru.
The two main characters of the series, Kaburagi and Natsume, are voiced by Katsuyuki Konishi and Tomori Kusunoki respectively. Kaburagi is an armor technician of the DECA-DENCE while Natsume is a girl who aspires to become a Gear—warriors who fight against the Gadoru.
Kaburagi (CV: Katsuyuki Konishi)
Natsume (CV: Tomori Kusunoki)
Check out the new key visual, featuring both main characters: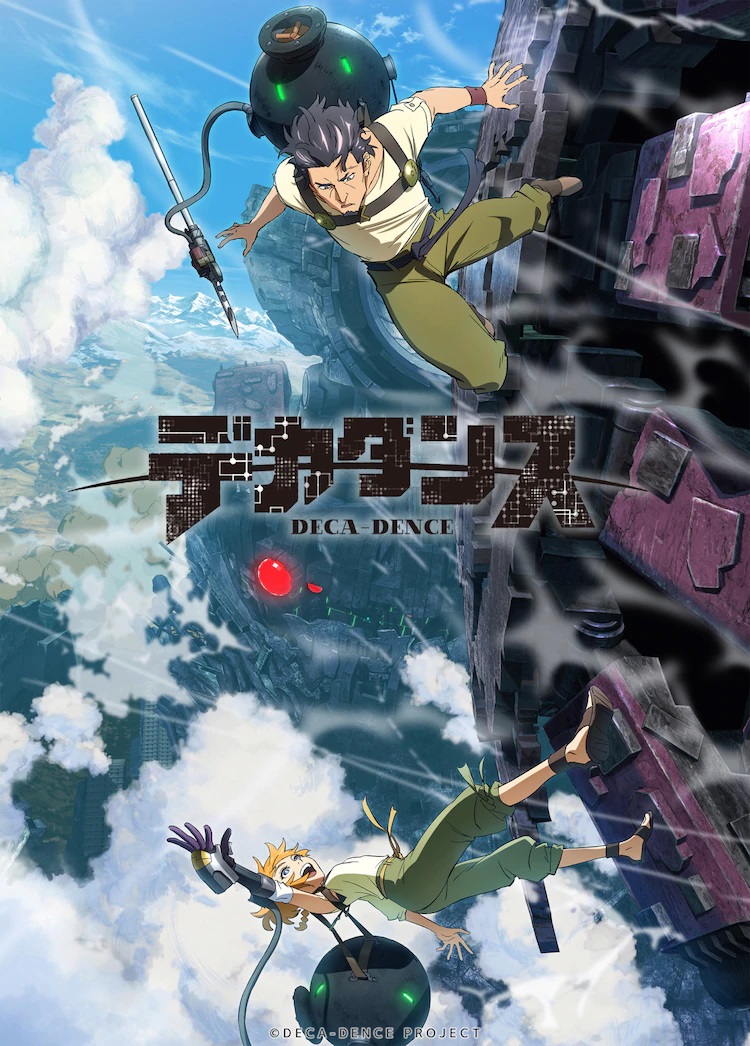 It has also been announced that Konomi Suzuki will perform the TV anime's Opening theme, "Theater of Life", while Kashitaro Ito will perform the Ending theme, "Kioku no Hakobune".
2020年7月放送「デカダンス」

OP「Theater of Life」鈴木このみ
ED「記憶の箱舟」伊東歌詞太郎
2020年7月29日(水)シングル同時発売!

どちらも早くお届けしたい素晴らしい楽曲です…✨放送と合わせてお楽しみに♪https://t.co/pOTjZfG2vj#デカダンス #DECA_DENCE

— TVアニメ「デカダンス」公式 (@decadence_anime) May 15, 2020
DECA-DENCE is directed by Yuzuru Tachikawa (Death Parade, Mob Psycho 100 II) while Hiroshi Seko (Banana Fish, Vinland Saga, Mob Psycho 100 II) will be handling the series composition and scripts. The TV anime is scheduled for a July release.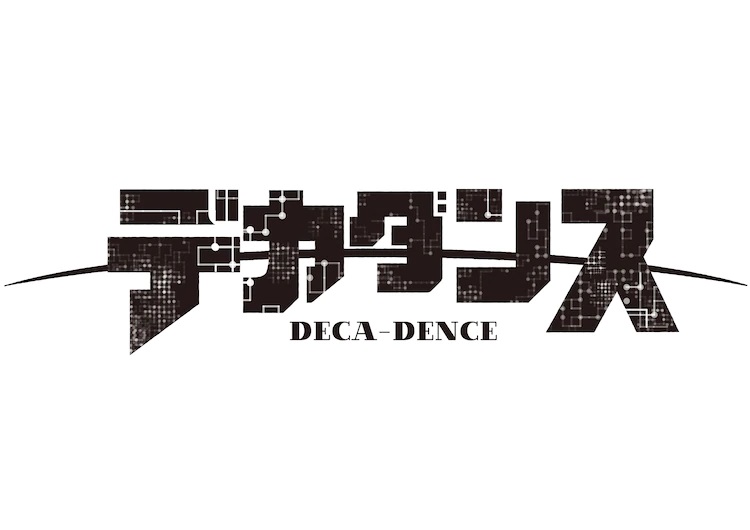 Check out the comments from the theme song performers and main staff:
Konomi Suzuki (Opening Theme)
"This is a really cool story that portrays the strong will of those who are fighting hard to survive in a harsh world. The opening theme "Theater of Life" is a song that conveys the glimmering moments of one fighting hard for their own way of living. It's a song that'll make you want to take a huge step forward, so I'd be happy if my singing voice can give the characters power!"
Kashitaro Ito (Ending Theme)
"As I read through the story, I was deeply drawn in. I think I managed to draw a connection between the characters' feelings and what I feel on a daily basis! I think the ending theme will add a touch of color to the anime, so please enjoy the show and pay attention to the ending sequence as well."
Yuzuru Tachikawa (Director)
"It's been some time since I did an original series! I only started directorial works halfway through my career, and this time, it's a fresh start with a genre that is new to me. Even right now, I am spending lots of time thinking about what to do with certain scenes (laughs).
DECA-DENCE's story is set within a large-scale and vast world, filled with lots of action and drama where humans fight against monsters, not to mention there is a gargantuan mobile fortress and many other highlights! Please stay with us till the very end!
We're looking forward to having your support!"
Tsunoki Producer (animation studio NUT)

"I believe DECA-DENCE started off upon a conversation between Director Tachikawa, KADOKAWA's TanakaP and me, where we talked about creating an original story. It was after my involvement in the TV anime series "The Saga of Tanya the Evil".
Aside from it being an original story, the preparation work too took plenty of time and with the help of many, we managed to build DECA-DENCE's world piece by piece. By the time I noticed it, it's became something amazing… how did it turn out like this?!
This is NUT's very first original series, made together with our reliable staff members. Please look forward to it!"
A teaser video and visual were released back in July 2019: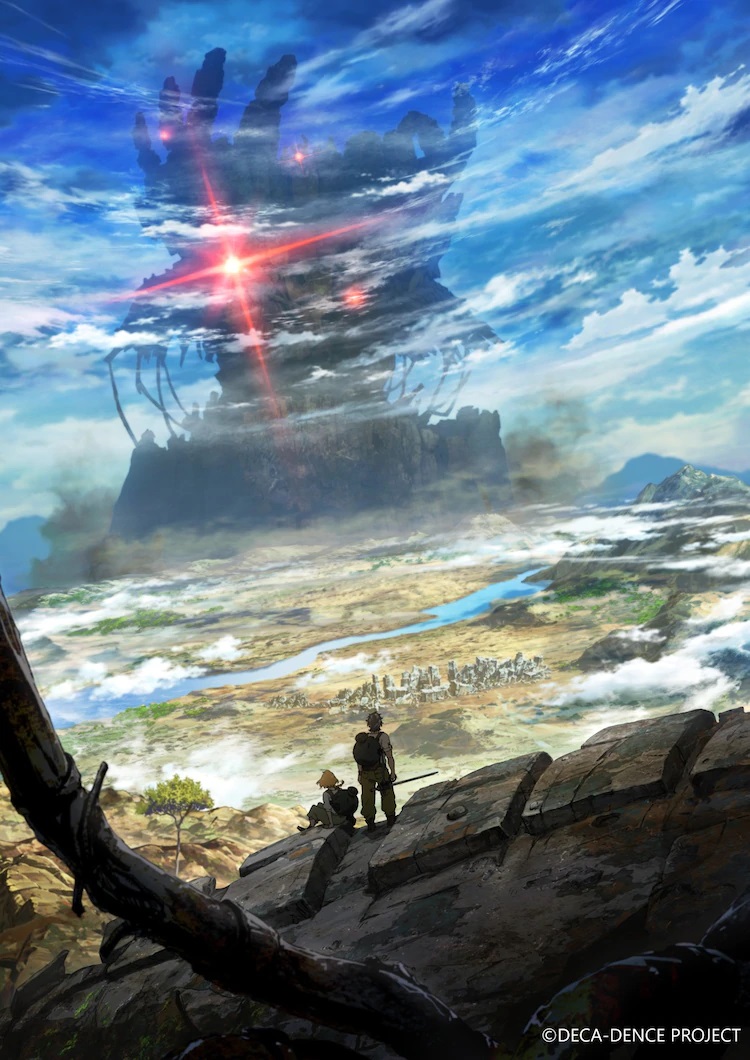 DECA-DENCE
Slated for July 2020 broadcast
STAFF
Original Creator: DECA-DENCE PROJECT
Director: Yuzuru Tachikawa
Series Composition / Script: Hiroshi Seko
Character Design / Chief Animation Director: Shinichi Kurita
Character Concept Design: pomodorosa
Cyborg Design: Kiyotaka Oshiyama
DECA-DENCE Design: Hiromatsu Shuu
Gadoru Design: Satoshi Matsuura
Sub Character Design: Hiromi Taniguchi, Ayu Ogata
Battle Concept Design: Tetsuya Masuda
Prop Design: Fuminori Tsukita, Hiyori Denforword Akishino (Aki Production)
Visual Concept: Izumi Murakami
Art Director: Kei Ichikura
Color Design: Chie Nakamura
Director of Photography: Makishi Uehama
3D CGI Director: Masato Takahashi
Editing: Yumi Jinguji
Music: Masahiro Tokuda
Sound Director: Fumiyuki Go
Animation Production: NUT
Producer: DECA-DENCE PROJECT
Opening Theme Song
"Theater of Life" by Konomi Suzuki
Ending Theme Song
"Kioku no Hakobune" by Kashitaro Ito
CAST
Katsuyuki Konishi as Kaburagi
Tomori Kusunoki as Natsume
---
Follow us for more anime-related news: https://www.aniplus-asia.com/news

Source: natalie, DECA-DENCE Official Twitter

(c)DECA-DENCE PROJECT

Tags :