ANIPLUS Asia will be bringing the movie, Is It Wrong to Try to Pick Up Girls in a Dungeon?: Arrow of the Orion, to our DanMachi fans in Singapore on 6 and 7 April 2019, exclusively at Golden Village Plaza Singapura.
Orario celebrates the Divine Moon Festival—a long-running festival dating back to before the gods descended.
Dubbed the "Little Rookie" by the people of Orario, adventurer Bell Cranel and his goddess, Hestia, are amongst the hustle and bustle.
Colourful stalls and noisy activities light up the night as the waning moonlight envelops the city.
High up in the night sky, the moon hangs peacefully.
Thus, begins the birth of a hero, and the start of a new adventure story…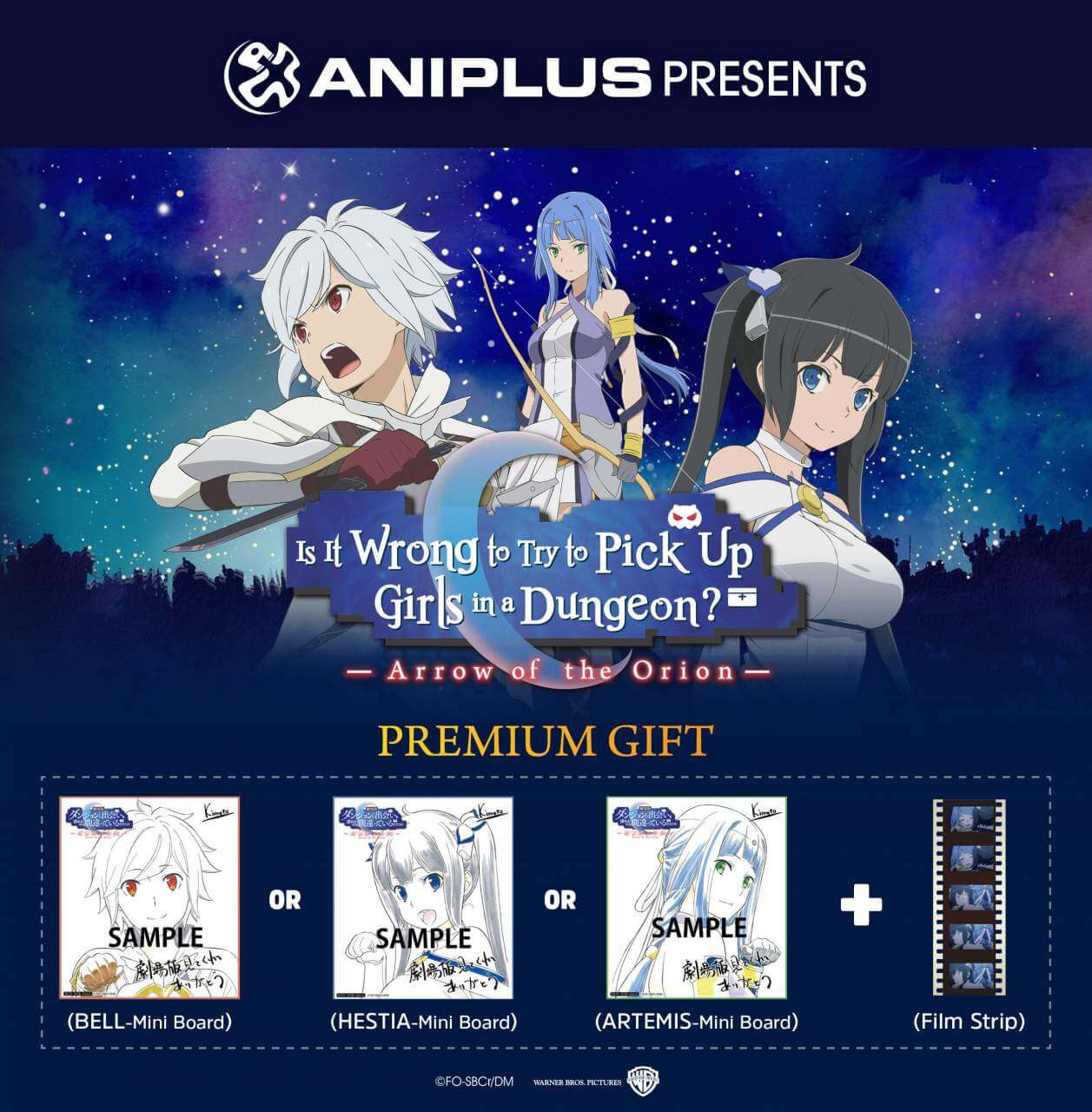 Each ticket will be priced at $30, and will come with a random character mini board and a film strip.
Premiums will be available for collection at the registration table located next to the hall entry point. Collection of premiums will only be available during screening date.
Seats are limited so get your tickets now!
---
Is It Wrong to Try to Pick Up Girls in a Dungeon? or better known as DanMachi, is a light novel series by Fujino Omori and illustrated by Suzuhito Yasuda. With over 10 million copies sold, the work has since been adapted into two TV anime series: DanMachi (2015) and Sword Oratoria (2017).
ANIPLUS Asia simulcast both series in Southeast Asia: DanMachi (April to June 2015) and Sword Oratoria (April to June 2017) and a DanMachi OVA (February 2017).
---
Tags :