The Duke of Death and His Maid Episode 5 "The Duke and the Crow and Ice Skates" premieres on 25 July, 21:30 [20:30 id/th]. Encores are on every Mondays 21:00 [20:00 id/th].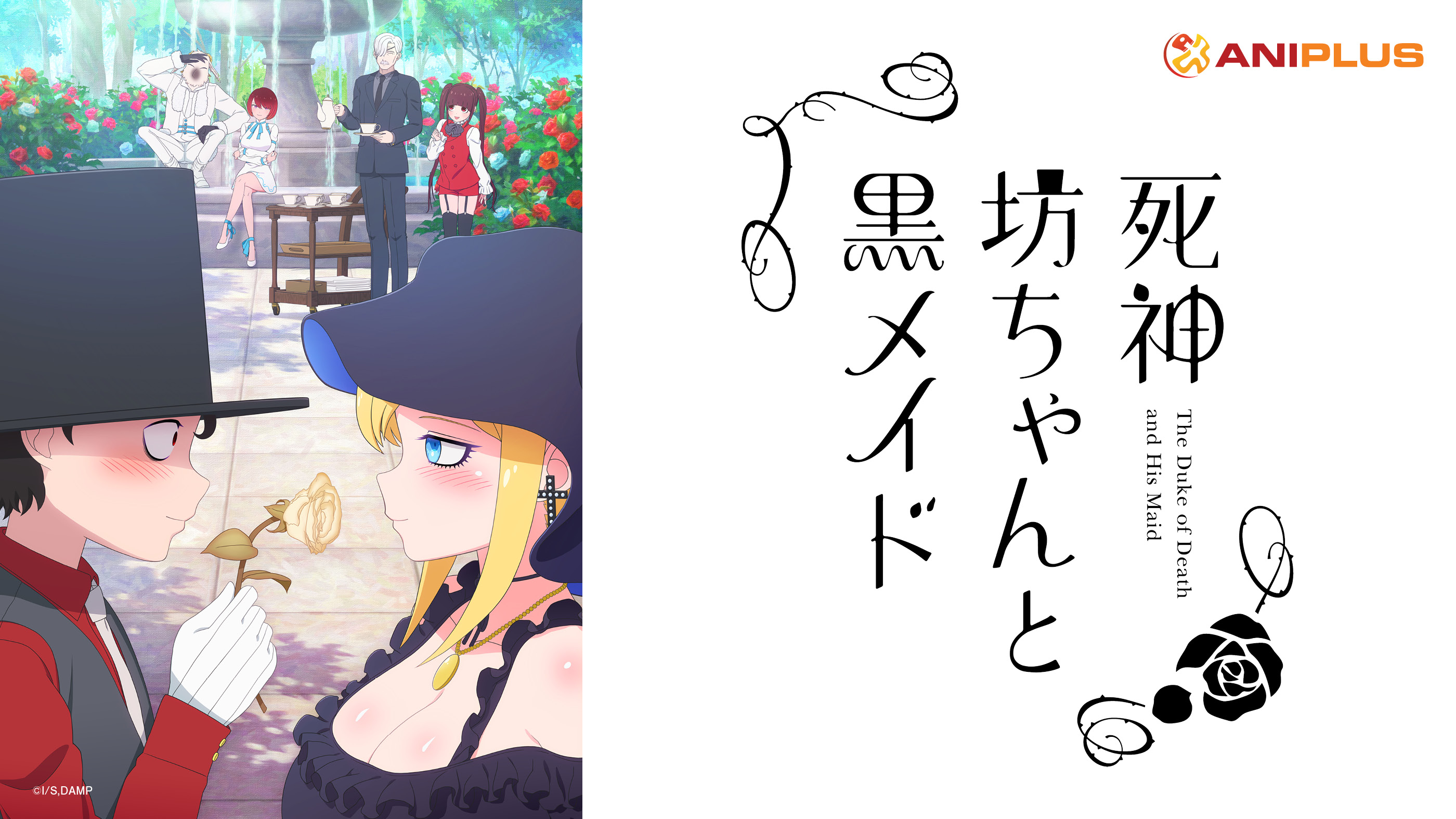 Episode 5【The Duke and the Crow and Ice Skates】
Viola pays a sudden visit to the manor. While her main objective is to meet Rob, she is also curious about Alice who remains an enigma to her. Viola then decides to hold a "Charm Course" for Alice.
Few days later, while Duke and Alice are playing atop a frozen lake, a white crow approaches and speaks to Duke. That mysterious crow seems to be searching for someone…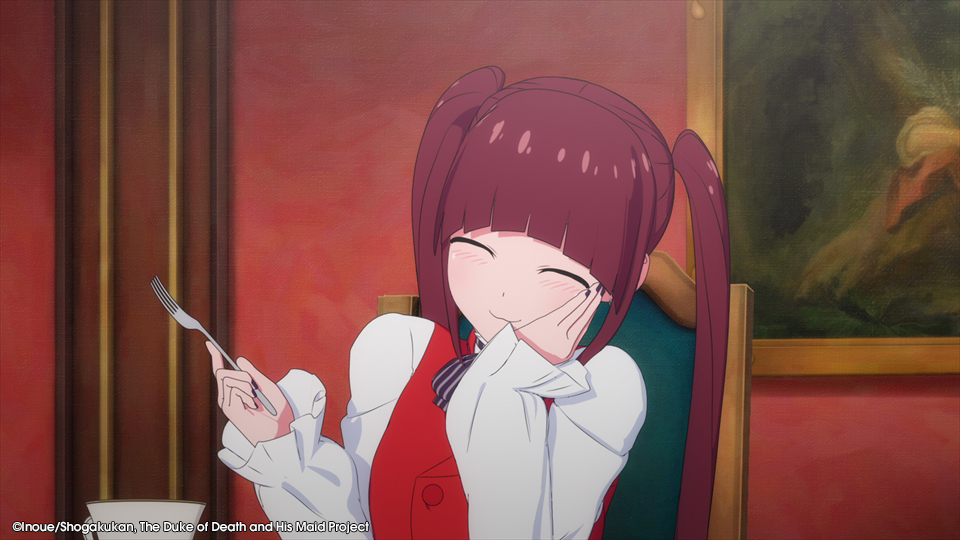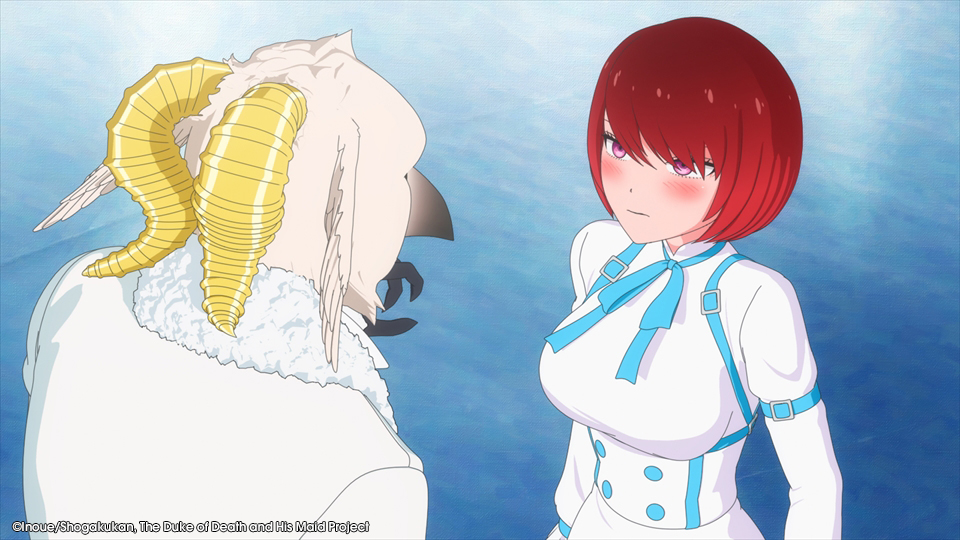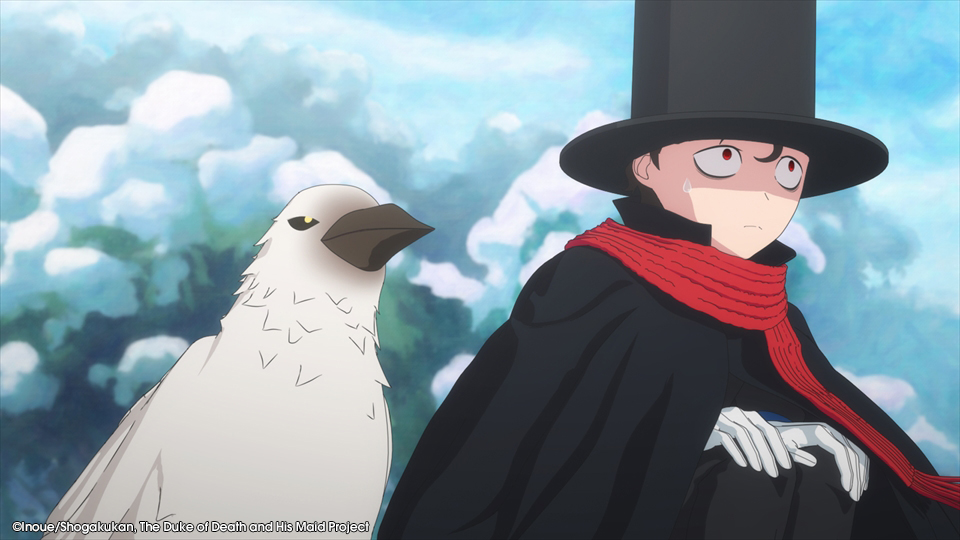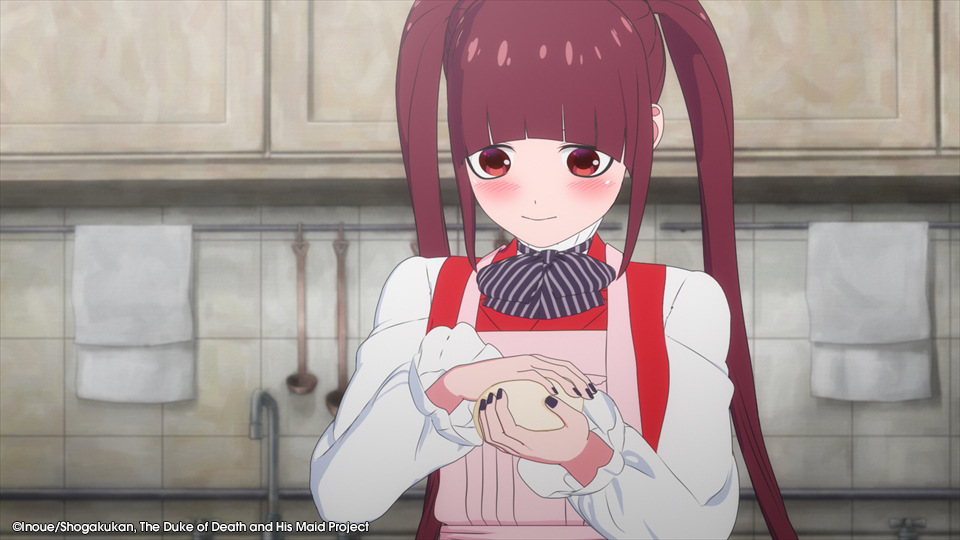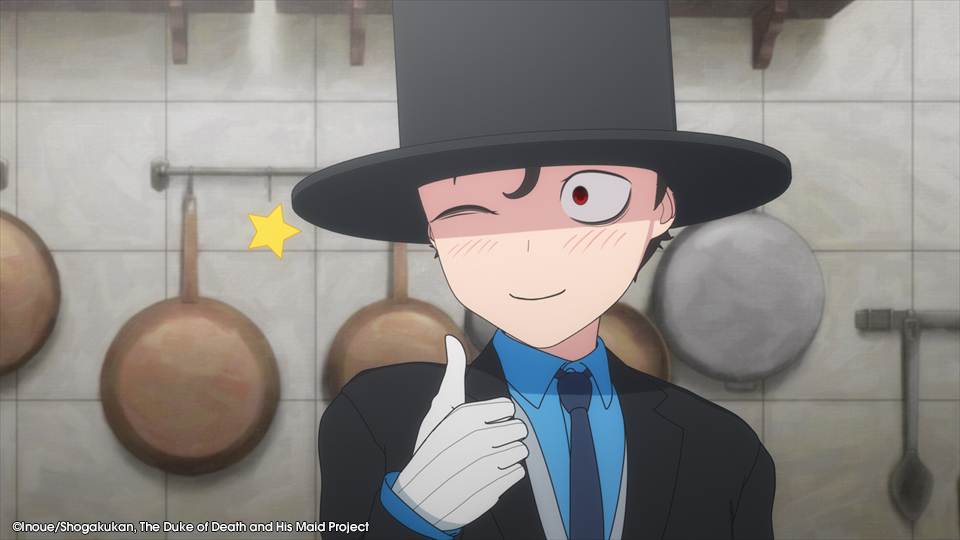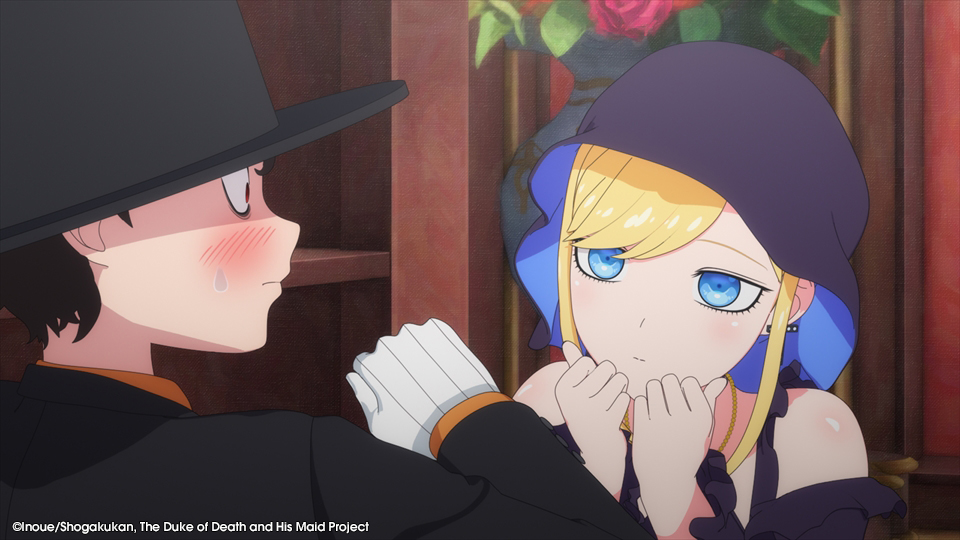 Recap the previous episodes below:
Episode 4【The Duke and Alice and Memories of Snow】
Duke feels slightly awkward after refusing to kiss Alice and he senses some sort of distance between them…
Few days later, it begins to snow as everyone decide to play outside the manor. However, Alice loses the earrings she received from her mother. Duke collapses while struggling to find the earring in the middle of the night.
At that moment, someone approaches him…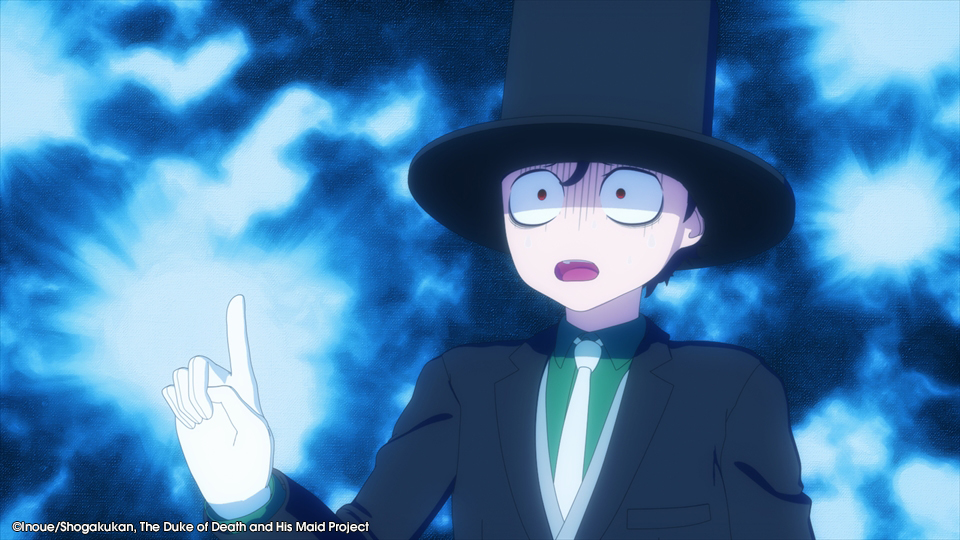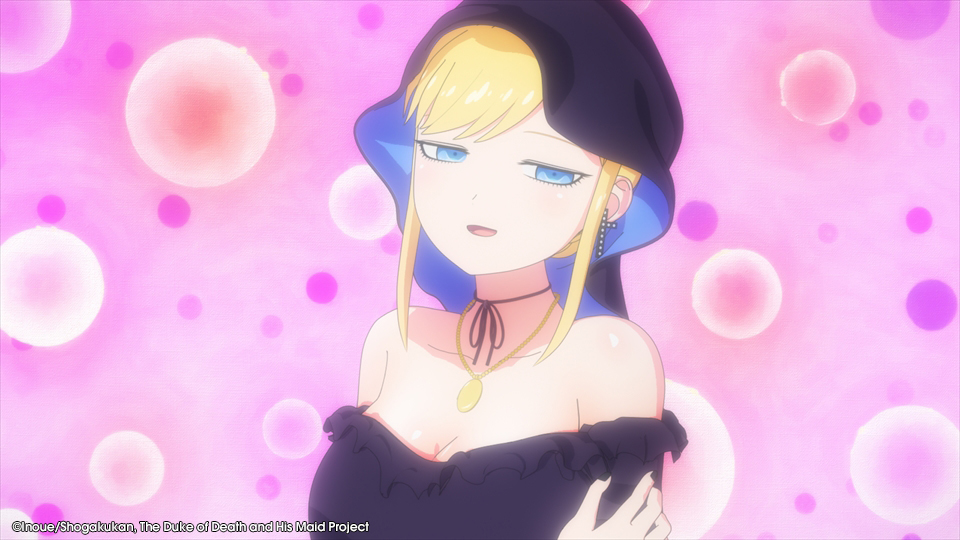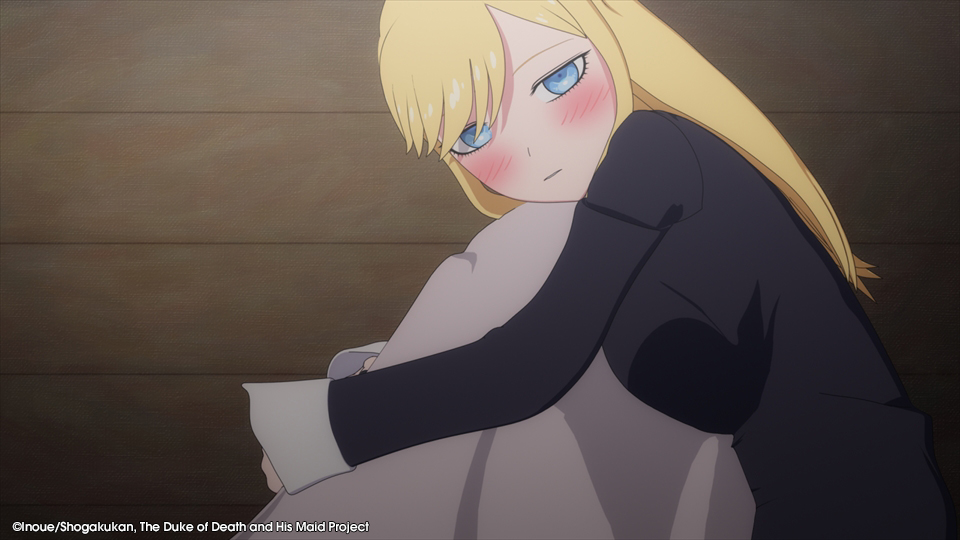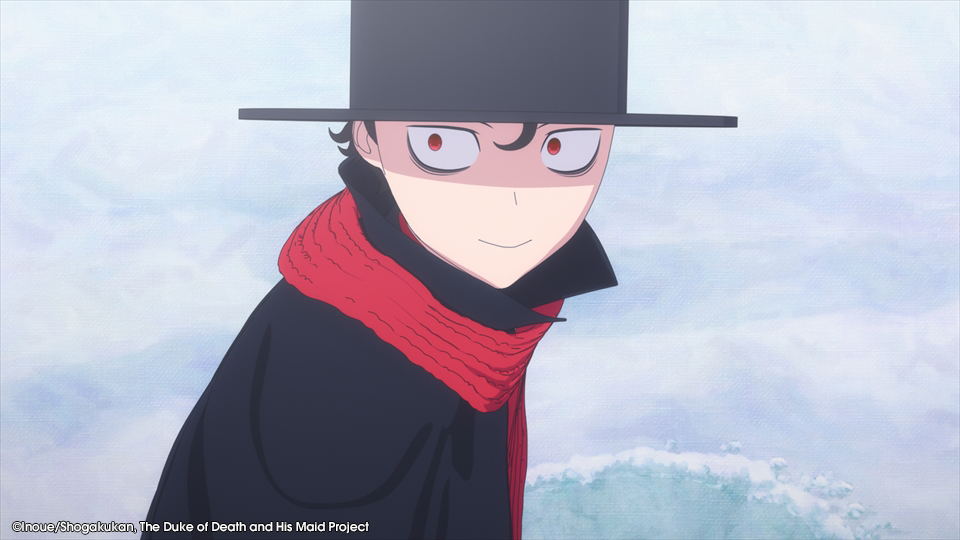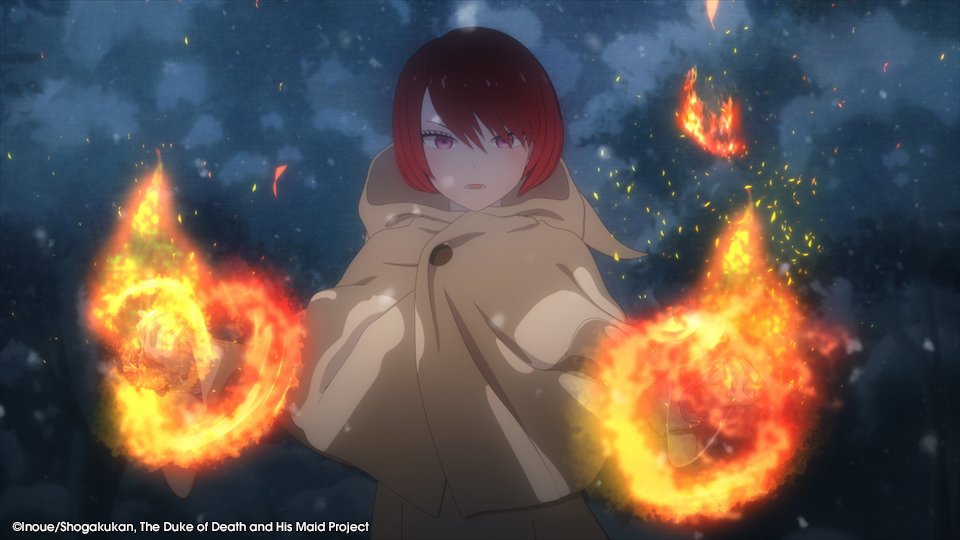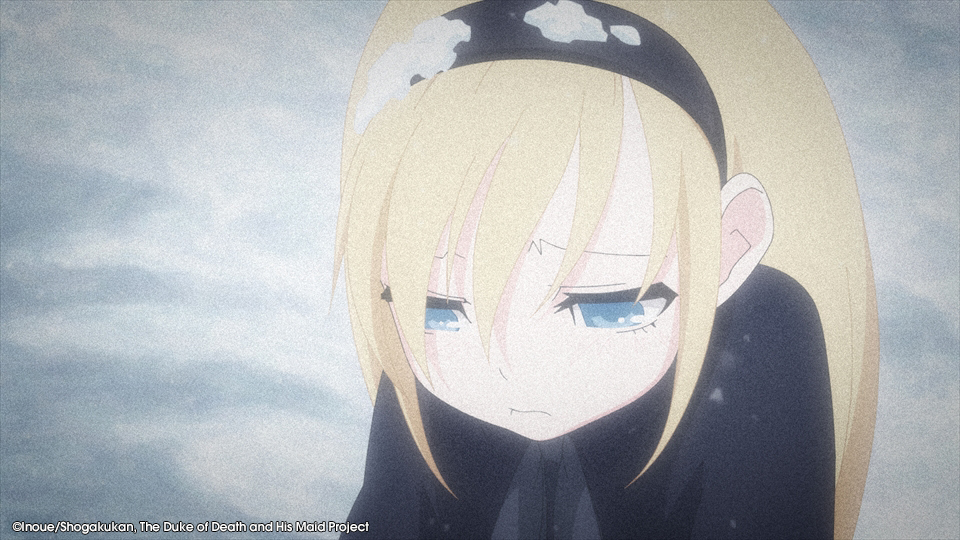 Episode 3【The Duke and the Full Moon and the Meteor Shower】
Duke loses a billiard match against Alice and the two end up heading to town together.
Despite having dressed up in a thick costume to avoid touching anyone, the duke is overwhelmed by the atmosphere and crowd in town. On top of that, he gets separated from Alice and loses his way amongst the crowd.
Meanwhile, a mysterious girl approaches Alice…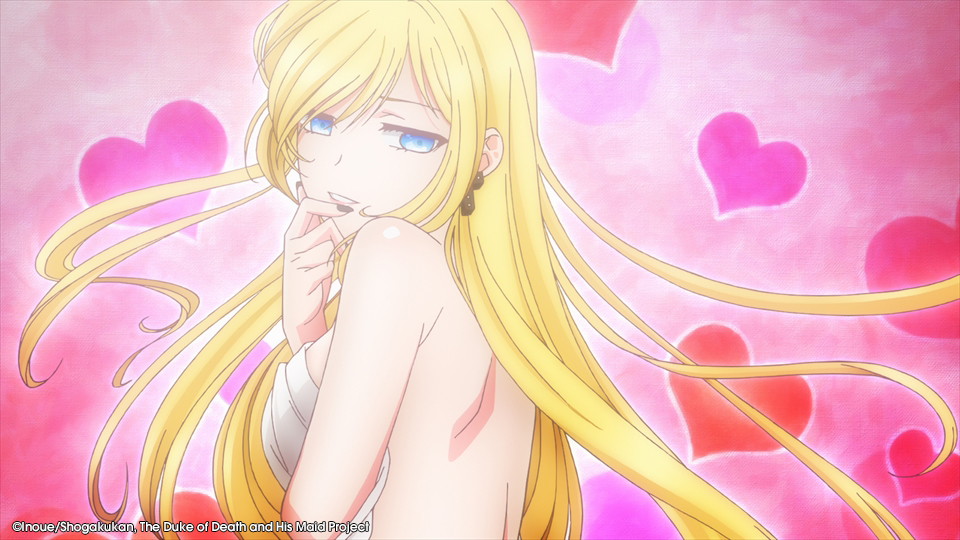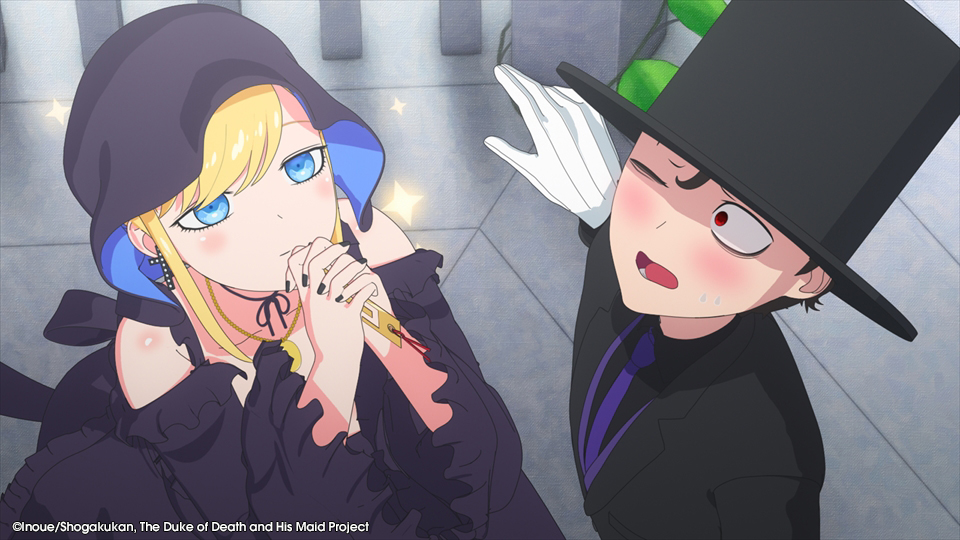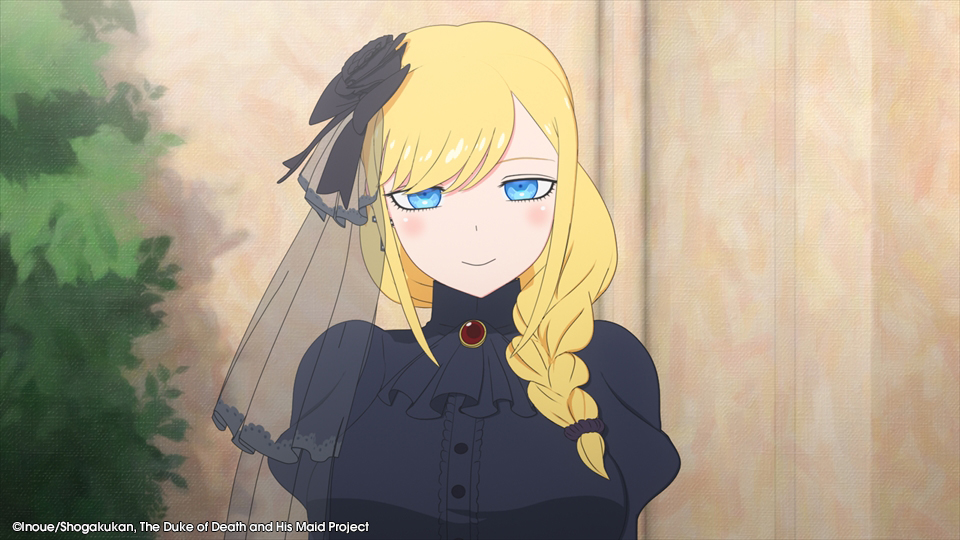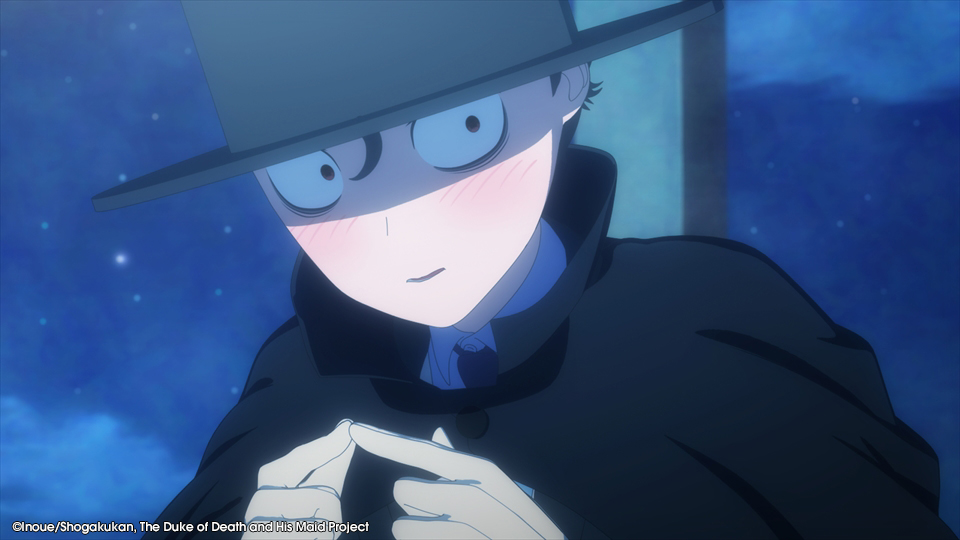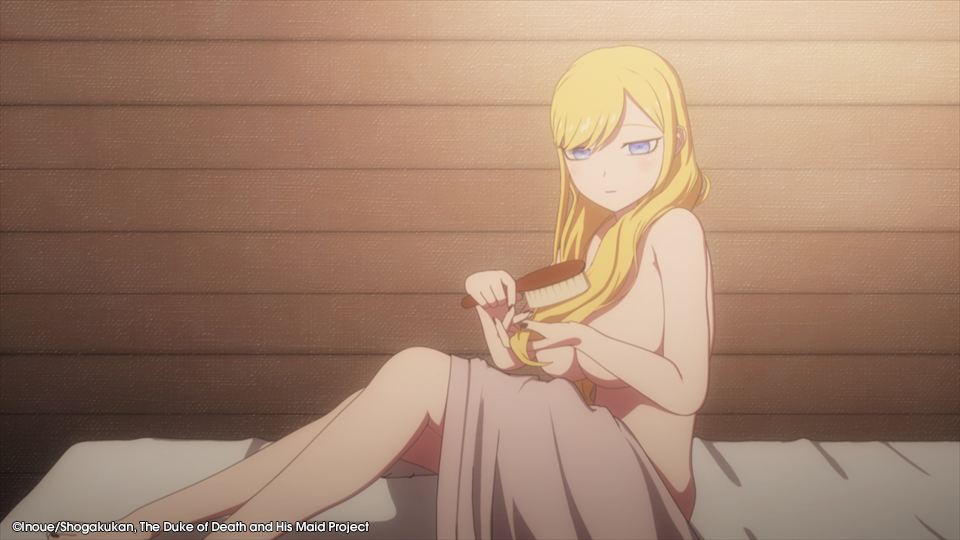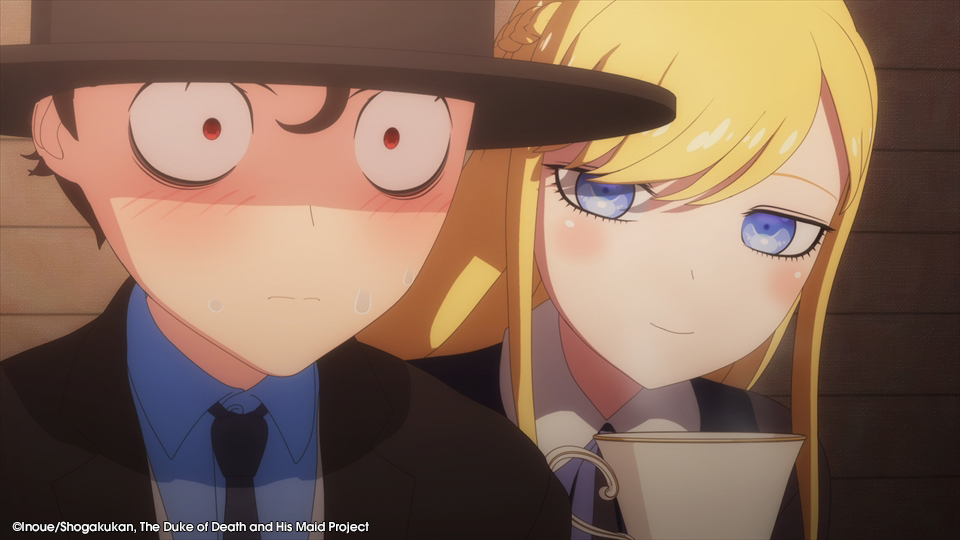 Episode 2【The Duke and the Butler and the Stray Cat】
Duke's butler, Rob, who was taking a break from an injured back, returns to the mansion. Witnessing Rob take on his duties briskly, the duke is relieved… until he finds out that there's another problem…!
While Duke remains on his toes, his younger sister, Viola, pays a visit one day.
What could the purpose of her visit be…?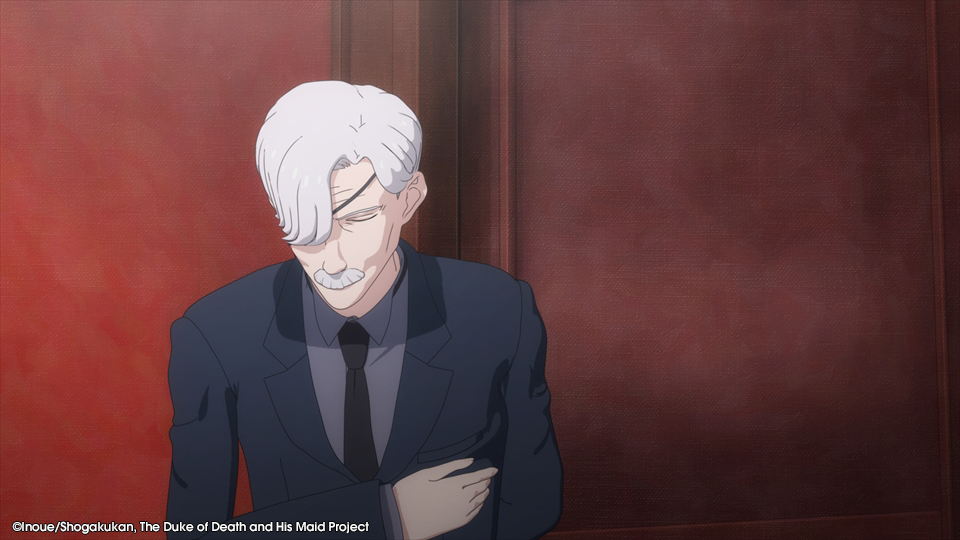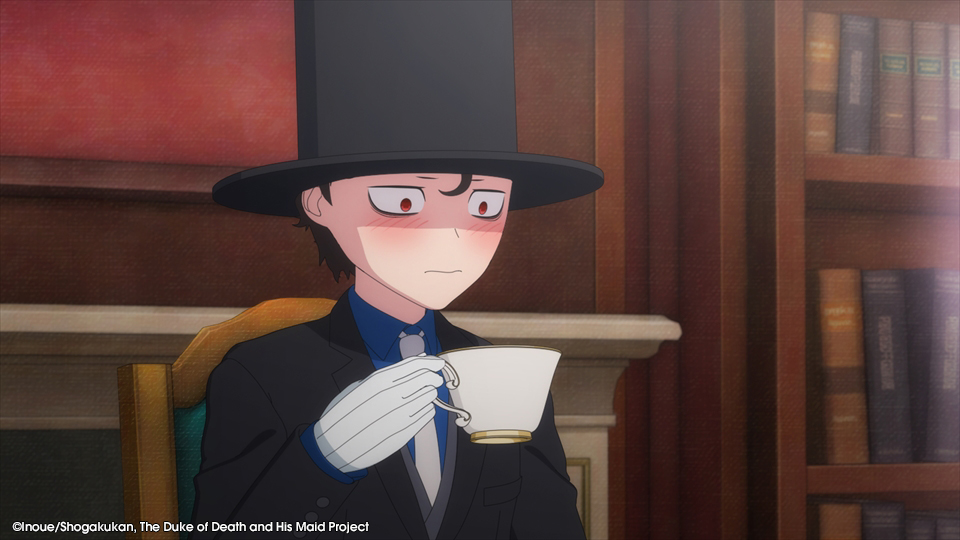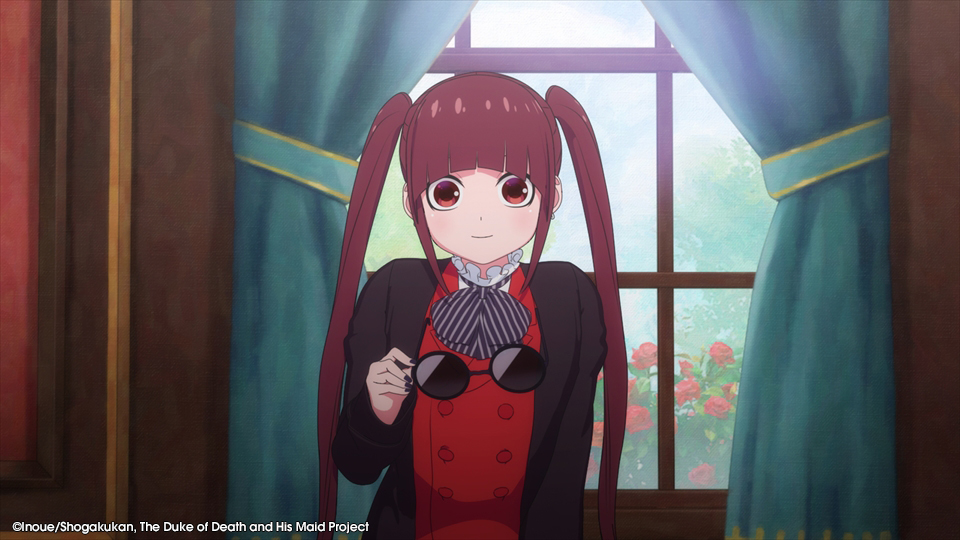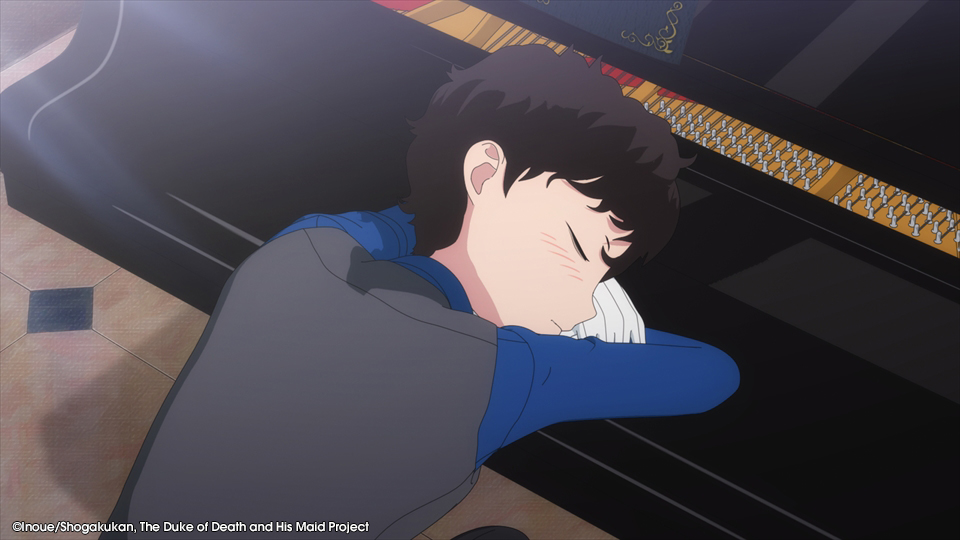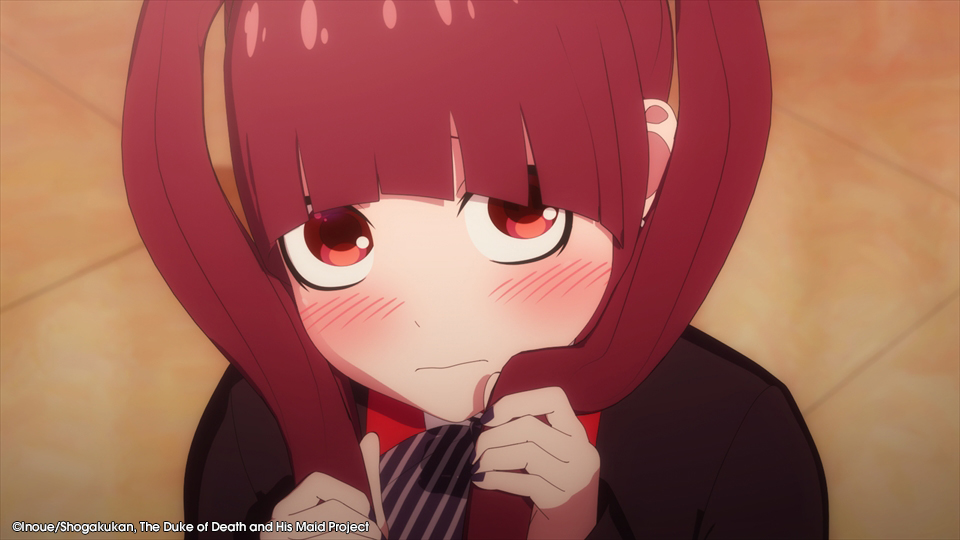 Episode 1【The Duke and Alice】
As a child, Duke was cursed by a witch to "take the life of anything he touches". As a result, he was forced to live in solitude, away from his family.
His maid, Alice, harasses him every single day. Getting way too close for comfort and frequent sexual harassment from Alice has the young aristocrat on his toes.
One day, an old friend Phillip, decides to pay a visit to Duke's mansion…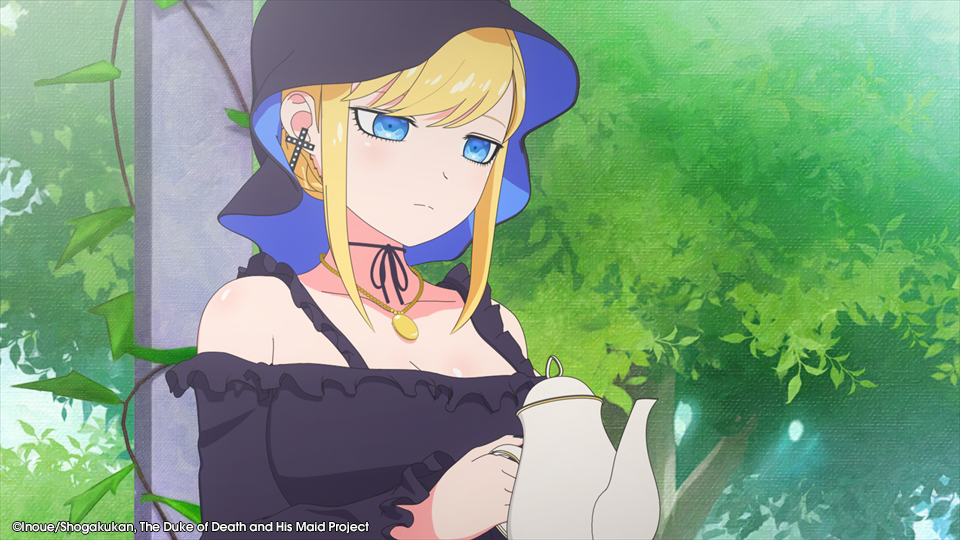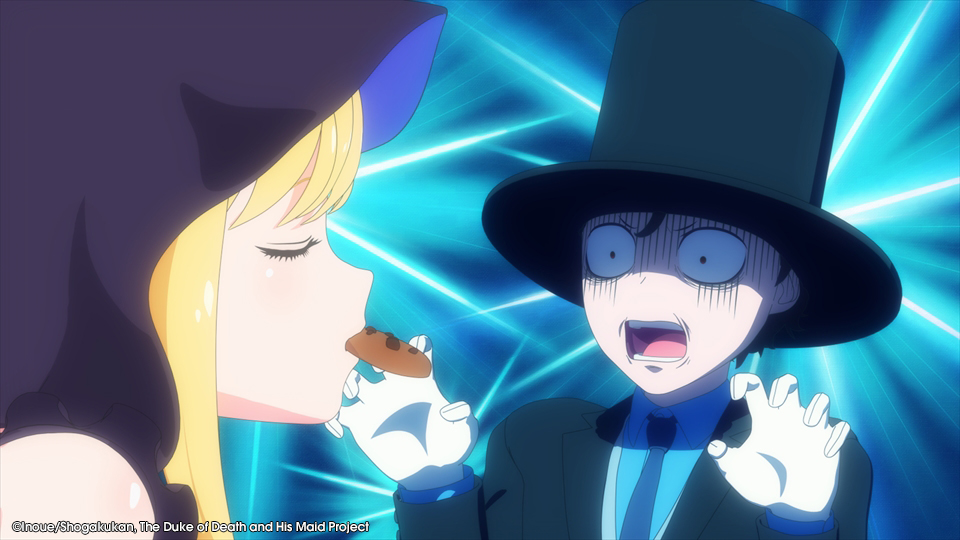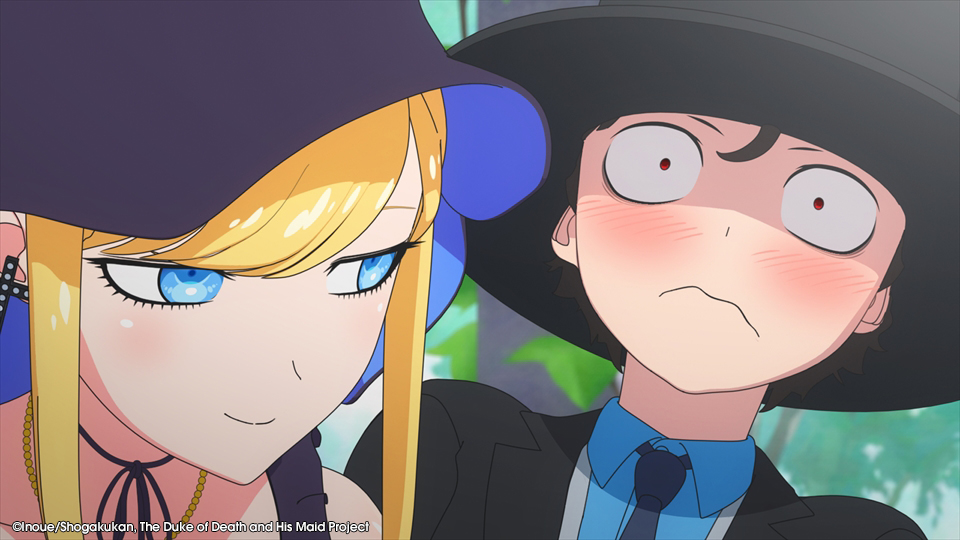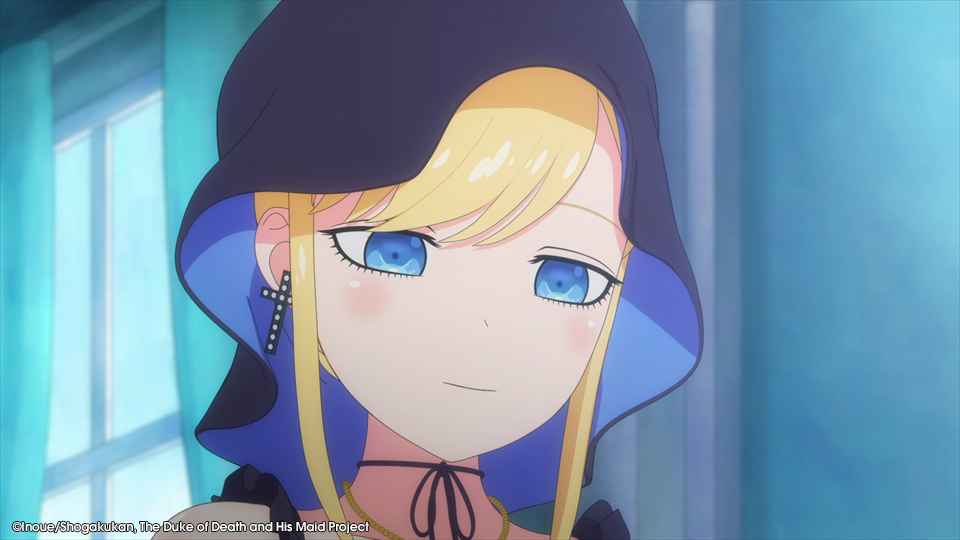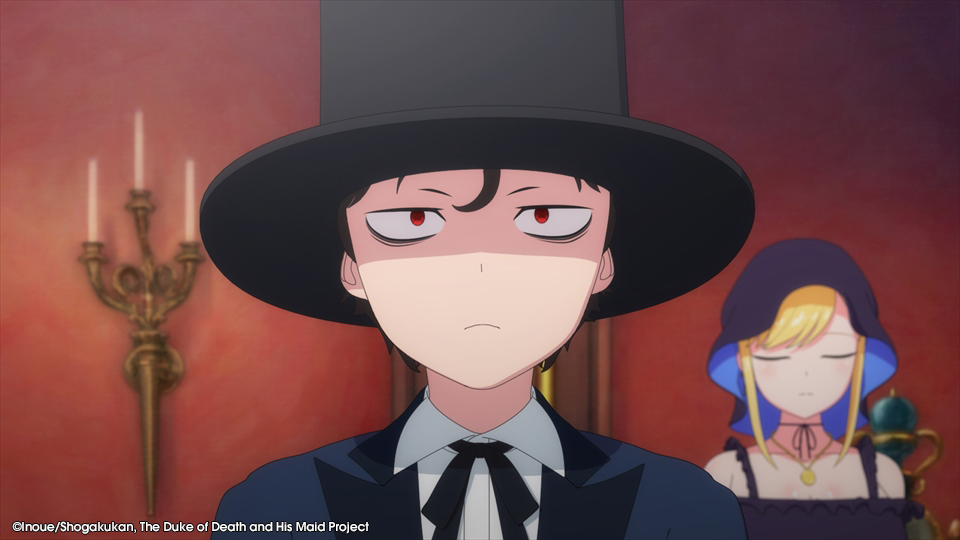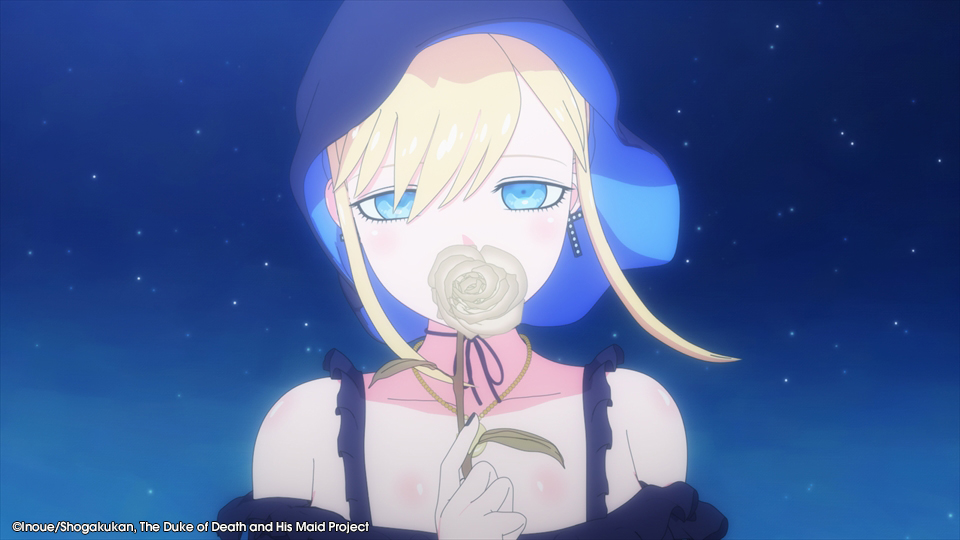 ---
The Duke of Death and His Maid is the TV anime adaptation of Inoue's manga series of the same title.
ANIPLUS Asia is simulcasting the TV anime with new episodes every Sunday 21:30 [20:30 id/th]. Encores are on every Mondays 21:00 [20:00 id/th].
---
Follow us for anime-related news: www.aniplus-asia.com/news

©Inoue/Shogakukan, The Duke of Death and His Maid Project

Tags :