The latest singles for BanG Dream! trio of bands Roselia, RAISE A SUILEN and Poppin'Party all hit the top 5 of the Oricon chart!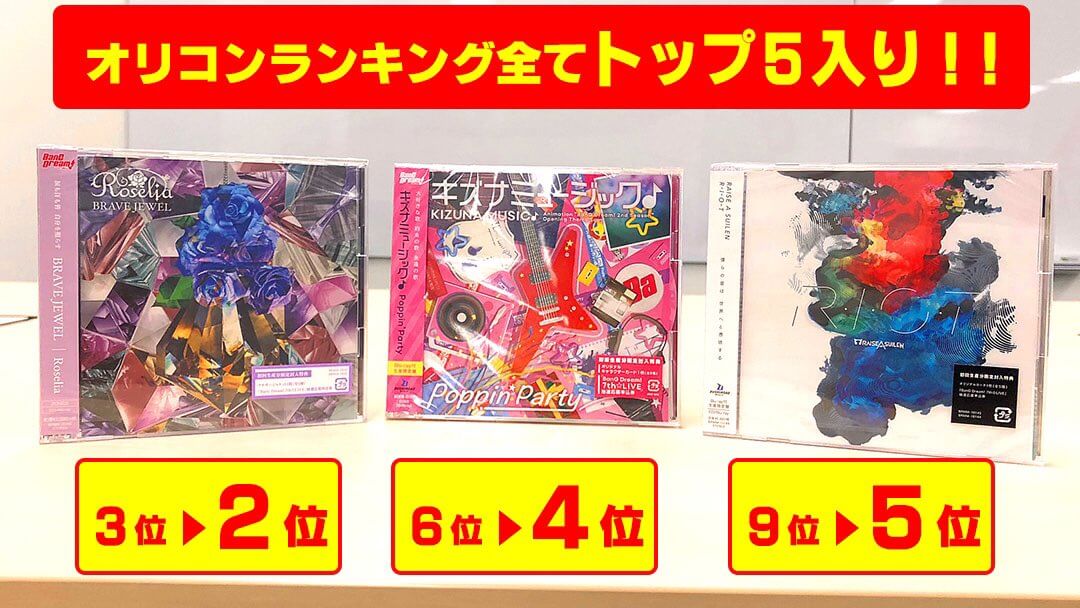 Bushiroad Music posted the highest ranking for all three singles: Roselia's "BRAVE JEWEL" at #2, Poppin'Party's "Kizuna Music♪" at #4, and RAISE A SUILEN's "R·I·O·T" at #5. The three singles were simultaneously released on 12 December 2018.
It was also reported that the three bands will be holding their 7th Live 3-day concert from 21 – 23 February 2019.
"BanG Dream!" is a next generation girls band project, a mixed media franchise consisting of elements such as animation, comics, original songs and live performances. Furthermore, "BanG Dream! Girls Band Party!", a mega-hit smartphone game that had its English version launched back in April, is centered on the world of "BanG Dream!" characters.
---
Follow us for anime-related news: www.aniplus-asia.com/news

Source: Bushiroad Music Twitter

Tags :