Three days into its global release, the opening theme song for Attack on Titan Season 3 "Red Swan" by YOSHIKI feat. HYDE tops the charts in multiple countries. Notable accolades include #1 in Japan, #6 in United States (Rock) and #8 in England (Rock).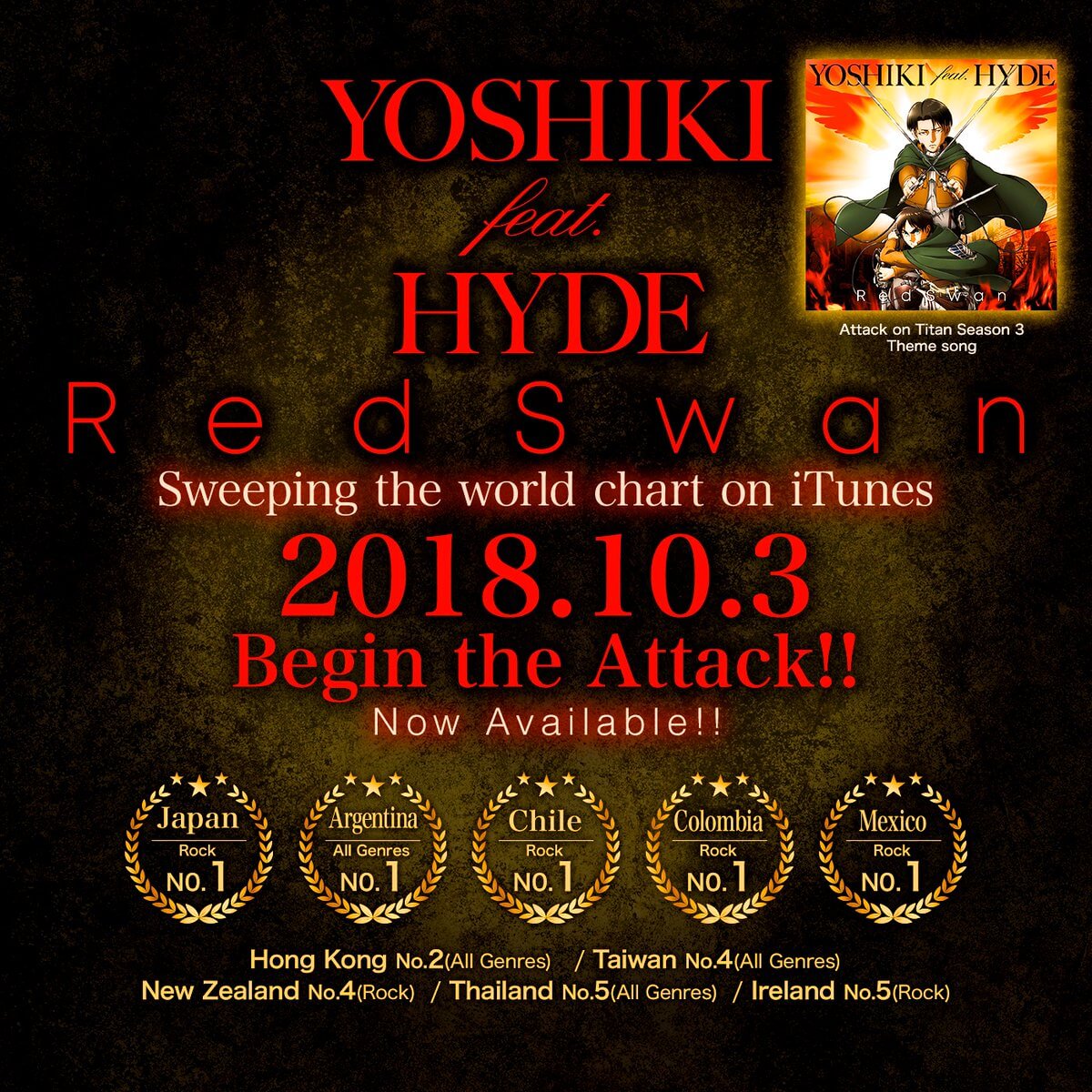 Right after it started distribution on iTunes, the song hit the top spot of the Rock chart in 13 countries, including Japan, Taiwan, Thailand, Singapore, Indonesia, Argentina, Mexico, Chile, Peru, Brazil, Columbia, Finland and Greece. It ranked #2 in Norway and Sweden, #4 in New Zealand, #5 in Canada and Ireland. It also swept the charts in the All Genres category: #1 in Argentina, #2 in Hong Kong, #3 in Finland and Peru, #4 in Taiwan and #5 in Thailand.
As a show of appreciation for the support, YOSHIKI recorded a thank you message to all:
Attack on Titan Season 3 is currently simulcasting on ANIPLUS Asia in Southeast Asia.
---
Follow us for anime-related news: www.aniplus-asia.com/news

Source: Yahoo News, YOSHIKI Instagram

Tags :