Genre: Fantasy, Slice of LifeEpisodes: 12Rated: Rated 13
Western Restaurant Nekoya, the restaurant where Aletta and Kuro work, is identifiable by its sign with a picture of a cat on it. At first glance, it looks your typical Japanese restaurant, but once every 7 days, its door leads to one of several spots in a parallel world.
Through this door, a variety of customers come from the parallel world to dine on exquisite cuisine.
This is the story of the restaurant's unique visitors, the delicious food it serves, and the once-in-a-lifetime encounters that occur there.
The door once again leads to warm, friendly new meetings.
EPISODES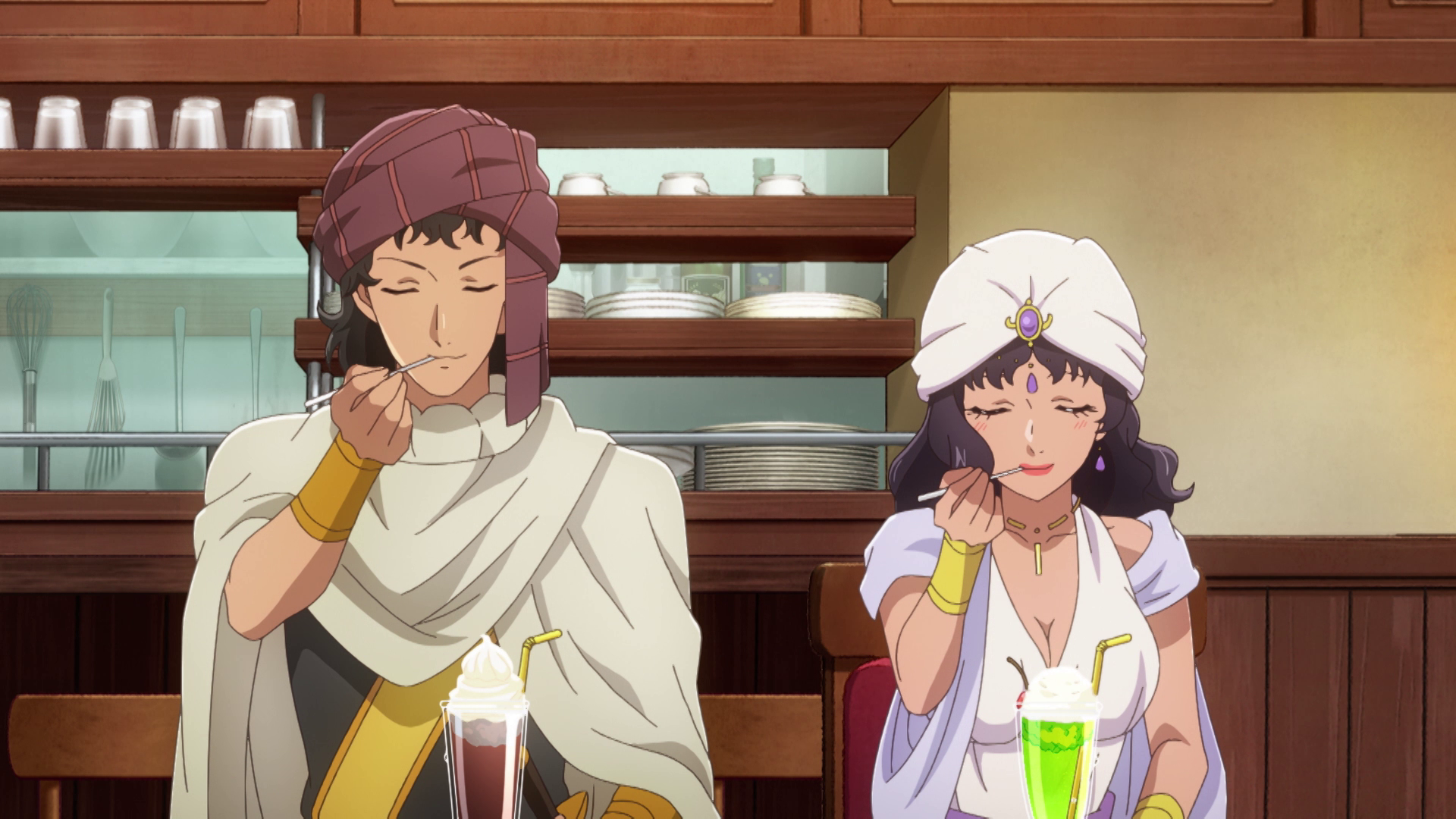 #1 Soufflé Cheesecake | Morning Set Redux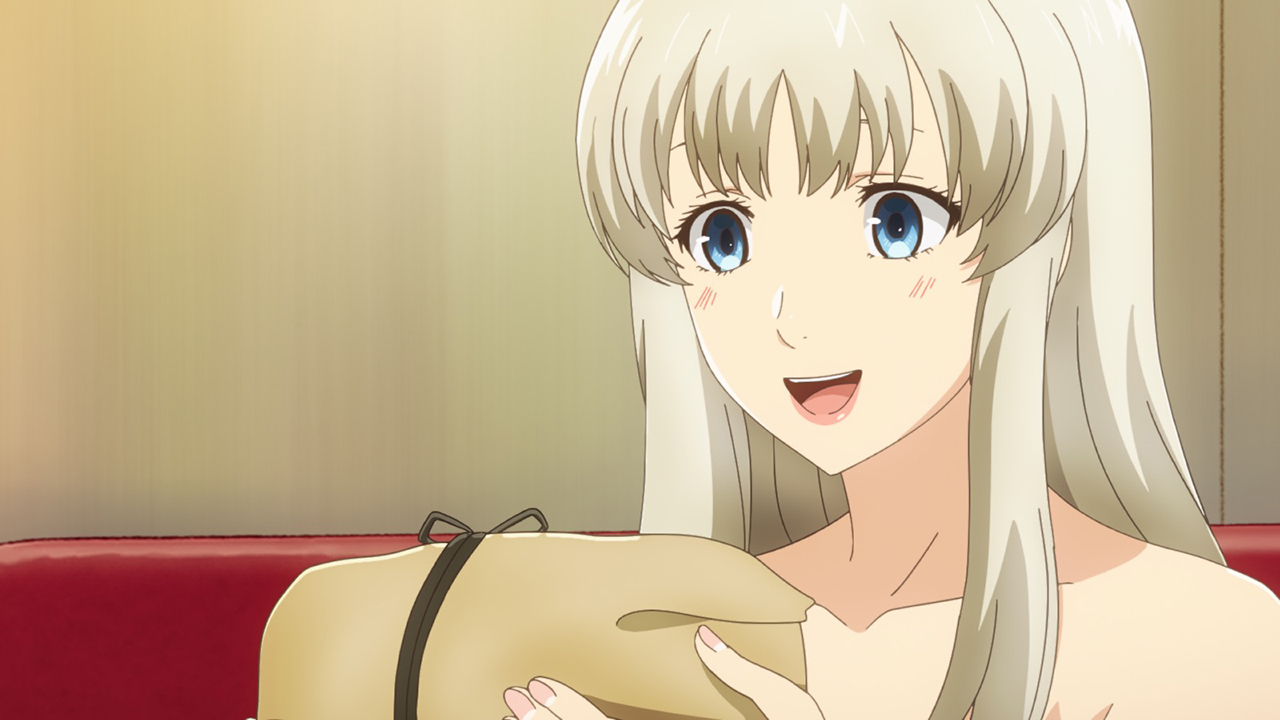 #2 Grilled Steak | Cream Puffs
#3 Hamburger | Beef Tendon Curry
#4 Kid's Meal | Cream Croquette
#5 Scotch Egg | Mont Blanc
#7 Okonomiyaki | Ujikintoki
#8 Roast Beef | Cheesecake Again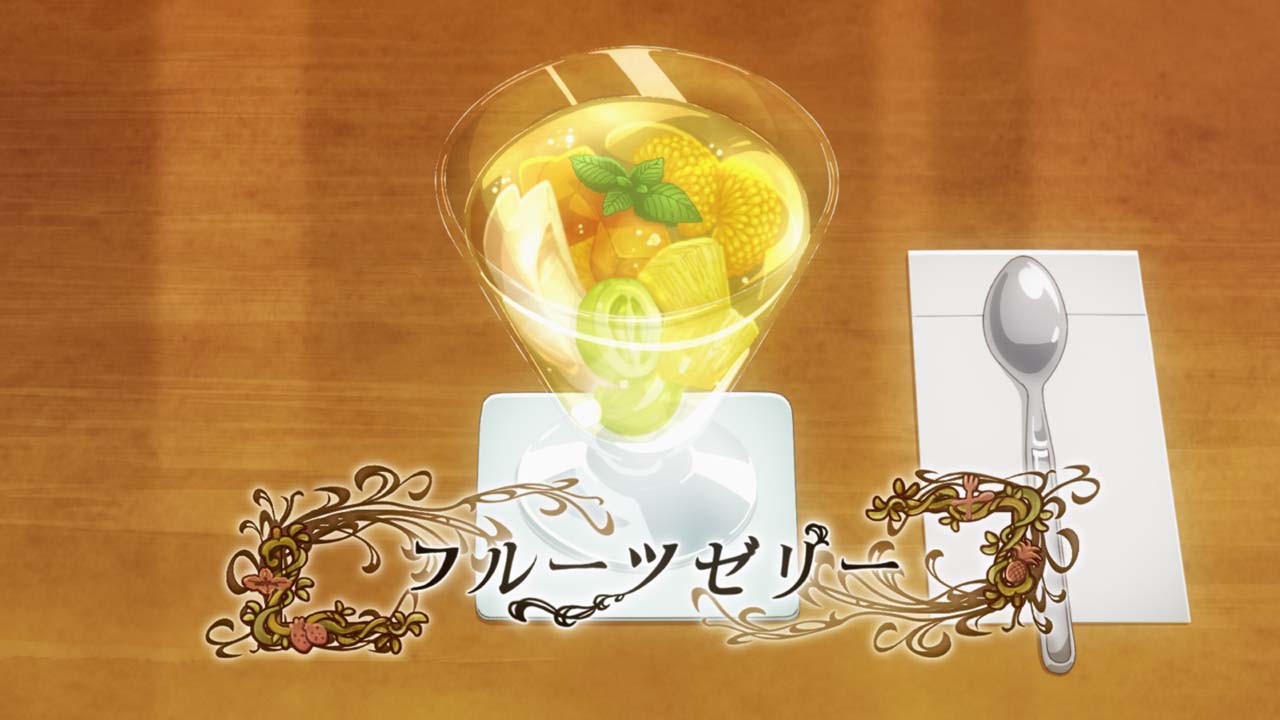 #9 Macaroni au Gratin | Fruit Gelatin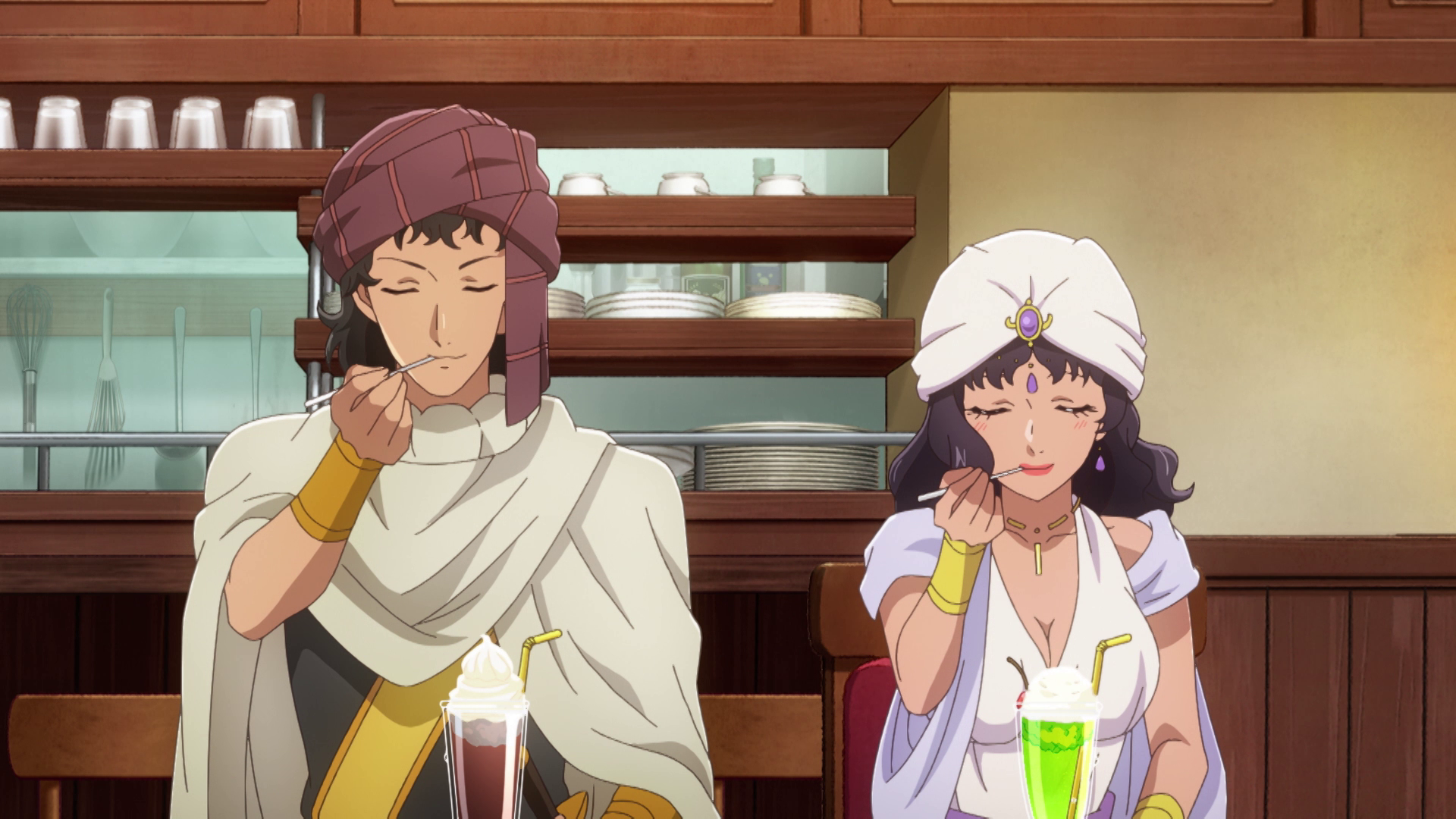 #10 Teriyaki Burger | Chocolate Parfait Redux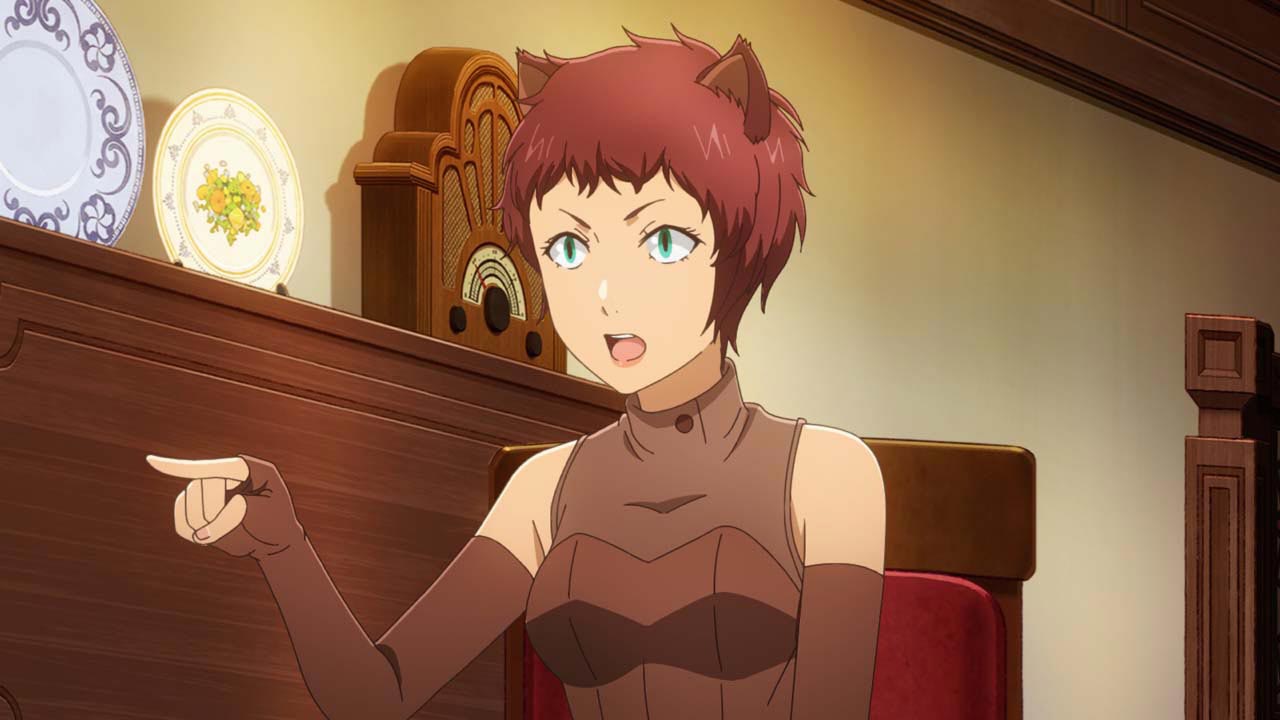 #11 Quiche | Coffee Float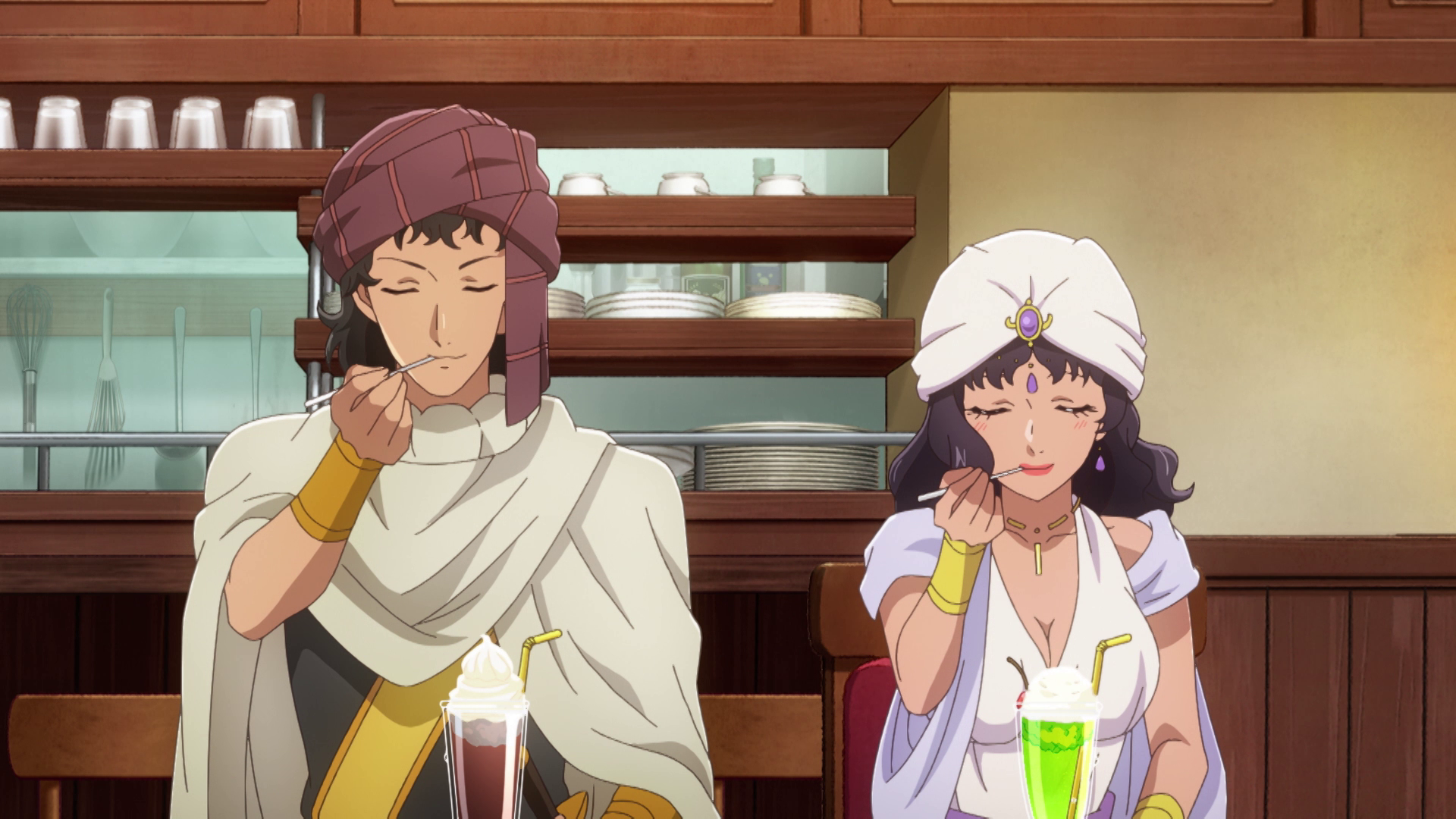 #12 Pork Loin Cutlet | Buffet
CHARACTERS

Master
The owner of Western Restaurant Nekoya. He inherited the restaurant from his father ten years ago. He is skilled at cooking not only Western cuisine, but Japanese, Chinese, and even desserts, among many other dishes.

Aletta
A young demon who found Western Restaurant Nekoya while jobless and ended up working there. Through the people she's met at Nekoya, she's found some jobs related to her own world. She always looks forward to eating the master's cooking on meal breaks.

Kuro
The avatar of a black dragon who works at Western Restaurant Nekoya. When she comes to the restaurant, she takes the form of an elf girl and uses telepathy to speak to others. She has a bit of an obsession with chicken curry.
CREW
Original Author
Junpei Inuzuka

Animation Studio
OLM

Director
Masato Jimbo

Series Composition
Masato Jimbo

Artists Voice
Junichi Suwabe as Master
Sumire Uesaka as Aletta
Saori Onishi as Kuro

Artists Opening
"Onnaji Kimochi" by Kiyono Yasuno

Artists Ending
"Samenai Mahou" by Nao Toyama