Genre: Comedy, Slice of LifeEpisodes: 12Rated: Rated 13
After a series of events, catgirls Chocola and Vanilla now work at a patisserie "La Soleil" with their master Kasho Minazuki. One day, when Chocola goes out to run some errands, she meets a kitten. The story starts with their encounter...
EPISODES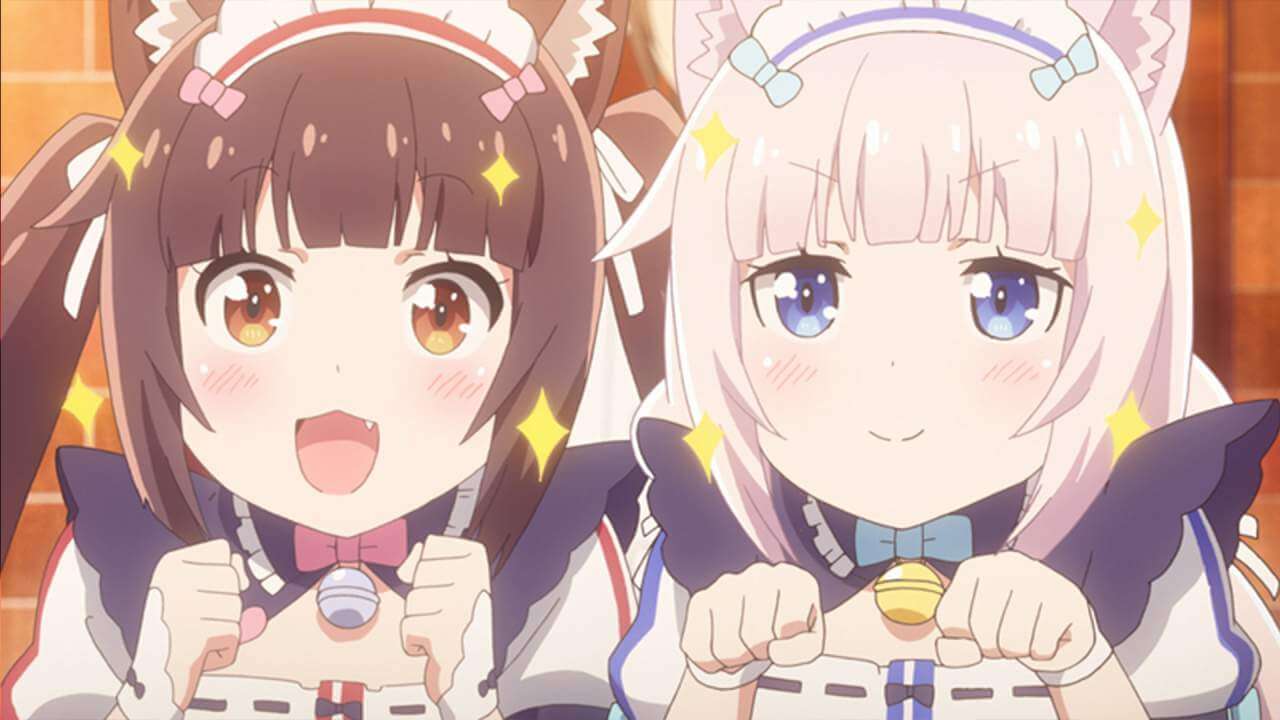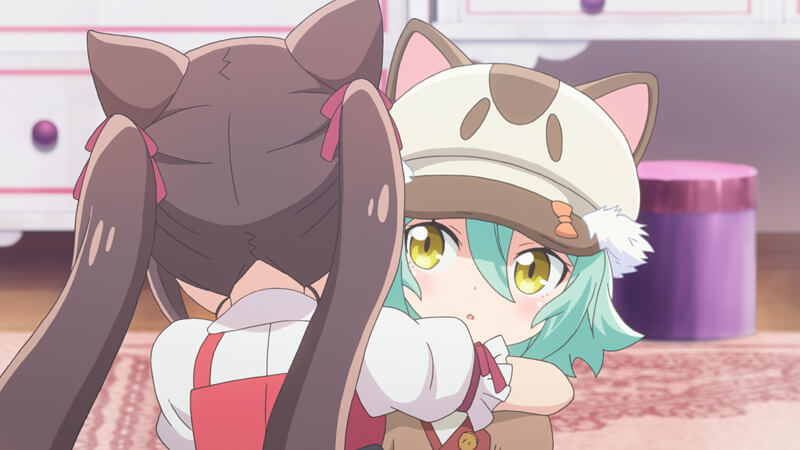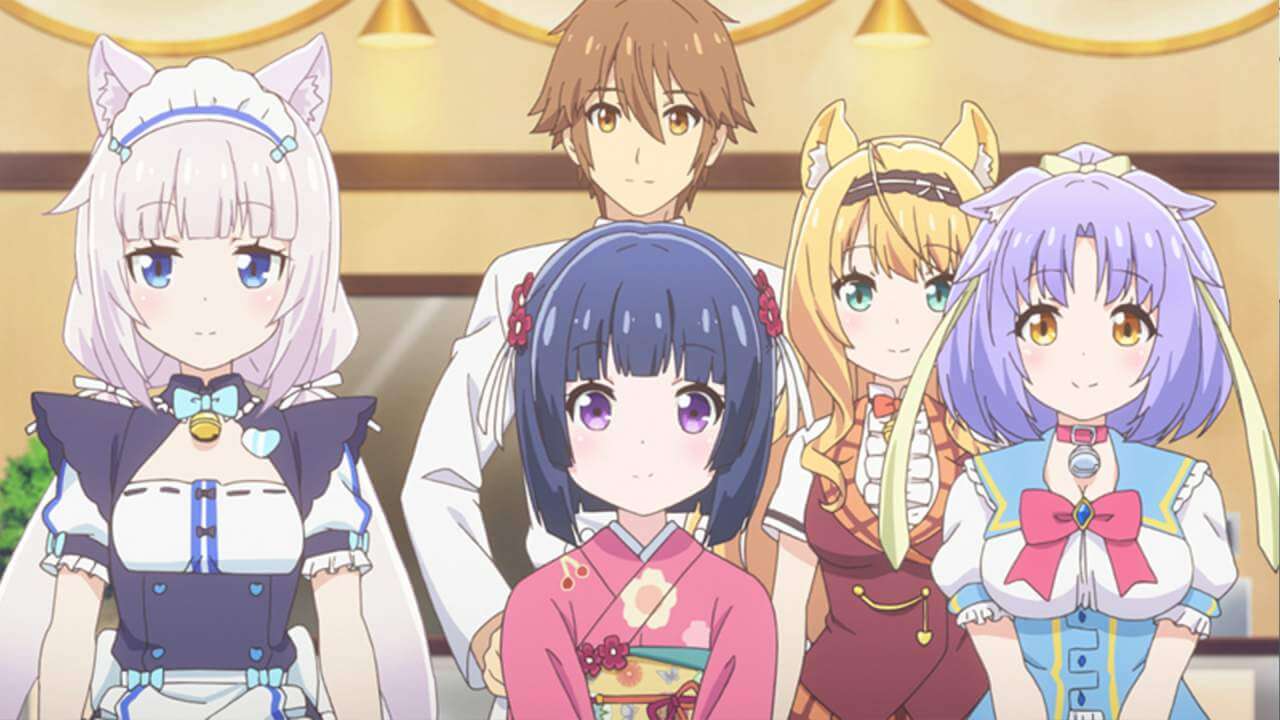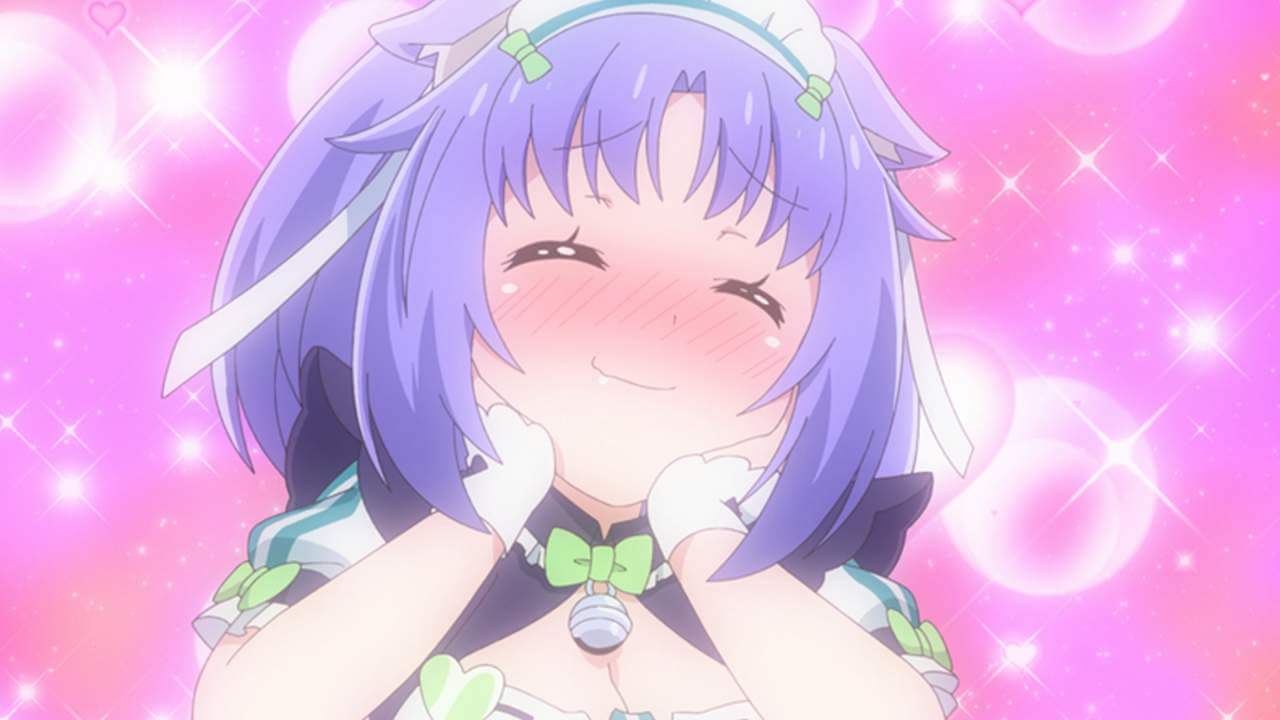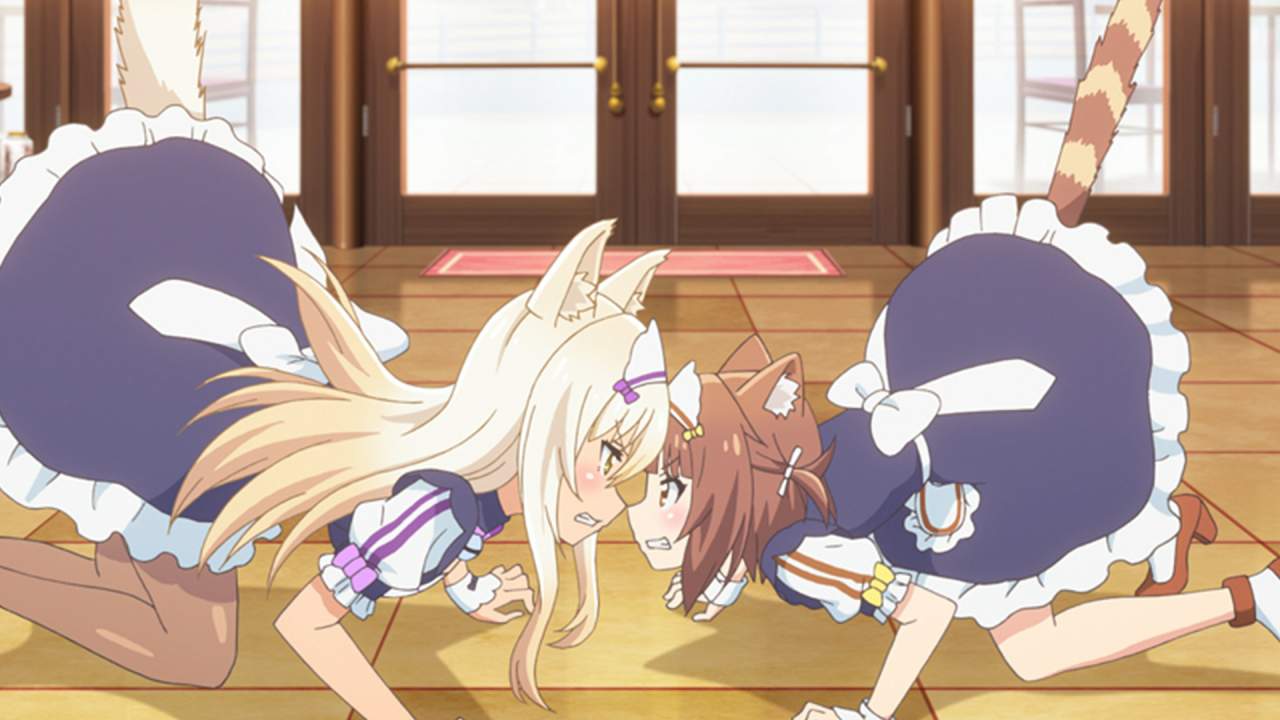 #6 Battle Without Honor or Humanity!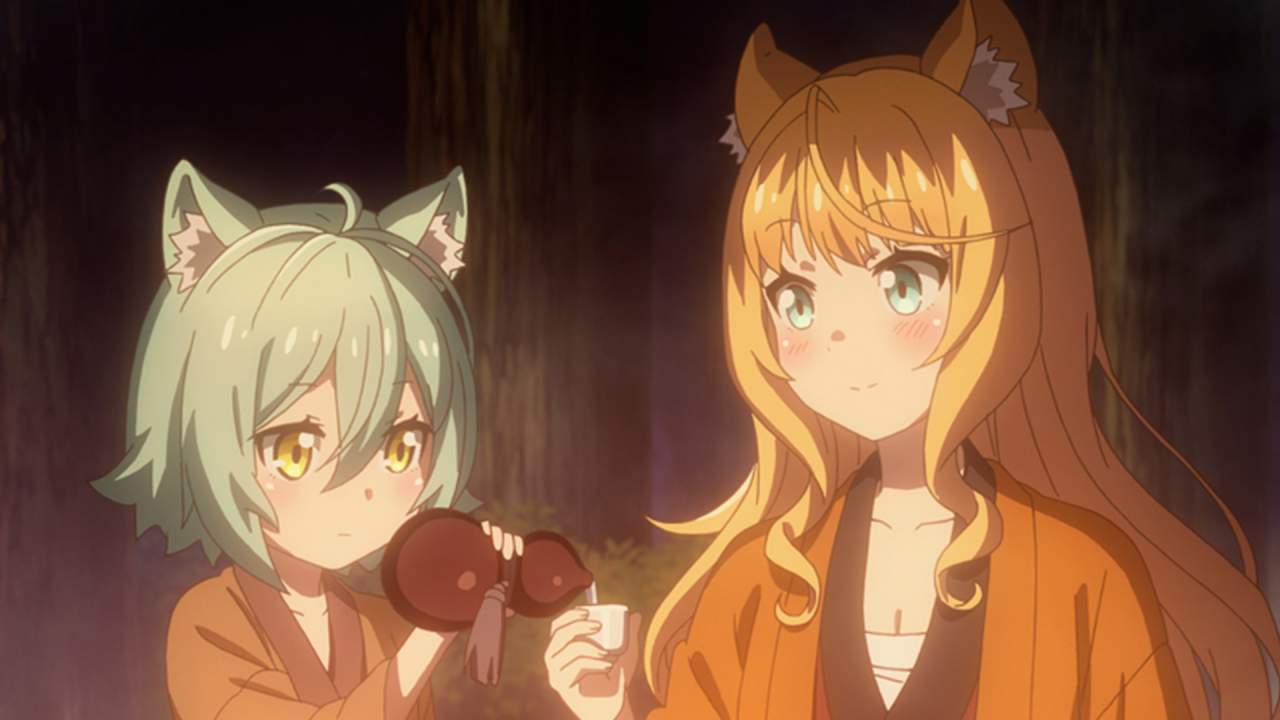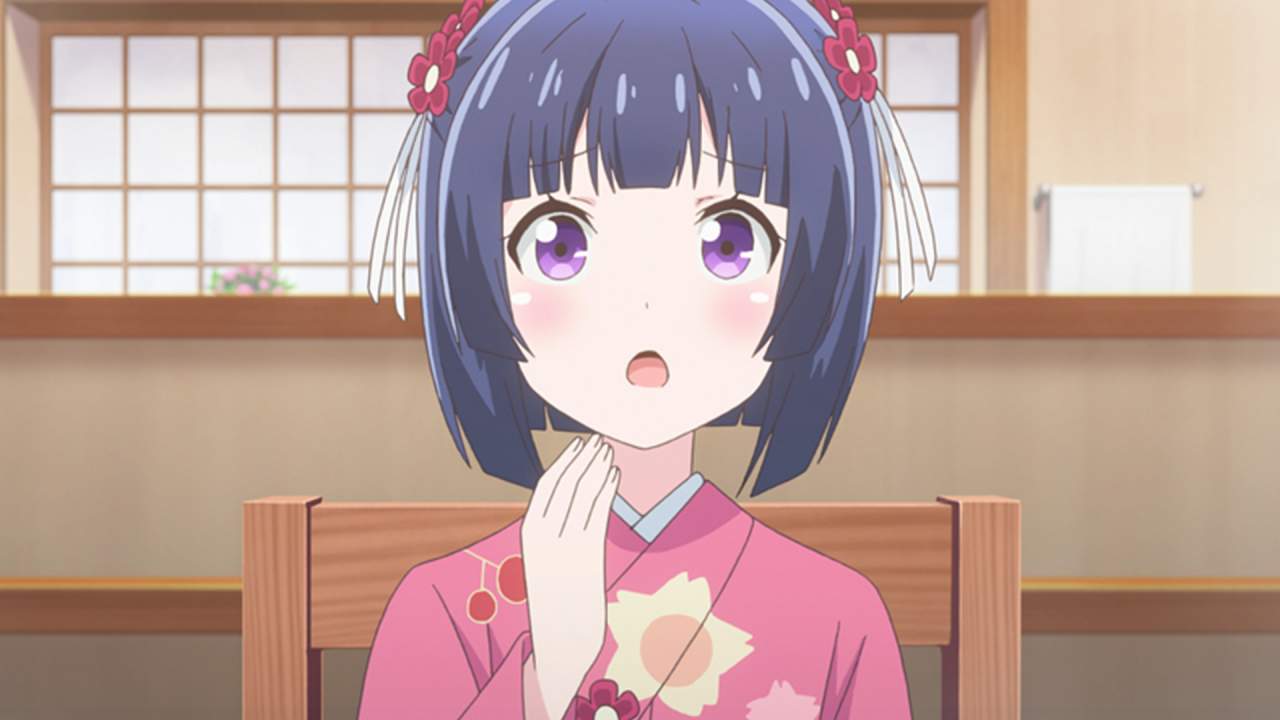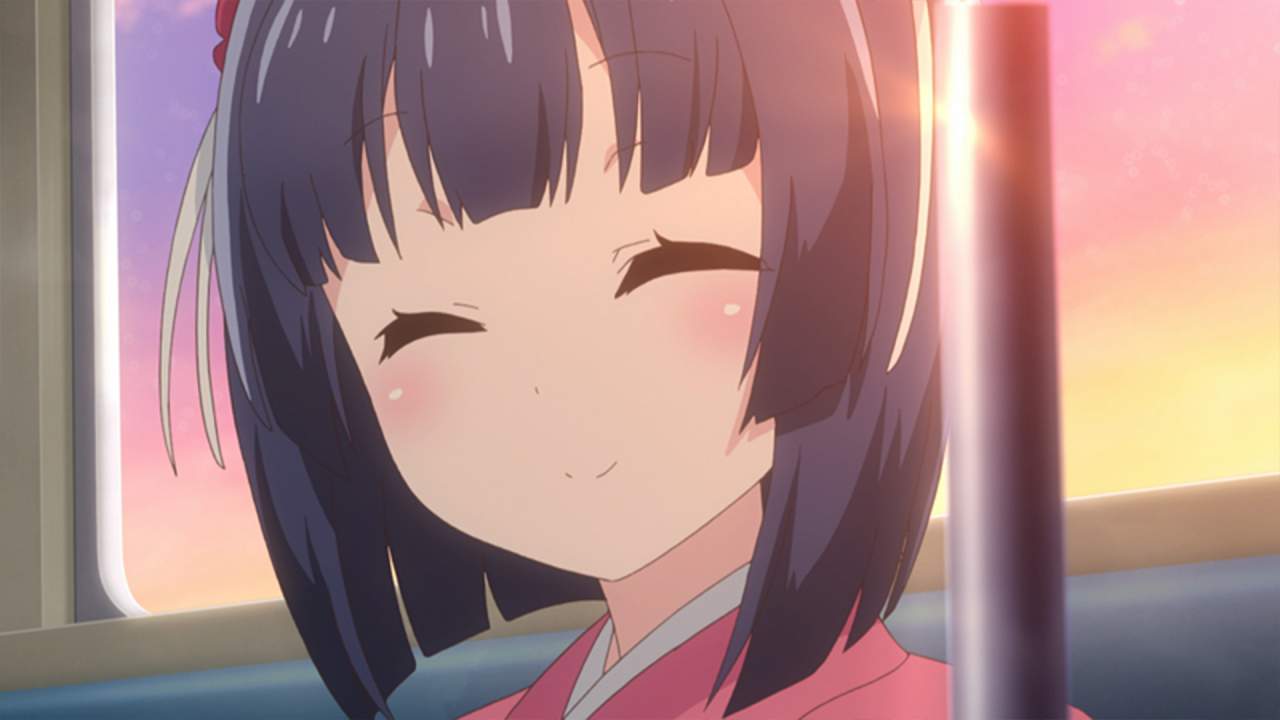 #10 Bell Renewal Examination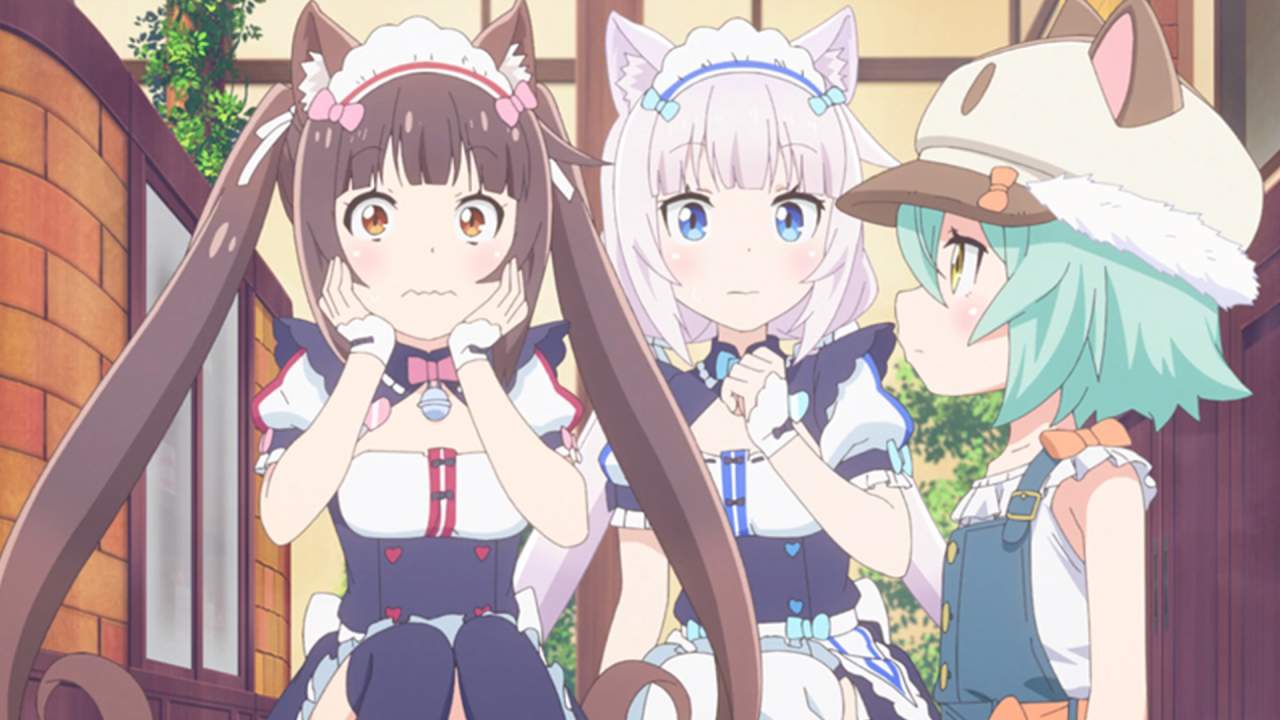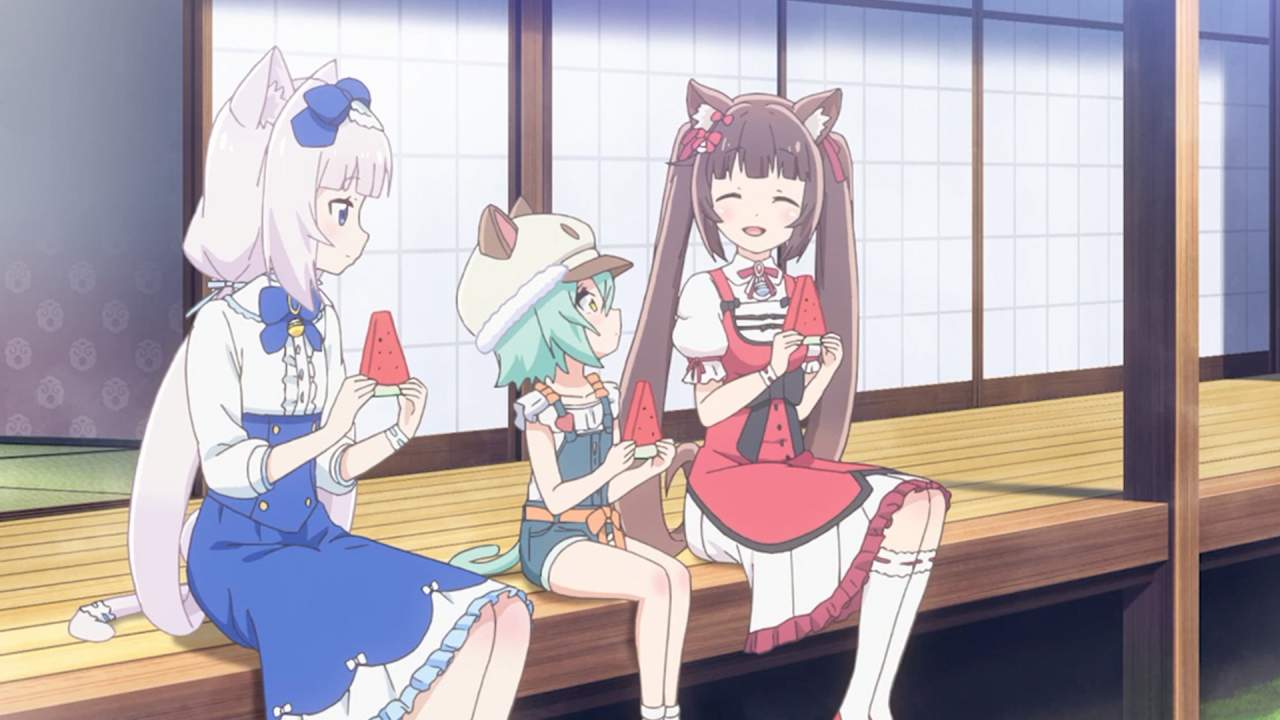 #12 Summer! Sea! Neko Paradise!
CHARACTERS

Chocola
Cat Breed: Mixed | Age: 9 Months
A cheerful and straightforward catgirl with a dog-like personality who is very fond of her master. Vanilla's twin sister and the youngest among the Minazuki catgirls.

Vanilla
Cat Breed: Mixed | Age: 9 Months
A clever and quiet catgirl who loves Chocola. Chocola's twin sister and the youngest among the Minazuki catgirls. Vanilla is prone to be misunderstood because she rarely expresses her emotions.

Kasho Minazuki
Patissier and owner of Patisserie Soleil who left his home where his parents ran a Japanese confectionery, in order to pursue his own dream. He is hardworking and diligent who even claims his hobby is his job. Yet he spoils catgirls a lot.

Shigure Minazuki
Kasho's younger sister and the catgirls' owner. Considerably younger than Kasho, she is deeply attached to her elder brother, has a talent for business and secretly runs a company. She supports Kasho from the shadows gets out of control at times

Azuki
Cat Breed: Munchkin | Age: 3 Years
Eldest of the Minazuki catgirls. Fearless and easygoing. Azuki is not afraid to voice her mind, often with a few uncouth words. She has a complex about her body size. Never, ever mention "short legs" around her.

Maple
Cat Breed: American Curl | Age: 2 Years
A prideful, quick-witted, and arrogant catgirl who loves branded products. She speaks frankly, but is attentive to those around her. A scaredy-cat.

Cinnamon
Cat Breed: Scottish Fold | Age: 2 Years
A busty, laid-back and smiley catgirl who often acts like the mother of other catgirls. Sensitive to eroticism, she is easily aroused. She often has masochistic fantasies.

Coconut
Cat Breed: Maine Coon | Age: 1 Year
A tall, calm and glamorous. Actually the third youngest. Has a complex about her 'unfeminine' appearance. Extremely loyal with extraordinary physical capabilities. Loves helping others but always ends up failing.

???
Cat Breed: ??? | Age: ?
CREW
Illustrator
NEKO WORKs

Director
Yasutaka Yamamoto

Artists Voice
Yuki Yagi as Chocola; Iori Saeki as Vanilla; Shinnosuke Tachibana as Kasho Minazuki; M.A.O as Shigure Minazuki; Shiroi Izawa as Azuki; Miku Ito as Maple; Yuri Noguchi as Cinnamon; Marin Mizutani as Coconut

Artists Opening
"Shiny Happy Days" by Chocola (CV.Yuki Yagi), Vanilla (CV.Iori Saeki), Azuki (CV.Shiori Izawa), Maple (CV.Miku Ito), Cinnamon (CV.Yuri Noguchi), Coconut (CV.Marin Mizutani)

Artists Ending
"Hidamari no Kaori" by Chocola (CV.Yuki Yagi) & Vanilla (CV.Iori Saeki)