ANIPLUS is happy to present to you "Voices of Anime", featuring AC-bu this time round!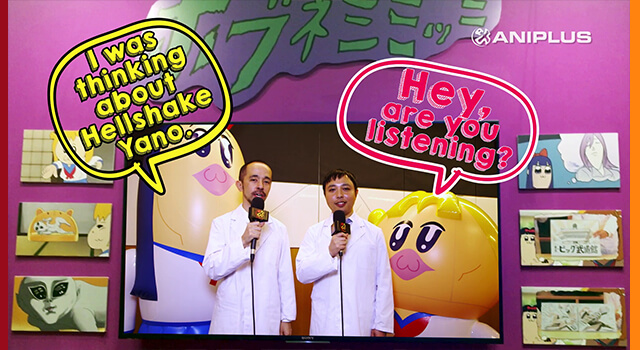 Innovation is always a key virtue behind Anime, and sometimes they break the dimension barrier too.
AC-bu is a duo who is well-known for being behind the Pop Team Epic segment Bob Team Epic, and Hellshake Yano.
They brought Kamishibai into anime, introducing this traditional form of storytelling method into something new.
Watch the interview to know more about AC-bu!
---
Follow us for anime-related news: www.aniplus-asia.com/news

Tags :