Following the live-action film of Tokyo Ghoul, special footage of the sequel Tokyo Ghoul [S] (which will go on cinemas 19 July in Japan) has been revealed.
The footage features the star-studded cast which will reprise their roles from the prequel–Yo Oizumi, Yu Aoi, Shoko Aida, Hiyori Sakurada and more.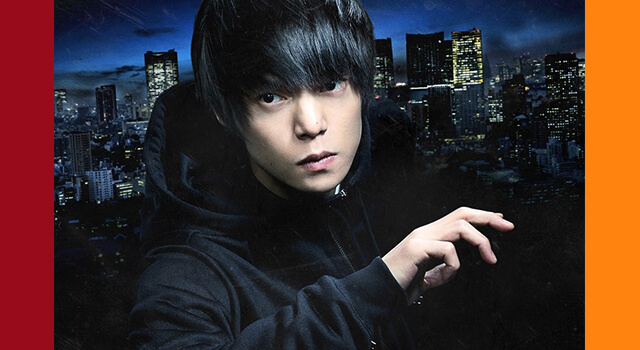 Tokyo Ghoul is the dark fantasy of a ghoul who refuses to feed on humans. The story is set in Tokyo, where Ken Kaneki (played by Masataka Kubota), a boy who became a half-ghoul under unforeseen circumstances, goes through a series of sufferings and conflicts.
In the sequel live-action movie, Tokyo Ghoul [S], the ghoul whom we know as "Gourmet", aka Shu Tsukiyama (played by Shota Matsuda), will make his first appearance. The encounter between him and Kaneki will determine the coexistence of ghouls and humanity.
The revealed footage is the special edition to the beginning scenes of the film. The footage kicks off with renowned model Margaret (played by Maggy) riding through the night of Tokyo in a taxi.
After that, scenes from the previous film are projected on different parts of the Tokyo streets, featuring Kureo Mado (Yo Oizumi), Rize Kamishiro (Yu Aoi), Ryoko Fueguchi (Shoko Aida) and Hinami Fueguchi (Hiyori Sakurada).
Check out the special footage:
The footage was filmed by projecting the scenes against the streets of Tokyo at night. The directors, Takuya Kawasaki and Kazuhiko Hiramaki, are experienced in composing commercials with elements of the Tokyo night scene, which enabled them to beautifully capture the atmosphere of Tokyo Ghoul.
The film will show on cinemas from 19 July 2019 in Japan.
---
Tokyo Ghoul:re began its simulcast on ANIPLUS Asia in Southeast Asia from April to June (Part 1) and October to December 2018 (Part 2).
---
Follow us for anime-related news: www.aniplus-asia.com/news

Tags :