It has been announced today (23 April) that due to the effects from COVID-19, the second season of The Promised Neverland, which was originally slated for October 2020, will be postponed to January 2021.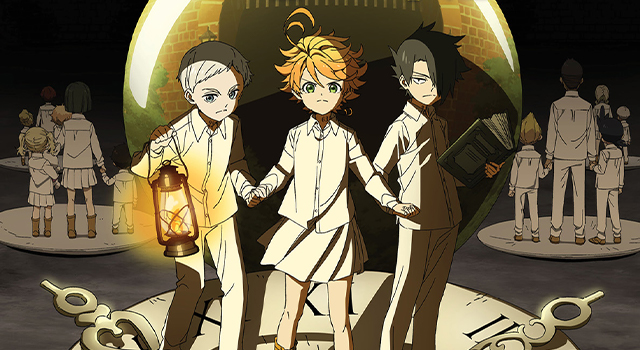 Following the recent announcement of delays and postponements for ongoing anime series, The Promised Neverland is the first upcoming title that has announced its postponement. The reruns for Season 1 in Japan, initially scheduled before the airing of Season 2, has also been postponed.
【TVアニメ「約束のネバーランド」放送延期のお知らせ】

新型コロナウイルス感染拡大の影響を受け、第1期再放送・第2期放送を延期させていただくことになりました。
第1期は【2020年10月】から再放送、第2期は【2021年1月】からの放送を予定しております。https://t.co/r4rSgJtlHN pic.twitter.com/tdbN6v0V4F

— 『約束のネバーランド』公式 (@yakuneba_staff) April 23, 2020
It is a difficult time for many; let's get through this together and look forward to all that's to come!
---
The Promised Neverland aired on ANIPLUS Asia in Southeast Asia from Jan 2019 to March 2019.
---
Follow us for anime-related news: www.aniplus-asia.com/news

Tags :