The PV for upcoming TV anime The Misfit of Demon King Academy has been revealed.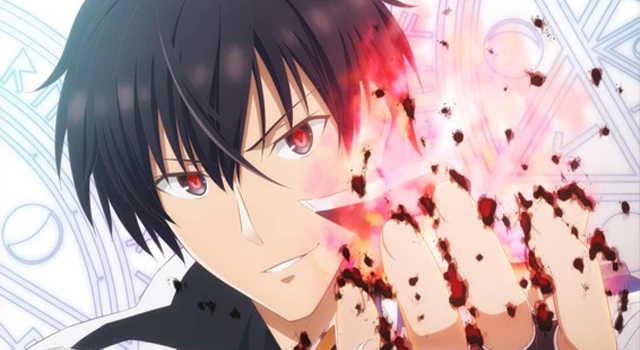 The newly-released PV starts with an introduction of Anos Voldigoad, a ruthless demon king who became tired of endless strifes and reincarnated with the desire of seeing a peaceful world. Coupled with the TV anime's Opening theme, "Seikai Fuseikai" by CIVILIAN, the PV features the voice of the main heroine, Misha Necron, and the animated scenes of an extremely powerful Anos.
The TV anime was initially scheduled for premiere back in April, but was postponed due to COVID-19. The new premiere date in Japan is set to be on 4 July.
Check out the PV:
【第1弾PV&OPテーマ解禁!】
TVアニメ「魔王学院の不適合者」7月4日(土)から各局にて放送開始!
本日第1弾PVを公開!アニメ映像初公開です!さらにOPテーマ情報を解禁!

OPテーマ:CIVILIAN「正解不正解」

音源もPV内で初公開!https://t.co/U7ot8UkFk0https://t.co/kK9kbMe0qW#魔王学院 pic.twitter.com/wqNhpvUovT

— TVアニメ「魔王学院の不適合者 ~史上最強の魔王の始祖、転生して子孫たちの学校へ通う~」 (@maohgakuin) June 1, 2020
A new key visual featuring the main characters was also released along with the PV.

TV anime The Misfit of Demon King Academy 2nd key visual
Anime synopsis:
A ruthless demon king is reincarnated after 2000 years, but his aptitude at the academy which nurtures demon kings is… "inept"?!
Tired of the endless strifes while destroying humans, spirits and even gods, the ruthless demon king Anos Voldigoad reincarnates with the desire of seeing a peaceful world. However, upon his reincarnation 2000 years into the future, the world sees an extreme decline in magical powers as his descendants, now used to world peace, are greatly weakened.
Anos joins the "Demon King Academy", where demon king reincarnate candidates are being nurtured. However, the academy sees no potential in his capabilities which leads to his label as a misfit. Moreover, the legendary demon king in everyone's knowledge is far from who Anos used to be.
Along with Misha, his servant and the only girl who showed him kindness despite the discrimination, Anos races up the hierarchy as the misfit of the demon king academy!!
"Be it providence, fate, or miracles—they can just grovel before me and get lost."
Here are some comments from CIVILIAN, the performers of the TV anime's opening theme:
Hidekazu Koyama (Vocal&Guitar)
"There was a delay due to the virus and I believe those who worked hard producing the anime had lots of worries and frustrations. I am so glad that we managed to overcome the obstacles and safely announced the new broadcast date, together with the opening theme.
Our song is filled with Anos' strength—an overwhelming power that will awaken the people who now live in a world that has lost something important in exchange for peace. Please enjoy our music together with the anime. Please listen to our fruit of labour "Sekai Fuseikai"."
Junichi (Bass)
"I am glad that the announcement has been made despite the delay. It has been some time since my last song as a band. I hope many will listen to our music by watching the anime. Look forward to it!"
Kiyoyuki Arita (Drums)
"It was delayed due to the coronavirus, but I've been looking forward to this day! As a fan of isekai light novels, I am really happy to perform the opening theme this time and I can't wait to catch it on air. I hope the music will enhance your experience while watching the anime. Please look forward to hearing our song during the broadcast!"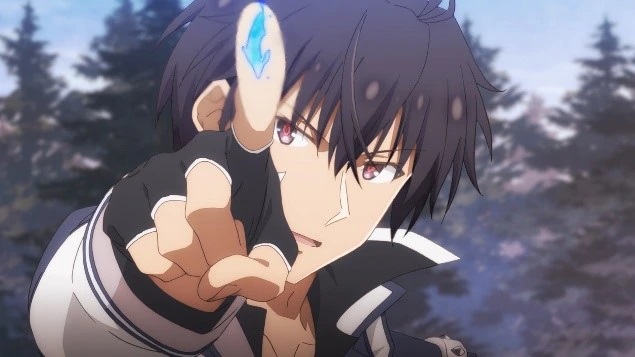 TV Anime The Misfit of Demon King Academy

STAFF
Original Creator: Shu (Dengeki Bunko / KADOKAWA)
Original Character Deisgner: Yoshinori Shizuma
Chief Director: Shin Oonuma
Director: Masafumi Tamura
Assistant Director: Mirai Minato
Character Design: Kazuyuki Yamayoshi
Series Composition: Jin Tanaka
Producer: Ryosuke Naya
Music: Keiji Inai
Animation Production: SILVER LINK
CAST
Tatsuhisa Suzuki as Anos Voldigoad
Tomori Kusunoki as Misha Necron
Yuko Natsuyoshi as Sasha Necron
---
Follow us for more anime-related news: https://www.aniplus-asia.com/news

Source: natalie

(c)2019 秋/KADOKAWA/Demon King Academy

Tags :