10 years after the airing of TV anime Angel Beats!, a new original series The Day I Became a God ("Kamisama ni Natta Hi"), which is slated for a October 2020 release, has been announced! A new PV has been released with the announcement.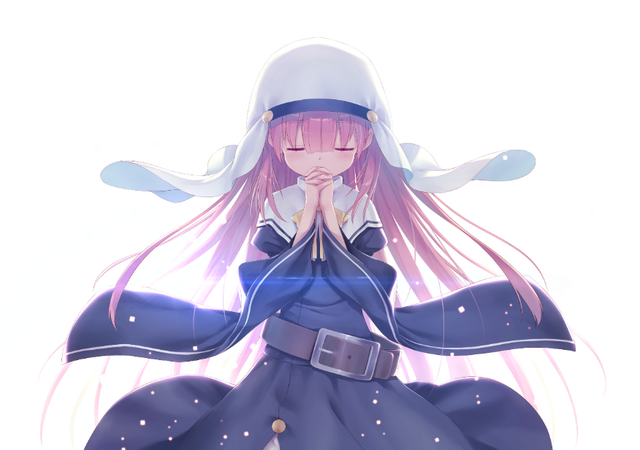 The Day I Became a God will be the third original animation project between Key, ANIPLEX and P.A.WORKS, following Angel Beats! which aired 10 years ago and Charlotte which aired 5 years ago.
Original creator Jun Maeda (VISUAL ARTS / Key) will handle the scriptwriting, while Na-Ga (VISUAL ARTS / Key) is in charge of character concept and P.A.WORKS back to handle the animation.
With "Back to the starting point" as the key phrase, a teaser PV and teaser visual were revealed for the bittersweet story.
Check out the teaser video here:
【「神様になった日」制作決定】
Key、アニプレックス、https://t.co/6N9WHrtn5g オリジナルアニメーション企画第3弾「神様になった日」制作決定!
2020年10月より放送開始!

『「Angel Beats!」、「Charlotte」を経て、麻枝 准は原点回帰する——。』https://t.co/PI1rw2yKeU#神様になった日 pic.twitter.com/WDB251a4m5

— 神様になった日&Charlotte&AB!公式アカウント (@kamisama_Ch_AB) May 10, 2020
The Official Website of The Day I Became a God describes the story as such:
Hina, who awakened as God, foresees the "end of the world".
She chooses a lone young man.
As her companion, he will stay with her until the very end―
The Day I Became a God is slated for a premiere in October 2020.
A special prologue for the TV anime is scheduled for broadcast on 24 May in Japan.
---
Follow us for more anime-related news: https://www.aniplus-asia.com/news

Source: Anime!Anime!

(C)VISUAL ARTS / Key / 「神様になった日」Project

Tags :